Minneapolis cop shooter
Another whitewash below. Not mentioned is that the alleged shooter is a member of a black Muslim gang. Being both black and Muslim means that his identity must be doubly protected, of course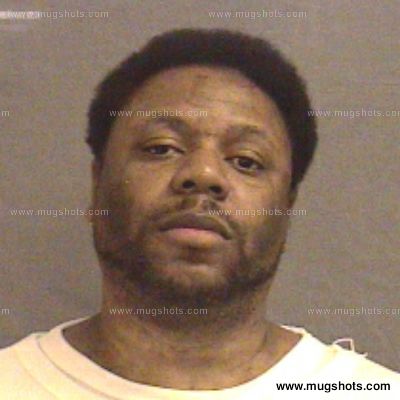 Authorities announced Saturday afternoon that a man had been arrested in connection with the shooting of a police officer earlier that morning.
Andrew Neal, 43, was arrested for suspected burglary and domestic assault, at about 1:30 p.m. Saturday. Minneapolis Assistant Police Chief Matt Clark said the department's SWAT unit, along with other officers, surrounded and entered an apartment building at 1119 Logan Ave. N. to apprehend Neal.
Clark was not able to confirm Neal is the one who shot a Minneapolis police officer who responded to a burglary call in north Minneapolis around 5 a.m., and said police are still investigating the burglary and subsequent shooting.
He also reiterated an earlier statement by Minneapolis Police Chief Janee Harteau that authorities believe the officer was the shooter's intended target.
"It is clear to us that the officer was shot in connection to his response to the burglary," Clark said. "It does not seem like there would have been any reason to shoot this officer other than him being targeted for doing his job."
According to John Elder, public information officer for the Minneapolis Police Department, two Minneapolis Police Department officers responded to a burglary call on the 1100 block of 24th Avenue North in Minneapolis, and one of them was shot near his squad car.
The officer's partner drove the wounded officer to a nearby hospital. Clark said the wounded officer – whose name has not yet been released – was recovering well and in fair condition Saturday afternoon.
SOURCE
Pat Robertson warns of bestiality wedding cakes: 'What if somebody wanted to marry his dog?'
TV pastor Pat Robertson warned on Thursday that the government could force Christian florists and bakers out of business if they did not cater to weddings where men marry dogs.
After a Washington state judge found on Wednesday that a Christian florist had violated the state's anti-discrimination law by refusing to sell flower arrangements for a same-sex couple's wedding, Robertson asserted that an "intelligent judge" would have ruled against the gay men.
"To say that some procedural anomaly in the statute overrides the fundamental religious freedoms of the people, it's just crazy," he insisted. "And I hope that the lawyers for this florist will appeal this thing to get into the federal courts."
"But this is outrageous!" the conservative preacher continued. "To tell a florist that she's got to provide flowers for a particular kind of wedding. What if somebody wanted to marry his dog? She's got to have flowers for that? What if there's a polygamous situation where a guy has five wives and he wants to have five ceremonies, and she's going to be forced by the law to provide them flowers. I mean, this is crazy."
Robertson recalled that a court had also ruled that George Washington University had to provide accommodations for a "campus gay group."
"I asked [Cardinal John O'Connor], 'What would you do if you were in charge of it?' He said, 'I'd close the school down. Just like that, I'd close it down.'"
"Well, some of these bakers and florists may be forced out of business if the courts make them do things contrary to their beliefs," the televangelist concluded.
SOURCE
Small breakthrough for homosexual couple in Texas
Early this morning, history was made as the first gay couple in Texas received a marriage license in Travis County.
Austin residents, Sarah Goodfriend and Suzanne Bryant, secured a temporary restraining order from Travis County District Judge David Wahlberg allowing Travis County Clerk Dana DeBeauvoir to grant them a lawful marriage.
In a statement, the County notes the situation applies to a medically fragile couple – Goodfriend suffers from ovarian cancer and her "future remains uncertain," according to court documents – and any additional licenses must also be court ordered. It was "crucial" that the 9am marriage be validated before any opposition could be tipped off to the plan, reports Burnt Orange Report.
"Plaintiffs have no adequate remedy at law for the damage and the continuing harm that this course of action is causing them and will continue to cause them, and thus the only remedy available to Plaintiffs is the issuance of a temporary restraining order to prevent that ongoing unconstitutional denial of Plaintiffs' constitutional rights," wrote Wahlberg.
Judge Guy Herman ruled the Texas ban on marriage equality unconstitutional earlier this week at the conclusion of an estate lawsuit; DeBeauvoir and county officials, weighing their options and getting pushback from Attorney General Ken Paxton, did not immediately issue licenses at the time. Meanwhile, Texans await a decision from the 5th Circuit Court of Appeals, who still have yet to rule on the Texas ban after hearing oral arguments in early January.
SOURCE
Who can't say they're superior to Islamic State?
MARTIN Amis, who loves nothing better than riling respectable society, once asked an audience of arty types at the Institute of ­Contemporary Arts in London to put their hands up if they thought they were morally superior to the Taliban.
Less than half the audience did. The rest shuffled uncomfortably in their seats or gawped awkwardly out the window.
"About 30 per cent," Amis said in his trademark laconic, scathing drone, in the process passing judgment not only on those gathered to hear him speak but on the ­relativistic, self-loathing liberal elite more broadly.
That was 2007. Fast forward eight years and now there's a group that makes the Taliban look like the Girl Guides in comparison: Islamic State, crucifer of apostates, executor of queers, immolator of prisoners, and all-round medieval nutjobs who look and sound like they wandered out of the swirling recesses of Dante's brain.
Yet if Amis repeated his experiment with reference to this mob, asking the latte-sippers if they considered themselves morally superior to its cowboy caliphate, I reckon the result would be same. "About 30 per cent" would say yes. The rest? Shuffle, dodge the question, move on.
For amazingly, as the actions of Islamic State have become crazier, so the willingness of Westerners to pass clear judgment against this murderous statelet has waned.
The cult of relativism, the nonsense notion that all cultures are equally valid, now has the West in such a vice-like grip that it seems some of us can't even bring ourselves to say: "Yes, those people who throw gays off buildings and who whip women who don't wear black sackcloths are uncompli­catedly bad."
Today, you don't have to go to a place like the Institute of ­Contemporary Arts, long home to the morality-eschewing chattering classes, to witness the West's niggling discomfort with morally condemning Islamic State.
President Barack Obama himself annoyed Christians but delighted the mob of moral relativists when he said at a ­National Prayer Breakfast that we Westerners should think twice ­before treating Islamist acts of ­violence as especially nutty.
"Lest we get on our high horse and think this is unique to some other place, remember that during the Crusades and the Inquisition, people committed terrible deeds in the name of Christ," he said.
"Slavery and Jim Crow (were) all to often justified in the name of Christ."
Isn't it part of the job description of being self-styled top dog of the free world that you occasionally get on your high horse, whether it's to slam the evil empire (as Ronald Reagan did) or worry about an axis of evil (as George W. Bush did)?
That Obama can say openly we shouldn't high-horse Islamist terrorists confirms that the kind of self-loathing that was once the preserve of post-colonialism studies and other university departments in which Enlightenment was a dirty word has now seeped into the White House itself.
Many are behaving like cut-price Joseph Conrads in relation to Islamic State, glimpsing in its heart of darkness our own ­capacity to be dark and heartless.
No less a figure than Bill Moyers, White House press secretary under Lyndon B. Johnson and now a leading commentator, said the first thing he thought of when he saw the Jordanian pilot being burned alive by Islamic State was "our own barbarians": the white Christians in America's south who a few decades ago burned black people. "Homegrown. Godly. Our neighbours, friends and kin."
It takes a special, well-honed form of self-loathing to watch a modern-day Islamo snuff movie and immediately think of your "neighbours, friends and kin", who apparently were once just as bad, and thus have the potential to be just as bad again.
Across the press, the judgment dodgers have implored us not to get all morally uppity about Islamic State. The Atlantic, conscience of liberal America, cut to the heart of the caginess about slamming Islamic State when it praised Obama putting the high horse out to pasture and said that "a certainty about which 'side' is always good and which 'side' is forever evil doesn't really exist".
The Economist said, of course, we shouldn't be too judgmental of Them because "If you think your side is too virtuous to sin, it ­probably will sin".
Meanwhile, New Matilda, key portal of Aussie miserabilism, ­bellowed: "Yes, ISIS Burned A Man Alive; White Americans Did The Same Thing To Black People By The Thousands".
This "remember the lynchings" rallying cry has been made by everyone who thinks we should park our moral judgments and accept that Islamic State is only a 21st-century version of the scumbags we used to be.
Salman Rushdie calls these people the "But Brigade". They ­interrupt every act of moral judgment by yelling "but!". "Yes, Islamic State aren't very nice, but we burned people too." "Yes, it's bad to shoot cartoonists, but they shouldn't have been so offensive." "Yes, Bashar al-Assad is a warmonger, but think about what your own great-grandad did in the Somme, the murdering ­bastard."
The role of all these big, stinking buts is to prevent the making of any clear moral judgment, or even just moral distinctions between different ways of life. This is what fundamentally lies behind the weird reluctance of Obama and others to get on their high horses: a severe allergy to expressing moral superiority.
Across the West, for decades now, sniffiness about the Enlightenment has been the in thing, discomfort with the idea that our democratic traditions are superior to anyone else's traditions has been widespread, and having a pop at dead white European males — the architects and narrators of modernity — is every student's favourite pastime. The end result is that we've paralysed our moral muscles, virtually criminalised moral judgment, making it hard even to say: "Yep, we're ­better than a group that burns people alive on TV."
Of course, it's true our history is peppered with awful events. And these should be studied. But to the new breed of Enlightenment-eschew­ing observers, history is not simply something to be analysed — rather, it has become a rich resource of ugly episodes that the self-loathers can dig into whenever they want to hate themselves a bit more and do what that Amis audience did: avoid like the plague making moral judgments against any group or idea.
This incapacity to judge is a ser­ious problem. Thousands of young people in the West are upping sticks to join Islamic State. And one reason they're doing this is that they feel so little attachment to their own societies, and in fact view these societies as rotten, ugly, hypocritical.
Where could they have got this idea? Perhaps from watching ­Islamic State videos, yes. Or perhaps from listening to leading thinkers in their home ­societies who now constantly send the message that the West is historically compromised, violent, repulsive. So why not join Islamic State? They must be better than us, right?
SOURCE
*************************
Political correctness is most pervasive in universities and colleges but I rarely report the incidents concerned here as I have
a separate blog for educational matters
.
American "liberals" often deny being Leftists and say that they are very different from the Communist rulers of other countries. The only real difference, however, is how much power they have. In America, their power is limited by democracy. To see what they WOULD be like with more power, look at where they ARE already very powerful: in America's educational system -- particularly in the universities and colleges. They show there the same respect for free-speech and political diversity that Stalin did: None. So look to the colleges to see what the whole country would be like if "liberals" had their way. It would be a dictatorship.
For more postings from me, see
TONGUE-TIED
,
GREENIE WATCH
,
EDUCATION WATCH INTERNATIONAL
,
FOOD & HEALTH SKEPTIC
,
AUSTRALIAN POLITICS
and
DISSECTING LEFTISM
. My Home Pages are
here
or
here
or
here
. Email me (John Ray)
here
.
***************************