Book Review: "The Faith Instinct: How Religion Evolved & Why It Endures"

Review by Bruce Bower

Several recent best sellers in the natural and social sciences have portrayed religious belief as irrational and even downright harmful. In his new book, Wade gives faith a reprieve. He argues that religion served crucial purposes in ancient societies and, via evolution, became ingrained in the human brain.

Wade offers a respectful outlook on humanity's faith in gods and supernatural powers, while not shying away from the darker side of religious convictions, including wars and inquisitions. But his notion that natural selection equipped human brains with an innate system for learning religion is speculative.

Beginning at least 50,000 years ago, bands of hunter-gatherers acted according to religious rules and rituals, Wade proposes. Religion fostered moral standards that held groups together. The societies that benefited most from the unifying power of shared beliefs outcompeted rivals and thus left more survivors, Wade writes, and so genes underlying a brain-based "faith instinct" proliferated.

Wade, a science journalist, grounds his ideas on two controversial assumptions: that natural selection acts on groups, not just individuals, and that genes can provide the basis for faith.

Wade's thesis will generate at least as much dispute as has the notion of a language instinct, which he also embraces. Beliefs in higher powers may get built from basic forms of interpersonal and social learning, not from a preset brain circuit, some social scientists argue. Heaven knows, some fascinating research lies ahead.

SOURCE




Ethnic minority staff paid 10% less than white workers at British "equality" watchdog

The Government's controversial equality watchdog was last night accused of 'rank hypocrisy' for flouting its own policies on fair pay. The Equality and Human Rights Commission has angered business leaders by ordering a crackdown on hard-pressed companies that fail to pay the same rates to employees doing similar work.

But official figures show that more than two years after it was set up to stamp out discrimination, the commission is paying its own ethnic minority workers almost ten per cent less than white staff – an embarrassment for its black chairman Trevor Phillips. And disabled workers at the quango, which employs more than 500 staff, have slipped behind their able-bodied colleagues by nearly nine per cent.

Moreover, the figures show the pay gap for both minority groups has worsened over the past year, and female staff also face pay discrimination compared to male counterparts.

Tory MP Philip Davies, who elicited the pay-gap figures in questions to Women and Equalities Minister Angela Eagle, said: 'This is rank hypocrisy. They should be ashamed of themselves.

'We have the ludicrous situation where the taxpayer-funded body that goes around lecturing everyone else about fair pay is one of the worst offenders themselves.'

The details have emerged after a period of turbulence at the commission, which last summer saw the resignation of six commissioners, criticism of the management style of Mr Phillips and calls for his resignation.

In 2008, The Mail on Sunday revealed that the £112,000-a-year equality chief was paid by Channel 4 to give it advice on the fallout of the Big Brother racism row involving Indian actress Shilpa Shetty, provoking accusations of a conflict of interest.

The EHRC – which received more than £61million from the Government last year – encourages companies to carry out equal-pay audits to compare the earnings of staff doing the same job or similar work that requires equivalent skills, effort and decision-making. A commission spokesman said: 'We recognise we should have published these gaps,' adding that it was now planning to do so within the next few months.

The latest available figures up to the end of October show that the quango is paying 9.66 per cent more to white staff than to ethnic minority staff, 8.9 per cent more to able-bodied than to disabled employees and 3.04 per cent more to men than women. The commission spokesman said that its salary inequalities were far lower than national averages, while they employed higher than average numbers of women and minority groups. Referring to the new pay-gap figures, the spokesman said: 'These gaps are largely due to the process of creating the commission by bringing together three different legacy commissions, each with their own pay and conditions. 'We are determined to address the issue and we are carrying out a review of our pay and reward systems.'

SOURCE




Terror suspects exploit the British system to stay anonymous

Terror suspects are wrongly exploiting the British legal system to try to "hide behind a cloak of anonymity", the country's most senior judges warned yesterday. The identities of some suspects have been kept secret by the courts without "the slightest justification", the Supreme Court ruled.

In a significant ruling which lawyers said had implications for other high profile criminal cases the judges appeared to criticise courts for granting anonymity too freely without sufficient consideration of whether it is truly in the public interest. The practice is now so commonplace that it is "ingrained" among court officials, the judges said.

Lord Rodgers warned concealing the identities of suspects "casts a shadow over entire communities" and said the public had a "legitimate interest in not being kept in the dark". The comments came as Lord Rodgers ruled the identity of four terror suspects who appealed against assets-freezing orders made by the Treasury could be made public. A fifth suspect had already been named. He launched a thinly veiled attack on the fact lawyers for some of the individuals had issued a press notice attacking the assets order using "highly charged language" against the Government but then, at the same time, demanded anonymity.

In a separate ruling, the Supreme Court said the Treasury had acted unlawfully in freezing the assets.

But in a far-reaching ruling on whether the men could be identified, Lord Rodgers described an "efflorescence of anonymity orders" in recent years and they had become an "ingrained habit". He highlighted that in 2007 eight out of 58 appeals in House of Lords involved at least one party had anonymity, while 15 of 74 cases did in 2008.

In a decision hailed as a victory for press freedom, he signalled they were only justified in an "extreme case", such as when a party or witness in proceedings or their family might be in peril of their lives or safety as a result of being identified. But none of the terror suspects could show that identifying them would put anyone at risk of physical violence, the Supreme Court said.

The Justice said his concerns over anonymity could also apply to suspects on control orders, who are all granted anonymity, but stressed other factors could be involved in such cases.

One leading lawyer suggested the ruling could even have implications for anonymity surrounding criminal cases such as the recent Edlington torture case where the two culprits have been kept secret because they are children.

As a result of the ruling, the men were identified as brothers Michael Marteen, formerly known as Mohammed Tunveer Ahmed, Mohammed Jabar Ahmed and Mohammed Azmir Khan, who the Treasury alleged they had reasonable grounds for suspecting they were or might be, facilitating the commission of acts of terrorism. The fourth is Hani El Sayed Sabaei Youssef also known as Hani al-Seba'i an Egyptian lawyer who arrived in Britain in 1994 claiming that he had been tortured by the police because he represented Islamist clients.

A fifth man was already identified as Mohammed al-Ghabra, after having been identified through a Bank of England press release. He is alleged by the US authorities to have "backed al-Qaeda and other violent jihadist groups, facilitating travel for recruits seeking to meet with al-Qaeda leaders and take part in terrorist training."

In the case of Youssef, Lord Rodgers said the public would be "astonished" to learn that the courts, up until now, had prevented them from knowing he had successfully sued the Home Office for wrongful imprisonment in an openly reported case. He also expressed concern that courts were being misled, saying that Youssef was named in a Bank of England press release in 2005 and had featured in press articles.

Lawyers for Youssef and Marteen had argued they should remain anonymous because identifying them would have a serious effect on their private lives and their families, and expose them to suspicion to which they would be unable to respond.

Lord Rodgers said there "never was the slightest justification" for anonymity orders, and pointed out that "the courts below appeared to have granted anonymity orders without any very prolonged consideration and without explaining their thinking". In the case of Marteen, he added that "what he really objects to is being identified as a person who the Treasury suspects, on what it regards as reasonable grounds, facilitates or may facilitate terrorism".

He also highlighted the fact that the three brothers, along with al-Ghabra, had "sought to enter the debate about the merits of freezing orders.

Solicitors for Marteen had issued a press release which attacked the Government for sacrificing "fundamental rights and liberties" and had "dishonoured their pledge of accountability".

Lord Rodgers said: "It is unusual, to say the least, for individuals to enter a debate, using highly charged language and accusing the Government of dishonouring a pledge, but at the same time to insist that they should have the right to hide behind a cloak of anonymity. It is also unusual for someone to assert the need for the press to respect his private and family life by not reporting his identity while simultaneously inviting them to report his version of the impact of the freezing orders on himself and members of his family."

He said while allowing the media to identify the men could lead to "outrageously hostile" coverage about them, that was "not sufficient reason for curtailing that freedom" for all members of the press.

As a result of the separate ruling on the unlawfulness of freezing orders, the Treasury has promised fast-track legislation. The court had ruled in favour of the five men who have had their assets frozen under an order brought in by the government without a vote in Parliament. A Treasury spokesman said: "The Government is committed to maintaining an effective, proportionate and fair terrorist asset freezing regime that meets our UN obligations, protects national security by disrupting flows of terrorist finance, and safeguards human rights. "It's important to be clear that this ruling does not challenge the UK's obligations under the UN Charter to freeze the assets of suspected terrorists, which we will continue to meet. "We will introduce fast-track legislation to ensure there is no disruption to our terrorist asset freezing powers."

SOURCE




Bureaucratic attempts to restructure the welfare-devastated lives of Australian blacks are going nowhere

Australian Aborigines are a completely different race from Africans but welfare has been as destructive among Australian blacks as it is among American blacks and native Americans

THIS should be a time of progress and optimism in the remote Aboriginal communities of the Northern Territory. Vast reform efforts are under way, huge resources have been committed to transforming the social map, hundreds of new houses are being built or at least are on some official drawingboard, the commonwealth's emergency response is entering a much-advertised sustainable development phase.

Even the town camps of Alice Springs are being cleaned up as part of a $130 million transformation plan. New local government shires are in place across the bush to streamline public services and oversee the creation of 20 "growth towns". There is a remote service delivery headquarters in Darwin and a fresh philosophy of consultation is in the air.

"Grassroots inputs will help the tree to flourish," declares the commonwealth's co-ordinator-general for services to remote communities, Brian Gleeson, in his first report. His Territory-appointed counterpart, development expert Bob Beadman, speaks eagerly of government agencies and indigenous people keen for change, "all poised for the communities to develop a sense of wellbeing and place in society, and taking the opportunity to move forward with the options modern life has to offer".

Why, then, are fights and feuds still the chief markers of time's passage in the Aboriginal societies of the centre? Why is there a pandemic of marijuana use among the young, to go with the mass alcoholism seen in the itinerant camps of Alice Springs? Why are funerals and hospital visits the key events of the social calendar?

In a bid to take the true pulse of the central Australian bush and gauge the effect of the latest reform program, 2 1/2 years since the initial intervention on John Howard's watch, Inquirer this month made a 3000km journey through the far reaches of the Western Desert, visiting communities and outstations.

Despite the rhetoric being pumped out in Canberra and Darwin, it is plain that another policy failure is unfolding across the inland: money is being poured into the region, nourishing support staff and project managers but failing to benefit the indigenous citizens it is intended to help. Indeed, under the present dispensation little has changed and little can change: power over local affairs has been withdrawn from the communities while the welfare and training systems in place constitute a perfectly structured trap.

The consequences are widely felt. A dreadful disconnect between the administered and the administrators is palpable. What does one register in a typical desert community in this new progressive era? Depression, lassitude, a deep lack of purpose or involvement in the economic patterns of the wider world.

There are routine paid tasks to be done by locals: cleaning, rubbish collection and the like. They are overseen by managerial outsiders and helpers, tellingly referred to as staff and accommodated in little white mini-suburbs set apart from Aboriginal living areas.

But the incentives for community members to remain in the workforce or develop skills are minimal: it takes 20 hours of work a week before a remote community labourer has earned as much as he or she receives in standard welfare payments.

Beadman is one of few senior officials prepared to comment publicly on this dilemma. He says "it will take time, persistence and hard-headedness to move people out of dependency", and he cautions that he is hearing reports that remote community locals are refusing jobs at shires and stores. He even canvasses "breaching" welfare recipients who decline to work. But the flow goes both ways. Inquirer saw locals in one community approaching shire officials and pleading for work, to be told none was available.

Inquirer heard testimony that a senior local shire worker on approved leave for ceremonies was terminated because of his absence. The trap of joblessness, however reached, is profound: it is the key feature shaping the communities.

Hence, remote life's unhurried rhythms: dogs gather in their packs, card games wear on, queues form at the shop, police cars drift by on patrol. For many residents, the critical issue at any given time is the next trip into Alice Springs, where drink, drugs and casino gambling are on offer.

At least Canberra is well-informed these days about the surface conditions in the remote Territory. A network of 50 government business managers is in place, observing the 70-odd prescribed communities targeted by the initial intervention. Some of these managers are engaged, some ineffectual; some benign, some unpopular. All of them file detailed intelligence reports to Families, Housing, Community Services and Indigenous Affairs, the Canberra department charged with running the emergency response's next phase, when the word intervention will be retired, and "normalisation" put in its place.

These reports which, somewhat creepily, are not shared with the target communities, are transmitted to the remote service delivery board of management in Darwin and they serve as the basis for fine-tuning policy. But since their writers speak no desert language and must rely on paid local "engagement officers", such documents catch little of the mood of discontent and cynicism that has spread through the communities.

The immediate weight of administration is now shouldered by the new shires, Territory local government bodies set up two years ago and virtually insolvent due to their funding arrangements and bizarrely ruinous IT costs. On paper, these organisations had strong potential as vehicles for the democratic control of regional priorities, for in the centre the remote shires cover exclusively indigenous populations and have indigenous councillors.

But as soon as the local shire councillors began trying to influence events on the ground, the bureaucrats hit back. Long lectures on separation of powers now consume shire meetings; Aboriginal councillors and mayors have come to realise the public service has once again clawed back control over their lives. One desert shire has 42 highly paid administrators where seven were needed in the old days when community councils operated; its human resources department alone employs three people.

Much of the tone of community life stems from the ground conditions. Overcrowding is still the key factor in the Aboriginal bush, the chief source of conflict, tension, ill-health and poor education outcomes: hence the critical importance of the $672m Strategic Indigenous Housing and Infrastructure program for public housing which, after two years has yet to have any effect in the centre. Take Kintore, the celebrated home of the modern desert painting movement, with its population of about 500. Here prominent artist Yuyuya Nampitjinpa lives in a block house with 27 residents while next door, shire councillor Irene Nangala has 29 people living in her home.

Yet no new houses will be built in Kintore. The repairs and renovations that have been scheduled will be carried out without the involvement of the local training and housing contractor. Six houses in the community stand derelict and a further two, formerly used for Aboriginal housing, have been taken over for health and social service use.

Take little Haasts Bluff, where three home renovations "to city standard" will be carried out when 18 houses need urgent repairs. Even the scope of the renovation works has been scaled back in recent months. Consider the prospective "growth town" of Papunya, where broken houses dot the landscape and many of the population of 300 live 15 to a dwelling: the renovations budget has been cut from $3.2m to $1.9m as SIHIP's program costs have blown out. Nineteen houses in the community will be worked on, at $100,000 each, maybe after Easter this year. Again, no new houses will be built in such places. Thus the largest Aboriginal housing project ever mounted in the Territory will not have the slightest effect on the overcrowding crisis in these communities.

A telling example of today's "whole of government" approach to housing is provided by recent initiatives at Imanpa, a small, functional settlement just off the Lasseter Highway leading to Yulara. Imanpa has 18 houses for its 200 people. Many houses are very full: one holds 17 family members from four generations. There are several modern houses reserved for the handful of outside staff; there is also a new police station.

Now the Territory police want to build a larger police station alongside the community to patrol the highway and three big new houses for its officers as well. Imanpa, understandably, feels over-policed: its leaders are up in arms and say they will not approve the new station unless their own people also get some new housing. Imanpa's promised repairs and renovations budget under SIHIP has already been cut from $1.1m to $700,000, or about $75,000 for each house due to be repaired: enough, on a rough estimate, for a new kitchen and laundry once the outside work crew fees have been factored in.

These are the kinds of new figures that have been quietly provided in recent weeks to the desert communities; they are, understandably, not being widely advertised by the responsible commonwealth and Territory government departments.

In theory, it should be simple to kick-start economic activity in such a landscape when so much needs to be done. Workforce training should be the first growth area. In practice, training leads nowhere: many young remote community men have already been trained as builders under the last housing program, and will now be trained again under SIHIP.

Training is outsourced by government and specialist companies are installed in larger centres. They offer skills judged useful in the brave new world of the centre. Basic courses for the mining industry are the main fare. Tourism, the obvious main chance, is a little exploited opportunity. Mutitjulu community lies next to Uluru and next to a giant tourism complex with 1000 workers, built on Aboriginal land; yet no Mutitjulu local holds a job at the Yulara resort.

There is, of course, another model for Aboriginal social development in the bush beside the vision of growth towns filled with Western businesses. For the past three decades, the dream of a contained life on outstations has held seductive sway in policy circles and, as a result, scores of small, far-flung huddles of houses and facilities dot the desert landscape.

Millions of dollars worth of infrastructure has been concentrated in these places. But many of the outstations now stand empty for much of the year as their occupants congregate in Alice Springs.

During a swing through the Kings Canyon outstation, Inquirer saw deserted facilities, damaged equipment and broken work buildings. At one large, vacant outstation, the houses had been vandalised by the abandoned pet camels. Tens of thousands of dollars worth of damage had been sustained, the septic tanks were full to overflowing, maggot casings lay thick in stagnant pools on the lounge-room floors.

From such cameos of wilful neglect, it is easy to concoct a bleak view of outstation life and the slim prospects for its successful prolongation in the centre. But there are counter-examples. Consider tiny Wanmarra and the details of its circumstances. Wanmarra outstation has 11 residents, six of them diligent market-garden workers on a community development employment program, the work subsidy scheme now being phased out by the commonwealth. There are three neat, solid family houses, all in perfect condition. Two of them were built by the former Aboriginal and Torres Strait Islander Commission two decades ago. Wanmarra has a cool room for the food crops it grows: tomatoes and watermelons trucked off regularly for sale in Alice Springs.

Peter Abbott, the young Community Development Employment Projects co-ordinator for the area, spells out the dilemma. It lies in the core economics of the outstation. A full crop of fruit, once sent out, may earn $3000; the program wages available for him and his fellow workers are $200 a week. "The only good thing," he says, "is we're sitting on our country and we're not somewhere in town. It makes us happy."

Wanmarra illustrates several features of the outstation model: how hard it is to make a living in the desert and to profit from the exiguous market opportunities of the centre; how much, too, depends on personal commitment. But it also shows that the welfare life is not an inevitable temptation; nor must bush houses decay within 10 years of their construction. There is a sharp, implicit lesson. It is precisely the policies of the commonweath and Territory governments, and the signals they still send, that favour the outcomes we see across most of Aboriginal central Australia.

How to recraft the model? The first step is to grasp the tone of the emotional landscape in the communities. Despite the new vogue in Canberra for constant consultations, senior bush men and women feel they have been marginalised and ignored. A mood of gloom and resignation has taken hold now that the emergency response has been smothered by a new tide of bureaucratic initiatives. Never have there been so many outsiders living on communities, and living off them, as locals well know. What limited autonomy once existed at the level of the remote community councils has been prised away and new tiers of administration imposed.

Welfare persists, though in more tightly constrained fashion. Some public housing is being provided, though at the cost of enforced leases over Aboriginal land. It is hard to avoid the conclusion that Aboriginal people in the centre's remotest settlements are now being policed and watched more than they are being helped. The intensity of the outside attention tends to backfire: it infantilises and erodes capacity, rather than builds it up. Money flows in, but it is being spent on the outside contractors and providers of services rather than on bush jobs.

A complex new architecture of governance has been put in place but it is, once more, an architecture that blithely ignores the traditional patterns of Aboriginal social authority and contributes to the breakdown of old ways. Such is the map as the freshly badged policies of sustainable development begin to bite.

SOURCE

*************************

Political correctness is most pervasive in universities and colleges but I rarely report the incidents concerned here as I have a separate blog for educational matters.

American "liberals" often deny being Leftists and say that they are very different from the Communist rulers of other countries. The only real difference, however, is how much power they have. In America, their power is limited by democracy. To see what they WOULD be like with more power, look at where they ARE already very powerful: in America's educational system -- particularly in the universities and colleges. They show there the same respect for free-speech and political diversity that Stalin did: None. So look to the colleges to see what the whole country would be like if "liberals" had their way. It would be a dictatorship.

For more postings from me, see TONGUE-TIED, GREENIE WATCH, EDUCATION WATCH INTERNATIONAL, FOOD & HEALTH SKEPTIC, GUN WATCH, SOCIALIZED MEDICINE, AUSTRALIAN POLITICS, DISSECTING LEFTISM, IMMIGRATION WATCH INTERNATIONAL and EYE ON BRITAIN. My Home Pages are here or here or here or Email me (John Ray) here. For readers in China or for times when blogger.com is playing up, there is a mirror of this site here.

***************************

30 January, 2010
British local authority snoopers question five-year-olds on home life

Children as young as five are being told to fill in Big Brother-style forms which let councils snoop on intimate details about their home lives. The questions - which have been attacked as exploitative - ask about junk food, television habits, family time and even whether the youngsters 'like themselves'. Results are stored on a database, allowing families deemed to be 'at risk' to be referred to social services or doctors.

Children are asked to colour in answers to questions such as how much fruit they eat each day compared to crisps and fizzy drinks. Hundreds of the 'lifestyle' quizzes, which are backed by the Department of Health, have been handed out in an attempt to build a picture of the health and wellbeing of individual households.

But privacy campaigners last night condemned the forms. Alex Deane, of Big Brother Watch, described it as 'an unbelievable intrusion into private life'. He said: 'The state doesn't bring up children, parents do. There is an important distinction between teaching and nannying - or even bullying - and this steps way over the mark.'

The lifestyle quizzes were piloted in Erewash, Derbyshire, where children filled in the forms at 'healthy living' after-school clubs, to which parents are invited. Although the survey was not compulsory, pupils were strongly encouraged to fill it in. The forms will now be sent out to 200 schools across the county and other councils are monitoring the scheme closely.

Daniella Yeo, of Erewash council, said the after-school clubs were very popular and that the questions followed guidelines set by NICE, the NHS's regulatory body. She added: 'They will help us target families at risk of obesity. We can then encourage parents to attend sessions with social services or GPs.'

Other questions for five-year-olds include whether they eat breakfast, how much water they drink and how they get to school. They are also asked 'how much to do like yourself?' - and told to tick a thumbs-up or thumbs- down sign that matches how they feel.

Seven-year-olds are being given an even more detailed quiz in which they say exactly how many hours they spend with their family, watching television and playing computer games. Civil liberties campaigner Josie Appleton, of the Manifesto Club, said: 'Councils and schools should concentrate on providing everyone with a good education. 'But they should keep their noses out of children's lunchboxes and away from the family dinner table.'

SOURCE



A Savage attack on free speech in Britain

The UK government's border ban on an American shock jock reveals its utter disdain for freedom of speech and its fear of a volatile public

Imagine this: a man is banned from entering the UK. Not because he intends to hurt someone, or because he is fleeing a crime committed some place else. No, he is prevented from ever putting a foot on British soil because of the things he says. That's it. No other reason.

This is the situation in which the American 'shock jock' Michael Savage currently finds himself. More shocking, however, is that barely anyone in Britain has batted an eyelid on his behalf. That freedom of speech can be so flagrantly disregarded and merit barely a murmur of comment in response reveals just how normal we consider restrictions on free speech today.

Perhaps the indifference to Savage's plight owes more than a bit to the nature of the protagonist, a rent-a-chauvinist dj with a not-so-nice line in liberal-baiting. Here's a sample: 'Only a devastating military blow against the hearts of Islamic terror coupled with an outright ban on Muslim immigration, laws making the dissemination of enemy propaganda illegal, and the uncoupling of the liberal ACLU can save the United States. I would also make the construction of mosques illegal in America and the speaking of English only in the streets of the United States the law.'

When Savage is not labelling the Koran a 'book of hate', he's having a pop at the 'gay and lesbian mafia' for wanting to 'homosexualise the whole country' – an unprecedented feat of seduction by any standards. Savage by name, a bit ridiculous by nature. Abortion, Mexican immigrants, Barack Obama: there are few things the potty-mouthed dj hasn't built a politically incorrect tirade around. No liberal causes, sentiments, or, as Savage portrays them, sacred cows, are out of bounds.

It's probably fair to say that he's not exactly the most progressive of guys. In fact, a lot of the stuff he spouts is undoubtedly offensive. But then again, as his 'shock jock' appellation suggests, he's meant to be offensive. One thing he probably never meant to be, however, was a threat to UK national security. Yet, as

the latest attempt to overturn his ban from entering the UK was defeated in the House of Lords

, this, it seems, is exactly how the Home Office views him: a man who, with a few illiberal rants, might shock the British public into a gay- or Muslim-bashing frenzy.

The Savage case first came to light in May last year, when the then-home secretary Jacqui Smith announced that this polar opposite of Simon Mayo was banned from entering the UK. 'He is someone', she said, 'who has fallen into the category of fomenting hatred, of such extreme views and expressing them in such a way that it is actually likely to cause inter-community tension or even violence if that person were allowed into the country'. Savage isn't alone. Since 2005, 21 other people have also been barred from the UK on the grounds of inciting hatred and violence, including a motley crew of neo-Nazis like Erich Gliebe and former Ku Klux Klan grand wizard Stephen Donald Black, a few 'hate preachers' such as Amir Siddique, and a couple of Russian skinheads convicted of 20 racially motivated murders. Given the last two are currently serving 20-year prison sentences, one suspects that their freedom of movement might already be limited.

Last week, following the failed attempt of UK Independence Party leader Lord Pearson to have Savage's ban overturned, security minister Lord West reiterated Jacqui Smith's original position: 'Mr Savage was banned for… unacceptable behaviour and making clear comments that might lead to civil violence [and] community violence.' In other words, he was banned because he says things - really, really rude things. In fact, the things he says are so rude, and yet so magically persuasive, that Lord West wasn't prepared to give any examples. Presumably in case the Lords and Ladies of the UK's upper house were spurred to 'civil and community violence'.

One of the absurdities of this, the UK's list of banned people, is that quite a few of those on the list, including Savage himself, had neither tried, nor intended, to enter the UK. This was because the list, compiled by Whitehall types using Google and a little help from the intelligence services, was never really a practical measure. It was, as Smith herself said at the time, a way to showcase 'the sorts of values and sorts of standards that we have here'. 'It's a privilege to come to this country', she continued: 'There are certain behaviours that mean you forfeit that privilege.'

And, in a way, Smith was right.

This list of people exemplifying 'unacceptable behaviours', whether a shocking dj or a maverick cleric, did represent something about contemporary Britain: it showed just how low is the esteem in which the government holds its citizens

. All it takes, apparently, is for someone to say something, in this case an invective-filled rant by Savage, and hundreds of people will automatically, unthinkingly act upon it. If that is all that is necessary for a race riot or a spate of homophobic violence, then far from showing 'the sorts of values and sorts of standards' we hold in the UK, it reveals their absence. We are barbarians in the making, a powder keg of bigotry just waiting for the shock jock's spark. If we're not racist homophobes, then we're potential victims of racist or homophobic words, wallflowers in need of the state's protection. Either way, as censor or protector, the state cannot trust the people.

This shouldn't be a surprise. A ban on unacceptable behaviour, on offensive speakers, is never a testament to the strength of a society's norms and values. It is always its opposite, a sign of weakness. Indeed, how weak must the British establishment be that it fears that a few utterances from a really rude dj might cause 'inter-community tension or even violence'. If the government really believes in the strength of the values and standards it would like Britain to hold dear, why are a few people with dissenting, sometimes offensive views deemed such a problem?

It is precisely when speech is offensive that its freedom needs to be defended. This is not to give the okay to violent attacks on Muslims, homosexuals, or any other constituency the Home Office deems is at risk. And that's because actions – actions which, in the case of killing or beating people up, have long been illegal – are not the same as words and thought. The fact that the government and its cronies in the House of Lords are happy to elide this distinction reveals the disdain with which they view the reasoning abilities of the British public. And that, not the un-PC shtick of Savage, is really shocking.

SOURCE



None Dare Call It Socialism

In toney, left-wing circles it's considered rude, as well as prima-facie evidence of yahooism or worse, to suggest that Obama, Pelosi, Reid, and the rest of the merry majority in Washington today are socialists. Conversations with liberals either end or get testy when this word comes up. The charge of socialism, they huff, is too outrageous to even consider.

A primo example of this came on one of the yak-yak shows Sunday morning where uber-liberal Bob Woodward of the "Washington Pest" pronounced that calling Obama a socialist is "not even in the ballpark" (Bob apparently being unaware that Obama's ball park only has a left field).

Closer to home I have a dear friend who's a trial lawyer in Tampa where I live and who voted for our rookie president (in accordance with a strict work rule of the trial lawyers' union). He tells me he quits reading commentary on the current scene when he encounters the world socialism. My guess is he would put his fingers in his ears if I brought the word up in conversation, though he is, taken all around, a most gracious fellow.

Some of the more acute on the left realize the socialist label is apt enough and only ham it up in this wise because they know most Americans -- saving a large fraction of those in academe, most of the media, Hollywood, the mainline clergy, most foundations, the education industry, environmentalists, and the literati -- don't fancy socialism, or politicians who promote it.

Of course most of this lefty behavior is based on attitude rather than analysis. It's more a matter of etiquette than polemics. The folks tuning out references to socialism are treating the word as a mere insult and don't bother to parse whether this is or isn't an accurate designation for what the current post-everything administration is all about.

So, is it? In trying to sort out this thorny problem of political definition I look for guidance to -- as I often do in dealing with life's more perplexing questions -- one of John Wayne's movies. The Duke doesn't let me down.

In 1959's Rio Bravo, the Duke is the sheriff and Dean Martin plays his deputy, a guy who's quick and slick with a gun when he's sober. In one scene, Martin's character asks the sheriff if he thought he, the Martin character, was as good and as fast as another gunman. The Duke takes a thoughtful beat, as he was so good at doing, and replies, "Well, I'd hate to have to make a living on the difference."

Well now there you are. Thanks again, Duke. What Obama and his legions are doing may not exactly be socialism, which is usually defined as government ownership of the means of production. But when you try to contrast socialism with what Obama and his crowd have put through and what they're whooping up, if you seek to isolate real differences between socialism and Obamaism, it would be awfully hard, as the Duke phrased it, to make a living on the difference.

Consider. The Obama administration and its congressional courtiers have put the federal government into the domestic car business in a big way. They've gotten "health care" legislation through both federal houses that goes a long way toward nationalizing the one-sixth of the economy, they put the national debt on steroids, and they're going for the homerun in cap and trade legislation, which would take decisions on how much and what kind of energy can be used in the economy from the private sector where they belong and turn them over to politicians and bureaucrats.

Cap and trade, if enacted, would effectively Sovietize the United States. America under cap and trade would have a command and control economy run (into the ground) out of Washington. As for America's long run of affluence and liberty, it would be time for Dandy Don to sing, "Turn out the light, the party's over." Cap and trade America would be grotesquely different than what America is and ever has been.

Likely what's happened is that modern socialists have gotten smarter, or at least cagier. Contemporary socialists, in contrast to those boring old Mustache Pete socialists of decades ago who wanted to run factories and mines and mills and stuff, have figured out that actually owning the means of production is a lot of trouble, and takes away valuable time that could be more (excuse the expression) profitably spent dominating the culture. Far easier to allow some poor sod to have his name on a title somewhere and think he owns the factory (or restaurant, or car dealership, or contracting business, or, or, or…) and just make all the important decisions for him. Call this soft-socialism, smart-socialism, or perhaps just lazy-socialism.

Plus there's the matter that people who own businesses often face losses. Better to take the profits in taxes and let the "owner" absorb the losses.

As we've seen, this goes well beyond economics. Government making all the decisions -- economic, political, cultural, sexual, religious, personal -- is what socialism is all about. Under socialism everything is political.

The depressing tendency toward over-regulation, a fact of life at least since the New Deal, has gone into warp-speed with the new Washington crowd. This bunch recognizes no limits in telling business "owners" what they can produce, how much of it and when, with what kind of and how much energy, who they must hire, what they must pay employees and what conditions of employment they must provide.

As we watch Obama and his merry band annex more and more of our personal and economic freedoms by putting more and more under the federal thumb, how much comfort can be taken by saying, "Well, at least it's not exactly socialism?" Socialism vs. Obamaism may not be a distinction without a difference. But it's certainly a distinction with such a trifling difference that there's not nearly enough there to make a living on.

Could any of this be why Obama's approval rating is now well below 50 percent and his disapproval rating is higher than any Gallup has ever measured at the beginning of a president's second year? Could it also be why Republican Scott Brown is looking like a possible winner tomorrow in Massachusetts (where you could get all the state's Republicans on a single school bus and have room left over to seat the New England Patriots, in uniform)?

SOURCE





The "Stolen Generations" myth is just another Leftist fraud -- entirely at variance with the facts

"Racist" Australian governments of the pre-WWII era "stole" thousands of black children, according to Leftist historians. A rebuttal below by Keith Windschuttle, Australia's most painstaking historian. He looks at ALL the evidence

In his 2008 parliamentary apology, Prime Minister Kevin Rudd endorsed the estimate by Peter Read, the university historian who first advanced the concept of the Stolen Generations, that 50,000 Aboriginal children were forcibly removed in the 20th century. Read had written that governments removed children as young as possible and reared them in institutions isolated from any contact with Aboriginal culture. "Welfare officers, removing children solely because they were Aboriginal," he said, "intended and arranged that they should lose their Aboriginality, and that they never return home."

The majority were allegedly babies and infants. The SBS television series First Australians claimed most of the 50,000 were aged under five. Henry Reynolds explained the rationale: "The younger the child the better, before habits were formed, attachments made, language learned, traditions absorbed."

It is not difficult to prove these assertions are untrue. When you look at the surviving individual case records in NSW, as I did for the period 1907 to 1932, they reveal that 66 per cent of the 800 children then removed were teenagers aged 13 to 19 years. Some 23 per cent were aged six to 12, and only 10 per cent were babies to five-year-olds. Most of them came from Aboriginal welfare stations and reserves. Two-thirds of the teenagers went not to institutions but into the workforce as apprentices.

For white children in welfare institutions, apprenticeship was then the standard destination too. At the time, for both white and black children, apprenticeship meant leaving home for four years and living with an employer. The principal occupations targeted by these job placement schemes, agriculture for boys and domestic service for girls, were the same for both black and white apprentices.

In Queensland, Western Australia, South Australia and the Northern Territory in the first half of the 20th century, laws and policies forbade the removal of full-blood children. The policy for segregated reserves across all of central and northern Australia, where full-blood populations still predominated, had been defined in Queensland in 1897. One of its principal aims was to preserve the ethnic integrity of the full-blood population by prohibiting sexual relations with Europeans and Asians. For J. W. Bleakley, the Queensland chief protector who also wrote the commonwealth policy that prevailed in the 1920s and 1930s, this was a matter of great principle. "We have no right to attempt to destroy their national life. Like ourselves, they are entitled to retain their racial entity and racial pride."

Only half-caste children could be removed. However, in WA, half-castes could not be removed under the age of six. In the post-war Northern Territory, 80 per cent of children in the Retta Dixon Home in Darwin and almost all those at the St Mary's hostel in Alice Springs (the Territory's sole institutions for part-Aboriginal children) were of school age, between five and 15. This was not surprising since the main reason for these homes' existence was to provide board for children sent by their parents to go to school.

The idea that most children were removed permanently is also untrue. In NSW, 80 per cent of those sent to one of the three Aboriginal child welfare institutions stayed there less than five years. Those aged 12 to 15 typically remained for months rather than years. Long-term residents were limited to those who had no parents willing or able to care for them. Rather than attempting to destroy Aboriginal culture, institutions for these children performed a temporary care function for disadvantaged and dysfunctional families, the same as welfare institutions for white children.

Those made apprentices were away from home for four years but could return for annual holidays. Their case files show that once their apprenticeships were complete, a majority returned home.

Another falsehood is that parents were not allowed to visit children in institutions. In NSW, the Aborigines Protection Board not only permitted this but from 1919 onwards it gave parents the money for the rail fare plus "a sustenance allowance" to do so. There is plenty of evidence of Aboriginal parents visiting their institutionalised children in NSW, SA and WA. As one inmate of the Cootamundra Girls' Home said, "my father, he always used to come over on pension day, and me birthday". At the Retta Dixon Home in Darwin, up to one quarter of those accommodated were working women, several of them single mothers with their children.

The notorious Moore River Settlement in WA was an institution for destitute Aborigines of all ages. Indeed, most children went there with their parents. Only a minority of children at Moore River, a total of 252 from 1915 to 1940, or 10 a year, were removed from their families. This was out of a state population of 29,000 Aboriginal people.

What support there was for the Stolen Generations thesis came from quotations taken out of context by politically motivated historians. Read claimed the files of individuals removed by the Aborigines Protection Board revealed the motives of those in charge. "The racial intention was obvious enough for all prepared to see, and some managers cut a long story short when they came to that part of the committal notice, `reason for board taking control of the child'. They simply wrote `for being Aboriginal'."

My examination of the 800 files in the same archive found only one official ever wrote a phrase like that. His actual words were "being an Aboriginal". But even this sole example did not confirm Read's thesis. The girl concerned was not a baby but 15 years old. Nor was she sent to an institution. She was placed in employment as a domestic servant in Moree, the closest town to the Euraba Aboriginal Station she came from. Three years later, in 1929, she married an Aboriginal man in Moree. In short, she was not removed as young as possible, she was not removed permanently, and she retained enough contact with the local Aboriginal community to marry into it. The idea that she was the victim of some vast conspiracy to destroy Aboriginality is fanciful.

Rather than acting for racist or genocidal reasons, government officers and missionaries wanted to rescue children and teenagers from welfare settlements and makeshift camps riddled with alcoholism, domestic violence and sexual abuse. In NSW, WA and the Territory, public servants, doctors, teachers and missionaries were appalled to find Aboriginal girls between five and eight years of age suffering from sexual abuse and venereal disease. On the Kimberley coast from the 1900s to the 1920s they were dismayed to find girls of nine and 10 years old hired out by their own parents as prostitutes to Asian pearling crews. That was why the great majority of children removed by authorities were female.

The fringe camps where this occurred were early versions of today's remote communities of central and northern Australia. Indeed, there is a direct line of descent from one to the other: the culture of these camps has been reproducing itself across rural Australia for more than 100 years.

Government officials had a duty to rescue children from such settings, as much then as they do now. Indeed, the major problem was that state treasuries would not give the relevant departments and boards sufficient funds to accommodate all the neglected and abused Aboriginal children who should have been removed.

The other great myth about the Stolen Generations is that children were removed to "breed out the colour". It is certainly true that two public servants responsible for Aborigines in the 1930s -- Cecil Cook in the Northern Territory and A.O. Neville in WA -- subscribed to a proposal for radical assimilation. Cook said in 1933 that he was endeavouring "to breed out the colour by elevating female half-castes to white standard with a view to their absorption into the white population". Neville said in 1937 that if such a scheme were put into practice we could "eventually forget that there were any Aborigines in Australia".

There are two problems with this case. For a start, the proposal was, as its name said, about "breeding", not the removal of children. It was a plan to oversee the marriage of half-caste women to white men. In practice, it was a failure. Part-Aboriginal women preferred men of their own background and few wanted to marry white men. By 1937, Cook confessed he had overseen fewer than 50 such marriages in his time in office.

Second, those who proposed it were never given the legal authority by their ministers or parliaments to institute such a scheme. Nor were they given enough funding to do so. Neville constantly complained about the tiny budget he received, half that of NSW for an Aboriginal population three times as great. He was never funded to undertake a program of inter-marriage and assimilation. Indeed, the Native Administration Act of 1936, now demonised by historians, inhibited his ability to breed out the colour by defining half-caste people as "natives" and forbidding their marriage to white people or those of lesser descent.

An earlier generation of historians support my interpretation. In his 1972 book Not Slaves, Not Citizens, Peter Biskup declared Neville's program "an unequivocal failure" that was "quietly dropped". Biskup said of the 1936 act: "Instead of being bred out, colour was being bred in." In Shades of Darkness, his history of Aboriginal affairs from 1925 to 1965, Paul Hasluck said the proposal was too unpopular with white voters and their elected representatives to ever have been implemented.

Yet recent historians and commentators have persisted in describing this proposal as "a massive exercise of social engineering" and an instrument of genocide. Robert Manne, professor of politics at La Trobe University, described it as commonwealth policy: "The officials in Canberra and the minister, J. A. Perkins, gave support to Cook's proposal for an extension of the Territory policy to Australia as a whole."

This is false. The truth is that Perkins, minister for the interior in the Joseph Lyons government, in a carefully worded statement to the House of Representatives on August 2, 1934, denounced the proposal. He said: "It can be stated definitely, that it is and always has been, contrary to policy to force half-caste women to marry anyone. The half-caste must be a perfectly free agent in the matter."

From 1932 to 1934, Cook had tried several times to get approval for his proposal from the Lyons cabinet. None of the letters and reports that circulated between Darwin and Canberra on this issue ever mentioned that it had anything to do with removing children. The whole discussion was about arranged marriages.

Once Lyons and his ministers learned about Cook's plan, and especially after being subjected to the embarrassing publicity it generated in both the Australian and English press, they wanted nothing to do with it. On September 19, 1933, cabinet sent the proposal back to the department unapproved. Bleakley's alternative recommendation for segregated reserves that retained the Aborigines' "racial entity and racial pride" remained commonwealth policy for the duration of both Cook's and Neville's tenures in office.

None of the historians of the Stolen Generations have ever reproduced Perkins's statement. Nor have they reported any of the other critical reactions made by Lyons to the press. On June 23, 1933, the Darwin newspaper, the Northern Standard, quoted Lyons government sources saying: "It is all a lot of rot." But you won't find that quoted in any of the academic literature on this topic.

Manne is not the only offender here but, as a professor of politics, he had the greater public duty to tell the full story. However, he stopped short of revealing that the events concluded with cabinet throwing out the proposal and the minister denouncing it in parliament. To have told it all would have publicly disproved his case about the Stolen Generations and the allegedly racist and genocidal objectives of government policies in the 1930s.

SOURCE

*************************

Political correctness is most pervasive in universities and colleges but I rarely report the incidents concerned here as I have a separate blog for educational matters.

American "liberals" often deny being Leftists and say that they are very different from the Communist rulers of other countries. The only real difference, however, is how much power they have. In America, their power is limited by democracy. To see what they WOULD be like with more power, look at where they ARE already very powerful: in America's educational system -- particularly in the universities and colleges. They show there the same respect for free-speech and political diversity that Stalin did: None. So look to the colleges to see what the whole country would be like if "liberals" had their way. It would be a dictatorship.

For more postings from me, see TONGUE-TIED, GREENIE WATCH, EDUCATION WATCH INTERNATIONAL, FOOD & HEALTH SKEPTIC, GUN WATCH, SOCIALIZED MEDICINE, AUSTRALIAN POLITICS, DISSECTING LEFTISM, IMMIGRATION WATCH INTERNATIONAL and EYE ON BRITAIN. My Home Pages are here or here or here or Email me (John Ray) here. For readers in China or for times when blogger.com is playing up, there is a mirror of this site here.

***************************

29 January, 2010
British prosecutors grab the first excuse to drop a prosecution for REAL hatred

But just deny the holocaust and you can spend years in jail. Witnesses in court cases often become very upset for one reason or another but that normally leads only to an adjournment. The judge certainly thought that the prosecutors were off-beam. What merits the most severe punishment in Britain is being middle class. The underclass can virtually do no wrong

A teenager who branded Francecca Hardwick, the disabled girl found dead with her mother in a burnt-out car, a "freak" who "deserved what she got", walked free from court yesterday. The 16-year-old boy grinned and punched the air after prosecutors decided to halt the trial when the main witness collapsed while giving her testimony.

In dramatic scenes at Hinckley Youth Court, the trial of one of the teenagers accused of waging a local hate campaign against the neighbours of Fiona Pilkington and her daughter Francecca was abandoned "in the public interest".

It was alleged the youth, who cannot be named for legal reasons, had been harassing Hazel Smith, 48, a friend of Ms Pilkington, who also worked as a lollipop lady and parish councillor, because he believed she had reported him to the authorities. Mrs Smith told the court the boy had branded Francecca, who had a mental age of 4, "Frankenstein", and said she and her mother both "deserved what they got".

No one has been prosecuted over the deaths of Ms Pilkington, 38, who killed herself and her 18-year-old daughter after suffering years of abuse from local gangs at their home in Barwell, Leicestershire. Their bodies were found in a burnt-out car in October 2007. A coroner severely criticised police and council officials for failing to protect the vulnerable pair from the abuse, after an inquest last October.

Mrs Smith told the court that he had confronted her on two occasions, after she caught him shooting at her pet guinea-pigs with an air gun. "He said that I was a neighbourhood watch bitch, a copper's nark and that I get people into trouble. "He said he was going to smash my windows at the house and he hated me. I didn't reply to him and he then swore at me and stuck his two fingers up and started to ride off. "That made me feel terrible, like I was a troublemaker causing problems for everyone around Barwell. I was frightened in case I should say something I shouldn't."

Moments later she collapsed. She appeared to be having a fit, and paramedics were called. Mark Williams, for the prosecution, said that it was in the "public interest" to end the trial.

District Judge David Meredith said he was unhappy about the Crown Prosecution Service's (CPS) decision: "I am backed into a corner from which I have no escape. There are particular aspects of this case that have caused me grave concern by the alleged response to Fiona Pilkington and her daughter's death. The alleged comment that Fiona Pilkington deserved what she got is a matter I would view as significant. I view the [CPS] decision not to proceed as a little hasty."

The judge ordered that not guilty verdicts be entered to the charge of harassment and a separate charge involving a public order offence. Addressing the youth, he said: "For reasons better known to them than to me, the prosecution has come to the conclusion it is not in the public interest to pursue these matters against you."

Earlier at the same court two youths, aged 16 and 17, were convicted of harassing another neighbour of Mrs Pilkington. The judge took 30 minutes to convict the teenagers of conducting a campaign of intimidation against Carol Sainsbury, 46, a disabled grandmother, who lived on Bardon Road, between August 1 and October 7 last year. A third teenager Billie-Joe Kenney, 19, was cleared of the charge.

SOURCE



For Bigots, Israel Can Do No Right

As most objective observers throughout the world marvel at Israel 's efficiency and generosity in leading the medical aid efforts in Haiti , some bigots insist on using these efforts as an occasion to continue their attack on the Jewish state. Both the neo-Nazi hard right and the neo-Stalinist hard left cannot help but to demonize Israel, regardless of what Israel does.

The neo-Nazi website ReportersNotebook.com features a blog entitled The Zionization of Disaster Relief. It accuses Israel of "exploiting the suffering of poor, defenseless Haitians on behalf of Israeli Triumphalism." It complains that Israel is rendering medical aid to Haiti only to deflect attention from its crimes against the Palestinians.

The hard left, even in a Israel, complains that Israel should not be sending medical assistance to such a faraway place. Instead it should be sending it to nearby Gaza.

Even the New York Times, in an otherwise thoughtful analysis of the controversiality of the aid among some Israelis, failed to note the difference between Israel sending its limited resources to faraway Haiti and to nearby Gaza. Haiti is not at war with Israel . Haiti has not pledged itself to Israel 's destruction. Haiti has not fired 8,000 rockets at Israeli civilians. Gaza , on the other hand, has a popularly elected government that has done and continues to do all of the above. Moreover, there is no comparison between the tens of thousands of Haitians who have died from a natural disaster, and the people of Gaza who suffer far less from what is, essentially, a self-inflicted wound.

Nor do the perennial enemies of Israel emphasize the comparison between tiny and resource-poor Israel , on the one hand, and the enormous and resource-rich Arab and Muslim nations, on the other hand. While Israel digs deeply into its treasury and manpower to send medical assistance a quarter of the way around the world, Arab and Muslim nations are generally missing in action when it comes to relief efforts. This is true not only in Haiti , which is a Catholic nation, but it was equally true when tsunamis and other natural disasters have devastated Muslim nations.

For those who argue that Israel is sending this aid to Haiti for its own selfish reasons, there are two answers. First the realpolitik answer: All nations have interests; and all act, at least in part, out of self interest. When the United States government is asked by Americans to justify its multibillion dollar foreign aid grants, it generally responds by arguing that these grants are serving the interests of the United States . When it comes to Israel , however, a double standard is always applied. Israel must act only out of altruistic motives, while all other countries are entitled to leven altruism with self interest. The second answer is that Israel is doing far more in Haiti than would be required to satisfy its self interests. It is sending more aid per capita than any country in the world. It is doing it with extraordinary efficiency and real impact. Isn't it at least possible that the millennia-long Jewish tradition of tzadakah—that is charity based on justice—is at least part of the explanation for Israel 's generosity?

The fact that so many Israelis are advocating medical and other assistance to Gaza , certainly supports this latter theory. Has any other country in the history of the world ever provided medical and other assistance to a people with whom it is at war—to people who continue to support rocket attacks and other forms of terrorism against its own civilians? Again, a double standard. The reality is that Israel will be extremely generous to the people of Gaza if and when they stop supporting attacks on Israeli civilians, stop making martyrs of their suicide murders, and stop encouraging their children to don suicide vests. Contrast Gaza with the West Bank , which today has an improving economy, better travel conditions and among the best health care available in any Arab or Muslim country in the area. The peace dividend the Palestinian people will reap from making peace with Israel is incalculable.

So continue to criticize Israel when it fails to live up to generally applicable international standards, but praise it when it exceeds those standards in rendering aid that has saved and will continue to save many lives. Israel will continue to send disaster relief regardless of how the world reacts to it because Israelis understand how it feels to be subject to disasters. But fairness requires that Israel not be condemned for its humanitarian efforts, and that its rendering of aid to Haiti not be used as yet another occasion for applying a double standard to its actions.

SOURCE



Why are birthrates in the USA higher than in other economically advanced countries?

Seeking solutions, a few policy experts have begun looking more closely at the United States. After a big drop in the mid-1970s, America's fertility rate bounced back and has remained relatively stable, near replacement level--a 30-year-plus pattern that astounds European observers. For a time, demographers explained the difference between the U.S. and other industrialized countries by observing that America's population was more diverse, with more recent immigrants who had more children. But fertility levels among native-born white Americans also remain higher than among native-born Europeans, and the U.S.'s overall fertility outpaces that of other countries with a high percentage of foreign-born residents.

Demographers have also speculated that the higher fertility rate is a function of America's being a more religious country, reasoning that those who engage in organized religious activity favor larger families. One survey found 46 percent of Americans attending religious services regularly, compared with just 4 percent of Japanese, 7 percent of Swedes, and 16 percent of Germans. Yet fertility rates have remained stable in the U.S. even as they have plummeted in religious fundamentalist countries like Iran and Jordan, as well as in developing countries like Mexico, where rates of religious attendance remain higher than in America.

Faced with these contradictions, some scholars are now positing the distinctive nature of the U.S. economy and its labor market as a principal reason why Americans are having so many kids. "In general, women (and couples) are deterred from having children when the economic cost--in the form of lower lifetime wages--is too high," wrote economists Francesco Billari, Jose Antonio Ortega, and Hans-Peter Kohler in a 2006 study. "Compared to other high-income countries, this cost is diminished by an American labor market that allows more flexible work hours and makes it easier to leave and then reenter the labor force."

In Japan and many European countries with low fertility rates, government policies and cultural pressures on businesses make it difficult and expensive to lay off workers, instead promoting virtual guarantees of lifetime employment and early retirement. That, in turn, makes it harder to rehire those who have taken a break from work. Women are left with a difficult choice: either work full-time continuously and remain childless, or take time off to raise children and derail future employment opportunities. In Japan, 70 percent of women who leave the workforce to have a child never return. In low-fertility countries like Italy, Spain, and Greece, 40 to 50 percent of women are no longer working by 50. Over 70 percent of American women are still in the workforce at that age. In America, employers and workers have also proved far more innovative in designing work schemes that afford parents better reentry into the job market, including flex-time arrangements. One study found t! hat in over 30 percent of families in America in which both parents work, one parent is not working the traditional nine-to-five schedule.

Some countries have tried to compensate for rigid labor markets by enforcing parental-leave policies that require companies to rehire mothers (and occasionally fathers) who've taken time off to have a child and by providing parents with state-subsidized child care when their leave expires. But while such policies do encourage women to work, they're enormously expensive and hurt economic growth. Norway spends an astonishing 2.7 percent of its gross domestic product on subsidized day care. Partly as a result, Norway and other Northern European countries with aggressive natalist policies are among the most heavily taxed in the developed world. Levies on the average worker amount to 44 percent of earnings in Norway and 48 percent in Sweden, compared with 29 percent in America. And high taxes put downward pressure on fertility by diminishing the disposable earnings that couples might choose to spend on child rearing. One study of Europe's plush pension systems, which require p! ayroll taxes of up to 20 percent of earnings in some countries, found that the most expensive plans have probably diminished fertility rates by up to 1.6 children per couple.

The result of these disparities is a dramatically different demographic and economic future for the U.S. than for the rest of the industrialized world. While other developed countries shrink and age, America's population will grow by one-third through 2050, projections say. The working-age population in America will expand by some 45 million people even as it contracts by 100 million people in Europe and by 10 million in Japan. The economic boon to the U.S. could be significant: population growth has accounted for one-half to two-thirds of annual GDP growth in the industrialized world since World War II, according to Hewitt. By contrast, a shrinking population will cut Japanese and European economic growth by an average of nearly 1 percent annually by 2020, economists estimate. Shifting demographic patterns could also sharpen the American edge in innovation and entrepreneurship, as the pools of highly educated workers shrink in Europe and Japan and population growth shift! s to areas of the world where education levels don't match America's.

There are a few worrying trends. The massive debt that the U.S. has piled up during the current economic crisis and the lavish new entitlement programs that Washington is considering could drive taxes much higher, depressing economic growth and potentially sending fertility rates tumbling. And a disturbing fact embedded in our high birthrate is that 35 percent of all American children are now born to single mothers--and the percentage is growing. Extensive research shows that children raised in single-parent households don't do as well in a range of areas, from school to work, and any sizable decrease in academic achievement or work-participation rates would erode the advantages of a growing working-age population.

Nevertheless, the United States faces a far less challenging task in maintaining its demographic balance in coming decades than most countries do. And the likely benefits of that stability will far outweigh many of the short-term economic concerns currently dominating headlines.

Much more HERE




Australia: How I became a racist

This poor woman can't get over her delusion that all cultures are equal

I'm sitting in my lounge room looking at the swag of contemporary political philosophy books I own, simmering with resentment at the noise the uneducated wogs downstairs are making.

My family moved to Balmain when I was a teenager and until recently I've mainly lived in the Inner West of Sydney. I tried the Eastern Suburbs for a while but decided it was too cashed up and pretentious for my left-wing sensibilities. So I stayed close to Glebe and Newtown, went on the right marches, studied the right subjects at uni, and voted for the right political party.

But a couple of years ago my boyfriend and I found ourselves priced out of the inner city rental market - a direct consequence, I told myself, of my lack of materialism and desire to pursue a modest creative life.

We moved to south-western Sydney - to a suburb I had never even visited - where our newly renovated two bedroom apartment with large balcony and lock-up garage sets us back a mere $330 a week.

I now live in an epicentre of multiculturalism where Anglos are almost non-existent, and so at 41 I find myself a minority for the first time in my life. And I don't like it. The median strips resemble the streets of Bombay - continually littered with household rubbish. We've renamed the corner fruit and vege shop The Rotting Fruit Emporium where the over-ripe produce is certainly cheap but has the molecular structure of cask wine.

The butchers which specialises in halal meat, particularly goat, is as hygienic as the average outdoor dunny, and the Bongo Mart, the local equivalent of a convenience store, has never stocked anything by Kraft, Arnotts or Cadbury's.

Of course, the trouble with being immersed in difference is not that I can't get organic truffle oil pasta or a babycino but that I'm confronted with the fact that what I thought were my values - reflected in those books with their bleeding heart titles like On Toleration, The Ethos of Pluralisation, and Multicultural Citizenship - seem to be so easily eroded by minor council violations committed by anyone I consider 'other'.

Indeed, my self-righteousness received a boost from said council when they recently launched a 'Quit the Spit' campaign, designed to deter 'foreigners' ignorant of 'our ways' from gobbing all over the street. I've even begun to yell the slogan at people who violate it.

I'm stumped as to how the culturally specific conventions by which I live my life have come to be immutable, universal laws of nature in my mind? What's happened to me? I've become the type of person I was always most intolerant of: an intolerant person. It's positively unAustralian

SOURCE

*************************

Political correctness is most pervasive in universities and colleges but I rarely report the incidents concerned here as I have a separate blog for educational matters.

American "liberals" often deny being Leftists and say that they are very different from the Communist rulers of other countries. The only real difference, however, is how much power they have. In America, their power is limited by democracy. To see what they WOULD be like with more power, look at where they ARE already very powerful: in America's educational system -- particularly in the universities and colleges. They show there the same respect for free-speech and political diversity that Stalin did: None. So look to the colleges to see what the whole country would be like if "liberals" had their way. It would be a dictatorship.

For more postings from me, see TONGUE-TIED, GREENIE WATCH, EDUCATION WATCH INTERNATIONAL, FOOD & HEALTH SKEPTIC, GUN WATCH, SOCIALIZED MEDICINE, AUSTRALIAN POLITICS, DISSECTING LEFTISM, IMMIGRATION WATCH INTERNATIONAL and EYE ON BRITAIN. My Home Pages are here or here or here or Email me (John Ray) here. For readers in China or for times when blogger.com is playing up, there is a mirror of this site here.

***************************

28 January, 2010
British Leftist logic
Employer told not to post advert for 'reliable' workers because it discriminates against 'unreliable' applicants. Publicity brings the usual backpedalling, however


When it comes to hiring staff, there are plenty of legal pitfalls employers need to watch out for these days. So recruitment agency boss Nicole Mamo was especially careful to ensure her advert for hospital workers did not offend on grounds of race, age or sexual orientation. However, she hadn't reckoned on discriminating against a wholly different section of the community - the completely useless. When she ran the ad past a job centre, she was told she couldn't ask for 'reliable' and 'hard-working' applicants because it could be offensive to unreliable people.

'In my 15 years in recruitment I haven't heard anything so ridiculous,' Mrs Mamo said yesterday. 'If the matter wasn't so serious I would be laughing out loud.

'Unfortunately it's extremely alarming. I need people who are hardworking and reliable - and I am pleased to discriminate in that way. If they're not then I really can't use them. The reputation of my business is on the line. 'Even the woman at the jobcentre agreed it was ridiculous but explained it was policy because they could get sued for being dicriminatory against unreliable people. 'She told me they'd had lots of problems with people taking them to court for adverts stating something like "would suit school leaver".'

Mrs Mamo, 48, of Borehamwood, Hertfordshire, runs Devonwood Recruitment, which supplies hundreds of cleaners, caterers and porters to hospitals across the country. She filed the advert for a £5.80-an-hour domestic cleaner at a hospital in Bury St Edmunds, Suffolk, through the Jobcentre Plus online service last Thursday.

However, when she rang the nearest branch in Thetford, Norfolk, to make sure details would be available to jobseekers who turned up in person, she was transferred to a woman who said the wording was unacceptable. Mrs Mamo, a divorced mother of two, added: 'I had to battle to have "must speak English", which they also said was discriminatory. 'In the end, I had to write "must speak English due to health and safety reasons" because they're dealing with hazardous materials.'

The diktat was widely criticised yesterday. A spokesman for the Campaign Against Political Correctness said: 'This is absolutely ridiculous. 'Of course people want reliable workers and employers should be able to ask for them. If they can't advertise for what they want then the system is broken.'

The Equality and Human Rights Commission added: 'This is in no way in breach of any discrimination law. 'Mrs Mamo should consider very unreliable any advice that she may have received implying that this aspect of her advert was discriminatory.'

Yesterday the Department for Work and Pensions said it could not comment on the conversation Mrs Mamo had with the member of staff at Thetford. However, a spokesman insisted her original advert had run on the Jobcentre Plus website and on computer terminals in branches. She added: 'Reliability is important to employers and we welcome ads seeking reliable applicants.' [Apparently The 'offensive' advert was eventually allowed on the website but not on the instore display]

SOURCE





Britain's Gestapo-style bureaucracy reined in by High Court

No punishment until you are found guilty of an offence would seem basic to justice but it's not so in modern Britain. You may not even be told why you are being punished or allowed to speak in your defence. And the government now aims to entrench that

Ministers will rush anti-terrorist legislation through Parliament after the Supreme Court yesterday quashed measures introduced by Gordon Brown to freeze the assets of al-Qaeda suspects. In a landmark decision seven Supreme Court justices ruled that ministers acted unlawfully in imposing financial restrictions on individuals without a vote in Parliament. They allowed a challenge by five men who had their assets frozen.

The orders were Britain's response to UN Security Council resolutions calling for action to halt the financing of international terrorism. The justices ruled, however, that if the Government "considers that such far-reaching measures are necessary or expedient for combating terrorism or honouring the United Kingdom's international obligations it must obtain approval for them from Parliament".

The Treasury said that it was seeking cross-party support to pass emergency legislation before the election.

The justices condemned the Terrorism (United Nations Measures) Order 2006 and the Al-Qaida and Taliban (United Measures) Order 2006 as oppressive and paralysing. Lord Hope of Craighead, the deputy president of the court, said that those affected were in effect "prisoners of the state". He added: "This is a clear example of an attempt to adversely affect the basic rights of the citizen without the clear authority of Parliament."

The justices said that those affected by the orders had not had the opportunity to challenge the grounds on which they were suspected, but not charged, of financing terrorism. The court will rule today on when the quashing of the orders should take effect. It may delay the move to allow Parliament to pass legislation denying the men access to their funds.

In a second ruling the court lifted the anonymity orders granted to the men after a challenge by media organisations, including The Times. Lord Rodger of Earlsferry said that there was "never the slightest justification" for the orders and called for the growing phenomenon of giving anonymity to litigants to stop. One of the men was named in an earlier decision as Mohammed al-Ghabra. The others are: Mohammed Jabar Ahmed, Mohammed Azmir Khan and Michael Marteen, known previously as Mohammed Tunveer Ahmed. The fifth was Hani El Sayed Sabaei Youssef, who was granted anonymity to protect his family in Egypt. The court heard he gave interviews regularly.

Mr Justice Collins, in the High Court, originally outlawed the Treasury's powers to freeze assets as unfair and a breach of fundamental rights. That was overruled by the Court of Appeal and the case became the first to be heard in the Supreme Court.

The justices said that the issue was whether Parliament intended to give the Treasury power to make orders that "interfere so profoundly with individuals' fundamental rights without parliamentary scrutiny". Parliament "did not so intend" and in making the orders the Treasury exceeded its powers, they said.

Terrorist financing orders were supposed to give effect in British law to UN Security Council resolutions requiring member states to freeze the assets of Osama bin Laden, the Taleban and their associates.

Eric Metcalfe, of Justice, the law reform and human rights group, said: "It is right that the Government takes action to prevent the financing of terrorism. But it was wrong for the Treasury to do so by side-stepping Parliament and violating basic rights."

SOURCE





It's not the middle classes but social engineering zealots like Ms Harman who are to blame for Britain's inequality gap

The comments below amount to an extended version of what I said on DISSECTING LEFTISM yesterday

After 62 years of the welfare state and 13 of New Labour, Britain is becoming a less equal society. The Government's National Equality Panel reported this week that the gap between rich and poor has widened since 1970. Deputy Labour leader Harriet Harman immediately took to Radio 4 to assert that 'persistent inequality of social class perpetuates disadvantage'.

The Government proposes to attack this by placing a new legal burden upon public bodies 'to address socio-economic equality'. It is fascinating to speculate about her meaning. Will travellers be represented on the board of Railtrack? Should sink estate dwellers have a statutory voice on the BBC Trust? Ms Harman is a boundlessly foolish woman, so it would be rash to rule out any extravagance.

Class, not patriotism, is the last resort of political scoundrels. Labour, on the ropes electorally, is playing the card for all it believes it to be worth. Between now and polling day, we shall hear much more about alleged social discrimination, the shocking advantages the rich somehow steal from the poor. The tragedy is that Harman and her kind are pursuing cheap tactical advantage amid one of the horror stories of our time.

The National Equality Panel is a silly name for a meretricious quango. We do not need its report to show that the bottom section of British society, the underclass, lead miserable lives from which their children have pathetically little chance of escape. It is heartbreaking to see mid-teen mothers in supermarkets, clusters of idle kids on city street corners, knowing they are probably doomed to join Britain's one-in-six workless households and the dependency culture.

But Ms Harman's resentment focuses upon the haves; the people who earn large incomes, rear their children in comfort and, above all, educate them privately. Harmanism has launched Labour stalwart Dame Suzi Leather, chairman of the Charities Commission, on her war against independent schools. Harmanism is reflected in a thousand Government initiatives to fight alleged unfair disadvantage - one of them revealed this week by the Norfolk Jobcentre, which rejected an advertisement specifying that applicants should be 'reliable' workers. This, asserted the Jobcentre, discriminated against unreliable workers. The recruitment agency placing the ad had to fight to be allowed to request an English speaker, lest this disadvantage non-English speakers.

Harmanism seeks to attack every cause of unemployability save the most obvious: the catastrophic failure of the state education system. Professor John Hills, a member of the National Equality Panel, said yesterday: 'The challenge our report puts down to all political parties is: how do you create a level playing field when there are such large differences between the resources that different people have available to them?' Just so. But a host of social surveys show that 40 years ago more of the children of the poor escaped from their environment, through the grammar school system and a far more rigorous teaching and exam culture, than do their successors today.

Shirley Williams and Anthony Crosland, education ministers under Harold Wilson and Harriet Harman's spiritual forebears, deliberately destroyed the grammar schools. It has taken half a century for the damage inflicted on social mobility by their 'level playing-field' policies to be fully understood.

A new pamphlet for the Civitas think-tank by former university teacher David Conway analyses the decline in Britain of 'liberal education'. The Victorians proudly called it 'liberal' because its purpose, through subjectbased teaching, was to liberate children from ignorance. They promoted the classics, science and literature not merely to cram facts but to broaden horizons, teach children to think and to reach conclusions on the basis of evidence.

In 1919, the Oxford historian H.A.L. Fisher declared: 'The business of a university is not to equip students for professional posts, but to train them in disinterested intellectual habits, to give them a vision of what real learning is, to refine taste, to form judgment, to enlarge curiosity and to substitute for a low and material outlook on life a lofty view of its resources and demands.' How many universities today still cherish such noble objectives?

Even at Oxbridge, thanks to the Harmanites' insistence on admitting quotas of state school pupils heedless of attainment, most students now spend their first year being taught to write essays. First-class honours are distributed like popcorn, to one in five graduates.

I occasionally talk to Eton sixth-formers. It is painful to perceive the contrast between their literacy, curiosity and capacity for self-expression and the limp, passive, inarticulate students one often meets at universities. The Etonians are supremely privileged young men.

But the old grammar schools also possessed some great teachers who produced remarkable pupils, to which Alan Bennett's enchanting play and film The History Boys bear witness. Today, and admittedly in part because of the Tories' 1988 Education Act, we have a schools system which denies the brightest their chance to excel, and merely teaches millions the minimum necessary to pass innumerable tests.

Where are the vaulting ideals of Matthew Arnold, the great Victorian educationist, who asserted in 1873 that the true purpose of schooling was 'to provide children with knowledge of human capability and achievement and the workings of nature'?

If the Tories gain power later this year, one of their biggest problems will be to overcome the Harmanism of the mighty educational establishment. One of its standard-bearers, John White, of London's Institute of Education, argued in a 2007 lecture: 'The academic, subject-based curriculum is a middle-class creation - whose effect, if not intention, has been to make it difficult for many children not from a middle-class background to adjust to a highly academic school culture.'

Likewise, Martin Johnson, head of education policy for the Association Of Teachers And Lecturers, said: 'Most people are not intellectuals and do not live their lives predominantly in the abstract.' He attacks conventional teaching 'because mass education systems developed in the 20th century copied the curriculum considered necessary for social elites: leisured classes who could afford and valued such attitudes'.

Though Messrs White and Johnson would never admit it, their view is rooted in fantastic condescension: teach the underclass what little it is capable of learning, and leave higher things like science to the rich b******s whose parents pay fees.

Civitas's David Conway argues: 'Unless the provision of liberal education is once again made the central purpose of state schools, it will increasingly become the exclusive preserve of the few privileged enough to attend independent schools. That is not the way of social progress.'

It would be naive not to recognise the near-unteachability of the most disadvantaged of our children. But there are many, many more who have the brains and energy and supportive parents to propel themselves upwards in society - if only their schools give them the chance. We need fewer bog-standard tests and more exams that mean something; teachers committed to competition and enabling clever children of all classes to fulfil their potential.

Yet Harmanism is about levelling down, stuffing the middle classes. Oh yes, and with the dollop of hypocrisy that allowed the minister (herself educated at the famously elitist St Paul's Girls' School) to choose a grammar school outside her constituency for her children.

It is no longer a class divide which disadvantages Britain's poor. Nobody is denied a job or promotion because they don't speak proper or hold a knife and fork right. The educational chasm is the one that matters, and Labour's social engineers bear an overriding responsibility for it.

Until state schools revive the cult of excellence, until teachers are obliged to teach and pupils to learn, the underclass will indeed remain tragic victims - of Harmanism, not social discrimination.

SOURCE




Socialism is Great! (And Other Chinese Fables)

In a time when a White House Communications Director lists Red Chinese dictator Mao as a major influence in her life, it's worth taking a look at the society that Mao established through mass murder and terror. Two very different new memoirs by Chinese authors do just that. Anita Dunn, then President Obama's director of communications, last fall held up Mao as an example of individualism. In reality, under Mao's regime, the communist government was so intent on wiping out individuality that it even demanded ideological allegiance from those it had branded enemies of the state — as it was killing them.

Even in the time of "reform" after Mao's death, during the great "liberalization" of the 1980s, Chinese female workers were required to report their menstrual cycles and sex lives to factory apparatchiks in charge of population control. Evidently, this is Anita Dunn's idea of how the individual can make a difference in society.

In In Search of My Homeland, his eloquent and tragic memoir, artist Er Tai Goa records that as the Chinese government worked its prisoners to death, those in Mao's gulags were continuously tested for ideological rigor. In fact, the inmates, much like the rest of the country, monitored each other through "mutual supervision," complete with the infamous group criticism sessions and punishments. As Goa recounts, the prisoners were required to endure all this with a state-enforced smile on their faces, a strenuous effort that added another torment to their daily agony.

While prisoners were dropping like flies in the camps, life could still be made worse by the commandant. Even whole-heartedly embracing the process of personal "reforming through labor" and taking a vocal lead in ideological discussions — and "mutual supervision" — did not spare one from arbitrary punishment.

If this seems unbelievably Orwellian, consider this: During China's Cultural Revolution in the '60s, most of the people sent to their deaths in labor camps weren't dissidents at all. In fact, most were as devoted to Mao as the people who denounced them and sent them away.

Er Tai Gao, however, did commit an ideological crime in the eyes of the regime, even though he had no political motive. As a young, naïve art teacher, Gao published an essay, "On Beauty," in which he argued that beauty was subjective and dependent on context. Essentially, he wrote, beauty is in the eye of the beholder. To Western readers, the premise of Goa's essay, which is included as an appendix, seems self-evident. But Lenin had held that beauty was objective and materialistic. So, in Mao's eyes, Gao's position was a crime against the Chinese State.

Gao published his essay in 1957, the time of "openness," when Mao suckered his country's intellectuals into expressing heresy openly so he could purge them in the Cultural Revolution. Gao was sent to the Jiabiangou "Farm" in the Gobi Desert, where the prisoners dug and filled in ditches through every kinds of brutal weather until they collapsed and died.

Goa, who survived more than two years in Jiabiangou, was released to a restrictive work environment, only to be denounced again and publically beaten; and was sent to another camp until he was released in 1962. He found a job after his release in China's famed Mogoa Caves, a treasure trove of archeology and art, where he was able to lose himself in his work despite constant deprivation and threat.

In Search of My Homeland is a spare and beautifully written book. But it's not necessarily a hopeful one. Gao says his survival was not due to any great inner strength of his own, or the kindness of strangers, but was entirely "capricious."

He may give himself too little credit. This book is the result of a secret diary he kept hidden on his person as he kept himself sane by writing. The discovery of the document would probably have led to his death. However foolish the risk was, readers are the beneficiaries of his foolhardy courage in providing us this extraordinary document.

"Socialism is Great!"

While not a political dissident in any sense we would recognize, Gao at least was an intellectual of some consequence who expressed an opinion that clashed with state orthodoxy. But as Lijia Zhang recounts in her extremely engaging memoir, "Socialism is Great!," her parents were basically anonymous workers, cogs in the machine of China's vast labor force, who endured persecution during the Cultural Revolution.

For Zhang, however, neither Cultural Revolution nor Mao himself is the primary focus. Her story begins when her mother ends the school career of young Lijia and bequeaths the budding 16-year-old scholar a mind-numbing job in a Nanjing rocket factory — presumably a life sentence.

Lijia discovers an environment where the "workers" are anything but dedicated laborers and find innumerable ways to get through the day without effort. Production is secondary to ideological purity in the late 1970s, and the plant's political instructor gathers them daily for what amounted to Communist chapel sermons:

"Wang loved to talk up the latest political movement: today, a campaign against burgeois liberalism symbolized by bell-bottoms, called 'trumpet trousers' in Chinese.

"'Unable to distinguish between flagrant flowers and poisonous weeds, these young people pick up capitalist trash like "trumpet trousers and rotten music,';' Wang spat through a southern accent. "'We must resolutely defend the "four cardinal principles" of socialism and firmly oppose bourgeois liberalism!'"

But Lijia was a free spirit to a fault — and ambitious to boot. She first exercised rebellion by soaking up as much Western culture and literature as possible, such as secretly reading Jane Eyre and Great Expectations, and eventually through forbidden meetings with lovers (recounted in such frank detail that one hopes at least some were given pseudonyms).

While many in the West have heard of China's one-child policy, which led to millions of cases of infanticide and forced abortions, it is rarely recounted just how thoroughly the Communist Party regulated the love life of average citizens.

China in the 1980s was a nation where married women could be forced to have an abortion at the same time a single woman could not legally obtain one. In a society nearly as sexually regulated as one under Islamic Sharia Law, an unmarried pregnant woman suffered not just social stigma but also civil sanctions—but so-called "pro-choice" and "feminist" groups on the American Left still lauded communist China's "family planning" regime as a model for the Third World.

The limiting of offspring was not the only way in which married couples' lives were regulated by the State. Lijia's mother, for instance, lived as a virtual widow for most of her adult life for daring to marry a man from another city who was never given permission to permanently join her in Nanjing, giving them less than two weeks a year to be together.

In the rocket plant Lijia, and the other women are forced to submit to examinations by "the period police" in the factory hygiene office, a humiliation she recounts in chilling detail.

The book's title comes from a hilariously stilted song the party gave the workers to boost morale. "Socialism is Great!" is filled with wry observations and a delicious sense of the ridiculous. While the totalitarian weight of the Chinese state is ever-present, Zhang tells her story with a sense of humor that is unique in dystopian memoirs.

The book ends on a serious note, however. Lijia, who organizes China's largest pro-freedom rally outside of Tienanmen Square, is arrested for questioning even while her personal life takes a potentially disastrous and poignant turn.

In Search of My Homeland and "Socialism is Great" could not be more different books that examine the same society. Gao's book may be more of a literary masterpiece, but Zhang's effort fills the more needed gap in our understanding by covering a much more neglected period of Chinese political history.

Despite all the talk of progress, the more things changed, the more the underlying totalitarian nature of the Chinese Communist state has stayed the same.

SOURCE

*************************

Political correctness is most pervasive in universities and colleges but I rarely report the incidents concerned here as I have a separate blog for educational matters.

American "liberals" often deny being Leftists and say that they are very different from the Communist rulers of other countries. The only real difference, however, is how much power they have. In America, their power is limited by democracy. To see what they WOULD be like with more power, look at where they ARE already very powerful: in America's educational system -- particularly in the universities and colleges. They show there the same respect for free-speech and political diversity that Stalin did: None. So look to the colleges to see what the whole country would be like if "liberals" had their way. It would be a dictatorship.

For more postings from me, see TONGUE-TIED, GREENIE WATCH, EDUCATION WATCH INTERNATIONAL, FOOD & HEALTH SKEPTIC, GUN WATCH, SOCIALIZED MEDICINE, AUSTRALIAN POLITICS, DISSECTING LEFTISM, IMMIGRATION WATCH INTERNATIONAL and EYE ON BRITAIN. My Home Pages are here or here or here or Email me (John Ray) here. For readers in China or for times when blogger.com is playing up, there is a mirror of this site here.

***************************

27 January, 2010
Britain to get even softer on crime

With a few exceptions, the only people much threatened by the law in Britain these days are people who defend themselves. You can get more time in jail for defending yourself than you would for rape. Rapists often walk free

Tens of thousands of criminals will spend less time in prison under Government plans to limit the ability of judges to set jail sentences, an official document has disclosed. It suggests that officials are alarmed that judges are giving criminals longer sentences than proposed by ministers, which they refer to as "upward sentencing drift". From April, a new Sentencing Council will effectively force judges to follow sentencing guidelines drawn up in Westminster.

An official assessment of the impact of the move concludes that if judges follow guidelines set down by the council it will avoid the need for more than 1,000 future prison places. This represents tens of thousands of criminals being spared jail time over the next few years. However, one think-tank claimed that the document meant that the Government would need 8,000 fewer places than currently projected and accused ministers of trying to cut the prison population by the back door.

The Sentencing Council will become the body providing sentencing guides for judges and magistrates when it replaces the Sentencing Guidelines Council and Sentencing Advisory Panel. It has greater powers because legislation says courts "must follow" guidelines and have a "duty" to impose sentences within an identified range. Under the previous bodies, courts needed only to "have regard" to any guidelines.

An "impact assessment" for the new council drawn up by the Ministry of Justice said a "closer adherence to sentencing ranges could arrest historical trends in upward sentencing drift". "Arresting sentencing drift could potentially mean avoiding the need to build some 1,000 additional prison places," it said.

The document was unearthed by Max Chambers, a research fellow at Policy Exchange's Crime and Justice Unit. "The Government repeatedly claimed that these changes were not an attempt to reduce the prison population by the back door," he said. "The reality is that because of a failure to provide adequate capacity in the first place, the Government is going to try to manage down the prison population by up to 8,000 places over the four years. "The right way to cut the prison population is to rehabilitate prisoners properly and cut reoffending rates, not to undermine the long-standing principle of judicial discretion."

Simon Reed, the vice-chairman of the Police Federation, had concerns that sentencing was being determined by ministers rather than magistrates and judges. "Any sentence imposed is already affected by remission for guilty pleas and half-point release," he said. "I'm sure that there will also be pressure applied for any sentence to be set at the lower end of the band rather than the upper limit."

Dominic Grieve, the shadow justice secretary, said it was important that sentences were not "driven by the Government's failure to provide enough prison places".

Although the Government has pledged to provide 96,000 prison places by 2014, an increase of about 10,000, the Commons justice select committee has suggested that the number of inmates be cut by a third, with courts using jail as a last resort.

A spokesman for the Ministry of Justice said: "The Sentencing Council will develop sentencing guidelines, monitor their use and play a key role in influencing a wide range of decisions relating to sentencing. "The council will also be required to assess the impact of sentencing practice and promote awareness of sentencing matters."

SOURCE



Feminists totally out of touch with normality -- as usual

One of my best single friends is witty, clever, rich, successful and bears more than a passing resemblance to Pamela Anderson. Men tend to wilt in her presence or behave with inappropriate rashness. The world is her oyster - and yet what she wants more than anything is a baby. Currently, she is trying to conceive with donor sperm. When I went to see her recently, she introduced me to her friend, Alana, who - as a single woman - was thinking of going down the same route, but dithering. Alana knew I'd had a baby late in life and, since she was hitting 40, was eager to meet me.

When she found out I was living with my baby's father, she looked miserable for a minute before saying, with admirable honesty: 'Oh, so you're OK then. I'm not sure if I can bear to do it alone. 'Ever since I was little I've dreamed of a happy marriage and a family. Facing up to having a child alone kills that dream, and I think I'm still mourning it.'

I thought of Alana when I read the vituperative, enraged reactions to Lori Gottlieb's new book, Marry Him: The Case For Settling For Mr Good Enough, which is published in Britain next week. Gottlieb - a writer and columnist - would say Alana could fulfil her dream, so long as she 'settled' for the next man that came along .. . even if he had halitosis or was rude to waiters.

The thesis of Gottlieb's book is that by holding out for the romantic ideal, broadly known as Mr Right, after the age of 30, many of us girls are throwing away the opportunity of a secure and fulfilling family life - a life-affirming structure that will keep us happy, regardless of our husband's failings.

In her book, Gottlieb - a single mother who admits she wishes she had settled for any of the 'perfectly acceptable but uninspiring' men she rejected during her futile hunt for perfection - describes sitting in the park with a friend and their six-month-old babies, both conceived via donor sperm: 'Ah, this is the dream,' I said, and we nodded in silence for a minute, then burst out laughing.

'In some ways, I meant it: we'd both dreamed of motherhood, and here we were, picnicking in the park with our children. But it was also decidedly not the dream. 'The dream, like that of our mothers and their mothers from time immemorial, was to fall in love, get married,and live happily ever after. 'Of course, we'd be loath to admit it in this day and age, but ask any 40-year-old single heterosexual woman what she most longs for in life, and she probably won't tell you it's a better career or a smaller waistline or a bigger apartment. 'Most likely, she'll say that what she really wants is a husband (and, by extension, a child).'

Phew. No wonder Gottlieb has whipped up such a storm. Across the pond, the internet is buzzing - and most of the women giving their views aren't happy with the author's 'tell it like it is' approach. 'There's no way in hell you would get me to settle for less than the perfect man - not even at gunpoint', wrote one outraged woman. 'She needs a psychiatrist, pronto,' said another. You get the picture.

Social scientist Bella DePaulo, author of Singled Out and The Living Single blog on the internet, was incandescent with indignation. She called Gottlieb's 'husband-fixation' 'tragic' and described the comments the author made as 'nakedly and proudly regressive'.

So does Gottlieb know what she's talking about? She's based her book on her own experience and research conducted among 30-year- olds. Underlying the entire premise is her conviction that they all long for conventional family life. She concludes: 'Oh, I know there are single 30-year-old women reading this right now who will say that the women I know aren't widely representative, that I've been co-opted by the cult of the feminist backlash, and basically, that I have no idea what I'm talking about. 'All I can say is that if you say you're not worried about finding the right man, either you're in denial or you're lying. In fact, take a good look in the mirror and try to convince yourself that you're not worried, because you'll see how silly your face looks when you're being disingenuous.'

My initial instinct was to laugh and wholeheartedly agree with Gottlieb's vociferous detractors. Decades of feminism have surely convinced us that we can do without conventional, male-dominated social structures? It seems ludicrous that women should be exhorted to put up with, say, as Gottlieb suggests, a widower with nightmare children still grieving for his dead wife, just for the sake of simply being able to call yourself 'Mrs' and not 'Miss'. Yet thinking about my generation, 20 years on from Gottlieb's anxious 30-year-olds, I wonder, to my consternation, if she has a point.

Before I am labelled as regressive, too, I'm not talking about my friends who are perfectly content, having chosen to live single, child-free lives. I am talking about those who so desperately wanted marriage and children - but missed out. Last year I went to a big 50th birthday party. Our host, happily married for more than two decades with a brood of children almost grown, made a speech in which he praised his wife's virtues and revelled (somewhat smugly) in his happiness and good fortune.

As he talked, I happened to glance over at his ex-girlfriend. A beautiful, talented woman with a lust for travel, she had broken off her relationship with our host years ago to pursue other excitements. Decades on, she is still unmarried without children - and not by choice.

Her smile was fixed as she listened. So should she have 'settled' all those years ago for a man who could have provided her with all those things she didn't even know she wanted then? Is it even possible for today's women, so used to controlling their lives, to 'sell their soul' to someone who really doesn't do it for them? Can we really do as Gottlieb urges? Well, dare I say it: 'Yes we can!' Before you shriek in horrified protest, let's first dissect this idea of 'settling'.

During an interview about her new book describing her love affair with Harold Pinter, Lady Antonia Fraser coyly confided that he had sent her reams of love poems. I defy any woman who was listening not to have had a momentary pang of extreme envy. I certainly did. Who wouldn't fantasise about being loved by a hugely talented genius who filled their house with flowers - just as Harold did for Antonia? Yet, when I delve into my memory I recall that a painter bordering on being a genius once did just that for me. I came home to my entire living room floor strewn with scarlet flowers. He was sitting among them, awaiting my arrival. Did I marry him on the spot?

No, instead of recognising, as Lady Antonia did, that this was an exquisite gesture that could change my life, I focused instead on all the reasons why I had to resist the man. He lived abroad, had a receding jawline and a somewhat alarming dress sense. Surely these were the tiniest of minor obstacles if I had only had my eye on the bigger picture?

Whether my generation has watched too many slushy movies with happy endings or just read too many self-help books and had a lot of therapy to boost their sense of self-worth, many of us have failed to recognise a potential partner because we were too busy waiting for some Richard Gere lookalike to turn up and re-enact the final scene of An Officer And A Gentleman.

When I was in my early 40s, my partner of seven years left me because he didn't want babies, and I faced a bleak, childless future. Then, at 45, I became pregnant by a man I had known for less than a year. It was such an unexpected shock that I initially mistook the symptoms for an early menopause.

I was not in a permanent or committed relationship with the baby's father, but I made a decision. I hate to use the word 'settle' because it suggests the child's father was lacking in some way, and he was not. I prefer to say that I managed my expectations of the man I would share my life with. I finally let go of my fantasy that a millionaire poet who looked like George Clooney was going to come along and fall passionately in love with me. After all, even if an impossibly handsome, wealthy poet existed, why on earth would he plump for an ageing hack like me? What on earth was I thinking? By waiting for some ludicrously gorgeous and perfect fantasy to materialise I had, for years, probably ignored numbers of highly desirable men who were right under my nose.

Sometimes, I've felt a pang of regret as a man I had insouciantly dismissed as being not quite good enough for me reappeared later as a model husband and father, a beaming wife at his side. I began thinking about how often my friends and I have said, insisting it was in jest: 'Oh, I should have married him!'

So is marriage really what we wanted? One outraged blogger responding to Gottlieb wrote: 'Much of what she says is simply about wanting to fit into traditional society and has little to nothing to do with love.' Fair enough. So, perhaps the reason this book has caused such uproar is because she's really raising that universal question we're all grappling with: does marriage make us happy?

Young people, without experience of it yet, may think it does. Older people may answer this question more circumspectly. Some of my married friends still seem happy. A few have soldiered on in unhappy marriages for the sake of their children. Others have persevered after initial disappointments and found, to their surprise, that they have discovered a friend, if not a passionate lover, with whom they can happily share their life. Several have fled.

Having never married, I cannot tell whether I'd have been happier inside the institution, but what I do know for sure is that facing a childless future was utterly miserable - and before I had a child I often thought back to past boyfriends to indulge in wistful 'what might have been' thoughts.

Let's calm down about what this new book is saying. I think Gottlieb's fault is to use the term 'settling' when she talks about the man we choose because it has stirred up a hornets' nest of reaction. I think, like thousands of wise matchmakers and probably our grandparents before us, she's just saying that if children and a conventional stable home are something you want, stop day-dreaming about being fought over by Colin Firth and Hugh Grant and start dealing with the real men in front of you. Or it could be too late. It's just common sense, really.

If Jane Austen or the Brontes were alive today, Jane Eyre might have failed to see beyond Rochester's crusty exterior and Elizabeth Bennet could have overlooked cold, arrogant Darcy altogether, in the misguided hope that the perfect man was just around the corner. The last line of Charlotte Bronte's great novel might have read, 'Reader, I should have married him.' If it's a conventional happy ending you want, as opposed to the prospect of a life alone, then I urge you to take heed of what Lori Gottlieb has to say.

SOURCE



The Islam Tax

Look at your next airline ticket and you will find a "Security Fee". What is the Security Fee that was passed after September 11, 2001? It is an Islam tax. It is more money out of an American's pocket to pay for the privilege of living with Muslims amongst us.

It turns out that we pay an enormous amount of money for our life with Islam. Let's look at a list of expenses that we bear because of Islamic ideology. If there were no Islam we would not have the Transportation Security Administration, Homeland Security, the Iraq war, the Afghanistan war, all that so-called terrorist work by the FBI, rebuilding the World Trade Center and who knows what else. The Iraq war has cost about $700 billion, the Afghan war has cost about $250 billion and all of the government agencies cost in the neighborhood of tens of billions per year. We are up to at least a TRILLION dollars of our Islam tax. That little $10 Security Fee may seem small, but that is for every round trip ticket sold in the US. What will the trial in NYC for Khalid Sheikh Mohammed cost? Millions of dollars. And the hits just keep coming.

Another part of the Islam tax is the jizyah (the dhimmi tax) that we call foreign aide. We pay various Islamic governments, including Egypt, Pakistan, the so-called Palestinians and others. Why do we pay the jizyah? We want to be friends (Never mind the 12 verses in the Koran that say that Muslims are never the friends of kafirs, unbelievers).

We are bringing Muslim refugees into America where they receive more benefits than American citizens, another Islam tax.

Why did Islam attack the World Trade Towers? Because they were the World TRADE Towers, an economic target. What was the purpose? To destroy the economy of America.

The Islam tax is a trillion dollars and counting. If we did not have this tax, it would certainly ease the economic crunch we have today.

This economic squeeze is 1400 years old. Mohammed created jihad, civilizational war. His concept of war was very sophisticated and included all forms of force against kafirs. He used threats, spies, secret agents, slavery, sex, propaganda, assassinations, deception, religious attacks, and the destruction of kafir economies.

As soon as Mohammed started his jihad, he warred against the economy of the kafirs. He kept up a running attack on the trade caravans of Mecca. When he attacked one tribe of Jews in Medina, he destroyed their economic base—their date palm plantations. This act was against the Arab customs of war, but Allah said it was a good thing. When he attacked Taif, he destroyed their plantations as well. Economic war.

One of his last acts was to attack the Christians north of Medina. Once he had crushed them, he made them pay the jizyah tax (the dhimmi tax). He did the same to the Jews of Khaybar. The jizyah tax was 50% of their income.

All Islam has to do is to keep up the attack. It does not matter whether they win or lose a particular battle. The more Islam practices jihad, the more we deny it and create some governmental nightmare that avoids the ideological war with Islam, but costs a fortune. Our self-deception is bankrupting us.

Islam produces poverty. Without oil, the income to all of the Arabic nations is less than that of Spain. This is not an accident. Mohammed was a businessman, but after he became a prophet, all of the money he made came from the loot from his victims, not a great business model. Mohammed knew how to bleed his enemies dry. We are bleeding today as a result of the Islamic war against the kafirs.

But Islam does not just tax kafirs for money. Kafirs have to submit to Sharia law and this means the loss of freedoms. Only Muslims are allowed to dictate what is taught about Islam in our schools. Islam gains the benefits of a deceitful history lesson, and we lose our freedom of speech. This is a tax on our Constitutional freedoms.

Everyday we submit a little more to Sharia law when we allow Muslims to take time off to pray at work and school. Article 6 of our Constitution says that our Constitution is the law of the land, but we are submitting to the demands of Sharia law when we declare that the sports facilities must be divided in use so that Muslim women can obey Sharia laws about mixing sexes. Our sovereignty decreases and Sharia law gains. This is a tax against our laws.

So now in America, kafirs are poorer and Muslims are richer because of Islam.

SOURCE




Australia has just had another day of national celebration, but forget about a republic or new flag

Some realism from a rather disgruntled Leftist below. Australia is a monarchy, not a republic and its flag has the British flag quartered -- all of which is anathema to Leftist ideologues. I also had a few comments on the subject yesterday on Australian Politics -- JR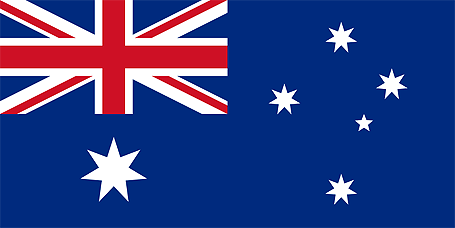 AUSTRALIA should become a republic. But it won't for a very long time, if ever. There's a better than even chance that the change won't come during the lifetime of any Australian alive today.

The political system, and Australians' deteriorating attitudes to politics and politicians, will see to that. The republican question is now what used to be called in the newspaper game a "hardy annual": a predictable, intrinsically inconsequential story that can be trotted out at the same time every year to little lasting effect.

This Australia Day weekend the hardy annual sprouted a little extra foliage with Ray Martin's revival of the suggestion that the nation should change its flag and ditch the Union Jack. That idea used to get around with the republican argument back in the 1990s, until republicans, excited by the prospect of a referendum aimed at ditching the monarchy, judged it to be too toxic and dumped it.

All these years later, the change-the-flag idea retains the same noxious qualities, unloved by politicians and the talkback radio crowd, and met with gold-plated indifference by the wider public. Republicans ignore these responses at their peril.

In a rational world, a nation such as Australia - incredibly fortunate and fabulously wealthy compared with most of the globe - should not be so resistant to changing its status and its flag. But it is. And that resistance will grow.

Australia is becoming an increasingly nationalistic and jingoistic country, a nation of flag-wavers, as evidenced by the motorists who affixed Chinese-made plastic flags on their cars and the young people - males mostly - who wandered the streets, and sports and entertainment venues, wearing outsize flags as capes in the past few days.

This is bad news for republicans because that nationalistic impulse and the growing adherence to the flag as a national symbol - and the aggression with which the flag is sometimes brandished - are affirmations of Australia as it is. Their statement is simple: the country is great, it does not need improvement, so tamper with it at your peril.

Flag-wavers do not question their country, they exalt it, and with every year their numbers grow, as do the nationalistic and patriotic atmospherics that accompany each successive Australia Day. As prime minister, John Howard used to take care at election times to declare Australia "the greatest country in the world". The line was always well received. One of his enduring legacies is the rise of an inherently more conservative attitude by greater numbers of Australians towards their country.

This makes it harder to sell the republican argument, which at its heart says something is wrong with Australia's national arrangements that must be fixed. There is no consensus within the society that this is the case.

It is probably the case that a majority of Australian voters favour the idea of a republican Australia, as the polls suggest. But the numbers are not overwhelming. And there is often a big gap between what people tell pollsters and what they do. They say they want governments to provide greater services but they bitch about every extra tax dollar, for example. And Australians have not liked voting "yes' at referendums since Federation.

The truth is that there is absolutely no urgency attached to the change and it's hard to see the circumstances in which there ever will be, unless Britain decides to declare war on Australia. Would it make us richer or make our streets safer? No.

The move to a republic would merely offer an improvement on an already functioning set of arrangements, a very hard sell in the heat of a hard-fought referendum campaign.

In any case, what sort of republic are we talking about? There is no single view: the republican position is in a pre-adolescent state. There are minimalists and there are direct-electionists, with few real signs of an accord.

Since the 1999 referendum, when the minimalist proposal attracted 45 per cent of the vote and failed to carry one state, the direct-electionists have argued that every non-monarchist is obliged to fall in behind the idea of an elected ceremonial head of state. Speaking for myself, they are dreaming. The last thing this country needs is more elections and more politics, which is what this model would bring, no matter what they say. Certainly some minimalist republicans will shift but I would never back it.

As for the political obstacles to a republic, they seem less surmountable by the day. Labor is uniformly republican but the Liberals will always be split on the republic, with the bulk of the party membership - understandably for a fundamentally conservative party - arguing vigorously for the status quo.

That alone would probably be enough to sink any referendum, especially in a wired world where email avalanches, viral campaigning and the hit-and-run style of the blogosphere get results. Witness Malcolm Turnbull's recent defenestration as leader. Anyway, we can have another talk about this. How about, say, late January next year?

SOURCE

*************************

Political correctness is most pervasive in universities and colleges but I rarely report the incidents concerned here as I have a separate blog for educational matters.

American "liberals" often deny being Leftists and say that they are very different from the Communist rulers of other countries. The only real difference, however, is how much power they have. In America, their power is limited by democracy. To see what they WOULD be like with more power, look at where they ARE already very powerful: in America's educational system -- particularly in the universities and colleges. They show there the same respect for free-speech and political diversity that Stalin did: None. So look to the colleges to see what the whole country would be like if "liberals" had their way. It would be a dictatorship.

For more postings from me, see TONGUE-TIED, GREENIE WATCH, EDUCATION WATCH INTERNATIONAL, FOOD & HEALTH SKEPTIC, GUN WATCH, SOCIALIZED MEDICINE, AUSTRALIAN POLITICS, DISSECTING LEFTISM, IMMIGRATION WATCH INTERNATIONAL and EYE ON BRITAIN. My Home Pages are here or here or here or Email me (John Ray) here. For readers in China or for times when blogger.com is playing up, there is a mirror of this site here.

***************************

26 January, 2010
The House of Lords is once again the last defender of freedom in Britain

Lords defeat for British government over forcing churches to hire homosexuals

Church leaders claimed a victory for religious freedom last night after defeating the Government's attempts to force them to hire homosexuals or transsexuals. The House of Lords voted down the plans after arguing that the move would go against the tenets of their faith.

The result is a humiliating blow for Harriet Harman's controversial Equality Bill, which is going through Parliament. It would have required churches and religious groups to take on candidates who do not fit in with their religious doctrine when recruiting key staff such as faith school headteachers or youth workers.

Organised religions have a special status that lets them turn down applicants whose lifestyles conflict with the churches' beliefs, even if they are otherwise well qualified for the job. Churches and mosques can reject candidates for jobs as ministers or priests if they are actively homosexual, if they have changed their sex or are women. It also extends to key staff who promote the religion, such as faith school heads.

A powerful coalition of bishops and Conservative peers last night voted to maintain the 'status quo' by 216 to 178.

Ministers insisted that the Equality Bill merely clarified existing laws, but a string of influential peers last night argued that churches could find themselves vulnerable to legal challenges in the future. The Archbishop of York, Dr John Sentamu, warned peers that forcing religious leaders to choose between the law and their beliefs was the 'road to ruin'. He said: 'You may feel that many churches and other religious organisations are wrong on matters of sexual ethics. 'But, if religious freedom means anything it must mean that those are matters for the churches and other religious organisations to determine for themselves in accordance with their own convictions. Where are the examples of actual abuses that have caused difficulties? 'Where are the court rulings that have shown that the law is defective? If it ain't broke, why fix it?'

Baroness O'Cathain, who tabled the successful amendment, said: ' Organisations should be free to choose their staff on whether they share those beliefs. 'How would a rape crisis centre operate if it was forced to employ male counsellors? This is the state trying to tell people who they can and can't employ.'

But Keith Porteous Wood, executive director of the National Secular Society, said: 'This amendment gives churches the absolute right to legally discriminate against gay administrative workers. 'We are very disappointed that the law has not been clarified. 'Religious agitation in the House of Lords has forced the Government into a humiliating defeat and on to a collision course with the European Commission.'

SOURCE




Politically correct McDonald's

Three recent headlines convinced me that the Happy Meal has been replaced with the Politically-Correct Meal at your neighborhood McDonald's.

Recently, I came across the story of Lauren McClucky, a big-hearted 19-year-old who lives in the Chicago area and has been using "McFest" as the name for her charitable concerts that raise $30,000 for Special Olympics® in 2007 and 2008. It was only when she decided to trademark the effort in 2009 that the Oak Brook, Ill.-based restaurant chain "lawyered up" against her. As a result, she's had to spend some $5,000 — about half of the proceeds from the 2009 concert — on legal fees.

"It has nothing to do with food, arches or their colors," she told one publication recently, and "our M's are pointy, not curved."

The plight of this do-good girl might not have been deemed blogworthy had it not been for some of the restaurant's other efforts which had recently shown up on my "radar" and found a place on what I call my "watch list" of future story topics.

A couple of weeks ago, I came across the restaurant chain's effort to cater to the African-American community via its 365Black® campaign which touts the message, "we believe that African-American culture and achievement should be celebrated 365 days a year — not just during Black History Month." In response, I say, what other cultures and achievements are you celebrating?

Today, I learned that the 31,000-restaurant chain had ticked off its Chinese customers while trying to not offend Muslims and ended up apologizing to them. Below is how it was explained in an article in Singapore's Straits Times newspaper:

McDonald's this month started selling cartoon character miniatures depicting the 12 animals of the Chinese zodiac calendar, but the pig was replaced by love god Cupid as McDonald's said it did not want to offend Muslims.

Can you see why I'm a little peeved? If Miss McClusky was a black Muslim from China, I seriously doubt that the restaurant chain would have released its hounds (a.k.a., "lawyers") to attack her and her charity over a petty trademark issue. Not in today's politically-correct environment!

SOURCE


Filip Dewinter and Vlaams Belang

Vlaams Belang is a Belgian political party that is critical of Islam. It is headed by Filip Dewinter

How many times have you heard that "Vlaams Belang is a fascist party"? How many times have you read that "Filip Dewinter is a neo-Nazi"? It's a persistent and pernicious meme. It has no basis either in history or current events, but it became the "dominant narrative" back when Vlaams Belang was still Vlaams Blok, and it is a lie that simply will not die.

Time for a reality check. Take a look at this photo one more time:




De Winter is the man on the ground

Tell me, who are the fascists in this picture? Who wears the jackboots? ...

Any association with Filip Dewinter is actually an honor, for the man is a hero. He belongs in the same class as Geert Wilders or Pia Kjærsgaard. To imply an equivalence with even Hillary Clinton is an insult to the man. There is nothing that Filip Dewinter has said that I would "deplore", and the fact that he keeps a Celtic Cross on his bookshelf bothers me not in the slightest.

If the world were a fair place, Vlaams Belang would be held in the same esteem as the Partij Voor de Vrijheid, and Filip Dewinter would be standing shoulder-to-shoulder with Geert Wilders. But, unlike the PVV, Vlaams Belang grew out of Vlaams Blok, which gives it a pedigree that can be traced far enough back that the Left can cry, "Ha! Gotcha, you Nazi!"

The equivalent in American terms would be the Democratic Party, which has its roots in Reconstruction and Jim Crow and racial segregation. The Democrats have a pedigree that can be traced far enough back — say, to 1960 — that we can cry, "Ha! Gotcha, you RACIST!"

However, I subscribe to the principle of "By their fruits ye shall know them." And Vlaams Belang is the only political party in Belgium that has strongly and officially and consistently supported the state of Israel.

Filip Dewinter was the only national Belgian political leader to speak out publicly in Parliament on behalf of Belgian Jews this time last year, when the Left marched with Hamas supporters on the streets of Antwerp chanting "Jews to the gas".

Vlaams Belang is the only political party in Belgium that takes a libertarian stance and supports a free market economy. To refer to them as "fascist" or "neo-Nazi" is not just inaccurate, it is a travesty of the truth.

The uncomfortable fact of the matter is that anti-Semitism is indeed alive and well in Belgium, but 99.5% of it is confined to the hallowed halls of the Socialist Left. To assert otherwise is to ignore the plain truth that can be easily discerned by reading the copious public record.

It's time to stop ducking for cover every time the topic of Vlaams Belang comes up. Just because thousands of others believe the same lie doesn't mean that we have to support their statements or give them cover when they promote falsehoods. It's better to be a lone dissenter speaking the truth than to join a crowd of people who are screaming lies.

More HERE





Italy: Appeal against crucifix ban 'ready'

Italy is preparing to appeal against a recent European court ban on crucifixes in schools, according to a top aide to prime minister Silvio Berlusconi. The crucifix ban has sparked a strong reaction in the overwhelmingly Catholic country.

"It is the right of parents to educate their children according to their personal convictions and in keeping with the religion of students," said Gianni Letta, late on Thursday. "We are confident that the Court of Human Rights will repair what we consider a big violation against culture, rights and religious sentiment," Letta added. He was speaking during a conference at the Italian embassy to the Holy See in Rome.

The European Court of Human Rights in November ruled in favour of an Italian mother who filed a complaint that the display of crucifixes in classrooms prevents her children from getting a secular education. The Strasbourg court found that: "The compulsory display of a symbol of a given confession in premises used by the public authorities... restricted the right of parents to educate their children in conformity with their convictions."

The Vatican called the ruling "wrong and myopic" while members of the conservative government said crucifixes are part of Italy's national identity. The head of the Conference of Italian bishops, Cardinal Angelo Bagnasco said the appeal is "an initiative to appreciate...because the sentence goes against the reality in Europe where history was born with the Gospel" .

A law requiring crucifixes to be hung in schools dates back to the 1920s in accordance with an agreement that Fascist dictator Benito Mussolini struck with the Vatican. Although a revised accord between the Vatican and the Italian government ruled that Catholicism was no longer the state religion in 1984, the crucifix law has never been repealed.

SOURCE

*************************

Political correctness is most pervasive in universities and colleges but I rarely report the incidents concerned here as I have a separate blog for educational matters.

American "liberals" often deny being Leftists and say that they are very different from the Communist rulers of other countries. The only real difference, however, is how much power they have. In America, their power is limited by democracy. To see what they WOULD be like with more power, look at where they ARE already very powerful: in America's educational system -- particularly in the universities and colleges. They show there the same respect for free-speech and political diversity that Stalin did: None. So look to the colleges to see what the whole country would be like if "liberals" had their way. It would be a dictatorship.

For more postings from me, see TONGUE-TIED, GREENIE WATCH, EDUCATION WATCH INTERNATIONAL, FOOD & HEALTH SKEPTIC, GUN WATCH, SOCIALIZED MEDICINE, AUSTRALIAN POLITICS, DISSECTING LEFTISM, IMMIGRATION WATCH INTERNATIONAL and EYE ON BRITAIN. My Home Pages are here or here or here or Email me (John Ray) here. For readers in China or for times when blogger.com is playing up, there is a mirror of this site here.

***************************

25 January, 2010
British police provoke violence at patriotic demonstration

They deliberately did the opposite of good police practice -- which is to keep rival groups as far apart as possible

Police will study CCTV footage today of violent scenes involving far-right protesters after clashes broke out at an anti-Islamic protest.

The violence flared after members of the English Defence League (EDL) descended on Stoke-on-Trent in Staffordshire for the latest in a series of demonstrations. Seventeen arrests were made at the rally on Saturday and six police officers were hurt.

Demonstrators battled with officers as they tried to push their way past cordons separating them from anti-fascist protesters. One member of the public was injured and five police vehicles were damaged.

Supporters congregated at the Reginald Mitchell pub before heading on to the streets. The protesters, many in balaclavas, carried placards that read "Patriotism is not racism" and "Terrorists off our streets". They sang Rule Britannia and the national anthem, waved St George flags and shouted chants abusing Muslims.

"Our officers will now be reviewing CCTV, video and other evidence," said Superintendent Dave Mellor.

A YouTube video of the rally showed EDL supporters breaking into a police van and stealing riot shields.

The EDL criticised police for positioning anti-fascist protesters opposite the main demonstration.



Ian Dalziel, 53, a joiner from Stoke, was not part of the march but showed his support for the EDL at the protest. "These demonstrations are helpful because at some stage the Government has got to turn around and listen," he said.

Staffordshire Police said that those arrested were aged between 17 and 49 and linked to the EDL protest. Five men, from Cheshire and Yorkshire, have been charged with racial and public order offences. Seven have been bailed pending further inquiries. Four men were in custody yesterday.

SOURCE



The Left Continues to Try to "Understand" History's Greatest Monsters

A special piece called The Revolutionary Holocaust: Live Free or Die airs tonight on Glenn Beck's program on Fox News, exploring the history of communism and totalitarianism as well as the modern Leftists who idolize those responsible.

Almost on cue, Leftist Hollywood filmmaker Oliver Stone has announced that he wishes to make a movie about Adolf Hitler and Joseph Stalin to... "put them in their proper context."

Hitler is an easy scapegoat throughout history and it's been used cheaply. He's the product of a series of actions. It's cause and effect... I've been able to walk in Stalin's shoes and Hitler's shoes to understand their point of view. We're going to educate our minds and liberalize them and broaden them.

Townhall's been on this beat for awhile, and you would do well to check out our Townhall Magazine feature piece exposing Che Guevara as the mass-murderer he is.

Ignorance, of course, accounts for much Che idolatry. But so does mendacity and wishful thinking, all of it boosted by reflexive anti-Americanism. The most popular version of the Che T-shirt, for instance, sports the slogan "fight oppression" under his famous countenance. This is the face of the second in command, chief executioner and chief KGB liaison for a regime that jailed political prisoners at a higher rate than Stalin's and executed more people in its first three years in power than Hitler's executed in its first six.


SOURCE



Fiorina Puts Gender Above Merit

by: Meredith Jessup

As a traditional conservative, I've never been a fan of affirmative action. Personally, I like to know that when I'm hired into a job, my recruitment was based on my merits and abilities as an individual, not solely because the company decided it needed more estrogen represented on the payroll.

I don't believe in meeting quotas when it comes to hiring minorities; I believe in choosing the most-qualified, most promising candidate. So when I hear supposed "conservative" Carly Fiorina, candidate for the U.S. Senate, say the following during a campaign stop recently, I got pretty ticked off:

In a room full of women, Fiorina stated that it's more important for half or more of the elected officials in government to be women than to elect the most qualified candidate. I would challenge Fiorina on this asinine point: If women need women to represent them, does this mean Fiorina is admitting she's incapable of representing the men of California?

I'm pretty disheartened to hear that a candidate running for office in a country founded on the worth of the individual would advocate this kind of ridiculous idea.

SOURCE




Netanyahu stakes claim to West Bank settlement

Israel's prime minister declared on Sunday that his country would retain parts of the West Bank forever - a statement sure to provoke Palestinians and complicate the year-old peace mission of a visiting U.S. envoy.

Prime Minister Benjamin Netanyahu laid claim to the disputed territory just hours after meeting with George Mitchell, the Obama administration's Middle East envoy. Mitchell has been shuttling between Israeli and Palestinian leaders since late last week in hopes of breaking a deadlock over Israeli settlement construction. "Our message is clear: We are planting here, we will stay here, we will build here, this place will be an inseparable part of the state of Israel for eternity," Netanyahu proclaimed at a tree-planting ceremony celebrating the Jewish arbor day at a settlement just south of Jerusalem.

Netanyahu's participation Sunday in tree-planting ceremonies in two West Bank settlements were an apparent attempt to soothe Jewish settlers who vehemently oppose his decision - taken under intense U.S. pressure - to slow West Bank construction. Both settlements lie within areas Israel wants to keep in any final agreement with the Palestinians.

On the eve of Mitchell's arrival last week, Netanyahu said Israel would want to retain a presence in the West Bank even if a peace deal is reached with the Palestinians in order to protect Israel's heartland from missile attacks by militants.

The Palestinians claim all of the West Bank and east Jerusalem, captured by Israel in the 1967 Middle East war, for a future independent state and say settlements undermine this goal. They have refused to resume peacemaking until all settlement construction stops, something Netanyahu has refused to do.

Following his meeting with Mitchell, Netanyahu told his Cabinet he had heard "a few interesting ideas" on renewing peace talks. The U.S. official later left Jerusalem for another meeting later in the day with Palestinian President Mahmoud Abbas in neighboring Jordan.

Abbas' aide Nabil Abu Rdeneh said Netanyahu's tree-planting Sunday undermined peace prospects. "This is an unacceptable act that destroys all the efforts being exerted by senator Mitchell in order to bring the parties back to the negotiating table," he said. Contacts with the Americans would continue, he said, but a return to negotiations with Israel appeared unlikely anytime soon.

In a meeting with Mitchell Friday, Abbas stood firm by his demand for a total settlement freeze. Netanyahu has imposed some restrictions on construction in the West Bank, but has not ended it. And he hasn't put any limits on building in east Jerusalem, home to sacred Jewish, Muslim and Christian sites and claimed by the Palestinians as their future capital.

Israel annexed east Jerusalem shortly after capturing it along with the West Bank from Jordan in 1967. Today, nearly 200,000 Israelis live in Jewish neighborhoods built in east Jerusalem. The international community does not recognize the annexation and views the neighborhoods to be settlements.

Last year, President Barack Obama took office with the ambitious aim of putting Mideast peacemaking on a fast track. Instead, the peace mission has stalled over Israel's settlements on occupied lands and the refusal by the Palestinians to return to peace talks. Obama acknowledged last week that he underestimated the domestic political forces at play in the region and overreached in expecting a quick breakthrough.

Netanyahu heads a coalition largely opposed to the sweeping territorial concessions that would be necessary to reach a peace deal with the Palestinians. He himself had long refused to endorse the concept of Palestinian statehood, doing so only in June under intense U.S. pressure. But he has given no indication about what concessions he's prepared to make.

The Palestinians fear that Washington's inability to get Israel to even temporarily freeze settlement construction forecasts doom for Israeli concessions on tougher issues like partitioning Jerusalem. Abbas is also worried his already battered standing among the Palestinian people would suffer further if he resumes talks without a settlement freeze. The Palestinian leader is locked in a fierce rivalry with Islamic Hamas militants who overran the Gaza Strip in 2007 and believe only violence, not negotiations, will pressure Israel to yield war-won land.

SOURCE

*************************

Political correctness is most pervasive in universities and colleges but I rarely report the incidents concerned here as I have a separate blog for educational matters.

American "liberals" often deny being Leftists and say that they are very different from the Communist rulers of other countries. The only real difference, however, is how much power they have. In America, their power is limited by democracy. To see what they WOULD be like with more power, look at where they ARE already very powerful: in America's educational system -- particularly in the universities and colleges. They show there the same respect for free-speech and political diversity that Stalin did: None. So look to the colleges to see what the whole country would be like if "liberals" had their way. It would be a dictatorship.

For more postings from me, see TONGUE-TIED, GREENIE WATCH, EDUCATION WATCH INTERNATIONAL, FOOD & HEALTH SKEPTIC, GUN WATCH, SOCIALIZED MEDICINE, AUSTRALIAN POLITICS, DISSECTING LEFTISM, IMMIGRATION WATCH INTERNATIONAL and EYE ON BRITAIN. My Home Pages are here or here or here or Email me (John Ray) here. For readers in China or for times when blogger.com is playing up, there is a mirror of this site here.

***************************

24 January, 2010
'The freedom to think for ourselves'

By Jeff Jacoby

THE SUPREME COURT'S RULING last week in Citizens United v. Federal Election Commission was a triumph for the First Amendment. In clear and cogent language, five justices swept away the caste system under which some groups of citizens have been free to engage in vigorous and unfettered political speech while other groups face criminal penalties for doing the same thing. Overturning two of its precedents and much of the 2002 McCain-Feingold act, the court called their sweeping restrictions on corporate spending during election campaigns by the name they merit: censorship. When the government dictates "where a person may get his or her information or what distrusted source he or she may not hear," Justice Anthony Kennedy wrote for the majority, "it uses censorship to control thought. This is unlawful. The First Amendment confirms the freedom to think for ourselves."

Not surprisingly, some of the formerly privileged groups are reacting angrily to the court's blow for free speech. The New York Times, for example, promptly excoriated what it termed a "disastrous" decision, declaring that it that will "thrust politics back to the robber-baron era of the 19th century" by freeing corporations to deploy "their vast treasuries to overwhelm elections and intimidate elected officials into doing their bidding."

In truth, the decision simply extends to all corporations the same First Amendment freedoms that media corporations -- such as The New York Times Co. -- take for granted. For-profit corporations that happen to be in the business of publishing or broadcasting are free to spend money supporting or opposing political candidates. Why shouldn't corporations in every other industry be equally free?

On the front page of Friday's Times, an article analyzing the impact of the court's decision was headlined, "Lobbies' New Power: Cross Us, And Our Cash Will Bury You." Sounds menacing. Yet newspapers, magazines, and TV networks deploy that power all the time, "burying" public officials (and countless other subjects) with hard-hitting journalism and commentary of every kind -- news stories, photographs, documentaries, exposés, endorsements. They may not always use their power wisely or fairly, but on the whole the marketplace of ideas is richer for their participation. If media corporations have a robust First Amendment right to be heard during political campaigns, every other kind of corporation does too.

Some of the attacks on the high court's ruling have been hysterical -- in both senses of the word. "SUPREME COURT UNDOES DEMOCRACY," wailed Public Citizen in bright-red, Armageddon-sized capital letters on its web site. Florida congressman Alan Grayson denounced Citizens United as "the worst Supreme Court decision since the Dred Scott case."

Such unhinged reactions to a ruling that extends free speech rights to all is a sad reminder of how far the left has moved from the First Amendment tradition of the 20th century's great liberals. Kennedy's opinion quotes from a 1957 dissent by three of those liberals -- Justices William O. Douglas and Hugo Black, and Chief Justice Earl Warren:

"Under our Constitution it is We The People who are sovereign," they avowed. "The people determine through their votes the destiny of the nation. It is therefore important -- vitally important -- that all channels of communication be open to them during every election, that no point of view be restrained or barred, and that the people have access to the views of every group in the community."

McCain-Feingold was an egregious affront to that principle of open communication. It made it a crime for any corporation -- big or little, for-profit or nonprofit -- to broadcast "electioneering communications" in the weeks leading up to an election, or to advocate the election or defeat of any candidate for federal office at any time. That meant, as the court pointed out, that under McCain-Feingold it would have constituted a felony for the Sierra Club to run an ad a month before Election Day exhorting viewers to disapprove of a congressman who favors logging in national forests. Or for the National Rifle Association to publish a book urging citizens to vote against an incumbent US senator because he endorsed a handgun ban. Or for the American Civil Liberties Union to put up a website telling the public to vote for a presidential candidate because he is a champion of civil liberties.

"These prohibitions are classic examples of censorship," wrote Justice Kennedy. Of course they are. Why did it take the court so long to say so? And why wasn't the opinion unanimous?

SOURCE



Ban on burqas receives strong public support in France

A report drawn up by French MPs will this week call for a ban on Afghan-style burqas and other garments that cover a woman's face. The proposal has strong public support. According to an opinion poll by Ipsos for the magazine Le Point, 57% of voters favour a ban while 37% are opposed.

The recommendations of a parliamentary commission, to be published on Tuesday, are expected to include a bar on wearing full veils on public transport and in schools, hospitals and public-sector offices including post offices. The commission is thought likely to call for a total ban after further consultation.

President Nicolas Sarkozy launched a debate on veils last June, telling a special sitting of both houses of parliament that they were "not welcome" in France. He said last week the full veil was "contrary to our values and to the ideals we have of women's dignity". He is reportedly reluctant to impose a total ban, saying he would prefer a national consensus on the issue. His centre-right party, the UMP, is divided.

Spearheading the call for a complete ban is Jean-François Copé, head of the UMP faction in the lower house, who claims to have the backing of 200 MPs. Supporters of a total ban, who include François Fillon, the prime minister, argue that it would protect public safety and women's rights. Copé has drafted a proposal stating that "nobody, in places open to the public or in the street, may wear an outfit or an accessory whose effect is to hide the face". A few exceptions would be made, he said, such as for carnivals. Copé suggested a fine of £750, but some conservative politicians have proposed that veiled women be denied child support payments and refused citizenship. France is home to about 5m Muslims.

André Gerin, the Communist MP who heads the commission, predicted the ban would be "absolute". He has denounced what he called "French-style Talibans". "The veil is only the visible part of the iceberg," he said.

Hassen Chalghoumi, a Tunisian-born imam in northern Paris, backed the proposed ban last week, saying full-face veils had no basis in Islam and "belong to a tiny minority tradition reflecting an ideology that scuttles the Muslim religion". "The burqa is a prison for women, a tool of sexist domination," he said.

Opponents of a ban argue it would stigmatise Muslims. "France would be the only country in the world that sends its policemen ... to stop in the street young women who are victims more than they are guilty," wrote Laurent Joffrin, editor of the left-wing newspaper Libération. Police officers in some areas with large Muslim communities have warned that stopping women wearing veils would provoke riots.

SOURCE




British judges see through parental alienation syndrome

Mothers often set their children against their estranged husbands but this time the judges were having none of that

A boy of 11 has been ordered to leave his mother and move more than 100 miles to live with the father he hates. Appeal Court judges accepted last week that the boy was thriving with his mother, enjoying a life full of activities. Yet they still ruled that he should live with his father, whom he has not seen for nearly four years.

Experts said the judgment reflected the emphasis the courts were now putting on the role of fathers and on the need for children to have contact with both parents. The boy's parents split up before he was born and the father has been striving to win access for years. He works in the City of London, lives in a £1million Stockbroker Belt house, has remarried and has two more children, who are educated privately. He said he would also send the boy to private school. The mother, a professional woman, had said she was happy for the boy to have contact with his father – when he was ready to do so.

But the Appeal Court upheld an earlier ruling at Coventry Crown Court, where Judge Clifford Bellamy said he was unconvinced that the mother really wanted contact to resume. The appeal judges called the boy's feelings of hate for his father 'irrational' and said he would suffer long-term emotional and behavioural problems if they were not reunited. Judge Bellamy said 'no stone had been left unturned' to re-establish contact between father and son, but even indirect attempts through gifts and Christmas cards had failed utterly.

Despite the father being 'devoted' to his son, the boy was stubbornly resistant to ever seeing his father again. The judge added that the mother's arrangements for the boy to have extra-curricular activities every day of the week left no space for his father, adding: 'All of this strongly suggests that, in truth, the mother has no real wish to see contact restart.' Judge Bellamy said she had 'significant influence and power' over the boy.

He added that the animosity felt by the boy would quickly disappear once he was living under his father's roof.

The boy's guardian, an expert appointed to provide an independent view of his best interests, told the court: 'I feel pretty ferocious in protecting him. Never have I come across such a strong sense of fighting for a child.' But the judge said she had become too emotionally involved in the case and lost her sense of objectivity.

At the appeal, Lord Justice Thorpe said it was the third time recently that the court had upheld properly reasoned decisions in favour of fathers. Miranda Fisher, of London solicitors Charles Russell, said later that the activities of groups such as Fathers 4 Justice had tipped the balance – and courts were taking a tougher line on parents who denied contact between their children and their ex-partners. She explained: 'Twenty or 30 years ago it was not the normal expectation that fathers should be involved in looking after the children. Now more mothers have full-time careers and fathers are increasingly wanting to share in caring.'

SOURCE



Australia: Bad behaviour by African "sportsmen"

They don't seem to get the idea of sport. So we have the inevitable attempt to play the race card, of course. If they had simply said that they were unfamiliar with local customs and then apologized for offending people they would no doubt have got a much better outcome. That is the sort of thing that Western whites are always expected to do when they offend some minority

A TEAM of African refugees has been blocked from playing after accusing basketball officials of racism. The Hoop Dreamz team has lodged a complaint with the Anti-Discrimination Commission Queensland, alleging victimisation by Brisbane Basketball and its parent organisation Basketball Queensland.

Mediation has begun but Basketball Queensland says the players will only be allowed to compete in the new season, beginning next month, if they split up and join different teams. Basketball Queensland says that it is necessary because referees have felt threatened by Hoop Dreamz players and spectators and the sporting body has a duty of care.

But team coach David Yohan claims they have been subjected to "institutionalised racism" and the move is a huge blow which has devastated the youngsters. "They can't believe what's happened," he said. "They thought Australia was a place of opportunity. If they could do something with their lives, this would be the place to do it."

Ethiopian-born Mr Yohan formed Hoop Dreamz, initially playing in a public park in Yeronga, to help keep fellow refugees off the streets and out of trouble. The 24-year-old's success has brought tributes and awards. In November he received a young leader medal in News Ltd's Pride of Australia awards and last Thursday, Brisbane Lord Mayor Campbell Newman presented him with a Young Citizen of the Year Award. Hoop Dreamz entered two teams in the Brisbane Basketball tournament last season and, in a dream debut, both made their grand finals last September, the under-18s taking the title.

But their joy quickly soured. Complaints about on-court behaviour during the under-20 grand final resulted in three Hoop Dreamz players being suspended. But Basketball Queensland then went further and commissioned an independent report by lawyer Simon Harrison into allegations by officials about the behaviour of some of the team's supporters. Mr Harrison said that, during the final moments of the final, with Hoop Dreamz likely to lose, a minority of supporters "became agitated and that agitation spilled over into what has to be regarded as inappropriate and, in some circumstances, aggressive behaviours".

The report says that Brisbane Basketball general manager Tracey Wroe, who was officiating at the game, feared for her safety after being surrounded by a group of 30 to 40 supporters after rebuking them for bursting balloons and that she was later assaulted by two girls who threw coins, which hit her in the face. A number of supporters and independent witnesses made statements denying there was threatening behaviour and alleging racist comments by officials. Mr Harrison said he found no evidence of "racist behaviour or attitude".

Officials rang police, reporting a brawl involving 50-plus people outside the stadium after the game but a police report says the group was moved on without incident. Mr Harrison recommended that Basketball Queensland's code of conduct be read to the Hoop Dreamz team before their next game.

SOURCE

*************************

Political correctness is most pervasive in universities and colleges but I rarely report the incidents concerned here as I have a separate blog for educational matters.

American "liberals" often deny being Leftists and say that they are very different from the Communist rulers of other countries. The only real difference, however, is how much power they have. In America, their power is limited by democracy. To see what they WOULD be like with more power, look at where they ARE already very powerful: in America's educational system -- particularly in the universities and colleges. They show there the same respect for free-speech and political diversity that Stalin did: None. So look to the colleges to see what the whole country would be like if "liberals" had their way. It would be a dictatorship.

For more postings from me, see TONGUE-TIED, GREENIE WATCH, EDUCATION WATCH INTERNATIONAL, FOOD & HEALTH SKEPTIC, GUN WATCH, SOCIALIZED MEDICINE, AUSTRALIAN POLITICS, DISSECTING LEFTISM, IMMIGRATION WATCH INTERNATIONAL and EYE ON BRITAIN. My Home Pages are here or here or here or Email me (John Ray) here. For readers in China or for times when blogger.com is playing up, there is a mirror of this site here.

***************************

23 January, 2010
SCOTUS Ruling Clears Way for Corporate, Union Campaign Contributions

A victory for free speech -- to the fury of the Left. The Left grumble about "corporate" funding for political advertising but they are the ones who get most corporate support so the grumbles just show their kneejerk hatred of freedom

In a dramatic upheaval that sharply divided the U.S. Supreme Court, a 5-4 majority ruled yesterday that under the First Amendment Congress may not bar corporations and unions from using their own money to make independent expenditures to support or oppose political candidates. The Court in Citizens United v. Federal Election Commission, 08-205, ruled that the ban on direct corporate expenditures before elections, with criminal penalties, is a powerful chill on legitimate political speech.

"Its purpose and effect are to silence entities whose voices the government deems to be suspect," Justice Anthony Kennedy wrote for the majority. "If the First Amendment has any force, it prohibits Congress from fining or jailing citizens, or associations of citizens, for simply engaging in political speech."

By a separate 8-1 vote, however, the Court upheld disclosure requirements imposed on corporations to give the public information about the sources of the spending.

The ruling drew charges of judicial activism for overturning two major high court precedents on campaign reform: Austin v. Michigan Chamber of Commerce, 494 U. S. 652 (1990), and a section of McConnell v. Federal Election Commission, 540 U. S. 93 (2003), which had upheld the corporate ban contained in the McCain-Feingold campaign finance law of 2002. The ruling is a substantial blow to that law. Senate Minority Leader Mitch McConnell, R-Ky., who launched the legal challenge to McCain-Feingold in 2002, was in the Court chamber when the ruling was announced.

Critics of the decision immediately predicted it would alter elections this year and beyond by unleashing a new flood of corporate and union money into a system already awash with special-interest funds. "We are moving to an age where we won't have the senator from Arkansas or the congressman from North Carolina, but the senator from Wal-Mart and the congressman from Bank of America," said Melanie Sloan, executive director of Citizens for Responsibility and Ethics in Washington, D.C.

President Barack Obama attacked the ruling, asserting in a statement that "the Supreme Court has given a green light to a new stampede of special interest money in our politics. It is a major victory for big oil, Wall Street banks, health insurance companies and the other powerful interests that marshal their power every day in Washington to drown out the voices of everyday Americans." Mr. Obama pledged to work with Congress to come up with a legislative response, though he did not detail what the response might be.

Supporters of the decision applauded the Court for embracing core First Amendment protections for political speech when it matters most—before elections. "The Court has finally struck down blatant censorship that masquerades as campaign finance reform," said Steve Simpson of the libertarian Institute for Justice....

Citizens United first challenged the ban in 2008 out of concern that its documentary "Hillary: The Movie" criticizing then-presidential candidate Hillary Clinton would be viewed as a campaign communication that violated the law because of its corporate funding.

Yesterday's ruling, announced at a special sitting of the Court after months of now-apparent internal debate and delay, was sharply criticized by four dissenting justices from the Court's liberal wing, led by Justice John Paul Stevens....

Professor Nathaniel Persily of Columbia Law School noted that since Chief Justice John Roberts Jr. and Justice Samuel Alito Jr. joined the Court it has consistently narrowed or struck down campaign regulations. The newest member, Justice Sonia Sotomayor, joined Justice Stevens' dissent, along with Justices Ruth Bader Ginsburg and Stephen Breyer.

More here



Britain's lazy political police again

Police under fire over ignored murder call

BRITISH police faced criticism for failing to respond to an emergency call made by a woman who was subsequently stabbed to death in front of her young daughter, Sky News has reported. Rabina Bibi, 35, called the police at 7.36 pm (local time) on September 3, 2008, to report that her ex-partner, Zakarya Rezaie, was banging on the door of her home in Coventry, England.

Five minutes later, she called to say he had left and she no longer required police assistance. The court was told that in fact Rezaie was already in the house then and had forced her to call police and say he had gone.

Less than 30 minutes after that, the emergency services received a call from Bibi's terrified seven-year-old daughter, Ayesha. A jury heard that Ayesha asked for the police and said, "He's my mummy's friend and he's trying to kill her with a knife ... She's bleeding everywhere."

Police officers then went to the house and found Bibi with multiple stab wounds. Despite calling for an ambulance, she died at the scene.

The UK's Independent Police Complaints Commission (IPCC) said the West Midlands Police "failed" Bibi by not sending out an officer when she made the first call. Police should have arrived within half an hour. IPCC commissioner Len Jackson, said: "She was entitled to a police response within 30 minutes based on the information she provided, and it failed to happen. "It will never be known whether she would still be alive today had police officers been dispatched to her in accordance with force policy."

The IPCC said Bibi's second call was treated correctly in not cancelling a police response to what was logged as a domestic incident, despite the caller's request. "The grading of Ms Bibi's first 999 (911) call as an 'early response incident,' classified as there being genuine concern for a person's safety, was appropriate on the information she provided," the commission said. "It meant that police officers should have attended her within 30 minutes. However, no such police resource was deployed to the first call logged."

The IPCC investigation was unable to establish with certainty whether the cause was due to "an IT failure or human error." West Midlands Police said it agreed to review its IT systems and staff training to avoid a repeat of the failings. Rezaie, 29, was last year sentenced to life imprisonment for the murder.

SOURCE

But they swung into action over 3 dead goldfish!

And bungled that, too, of course

As any rookie detective knows, if you're going to get a result you need a watertight case. The Norwich goldfish killings looked straightforward enough: Three dead, the stench of bleach and an obvious prime suspect. It should have been open and shut - but sadly it wasn't. When the case reached court, an exasperated magistrate was alerted to a glaring omission in the prosecution's evidence and threw the matter out.

It seemed the long arm of the law hadn't extended to testing the fish tank water for bleach. Police had decided not to because the analysis would have cost too much.

Last night as all concerned were counting the cost of the case - likely to be thousands of pounds - a legal source said: 'It begs the question why on earth it got to court in the first place if the evidence was not sorted out.'

Chantelle Amies, 19, had been accused of poisoning the pet fish, which belonged to a neighbour's four-year- old son, by pouring bleach into their water following a dispute. The shocked teenager, who denied killing the £7 pets last September, was arrested and charged with criminal damage. Susanna Chowdhury, prosecuting, said Miss Amies's fingerprints had been found on a bottle of bleach in the house and on the fish tank. The prosecution had three witnesses saying they had smelled bleach in the fish tank. But the court was told that although the fish water had been taken by police they had not sent it away for testing.

It is believed the decision was taken after the Crown Prosecution Service suggested the evidence of witnesses who smelt bleach was strong enough to secure a conviction. But Philip Farr, defending, said they could not prove there had been bleach in the tank or whether the fish had been killed by bleach. As a result, chairman of the bench, Mary-Anne Massey, decided there was no case to answer.

The average magistrates' trial is estimated to cost at least £2,000. But this was the third time the case had been listed in court requiring parties to be present, meaning the final bill could be much higher.

Matthew Elliott, of the TaxPayers' Alliance, criticised the CPS for bringing the matter to court. He said: 'Regardless of the type of offence being alleged, it is wasteful and unjust to bring a case all the way to court without sufficient evidence. Given that there are plenty of stronger cases that never get fully pursued, the CPS need to work harder at securing good value.'

The CPS refused to say how much the saga had cost. A spokesman said: 'We obviously felt we had enough evidence for a conviction and that it was in the public interest to bring the case to court.'

SOURCE






Equal evil, unequal outrage

By Jonah Goldberg

Communism is, to be fair, a dirty word. But not that dirty. You can wear a Mao hat to your local organic coffee shop. You can hang a campy poster of Lenin in your dorm room right next to the Bob Marley cheesecloth. A hemp-fabric Che Guevara t-shirt? Man, you're cool.

In other words, it's taboo, but fashionably taboo. No politician with ambitions for a career outside of the fever swamps of college town gasbaggery would ever cop to the C-word. But few politicians – Democratic politicians at least -- would pay a price later in life for dabbling in "radical politics" in their youth. Meanwhile, if you complain about some kid wearing Karl Marx on his t-shirt you're just letting the world know how un-hip and hung-up you are.

You can't say the same thing about fascism or, more specifically, Nazism (there's a difference between the two, but there's no point in getting into that here). A Hammer and Sickle tattoo is edgy, trendy and clever. A Swatiska tattoo is disgusting and evil.

Now, let me be clear: That is exactly how it should be. I do not object to the strictness of the taboo against Nazism and its icons. My complaint is over the failure of society to treat Communism even a fraction as harshly.

Communists, marching under the banner of "socialism" killed more people than the Nazis did by a wide margin. They imprisoned more, enslaved more, oppressed more, by any metric. Conservative estimates put the death toll at nearly 100 million. The Chinese alone killed some 65 million of their own citizens. And, of course, this leaves out the fact that the Nazis considered themselves "socialists" as well.

This raises a vital point. We are taught that Nazism was evil – and it was! – but that Communism was merely "misguided." "The Communists' hearts were in the right place, they just went too far," seems to be prevailing attitude of so many intellectuals and journalists. To hate Communism or to even have an "inordinate fear" of Communism – to borrow a phrase from Jimmy Carter – is a sign you're a paranoid kook. To hate Nazism is a sign of enlightenment, even when you imagine it to be in all sorts of places it isn't (like, say, the Republican Party).

One reason for this double-standard is that we've also been taught that Communism and Nazism were opposites. Since Nazism was evil, it's opposite can't be. But this is nonsense on stilts. Communism and Nazism were kindred phenomena, two closely related movements vying to win the battle for dominance of the 20th century. The Harvard intellectual historian said it well, Bolshevism and fascism aren't opposites, they're both heresies of socialism.

Nazi ranks swelled with former German Red shirts. The Communist battalions had loads of converted Brown Shirts. There were self-described "national Bolshevik" working for Hitler and their were self-described "Red fascists" working for Stalin. The Communists in the Reichstag voted in lockstep with the Nazis on the grounds that a Nazi takeover would be a short pit-stop on the way to Communist rule. They're slogan: "First Brown, then Red."

But wasn't Nazism nationalist and Communism internationalist? Yes, that was the main difference between the two brands of socialism, but that once serious distinction quickly became a marketing slogan, and soon not even that. Stalin embraced "socialism in one country" and fought the "great patriotic war for Mother Russia." Mao embraced socialism with "Chinese characteristics." Pol Pot was a nationalist and socialist. So is Kim Jong Il. There has never been a real "internationalist" socialist regime. They're all nationalist-socialist regimes, just like the German National Socialists – aka the Nazis.

It's true that the Nazis were anti-Semites and racists to a much greater degree than the Soviets (which is not the same as saying the Soviets weren't anti-Semites and racists). But why should that exonerate the Soviets from killing at least 20 million of their own people?

To get a sense of how deep the double standard goes, consider the fact that according to the UN and international law, Communists never commit genocide.

The United Nations defines genocide as the "intent to destroy, in whole or in part, a national, ethnical, racial or religious group." Left out of this definition are "modern" political labels for people: the poor, the religious, the middle class, etc.

The oversight was deliberate. The word "genocide" was coined by a Polish Jew, Raphael Lemkin, who was responding to Winston Churchill's 1941 lament that "we are in the presence of a crime without a name." Lemkin, a champion of human rights who lost 49 relatives in the Holocaust, gave it a name a few years later: "Genocide."

But to get the UN to recognize genocide as a specific crime, he made compromises. Pressured by the Soviets, Lemkin agreed that "political" groups shouldn't be included in the UN's 1948 resolution on genocide. Hence when the Soviets killed millions of Ukranians in the name "modernization" and "collectivization" it wasn't "genocide." After all, Stalin insisted he didn't want those farmers dead because they were Ukranians he wanted those Ukranians dead because they were farmers.

Under the more narrow official definition, it's genocide to try to wipe out Roma (formerly known as Gypsies), but it's not necessarily genocide to liquidate, say, people without permanent addresses. You can't slaughter "Catholics," but you can wipe out "religious people" and dodge the genocide charge. Even today, the Russians and Chinese block any attempt to fiddle with the definition of genocide.

I passionately believe we should continue to condemn Nazism for the titanic evil that it was. I can even understand and agree with the feeling that for hard-to-define reasons, Nazism ranks as the greatest moral horror of the 20th century. But surely it's fair to say that Communism comes close. And surely decent people should be able to muster some disgust and outrage for both without being mocked, particularly by some kid who looks like he's auditioning for the role of Shaggy in a live-action Scooby-Doo remake and can't even explain why it's clever he's wearing Mao's mug on his t-shirt.

SOURCE




Australian Leftist feels uncomfortable with Australian patriotism

He is quite horrified that we celebrate our national day (Jan 26th) with some enthusiasm. See below. He wants us to make the day "silly". The old leftist propaganda about internationalism and multiculturalism is beginning to wear off. Australia has got a lot to celebrate but a miserable Leftist sees only faults. How odd that the whine appears on the site of Australia's "national" broadcaster

Long before it came to symbolise some sort of football, meat pies, kangaroos and Sam Kekovich view of aggressively asserted Australianism, January 26 traditionally marked nothing more than the sunny end of the silly season: that moment when working Australia shook the sand out of its togs and dragged its bronzed and rested form back to work. After Australia Day, the Year Proper could begin.

That was a concept of the national day we could all agree with, a simple, innocuous, seasonal marker. It would be impossible this time next week, for example, for the Victorian premier to announce that he has just appointed a Minister for The Respect Agenda. If he does it this week we know he's just being silly. If he did it next week we'd seriously have to fear for his sanity. But between silly seasons, some time back, something happened to Australia Day.

It was at about the same time that inane and tuneless chants of "Aussie, Aussie, Aussie" began to ring beerily from the sporting terraces; about the same time that the Australian flag began to take on a subtly shifting significance beyond a merely formal drape of bright bunting. About the same time that Anzac Day, once a quietly reverential and nostalgic gathering of old soldiers, was appropriated to the greater cause of Nation Building and Aussie Pride. About the time people started tattooing the Southern Cross on their shoulder blades, chests and ankles.

Every year of late we've had a similar discussion round Australia Day, wondering whether it was an occasion that was truly inclusive. It is, obviously, a particularly sensitive spot on the calendar for indigenous Australians. It marks -- and I offer this information for the young people reading who have been betrayed by an education system that long ago consigned even the rudiments of history to, ah, history - Australia Day marks the moment the first governor of NSW pulled up in a jolly boat somewhere near the end of the third runway at Sydney airport, raised a flag and began the random discharge of firearms. Sheep, binge drinking and urban sprawl would follow.

Black Australians trace a certain amount of dispossession and misery to this moment, and that is where the "is this a day for all Australians?" conversation has traditionally settled. That point still holds, of course, Australia Day for Aboriginal Australians is a day of invasion, the beginning of a slow, cruel conquest.

These days though, Australia Day is leaving a lot of the rest of us, black white and brindle, behind as well. For most of my life expressions of national pride were seen as gauche and unfortunate embarrassments. We used to look at the rampant flag waving of Americans and raise a sardonic eyebrow. We'd happily admit to our Australianism but in a quietly understated way.

That's no longer the fashion for many in our community, no longer the fashion in particular among that vocal, demanding common denominator who seem to be the trend setting cohort in our culture, the populist mass whose fickle political preferences and aggressive self assertion make them the target market in much of the national discussion.

It has to be said that they are leaving a lot of us cold, and behind. The politicians pander, through self interest, to the flag wavers and star tattooers leaving a big chunk of the rest of us to wonder what happened to this place that it is suddenly so sure of itself, suddenly so chest thrusting, flag draped and proud.

For a lot of Australians the country's meek sense of quiet confidence has long been its greatest charm. For a lot of us national pride is the most empty sort of boast. A lot of us resent the subtle pressure to join the collective heave of Aussie, Aussie, Aussie. A lot of us would like to see Australia Day slip back into something quieter and gently daggy. Stop taking it seriously. Make it silly again.

SOURCE

*************************

Political correctness is most pervasive in universities and colleges but I rarely report the incidents concerned here as I have a separate blog for educational matters.

American "liberals" often deny being Leftists and say that they are very different from the Communist rulers of other countries. The only real difference, however, is how much power they have. In America, their power is limited by democracy. To see what they WOULD be like with more power, look at where they ARE already very powerful: in America's educational system -- particularly in the universities and colleges. They show there the same respect for free-speech and political diversity that Stalin did: None. So look to the colleges to see what the whole country would be like if "liberals" had their way. It would be a dictatorship.

For more postings from me, see TONGUE-TIED, GREENIE WATCH, EDUCATION WATCH INTERNATIONAL, FOOD & HEALTH SKEPTIC, GUN WATCH, SOCIALIZED MEDICINE, AUSTRALIAN POLITICS, DISSECTING LEFTISM, IMMIGRATION WATCH INTERNATIONAL and EYE ON BRITAIN. My Home Pages are here or here or here or Email me (John Ray) here. For readers in China or for times when blogger.com is playing up, there is a mirror of this site here.

***************************

22 January, 2010
Black Conservatives Condemn Grayson Remarks Comparing Protection of Free Speech to Racist Dred Scott Decision

Amazing. Support for free speech = support for slavery??? It takes a Leftist ....

Members of the Project 21 black leadership group are condemning remarks today by Rep. Alan Grayson (D-FL) comparing today's Supreme Court decision in Citizens United v. Federal Election Commission to the Dred Scott case.

The decision in Citizens United eases certain restrictions on the free speech of businesses, associations, organized labor and certain advocacy groups with regard to their participation in political campaigns. In response, Grayson said: "This is the worst Supreme Court decision since the Dred Scott case."

In the 1857 Dred Scott decision, the Supreme Court ruled that black Americans who were either slaves or the descendants of slaves could not be, and never had been, U.S. citizens. The decision, formally known as Scott v. Sandford, also invalidated the 1820 Missouri Compromise, which prohibited slavery in portions of U.S. territories in the west.

Project 21 members said:

Bishop Council Nedd II: "In Dred Scott, the Court equated people with property. The Court's decision today was about giving people a voice. There is no correlation between the two. Congressman Grayson needs to apologize. His flippant and unenlightened statement offends me personally, and it disrespects generations of black people who suffered from slavery." (Council Nedd II is the bishop of the Chesapeake and the Northeast for the Episcopal Missionary Church.)

Horace Cooper: "Where has Representative Alan Grayson been? He compares today's landmark decision - in which free speech trumps FEC restrictions - to the awful ruling that black people are nothing more than property. He's off base yet again. It's more than a little ironic that Democrats praised Dred Scott when it was handed down over a hundred years ago, yet now stand opposed to fundamental freedoms such as free speech today." (Horace Cooper is a former visiting assistant professor at the George Mason University School of Law.)

Ellis Washington: "As a black man, I am outraged that Representative Grayson would equate the bondage of slavery with today's Court ruling extending freedom of speech to businesses and corporations in the political process, and having the courage to bring modern jurisprudence in line with the guarantees of the Constitution. In other words, the Court held that money equals speech and radio shows, media entities and corporations equal people. The First Amendment guarantees freedom of speech for everyone!" (Ellis Washington is a former editor of the Michigan Law Review.)

In his majority opinion, Justice Anthony Kennedy wrote: "Our nation's speech dynamic is changing, and informative voices should not have to circumvent onerous restrictions to exercise their First Amendment rights. The censorship we now confront is vast in its reach."

SOURCE




Dutch politician in court over anti-Islam speech

Dutch far-right lawmaker Geert Wilders on Wednesday appeared in an Amsterdam court for the first time in connection with charges of inciting racial hatred against Muslims.

Wilders, who has compared the Koran to Hitler's Mein Kampf, "has always made his statements in his capacity as a public representative," his lawyer Bram Moszkowicz argued at the start of the hearing, held amid heavy security.

The 46-year-old MP, creator of the controversial anti-Islam film Fitna, was greeted outside the Amsterdam district court by about 200 supporters, some of whom came from Belgium and Germany to attend the proceedings. Wednesday's hearing was to work out the modalities for Wilders' trial, for which no date has been set and which he claims is a "political process."

Moszkowicz argued that this court had no jurisdiction to hear the case, arguing the Supreme Court was the competent authority for allegations involving misconduct by an MP. But prosecutor Birgit van Roessel said that "expressing his opinion in the media or through other channels is not part of an MP's duties." Lawmakers only enjoy immunity for their utterances when these are made in the confines of parliament.

Wilders faces five charges of religious insult and anti-Muslim incitement after a court last week dismissed his final challenge against the pending prosecution. He stands accused of insulting Muslims by describing Islam as a fascist religion and calling for the banning of the Koran. He is also charged with inciting hatred and discrimination for stating that Moroccan youths were violent, calling for Dutch borders to be closed to all "non-western immigrants", and advocating an end to what he terms "the Islamic invasion."

Wilders faces up to one year in jail if convicted.

His 17-minute film, Fitna, was called "offensively anti-Islamic" by UN Secretary-General Ban Ki-moon after its screening in the Netherlands in 2008 prompted protests in much of the Muslim world.

The prosecution service had initially declined to charge Wilders, dismissing dozens of complaints from around the country in the context of freedom of speech. But an appeals court last January ordered prosecutors to put the MP on trial, saying politicians should not be permitted to make "statements which create hate and grief."

Wilders' Party for Freedom has nine seats out of 150 in the Dutch parliament.

The politician, under 24-hour surveillance following death threats, said on his website that he has done nothing wrong. "I am convinced that this trial can only result in my acquittal." The prosecuting authority, meanwhile, said it had not yet decided on its end strategy. Not having wanted to prosecute Wilders in the first place, "it is possible that we may ask for an acquittal at the end of the trial," spokesman Otto van der Bijl told AFP outside the court.

SOURCE



The British Labour Party has been dreaming up 33 new crimes a month

Labour has created 4,300 new crimes since taking power - including a ban on swimming in the wreck of the Titanic and on the sale of game birds shot on a Sunday. Gordon Brown has been the worst offender in this unprecedented 'legislative splurge', with his Government creating new offences at the rate of 33 a month. Under Tony Blair, Labour invented 27 new ways of criminalising the public every month.

The 'crimes' range from swimming in the hull of the Titanic without the permission of a Cabinet Minister to 'disturbing a pack of eggs' when instructed not to by an authorised officer. In total, between 1997 and 2009, 4,289 new criminal offences were created - approximately one for every day ministers have been in office. It is twice the rate at which new crimes were created under the last Tory administration.

They include offences - such as carrying out a nuclear explosion - which could easily be covered by existing laws. Others are simply bewildering, such as the ban on the sale of game birds shot on a Sunday-or Christmas Day. This stems from the fact it is illegal, for ancient religious reasons, to shoot the birds on a Sunday - so the Government felt the need to also make it illegal to sell birds shot on a Sunday, to reinforce the point.

Liberal Democrat home office spokesman Chris Huhne, who uncovered the figures, will attack the Government's law-making frenzy in a speech tonight. He will say: 'Over the past 12 years, this Labour Government has been suffering from the most acute and prolonged bout of legislative diarrhoea. 'We have had 69 Home Affairs Bills in 12 years, an average of almost six per year. This is a staggering-volume to have added to the statute books in such a short time, and this is just the two departments of the Home Office and the Justice Department. 'The "bill teams" in departments are possibly among the most productive parts of the public sector. Unfortunately, the product is in too many cases virtually worthless.'

Many of the new laws are backed by powers to enter people's home without a warrant to check they are not being breached.

Mr Huhne wrote to Justice Secretary Jack Straw urging him to repeal some of the laws. But, in reference to the crime of 'disturbing a pack of eggs', Mr Straw said: 'Egg marketing inspectors must be able to ensure that eggs suspected of being marketed in contravention of EU regulations are not tampered with.' He added: 'I am sorry that you regard these offences as unnecessary. In their different ways they are important pieces of legislation.'

SOURCE




British swimming pool users banned from showering naked 'in case children are offended'

Swimmers have been banned from showering naked at their local pool - in case they offend children. Bathers have been told to keep their swimming costumes on while using the showers following complaints from local schools that pupils were offended by 'open nudity' and needed 'a certain amount of privacy.'

Swimmers who regularly use the Torridge Pool in Northam, Devon, described the rule as 'health and safety gone mad.' Local councillor Hugh Bone said the decision was 'ridiculous' and vowed to fight the ban by continuining to showering in the nude. Grandfather-of-four Hugh said: 'This surely is ridiculous. People should not believe that we are all perverts. 'Boys and men as well as girls and women have always changed in front of each other and this is part of the growing up experience.'

One mother-of-two added: 'We all want our children to be safe but this a step too far. I don't think we should teach them that nudity is something to be ashamed of. 'We are all born naked and have our imperfections. This strikes me as health and safety gone mad.'

The lido is used by 13 primary and junior schools in the area who have exclusive use of the pool at certain times of the week. But members of the public can still use the changing rooms at the same time as the pupils, either from a previous swimming session or after the gym.

But some of the schools say they want Parkwood Leisure, which runs the facility, to allow them exclusive use of the changing rooms. Torridge Pool's general manager Bob Demott said asking members to wear a swimsuit during school visiting times was a reasonable compromise. He said there had never been any incidents at the leisure centre and the measure was a safeguard for both the children and adults.

Mr Demott said: 'We do have a private room in both the male and female changing rooms that the public can request the key for should they wish to shower naked when the pupils are there.'

Local councillor Gaye Tabor added: 'Children need to learn to swim for their own safety, they also have a right to a certain amount of privacy.'

SOURCE

*************************

Political correctness is most pervasive in universities and colleges but I rarely report the incidents concerned here as I have a separate blog for educational matters.

American "liberals" often deny being Leftists and say that they are very different from the Communist rulers of other countries. The only real difference, however, is how much power they have. In America, their power is limited by democracy. To see what they WOULD be like with more power, look at where they ARE already very powerful: in America's educational system -- particularly in the universities and colleges. They show there the same respect for free-speech and political diversity that Stalin did: None. So look to the colleges to see what the whole country would be like if "liberals" had their way. It would be a dictatorship.

For more postings from me, see TONGUE-TIED, GREENIE WATCH, EDUCATION WATCH INTERNATIONAL, FOOD & HEALTH SKEPTIC, GUN WATCH, SOCIALIZED MEDICINE, AUSTRALIAN POLITICS, DISSECTING LEFTISM, IMMIGRATION WATCH INTERNATIONAL and EYE ON BRITAIN. My Home Pages are here or here or here or Email me (John Ray) here. For readers in China or for times when blogger.com is playing up, there is a mirror of this site here.

***************************

21 January, 2010
British judge frees man jailed for attacking knife-wielding burglar

Britain's top judge sent out a powerful message yesterday that a householder has a right to defend his family. The Lord Chief Justice freed a father jailed for attacking an armed burglar, saying the case demanded mercy in the face of a national outcry. Millionaire businessman Munir Hussain went home from prison after Lord Judge ruled at the Appeal Court that he had lashed out because the robber's gang had threatened to kill his wife and children.

His two-and-a-half-year term was changed to a suspended sentence while his brother Tokeer, who was also involved in the incident, had his 39-month sentence reduced to two years meaning he could be released within months.

Lord Judge said his decision came because of the exceptional nature of the case and the public outrage it has provoked. 'There are some situations which guidelines cannot and do not cover. This is one of them and today the sentence of the court must address and balance the ancient principles of justice and mercy. In this case the call for a merciful sentence is intense.'

Lord Judge insisted that his ruling did not represent a green light for homeowners to mete out vigilante justice against burglars. But his judgment will be seen as bolstering the right of householders to protect their home and family against attack.

Mr Hussain, 53, was jailed last month for attacking a knife-wielding burglar who held his family hostage in their own home and threatened to slit their throats. His case provoked nationwide fury when he and his brother were jailed for injuring career criminal Walid Salem, while the convicted burglar was allowed to walk free.

Following the Appeal Court decision, his son Awais, 22, and his brother Qadeer collected him from HMP Bullingdon, a Category C prison in Oxfordshire, and he returned home to High Wycombe, Buckinghamshire, for an emotional reunion with his wife and family. Looking shaken and drained, Mr Hussain hugged relatives and thanked the nation for the support he and his brother had received. He said: 'First of all thank you to the country for supporting us while we were away. I am very happy but obviously my brother is still there.'

The court heard that his ordeal had left Mr Hussain, who runs a soundproofing company, is a race relations campaigner and chairman of the Asian Business Council, suffering from flashbacks, panic attacks and post-traumatic stress.

Awais said: 'We have been through hell. Your life doesn't go back to normal - you can't even imagine what your life used to be like. I don't think my family will ever fully recover, although it is a big relief that we will now have my Dad back. We respect the law and always will. But in this case we didn't feel it had done us justice.'

The case has reignited public debate over the rights of householders to protect themselves from attack. The Home Secretary has pledged to review the law and the Conservatives have made a manifesto commitment that 'have-a-go heroes' should be protected from prosecution.

Britain's top policeman yesterday said home owners who injured others while defending themselves, their families or their homes should not be prosecuted. Metropolitan Police Commissioner Sir Paul Stephenson said: 'I have got worried on occasions that we have got the advice slightly wrong.'

The family's ordeal began on September 3, 2008 when Mr Hussain, Awais and his other son Samad, then 15, were ambushed by a masked robbers at the family home. The gang, who wore balaclavas and carried 12-inch knives, had disabled security lights at the house and hid in bushes until the Muslim family returned from Ramadan prayers at their mosque. The knifemen forced their way into the house and ordered Mr Hussain, his wife Shaheen, 47, and their sons and 18-year-old daughter Arooj to lie on the floor with their hands behind their backs. Screaming that they were going to kill them, the gang ordered the sobbing and terrified family to crawl from room to room.

Mr Hussain managed to break free and chased one of the burglars, career criminal Walid Salem, into a neighbour's garden. Salem, 57, was attacked by a group of Asian men who beat him with a cricket bat and a metal pole, leaving him with a fractured skull and brain damage.

Mr Hussain and his brother Tokeer, who lives nearby, denied they were involved in that group attack, but admitted they had fought with Salem, who has more than 50 previous convictions.

Lord Judge, who sat with two other Appeal Court judges, refused to overturn the brothers' convictions for causing grievous bodily harm with intent. He said they had used an unlawful level of violence and were not acting in self defence because the burglars had left Mr Hussain's home and the family were no longer in danger. He said no court would condone 'mob violence', adding: 'This is not and should not be seen as a case about the level of violence which a householder may lawfully and justifiably use on a burglar.'

But he ruled that Mr Hussain had been 'provoked beyond endurance' because he had feared the men were going to rape his wife and daughter and kill the entire family. 'The plain, simple reality is that Munir Hussain was acting under the continuing influence of extreme provocation,' Lord Judge said. 'His involvement in this serious violence can only be understood as a response to the dreadful and terrifying ordeal and emotional anguish he had undergone.

'His relief that he and his family were safe and his fury at what had happened combined to make a decent and peaceful man act entirely out of character, in hot blood.'

Ruling that Tokeer Hussain should remain in jail, the court said his case was different because it was his brother's home and family which had been threatened by the armed robbers, and not his.

However Lord Judge praised both men, saying they had 'impeccable positive good character', and described Munir Hussain as 'a hard-working, peaceful, dedicated family man'. He added: 'It is rare to see men of the quality of these two appellants in court for offences of serious violence.'

Mr Hussain's brother Qadeer, 45, said their 80-year-old father Zaman Ali had suffered two heart attacks since the break-in. He added: 'We all ate together as a family that night at 9pm. Two hours later our lives changed completely. 'That's very difficult to come to terms with. It's been our first experience in the legal arena. The most we had ever had before, within the whole family, was a parking ticket.

'For a time I was afraid this was going to destroy our father's faith in the British justice system. He came here in the 1950s because he believed Britain was the right place to raise a family.'

The armed thug's ex-wife and his son said it was 'ridiculous' that Munir and Tokeer Hussain had been jailed for assaulting Salem, while he was allowed to walk free. The burglar has 54 previous convictions but was given a two-year supervision order after doctors said he was too brain damaged to enter a plea to charges of false imprisonment. Prosecutors have called for him to undergo another medical assessment and warned he could still stand trial for false imprisonment, which carries a maximum life sentence.

His first wife, who asked not be named, said: 'Walid has always been a thief, and a leopard never changes his spots. He was always in and out of jail for stealing and even stole from shops that he worked in. He was also violent and once he punched me unconscious in front of my son. 'He's got what's coming to him because he is an evil, evil man.'

Egyptian-born Salem, 57, has a shameful list of more than 50 convictions stretching back to 1980. Despite crimes including possessing a firearm, 22 fraud offences and 27 of theft, the longest prison sentence he received was 42 months. He posed as an upstanding member of the community, even helping to organise a Neighbourhood Watch group near his home in Borehamwood, Hertfordshire.

He married for the first time in 1976, after a whirlwind romance, and they had a son, Marc. But after years of abuse and Walid being in and out of prison, he left his wife for another woman, whom he married in 1983. They have since had twins.

Mr Hussain's family said he had been contacted in prison by a woman who claimed Salem and his gang had burgled her home and kept her family hostage. She said the Crown Prosecution Service had dropped the case, which happened before the Hussain family were targeted. A CPS spokesman said there was no record of any such case. Mr Hussain's son Awais said he was 'disgusted' that Salem had been free to target the family, despite his history of convictions.

SOURCE



The false rape accusations just keep coming in Britain

An innocent man who was arrested after a woman he had never met made a false rape allegation spoke of his continuing ordeal after she was jailed yesterday. Rosanne England, 21, tore her underwear, scratched her own face and then told police she had been attacked by a stranger who knocked on her door.

Retired engineer Derek Cummings matched the description of her 'attacker' and had no alibi because he had been walking his dog in woods alone at the time England said she was raped in May last year. He was arrested and detained for 28 hours before being released on bail. After 24 days England finally admitted the allegation was untrue and Mr Cummings, 59, was exonerated.

However after England was jailed for 18 months yesterday, Mr Cummings said he still had trouble from people around his home in Fawley, Hampshire, who wrongly believe 'there is no smoke without fire'. He said he could not go into certain pubs. 'My family has been through hell,' he said. 'I have two teenage daughters who were doing their A-levels at the time. I do not want to see a 21-year-old woman jailed but she knew I had been arrested and I was totally innocent. I have mixed feelings about her.

'I do not blame the police - they had to do a job. They were heavy-handed with me initially but they realised I was innocent and I knew DNA tests would clear me.'

Mr Cummings's estranged wife Cheryl, 41, described the family's ordeal as 'a nightmare'. Mrs Cummings, an office cleaner who separated from her husband before the rape claim, said: 'Derek has been through hell and it's likely to haunt him for ever. It's ruined his life and he's changed because it's affected him so much. 'But it's still hard for us because mud sticks and we've both had to put up with comments and so have our children.'

Winchester Crown Court heard that 73 staff were involved in the investigation and the costs of forensic work and overtime alone totalled £14,000. England, a former care worker who suffered from mental health problems, admitted perverting the course of justice at an earlier hearing and the court was told she was remorseful for the trouble she had caused. Sentencing England, of Holbury, near Southampton, Judge Keith Cutler said: 'You made a convincing complaint and as a result an innocent man was arrested, a man of good character, a family man.'

SOURCE


Runaway girl, 17, who converted from Islam to Christianity will be allowed to live away from Muslim parents

A runaway teenage girl who converted from Islam to Christianity has reached a court settlement that allows her to live away from her Muslim parents. Rifqa Bary, 17, will stay in a foster home under state custody in Columbus, America, until she turns 18 in August.

Bary's attorney read a statement in Franklin County Juvenile Court, saying that the girl and her parents love and respect each other and will try to resolve their differences through counselling.

Bary ran away in July, saying she feared her father Mohamed would harm or kill her for leaving Islam. She fled to the Florida home of married pastors Blake and Beverly Lorenz, whom she had contacted on Facebook. After staying with them for two weeks, she was eventually moved into foster care.

Court proceedings dragged on throughout last year. Her father has always denied wanting to harm her, and a law enforcement investigation found no credible threats to the girl. Her parents Mohamed and Aysha Bary were in court to hear today's ruling. Rifqa also attended, wearing a wooden cross and a rhinestone crucifix necklace.

The girl's family is originally from Sri Lanka and emigrated in 2000 to seek medical help for Rifqa, who had lost sight in her right eye when she fell and struck a toy airplane on a couch at home. They say they have never threatened to harm her.

SOURCE


The Nag Hammadi massacre and the Collective Character of the dhimma

Brutal Muslim oppression of Christians still ongoing

The recent shooting of Copts as they filed out from Church on January 6th in Nag Hammadi was allegedly triggered by accusations that a Coptic youth had violated a Muslim girl. What is striking about the circumstances of this attack and the allegation associated with it, is the mismatch between the collective character and the individual nature of the alleged transgression. An individual is said to have crossed the line, but the whole community was attacked.

The line alleged to have been crossed in this case is of the many boundary markers which constitute an age-old institution in Sharia law, the dhimma pact: Christian males are not supposed to have any relations - let alone criminal ones - with Muslim women.

The concept of collective guilt, and retribution upon a whole community for the sins of the individual is also one of the principles of the dhimma. This is explained in my book The Third Choice: Islam, dhimmitude and freedom. Here is an extract from the book (pp.160-162):

"Such events need to be understood in the context of the communal or collective nature of the dhimma pact. As it was the whole community which made the pact, it is the whole community which must pay the price if the pact is broken. Even a breach by a single individual dhimmi could result in jihad being enacted against the whole community. Muslim jurists have made this principle explicit, for example, the Yemeni jurist al-Murtada wrote that 'The agreement will be cancelled if all or some of them break it ...' and the Moroccan al-Maghili taught 'The fact that one individual (or one group) among them has broken the statute is enough to invalidate it for all of them.'

As a result dhimmis have always lived in a state of perpetual concern for the potential impact of their personal actions on their whole community. Individuals would be very reluctant to take any prominent position in the society. Historical accounts tell of how well-off dhimmi families could allow their children to go about in rags, and wealthy merchants would do service sweeping the streets, to avoid attracting hostility from Muslim neighbors.

It must be emphasized that there need not be actual dhimmi laws in place for reprisals to be enacted which accord with the pattern of the dhimma pact. The dhimma is not merely a legal contract: it is a religious institution which informs and influences the culture and behavior of whole societies, whether the political authorities uphold the dhimma or not. This was repeatedly demonstrated throughout the Muslim world after the Ottomans officially revoked the dhimma, and the principle continues to be shown today in the enforcement of many dhimma conditions against non-Muslims in Islamic nations.

The sense that individual 'transgressions' of non-Muslims legitimates a communal reprisal remains an enduring issue in Muslim communities. In September of 2005, a reprisal was directed against the Christian Palestinian village community of Taiba on the basis of the actions of an individual man who had a romance with a Muslim woman. A report entitled 'Muslims ransack Christian village', published in the Jerusalem Post of September 5, 2005 described the events:

"Efforts were under way on Sunday to calm the situation in this Christian village east of Ramallah after an attack by hundreds of Muslim men from nearby villages left many houses and vehicles torched. The incident began on Saturday night and lasted until early Sunday, when Palestinian Authority security forces interfered to disperse the attackers. Residents said several houses were looted and many families were forced to flee to Ramallah and other Christian villages, although no one was injured.

... 'More than 500 Muslim men, chanting Allahu akbar [Allah is greater], attacked us at night', said a Taiba resident. 'They poured kerosene on many buildings and set them on fire. Many of the attackers broke into houses and stole furniture, jewelry and electrical appliances.' ... 'It was like a war, they arrived in groups, and many of them were holding clubs', said another resident."

Several aspects of this attack points to its character as a jihad reprisal under dhimma conditions:

- the impression that the attack was 'like a war': it was in fact a manifestation of jihad;

- the traditional war cry Allahu Akbar 'Allah is greater', uttered by the attackers, showed that they regarded their deeds as having a religious motivation;

- the looting of non-Muslim homes; and

- the communal character of the reprisals, for the transgression of an individual."

SOURCE

*************************

Political correctness is most pervasive in universities and colleges but I rarely report the incidents concerned here as I have a separate blog for educational matters.

American "liberals" often deny being Leftists and say that they are very different from the Communist rulers of other countries. The only real difference, however, is how much power they have. In America, their power is limited by democracy. To see what they WOULD be like with more power, look at where they ARE already very powerful: in America's educational system -- particularly in the universities and colleges. They show there the same respect for free-speech and political diversity that Stalin did: None. So look to the colleges to see what the whole country would be like if "liberals" had their way. It would be a dictatorship.

For more postings from me, see TONGUE-TIED, GREENIE WATCH, EDUCATION WATCH INTERNATIONAL, FOOD & HEALTH SKEPTIC, GUN WATCH, SOCIALIZED MEDICINE, AUSTRALIAN POLITICS, DISSECTING LEFTISM, IMMIGRATION WATCH INTERNATIONAL and EYE ON BRITAIN. My Home Pages are here or here or here or Email me (John Ray) here. For readers in China or for times when blogger.com is playing up, there is a mirror of this site here.

***************************

20 January, 2010
Church sermons still valued in Britain

Sermons, history shows, can be among the most revolutionary forms of human speech. From John Calvin to Billy Graham, preaching has had the power to topple princes, to set nation against nation, to inspire campaigners to change the world and impel people to begin life anew. In many churches this most vibrant of moments has withered to little more than 20 minutes of tired droning that serves only to pad out the gap between hymns and lunch.

Yet some ember still seems to burn in Britain's 3.6 million regular churchgoers, for almost all of them feel a sense of expectation for the Sunday sermon, according to researchers at Durham University. Fully 96.6 per cent of those surveyed "look forward" to the sermon, with 60 per cent saying it gave them a sense of God's love. At a time when churches are agonising about how to move to a "digital" from an "analog" age, the results suggest that there is life in the old forms yet.

The College of Preachers of Durham University admits that the results are "counter-intuitive" — particularly in an age where "sermonising" is seen as a deadly sin. The college plans to carry out a larger study to discover why people like sermons so much. The most recent survey, carried out by Durham's Codec research centre to mark the 50th anniversary of the College of Preachers, offers preliminary suggestions.

Evangelical Christians looked forward most to sermons — hardly surprising in a movement begun by the preaching of John Wesley and spread to a new world by the urgent sermons of the American Great Awakening.

Roman Catholics were most keen on sermons that educated rather than challenged them. Baptists wanted sermons to convert them, Anglicans wanted to be entertained and members of the new, independent evangelical churches wanted to be challenged and encouraged. Baptists and Catholics were also more enthusiastic about the Bible being mentioned in sermons than were Anglicans and Methodists.

The ideal length of a sermon also seems to divide the denominations. While many Anglicans wanted less than ten minutes — although up to 20 minutes was fine if there was no "waffle" — some Baptists wanted to sit through at least an hour and a quarter. Catholics, by contrast, wanted their homilies to be completed within ten minutes.

The results of the survey of 300 worshippers came as a surprise to church leaders. In spite of frequent exhortations from commentators for the Churches to "get with it" and embrace modern communications technology, many clergy do not use Facebook or Twitter and some even spurn the mobile phone. They prefer old-fashioned methods of communicating with parishioners, face to face on pastoral visits or preaching to them from their pulpits.

Most sermons are still structured along the lines laid down centuries ago by preaching pioneers such as John Donne and Wesley. The best are inspirational invocations on how to live a better life in the grace of God; the worst, soporific ramblings that remind the congregation merely of how uncomfortable the pews are.

Dr Rowan Williams, who as Archbishop of Canterbury is patron of the College of Preachers, is among the church leaders who have signed the college's jubilee pledge. This commits them to "forward-looking preaching, engaging faithfully with the Bible, directly with the congregation and prophetically with the world, to proclaim Jesus as Lord".

In their report the Durham researchers admit to puzzlement that so many people looked forward to the sermons, and confess that more work was needed to find out why. The report questions whether people look forward to the sermon so much for the content, the engagement, the entertainment, the theology or simply that it gives them time to switch off.

The Rev Katie Bruce, Fellow of St John's Durham and director of preaching at Codec, said: "The results were not what we expected. Part of me wonders whether it was just that hope springs eternal."In 2001 the Rev Chris Sterry, vicar of Whalley in Lancashire, set a new record for for sermon length when he spoke for 28 hours and 45 minutes.

SOURCE



Muslim question persists in Army shooting

The obvious must be denied as long as possible where protected classes such as Muslims, blacks and homosexuals are concerned

Fear of offending Muslims or being insensitive to religion was likely a key factor to why Army supervisors missed signs that the suspect in the deadly Fort Hood shooting rampage was a Muslim extremist, according to national security experts. Senior Pentagon officials last week sought to play down or sidestep questions about why Army supervisors and FBI counterterrorism officials missed warning signs or failed to take action against Army Maj. Nidal Hasan before the Nov. 5 attack, which killed 13 people — all but one them soldiers.

Rep. Ike Skelton, Missouri Democrat and chairman of the House Armed Services Committee, said in a C-SPAN interview Sunday that committee hearings set for Wednesday will examine the two "disconnects" related to Army personnel reports: that Maj. Hasan was promoted despite signs that he had become radicalized, and that intelligence reports indicating the major had terrorism links apparently were ignored.

Patrick S. Poole, a counterterrorism consultant to government and law enforcement, said the Pentagon report did not address the problem of political correctness in the military "that allowed for Maj. Hasan's continued rise despite his poor performance." Mr. Poole said an "atmosphere of intimidation" exists in the military regarding Islamist threats that "prevented any substantive complaints to [Maj. Hasan's] increasingly extremist statements." "Everyone along the way was content to give him a pass," Mr. Poole said.

Former Army Secretary Togo D. West Jr., who co-led a Pentagon review of the shooting, dismissed concerns that Maj. Hasan's religion was a factor in performance reviews during his career as an Army medical counselor. When asked whether the immediate problem at Fort Hood, Texas, was Islamist radicalization, Mr. West declined to single out Islamists. "Our concern is not with the religion," he told reporters at the Pentagon. "It is with the potential effect on our soldiers' ability to do their job." Mr. West said "radicalization of any sort" is the issue and that "our concern is with actions and effects, not necessarily with motivations."

Adm. Vernon E. Clark, a former chief of naval operations and the investigation's other co-leader, declined to answer when asked whether political correctness led to the Army security failures. He suggested that the matter is addressed in a secret annex to the report that he and Mr. West helped produce. A Pentagon spokesman declined to comment on whether political correctness contributed to the security lapse.

More HERE


Newest attack on Christianity: Just shut up!

Noise ordinances used against churches. I think the article below is a bit one-sided. I have no doubt that some churches ARE unfairly targeted but a lot of the churches concerned are black ones and black worship can indeed be very noisy and could well be perceived as disturbing the peace. I doubt that anyone has tried to shut down a Church of England or Episcopalian Evensong service

A Christian legal organization in the United Kingdom is reporting a skirmish victory in the latest war against Christians and their churches – the demand that they essentially be silent in their worship.

Cases have cropped up in recent months both in the U.K. as well as the United States in which governmental bodies have demanded that Christian groups essentially be silent – so that no one can hear their worship.

The Christian Legal Centre in the U.K. is reporting a victory in a battle, although the war remains. The group said this week there has been a "last-minute out of court settlement" that will allow a 600-member church in London to continue its worship. The Lambeth Council previously had issued a noise abatement notice to the All Nations Centre in Kennington which prevented the church from using any amplification for its worship music and its pastor's preaching.

No allowance was made for any of the seniors in the congregation, some of whom have hearing difficulties, officials said.

The noise abatement order was issued last fall without warning or discussion, shortly after the church, which has been in the same location for more than 45 years, began to publicize its services in its own neighborhood. Onn Sein Kon, case manager at the Christian Legal Centre, said the organization has noticed an increasing number of attacks on churches because someone can hear the worship. "Regrettably, our case load is increasing with councils issuing noise abatement notices as a means of curtailing or closing churches in London," Kon said. "Success in this case sends out a clear message that this method will not work. These churches are vibrant and growing and play a critical part in their communities." "What is really going on here is action by secularists to try and restrict Christian freedom and expression in this country. We will do all we can at the Christian Legal Centre to oppose such discrimination," Kon said.

Andrea Williams, the director of the legal organization, said the real motivation behind such attacks is "hostility to the Christian message." "The law is being used as a pretext to harass and silence Christian viewpoints not approved by the state," Williams said. "All Nations Church is simply trying to make Christianity relevant to 21st century Britain and it will be a great loss if the church, which is a great benefit to the community, has to curtail its activities and outreach programs." "The complaint has nothing to do with the noise and everything to do with our faith," said the senior pastor, Abraham Sackey.

The church, with the help of the Christian Legal Centre, fought the order then said the damage already was done, even though the council suddenly withdrew the order. "The church believes that the council's withdrawal is an attempt to conceal what happened and which has been ongoing for some time, not only in Lambeth but nationally. The leaders of the church maintained from the very outset that the notice had nothing to do with noise," Sackey said.

The legal organization said another church, Immanuel House of Worship in London, also has been "silenced" by the government because the sound of its worship drew a complaint from a single Muslim neighbor. That's despite the fact the neighbor is living in what used to be a church house adjacent to the church itself. The church in Walthamstow was targeted by a noise abatement order even though local government officials had tested – and approved – its sound mitigation plan.

Ade Ajike, a church trustee, reported that after a visit from a government environmental health officer, the officer warned, "the church had to keep the noise down so as not to offend the Muslims living in the area." "He told us 'this is a Muslim borough, you have to tread carefully,'" Ajike reported about the 2009 dispute. The church has since reduced its Sunday worship from four hours to two hours and 30 minutes, of which music is played for only about 45 minutes. Midweek services were changed so that no music was used, and Sunday evening services were reduced to one a month. The church further eliminated the use of percussion from its worship.

"Despite all our action, the occupant, who actually lives in what was the former manse to the church, would stand at the church's main entrance door and shout his complaints and demand our pastor come out to speak to him during his sermon," Ajike said. That church's case continues on appeal.

Williams said, "The charge of nuisance in law must involve proving there is a substantial interference with comfort. Surely, any reasonable person would think that singing for 40 minutes or so once or twice a week would not cross this threshold. Worship in a church is to be expected. "The environmental health officers do not seem to have taken this fact into account. This is a vibrant Afro-Caribbean community of Christian believers whose worship of God is fundamental to the expression of their faith," Williams said.

A battle over a church's "noise" also developed just months ago in Phoenix, where three worship centers now have brought legal action against the city after one pastor was convicted of violating an ordinance. WND reported at the time the lawsuit filed by the Alliance Defense Fund on behalf of St. Mark Roman Catholic Parish, First Christian Church and Christ the King Liturgical Charismatic Church.

The dispute focuses on the city ordinance that even city officials have conceded is vague, according to the lawsuit. Nevertheless, on the strength of neighbors' complaints and the existing statute, one pastor already has been convicted and sentenced for violating the city ordinance with church bells. The complaint alleges others now also are threatened.

"Churches shouldn't be punished for exercising their faith publicly," said ADF Senior Legal Counsel Erik Stanley. "The law is unconstitutionally vague and has been abused to silence a form of worship that has peacefully sounded through the streets of our nation since its founding. "No one should be sentenced to jail and probation for doing what churches have traditionally done throughout history, especially when the sound of the church's bells does not exceed the noise level that the law allows for ice cream trucks," he said.

The complaint notes that city officials wrote into the noise ordinance an exemption allowing ice cream trucks to play loud music but refused to include a similar exemption for churches.

Bishop Rick Painter of Christ the King Church was convicted and sentenced to three years probation and a 10-day suspended jail sentence for allowing his church's electronic chimes to be heard. They now are restricted to Sundays and certain other specific occasions.

The Alliance Defense Fund earlier had battled in San Francisco over orders there that a team of Christians turn down their volume. The issue was the message from Christian evangelists who were preaching along the streets and in the parks of the city. They were cited for their noise even though authorities refused to address officials with another group that was using an 80-watt amplifier only 15 feet away from the Christians.

SOURCE



Australia: Victoria police knew about racist crimes against Indians 'two years ago'

They will never say, however, what the race of the attackers usually is. Around 2007, however, there were a few admissions that Africans were the principal source of the problem

VICTORIA'S top cop has admitted police realised two years ago there was a problem involving crime against Indians. Indians are over-represented in robbery statistics and there is a racist element to some attacks, Police Commissioner Simon Overland said. "There is no question, regardless of the motives, Indian students have to a degree been targeted in robberies and that is not okay," he told ABC radio.

"We recognised this problem a long time before it hit the public. "We have known for two years that there has been this issue and we have been working away, at a number of levels around engaging with students, trying to make them understand the risks and how they keep themselves safe." [How about arresting some of the offenders instead?]

Mr Overland said police had detailed data on attacks involving Indians and said that while Indians were over-represented when it came to robberies, the same could not be said for assaults. About 50 per cent of assaults on Indians occurred in their workplace, mostly involving taxi drivers and convenience store clerks, he said.

Mr Overland said some of the attacks were racist. "I have said from day one undoubtedly some of these attacks have a racist motive or there is racist elements to these attacks," he said. "Regardless of who they are, what they are, what colour they are, what occupation they are, my job is to make the state as safe as I can for everyone."

The comments come after a number of attacks on Indians, including the stabbing murder of student Nitin Garg in Melbourne earlier this month. In the latest incident, an Indian taxi driver was bashed in Reservoir, north Melbourne, on Saturday.

SOURCE

*************************

Political correctness is most pervasive in universities and colleges but I rarely report the incidents concerned here as I have a separate blog for educational matters.

American "liberals" often deny being Leftists and say that they are very different from the Communist rulers of other countries. The only real difference, however, is how much power they have. In America, their power is limited by democracy. To see what they WOULD be like with more power, look at where they ARE already very powerful: in America's educational system -- particularly in the universities and colleges. They show there the same respect for free-speech and political diversity that Stalin did: None. So look to the colleges to see what the whole country would be like if "liberals" had their way. It would be a dictatorship.

For more postings from me, see TONGUE-TIED, GREENIE WATCH, EDUCATION WATCH INTERNATIONAL, FOOD & HEALTH SKEPTIC, GUN WATCH, SOCIALIZED MEDICINE, AUSTRALIAN POLITICS, DISSECTING LEFTISM, IMMIGRATION WATCH INTERNATIONAL and EYE ON BRITAIN. My Home Pages are here or here or here or Email me (John Ray) here. For readers in China or for times when blogger.com is playing up, there is a mirror of this site here.

***************************

19 January, 2010
A cosy liberal myth exploded by the horrors of Port au Prince

We can't get enough of middle-aged white men traipsing around the globe in khakis, hamming it up for the camera about how un-British it all is, how quaint, how picturesque. Tourists might seem open-minded, eager to find out about other cultures, but mostly we just pack our prejudices along with our anti-bac dry wash.

Take Kevin McCloud, who usually stands looking disapproving as an overachieving couple airlift a £30,000 Bulthaup kitchen into their carefully refurbished former industrial space. Last week on Channel 4 he was slumming it in Dharavi, Mumbai's largest slum, home to more than one million people.

All very worthy, you might think, except that, like Prince Charles, who famously said that the lives of people in slums were somehow 'richer' than the lives of those who live in the West, McCloud believes that slums have their plus points and could teach us a thing or two. Tiptoeing around excrement, he espoused about 'communal space', 'flexible space' and how 'happy' everyone is. Town planners in the West could, clearly, learn something.

Yes, there are some good things to be said about the Mumbai slum. Three or four generations live together, which means old people are never put in a home and forcibly given gastric tubes, and single women don't die alone, only to be eaten by alsatians. There is little crime. There are no fat people. Everything is recycled. I've always marvelled that the people who live in these places, especially children on their way to school, emerge looking spotless, while we in the West emerge from our high-tech homes looking like, well, homeless people.

McCloud is seduced by the beauty of the people who live in the slum - an observation as patronising as the cover image of a news magazine I was working on at the time of the Sudan famine in the Eighties. The cover featured a very beautiful (huge eyes, emaciated body) young Sudanese woman, with the cover line 'Next year's model'. As long as people look photogenic in a National Geographic sort of way, then they must be OK, really.

The downsides of living in a slum outweigh the positives, surely? The average lifespan is short - just 36 years in some African slums. Medieval diseases proliferate, spiced up with modern toxic slurries. Women do most of the work while the men sit around chatting. Drug use and alcoholism are high, especially among children. No, there is no crime, but isn't it a crime to be denied an education (very few can afford to go to school) or a bed? And this whole happy families thing is a colonialist myth.

In Ethiopia, I visited Birke, a 31-year-old woman whose husband had run off with someone else, leaving her to raise three daughters. They slept on a mud floor and she lived in fear of the local men getting drunk and taking advantage of her daughters. She told me how she could barely get up off the floor each day.

'But you can see the stars, look at all these huge cheap pots, and there is no rat race!' may have been my first reaction, but the grinding monotony juxtaposed with knife-edge precariousness soon hit me. Isn't the 'happy with their lot' stance a bit, well, Victorian? Does McCloud not realise that Indian people are immensely hospitable, and would not moan to a stranger?

In a rural village in Uttaranchal, in northern India, I met a family with three daughters and one son. They seemed very happy at first, and each night they would sing to me. They cooked at a wood fire on the floor, conjuring up fantastic vegan curries from few ingredients.

Poverty in rural India is even more picturesque and colourful than its urban cousin, but when you really talk to the girls, in private, they tell you they want 'to live near a hospital', 'stay in school', 'not have the life my mum has' and 'to marry for love'.

In a Bangladeshi slum, I met a beautiful young girl whose home had just been washed away by a flood. I asked what she wanted to be when she grew up and she shot back in perfect English: 'I want to be a doctor. Fat chance.'

Back in Dharavi, in a tiny house where 21 people live together, Kevin McCloud kept frightening Monica, an articulate, English-speaking teenager, by talking about how she is living in a tinderbox. 'But how would you get out? It could all go whoosh!'

And there he hit the crux of the matter. Have a look at the images coming out of Haiti and suddenly that liberal, they-are-smiling-at-me-so-it-must-all-be-OK stance is dead in the stagnant water.

SOURCE




Freedom must apply to all faiths and to no faith

The Christian's right to wear a cross must be defended as fiercely as any other religious liberty, says the director of "Britain's ACLU"

Today Liberty returns to court. After the victory last week of personal privacy over blanket stop-and- search powers in the Court of Human Rights, we go to the Court of Appeal to protect freedom of thought, conscience and religion from unjustified intrusion and prejudice.

You may remember the story of Nadia Eweida, the British Airways check-in worker who was banned from wearing a small cross on a chain. This modest manifestation of her faith was as important to her as a turban or hijab to other workers. Yet the airline accommodated these other items without, perhaps, embracing the underlying values that would have protected Ms Eweida and anyone else from the blundering assertion that "rules is rules is rules".

After a public outcry that included secular, religious and political voices from across the spectrum, the airline modified its uniform policy. But not before Ms Eweida had been off work for months without pay, and crucially, without accepting the ethical and legal principle that would protect her and others of all faiths and none in the future. Worse still, BA instructed an international law firm strenuously to resist her claim of religious discrimination.

What followed was an extremely disappointing employment appeal tribunal that found no discrimination, because "Christians generally" do not consider wearing a cross as a religious "requirement". This fundamentally misunderstands the idea of individual rights and freedoms, which do not depend on how many people agree with your conscience or speech. It also opens up secular courts to lengthy arguments as to what is a theological necessity. Making windows into men's souls is as pointlessly complex as it is dangerous.

Predictably, this case and others like it, have provided fuel for the fire of those wanting to portray tolerance and the laws of non-discrimination as inherently anti-Christian, or as skewed in favour of some communities and not others. Public confidence as well as individual justice demands that liberal values be applied with an even hand.

It seems to me that any society has three choices in dealing with this small question of religion.

The first is to elevate an approved faith to the point of dominant status over all other belief systems. It is formally woven into the legal, political and social system, every sphere of public life and as much of private life as possible. An extreme example might be Afghanistan under the Taleban; a more moderate one, Britain at earlier and less enlightened times in its history.

The second option is, in many ways, equal and opposite. It is based on the view that faith is all dangerous, divisive mumbo-jumbo. No good can come of it so, if it cannot be eradicated altogether, it must be chased from the public sphere, confined to a place of worship or the home, upstairs under the bed with the pornography. An extreme example would be Stalin's Russia; a more moderate one, the French Republic.

You will have guessed that I favour a third approach that is based on human rights and resonates well with a society such as Britain's. Here the struggle for religious freedom has been strongly connected with the struggle for democracy itself.

I believe that human beings are creatures of both faith and logic, emotion and reason and it is as well that the law reflects this. It may be true that religion has caused much war and prejudice but it has also inspired much art, music and compassion. And it is also true that scientists and engineers have produced some of the greatest advances in human history, but also some of the stuff of nightmares.

If we really believe in freedom of thought, conscience and religion, this must include the right to the faith or belief of one's choice, the right to no faith and to be a heretic. Proportionate limits on this precious liberty don't arise because a minority causes irritation or even offence. We interfere when someone is harming others, or in the workplace when, for instance, their faith or clothing prevents them doing their job.

The public seem to agree. A Liberty-ComRes poll published today shows that 86 per cent of British Christians polled disagreed with BA's treatment of Ms Eweida and 80 per cent agreed that her case sets a dangerous precedent. Even more encouragingly, 96 per cent think that everybody should have freedom of thought, conscience and religion as long as they do not harm others; 85 per cent say that regardless of your faith, the law should protect the right to wear its symbols as long as they do not harm others.

If Nadia Eweida were a surgeon refusing to remove her cross in theatre, a reasonable employer would intervene to prevent jewellery dangling over the patients. Similarly, there are a number of medical and security contexts where a woman in a burka might be asked to unveil in a respectful and discreet manner.

SOURCE




Yugoslavs bring their old hatreds to Australia

Croatians are anti-Russian because Russia has always supported the Serbs. Various ignorant newspaper headlines claim that the events described below are "racism" that shames Australia. How come? Serbs and Croats are racially the same. They even speak the same language. The rivalry is a religious one. Croats are Catholics and Serbs are Orthodox. And what's it got to do with Australia anyway?

RACIAL tensions cast a sinister shadow over the first day of the 2010 Australian Open. Ugly scenes of unruly fans chanting as they headed to Melbourne Park, letting off flares, intimidating visitors, making a mockery of security and shaming so-called multi-cultural Melbourne were broadcast to a world-wide audience who had tuned in to watch the tennis. Award-winning photographer Craig Borrow, from the Herald Sun, was spat on and slapped in the head as he attempted to photograph the chanting mob.

And in a worrying indication about security at the two-week tournament, at least one person was detected and ejected from Melbourne Park for smuggling in flares into the area - despite security searches on arrival.

Day One saw thrills and spills and upsets on the court including world No. 14 Maria Sharapova was bundled out by an upstart fellow Russian.

But it was the boorish bad behaviour of some Croatian fans which stood out just a day after the success of Sunday's exhibition match organised by Roger Federer and supported by stars of the sport who helped raise more than $500,000 for the countless victims of the earthquake in Haiti.

Teams of security staff were waiting when the front gates opened but some Croatian fans tried to dodge them by running up the stairs while others attempted to hide their faces under hats, hoods and scarves. Police defended the security presence, despite louts managing to breach the event, saying it was "as tight as it can be". "People are innovative and people smuggle contraband and other illegal goods into events, tournaments, to a number of public places," officer in charge of major events, Superintendent Jock Menzel said.

The behaviour of some fans yesterday - before the gates had even opened or a ball been hit - sent out signals of a return of the racial tension that have marred the international grand slam events in recent years. In the worst scenes of disharmony, opposing fans last year hurled chairs during a fracas in front of stunned families enjoying the sunshine in Garden Square last year - one tennis fan was knocked unconscious.

Eleven had been rejected by lunchtime yesterday and other groups of Croatian fans shunned the bad behaviour of the few who tarnished the name of all Croatian fans. "It is just a few older fans who make trouble and the general public thinks it is all of us," said members of one roaming group of proud, Australian-born Croatians who declined to be identified. "Flares are just over the top and dangerous and there is no place for them at a place like this."

Tennis Australia put fans on notice declaring that anyone would be expelled from Melbourne Park if they were caught playing up.

Family First Senator Steve Fielding said louts ejected from the Australian Open should be banned from all sporting events for at least three years or jailed. The idiot troublemakers deserved the full weight of the law, Senator Fielding said. He said the latest incident had already been a major embarrassment for Melbourne, which was currently on show to the world.

SOURCE




Australia: More control of welfare payments may be some antidote to welfare dependency

THE federal government's extension of income management across the country, announced late last year, reflects a new consensus in Australia and internationally about the pernicious effects on individuals and families of long-term welfare dependence.

From July, long-term welfare-dependent people will have half their payment quarantined to be spent on food and household essentials. Income management will also be extended to welfare dependent parents who are the subject of child protection concerns, and people assessed as vulnerable because of domestic violence or financial crisis.

The government's announcement was undoubtedly designed to ward off criticism that the Northern Territory intervention is racially discriminatory. Yet despite this practical (and even cynical) motivation, this bold policy shift is the biggest reform to welfare policy since the Howard government's "mutual obligation" package in the late 1990s. The Rudd government should be congratulated for taking such a tough stance.

We now know that many of the welfare policies designed to help people instead trap them in a cycle of dependency. In Australia, the evidence of this is most apparent in remote indigenous communities. But experience shows that the damaging effects of welfare are not confined to any race, gender or geographical location.

Almost one in six Australians of working age is reliant on income support. Long-term welfare dependence, which is often coupled with drug and alcohol addiction, child abuse and domestic violence, is overwhelmingly concentrated in disadvantaged communities. Children of jobless parents are more likely to end up on welfare. If these problems are to be overcome, the cycle of dependence must be broken.

Governments should not only help people to move off welfare but also hassle those who have lost their confidence, motivation and capacity for independent action to find work.

The new income management policy will try to achieve this with a mix of carrots and sticks. Individuals who show they can manage their money responsibly can opt out, and incentives will be offered to those who demonstrate that they can save.

While the usual critics of welfare reform claim that this policy unfairly targets the most vulnerable people, it appears that there have been some important converts. Appearing on ABC radio in November, Mission Australia chief Toby Hall endorsed the policy. He said that for the group of people who had "taken welfare for granted for too long", income management would increase the pressure to move into work.

The opposition should support the move as well. Expanding income management is the next logical step in the successful program of welfare reform implemented by the Coalition. John Howard's reforms, along with prosperous economic times, saw the number of prime-age households (in their mid-30s to mid-50s) reliant on welfare drop from about one in six in the mid-1990s to one in 10 in the late 2000s.

But while the Labor reforms are a move in the right direction, the road ahead may still be rocky. Income management on a large scale is untested. The potential for unforseen and unintended consequences is high. The government must be careful to define exactly what its objectives are, and be willing to change tack if they are not being met.

One danger is that income management could potentially exacerbate the dependency it is trying to overcome. Income management should be the means to an end, not the end itself. The reforms will fail if people simply become more reliant on government to manage their budget, instead of taking up the responsibility themselves.

To guard against this, local communities should be given some autonomy to decide how income management is administered. This flexibility could be more effective in tackling problems such as poor school attendance, domestic violence or drug abuse, which vary between communities. A good example of this approach is Noel Pearson's Family Responsibilities Commission in Cape York, which empowers local leaders to make decisions about individuals' income management based on their adherence to basic standards of behaviour.

There is also a danger that, in exempting Disability Support Pension from income management, the government will inadvertently increase the incentive for people who may be marginally disabled but still able to work to apply for this payment. Once they are on DSP, there is little chance they will ever leave welfare.

It is politically difficult for the government to extend income quarantining to DSP recipients, many of whom have severe physical and mental disabilities and would see income management as an unfairly punitive measure. But this difficulty simply highlights the need for reform of this payment. Perhaps it is time for a two-track system where severely disabled people are exempt from measures such as income management but those with a greater capacity to work are not.

In an open, liberal society, we celebrate our capacity to live our lives free from a high level of government interference. But growing levels of long-term welfare dependency present us with a real dilemma. Should we strive to protect the independence of those who are so clearly dependent on the state in so many ways? Paradoxically, paternalistic interventions may now be essential to rebuild people's capacity to take responsibility for themselves.

SOURCE

*************************

Political correctness is most pervasive in universities and colleges but I rarely report the incidents concerned here as I have a separate blog for educational matters.

American "liberals" often deny being Leftists and say that they are very different from the Communist rulers of other countries. The only real difference, however, is how much power they have. In America, their power is limited by democracy. To see what they WOULD be like with more power, look at where they ARE already very powerful: in America's educational system -- particularly in the universities and colleges. They show there the same respect for free-speech and political diversity that Stalin did: None. So look to the colleges to see what the whole country would be like if "liberals" had their way. It would be a dictatorship.

For more postings from me, see TONGUE-TIED, GREENIE WATCH, EDUCATION WATCH INTERNATIONAL, FOOD & HEALTH SKEPTIC, GUN WATCH, SOCIALIZED MEDICINE, AUSTRALIAN POLITICS, DISSECTING LEFTISM, IMMIGRATION WATCH INTERNATIONAL and EYE ON BRITAIN. My Home Pages are here or here or here or Email me (John Ray) here. For readers in China or for times when blogger.com is playing up, there is a mirror of this site here.

***************************

18 January, 2010
Britain's war on the middle classes: Labour's drive to recruit the poor to top jobs

Labour will declare war on middle-class families today as Gordon Brown spells out the latest steps in his Government's equality crusade. Lawyers, accountants, bankers and doctors will be ordered to ensure their professions become less elitist - by taking on fewer middle-class recruits. Professionals will be told that poor children must be helped into the top jobs, at the expense of those who have gained from personal connections or education.

Universities will also be told to give the benefit of the doubt to poorer applicants if they attended less illustrious schools.

The Prime Minister will also unveil plans for 10,000 less well off children to get work placements in the top professions. The policies are a response to a damning report which last year found that social mobility has declined under Labour.

The Prime Minister will personally announce the plans with former cabinet minister Alan Milburn, who wrote the report last year. It found that 75 per cent of top judges and 45 per cent of senior civil servants went to independent schools - when just 7 per cent of children are privately educated. Mr Brown says he wants to 'unleash a wave of social mobility'.

SOURCE


Has Harry Reid put an end to the cry of "racism"?

Change has already arrived in 2010. Hope is right behind it. Let's begin with the beleaguered newspaper industry, where survival may depend on going "back to the future." Basically, publishers are hoping they can succeed with a business model that's already failed broadcasters. They'll give their product away and hope to make money on the ads....

Luckily, another tired model has been retired. Hopefully for good. No longer will race-baiting poseurs be able to shut down debate by simply calling others "racist." This ugly trend finally ended when Senate Majority Leader Harry Reid was quoted in the new book "Game Change" as having said Americans were ready for a black presidential candidate, especially one such as Obama, who is "light-skinned" and has "no Negro dialect, unless he wanted to have one."

It goes without saying that if a conservative had made such remarks, he'd be hounded from office, as then-Majority Leader Trent Lott was after suggesting that Strom Thurmond ought to have been elected president on the avowedly racist Dixiecrat ticket in 1948.

But the liberal establishment quickly closed ranks behind Reid. "I accepted Harry's apology without question because I've known him for years, I've seen the passionate leadership he's shown on issues of social justice, and I know what's in his heart," President Obama announced. Never one to miss a chance to comment, Al Sharpton added, "Sen. Reid's door has always been open on hearing from the civil rights community on these issues, and I look forward to continue to work with Senator Reid wherever possible to improve the lives of Americans everywhere."

Good for Reid. But now that Obama's granted him absolution, it's time for his allies on the left to stop crying racism whenever a policy goes against them. Just last year, for example, former President Jimmy Carter told NBC News that, "I think an overwhelming portion of the intensely demonstrated animosity toward President Barack Obama is based on the fact that he is a black man, that he's African-American." That's wrong.

Most of the animosity is because Obama is pushing a liberal agenda in a country that polls show still leans conservative. If Obama would, for example, slash spending and cut taxes, he'd enjoy widespread support, and his race would have nothing to do with that. So this is the year that cries of racism have been officially buried. Oh happy day. Will newspapers survive to report on the country's post-racial future? We'll see.

SOURCE





Muslims in 21st Century America: Nature's Way of Saying Multiculturalism is a bad idea

To show you how completely different Muslims think: "We are not terrorists. We are jihadists, and jihad is not terrorism," said Ramy ZamZam, one of the five Muslim-Americans arrested in Pakistan in December on suspicion of plotting acts of terrorism on the United States. Writer Randall Parker remarked, "Muslims are nature's way of telling us that multiculturalism is a really bad idea."

Instead of Western culture where women enjoy equal rights to men, gays can become mayors of cities, women come and go from the house as they please, and women enjoy personal choices of dress and friends--what if America changed its entire cultural paradigm to inculcate Islamic Sharia Law?

What if America disallowed women's rights, women's voting, women's education, women's choice of a husband, women's rights to dress as they pleased, women's choice of sexual orientation, women's rights to drive and women's rights to run for public office? What if the United States of America allowed female genital mutilation, honor killings, stoning of women for adultery and beheadings of women for not obeying their husbands? What if that cultural paradigm mandated everyone kneeling on a prayer rug to bow to Mecca five times a day?

Most Americans lack any understanding of the concepts or practices of Islam. Out of sight, out of mind! If it's not happening in my community, it's not happening. Honor killings of wives and daughters! If it's happening in Texas, New York or Arizona—it's not happening in my state. I am safe! Wrong!

If Americans saw Detroit today, walked the streets, watched the mosques by the dozens, listened the to Arabic jabber all around them, watched thousands bowing to Mecca five times a day, heard the Islamic music calls to worship over the streets of Detroit—they would just about suffer a heart attack at what's happening to their country. Americans cannot and do not comprehend the ramifications of the quickly growing Muslim population within the United States.

In an excellent article, "Joys of Islam" by Muslim and author Nonie Darwish, she brings home the realities of Islam as it pertains to individual lives. For Westerners that expect logical actions, moral decisions and a sense of balance within their societies—Islam staggers anyone's sense of right and wrong while turning it upside down. If you wonder why Islamic societies remain poor, illiterate or subjected by dictators—you find it within the theocracy and barbaric practices of Islam. However, for Muslims, it seems normal because they continue their religious practices as if they still lived in the 6th century. They don't know anything else.

"In the Muslim faith a Muslim man can marry a child as young as one year old and have sexual intimacy with this child. Consummating the marriage by nine," said Darwish. "The dowry is given to the family in exchange for the woman (who becomes his slave) and for the purchase of the private parts of the woman, to use her as a toy. Even though a woman is abused she cannot obtain a divorce. To prove rape, the woman must have (4) male witnesses. Often after a woman has been raped, she is returned to her family and the family must return the dowry. The family has the right to execute her (an honor killing) to restore the honor of the family. Husbands can beat their wives 'at will' and he does not have to say why he has beaten her. The husband is permitted to have (4 wives) and a temporary wife for an hour (prostitute) at his discretion."

In the Western World (America) Muslim men are starting to demand Sharia Law so the wife cannot obtain a divorce and he can have full and complete control of her. It is amazing and alarming how many of our sisters and daughters attending American Universities are now marrying Muslim men and submitting themselves and their children to the Sharia Law.

Ripping the West in Two

Author and lecturer Nonie Darwish says the goal of radical Islamists is to impose Sharia Law on the world, ripping Western law and liberty in two. She recently authored the book, Cruel and Usual Punishment: The Terrifying Global Implications of Islamic Law. Born in Cairo, Darwish spent her childhood in Egypt and Gaza before immigrating to America in 1978.

Darwish warns about creeping Sharia Law. She says, "Islamists are working to impose Sharia on the world. If that happens, Western civilization will be destroyed. Westerners generally assume all religions encourage a respect for the dignity of each individual. Islamic law (Sharia) teaches that non-Muslims should be subjugated or killed in this world. Peace and prosperity for one's children is not as important as assuring that Islamic law rules everywhere in the Middle East and eventually in the world."

Darwish continued, "While Westerners tend to think that all religions encourage some form of the golden rule, Sharia teaches two systems of ethics - one for Muslims and another for non-Muslims. Building on tribal practices of the seventh century, Sharia encourages the side of humanity that wants to take from and subjugate others. "While Westerners tend to think in terms of religious people developing a personal understanding of and relationship with God, Sharia advocates executing people who ask difficult questions that could be interpreted as criticism."

Americans blind as to Islamic outcome in USA

"Unfortunately, Islamic scholars conclude that those who criticize Islam or choose to stop being Muslim should be executed," said Darwish. "While Westerners are accustomed to an increase in religious tolerance over time, petro dollars are being used to grow an extremely intolerant form of political Islam in her native Egypt and elsewhere," said Darwish.

In many ways, I feel sorry for Muslims in America because they face daunting obstacles for adapting to 21st century America. And, our citizens will not tolerate Islam when it begins to change our culture as you see happening in Detroit, Michigan or Freemont, California. We'll see either violence or increasing separation and fracturing of our cities and country.

Whether it is Islamic or Mexican culture transforming America out of itself and into other cultural paradigms, a staggering price will be paid, especially for women. If you look at the American Indians, they lost their land, their cultures, their languages, their religions and their freedoms. I see their fate becoming our fate if we continue mass immigration into America.

Hopefully, our civilization cannot and will not convert to the oppressive concepts of Islam when free thought, free actions and freedom of religion remain our most sacred rights.

SOURCE




Australia: 500 rally against 'draconian' laws

The laws are a gross attack on freedom of movement and freedom of association -- all because a couple of bikers had a fight in an airport departure lounge. For that, all biker clubs have to be outlawed, apparently. But the laws are likely to affect many other clubs and businesses too. Background here

HIGH-PROFILE members of WA's legal fraternity, academia and industry united with outlaw bikies to rally against proposed new anti-association laws today.

About 500 people attended the rally opposite Parliament House this morning to protest the Barnett Government's "draconian" anti-association laws.

Speakers such as high-profile QC Tom Percy, CFMEU president Kevin Reynold,s and leading academic and criminologist David Indemaur spoke out against the injustices contained within the Government's police powers legislation, which is expected to be debated in Parliament within weeks.

Coffin Cheater Eddy Withnell spoke of the prejudice he had already experienced, having been hit with a prohibition order that prevents him entering any licenced premises - including his own business, The Voodoo Lounge.

The rally was organised by the United Motorcycle Council of WA (UMCWA), which was formed last year to give riders a voice in the public debate.

SOURCE

*************************

Political correctness is most pervasive in universities and colleges but I rarely report the incidents concerned here as I have a separate blog for educational matters.

American "liberals" often deny being Leftists and say that they are very different from the Communist rulers of other countries. The only real difference, however, is how much power they have. In America, their power is limited by democracy. To see what they WOULD be like with more power, look at where they ARE already very powerful: in America's educational system -- particularly in the universities and colleges. They show there the same respect for free-speech and political diversity that Stalin did: None. So look to the colleges to see what the whole country would be like if "liberals" had their way. It would be a dictatorship.

For more postings from me, see TONGUE-TIED, GREENIE WATCH, EDUCATION WATCH INTERNATIONAL, FOOD & HEALTH SKEPTIC, GUN WATCH, SOCIALIZED MEDICINE, AUSTRALIAN POLITICS, DISSECTING LEFTISM, IMMIGRATION WATCH INTERNATIONAL and EYE ON BRITAIN. My Home Pages are here or here or here or Email me (John Ray) here. For readers in China or for times when blogger.com is playing up, there is a mirror of this site here.

***************************

17 January, 2010
Is being able to see now politically incorrect?

Justice Dept. Scuttles 'Kindles on Campus' Test Because Blind Students Can't Use Them. Maybe we should be stopped from driving cars because blind people can't do it

Three universities testing Amazon's Kindle in the classroom have agreed to shelve the electronic book readers until they are fully functional for blind students, under a deal struck Wednesday with the Justice Department. The legal settlements were made with Pace University in New York, Case Western Reserve University in Cleveland, and Reed College in Portland, Ore.

Two organizations representing the blind had sued after universities announced a pilot program to use the Kindle in classrooms. Officials say the version of the Kindle being used in the pilot program has a text-to-speech function, but the device's menu does not, so it is impossible for blind students to navigate through different electronic books or within an electronic book.

The agreement takes effect as soon as the spring semester ends -- giving the schools time to finish the pilot project with the Kindles, but preventing them from continuing or expanding their use until the blind and visually impaired can use them as easily as students who can see. The agreement covers other similar electronic book readers, including those made by Sony and bookseller Barnes & Noble.

"Advancing technology is systematically changing the way universities approach education, but we must be sure that emerging technologies offer individuals with disabilities the same opportunities as other students," Assistant Attorney General Thomas Perez said in a statement. "These agreements underscore the importance of full and equal educational opportunities for everyone."

The Justice Department's civil rights division began examining the issue to see if the use of Kindles or other e-readers violated the Americans with Disabilities Act. The announcement of the settlement comes two days after a similar deal was struck with Arizona State University.

Last June, the National Federation of the Blind and the American Council of the Blind joined a blind ASU student in suing Arizona State, alleging that the Kindle's inaccessibility to blind students constituted a violation of federal law.

SOURCE



Debunking pro-Islamist Myths

Anti-anti-Islamic radicalism is growing amongst Western elites. In the aftermath of the Fort Hood Islamist terror attack on our troops by United States Army Maj. Nidal Malik Hasan and the Christmas day airline Islamist terror attack attempt, it is becoming ever more obvious that there is a widening gap between public common sense and governing class idiocy when it comes to spotting Islamist danger in our midst — and doing something about it.

Against all evidence, it has become an idee fixe in the collective mind of European and American governments, academe, journalism and foreign policy establishments that radical Muslims in the West are the victims of Western bigotry and cultural hostility — rather than, primarily, the other way around. Dangerously, these attitudes continue to shape both the premises and procedures of government policies even after nine years of post-Sept. 11 evidence to the contrary. The slaughtered American troops at Fort Hood are just among the early few in what will surely become whole legions of the dead victims of political correctness — if the public does not soon succeed at overruling the Western governing elite's unconscionable moral blindness to the malign danger in our midst.

This willful refusal to look Islamist/Western reality straight-on is epitomized by a series of recent articles that mostly sneer at even a discussion of the threat. As one of the constantly named authors of recent books (along with Mark Steyn, Oriana Fallaci, Bernard Lewis, Bruce Bawer, Bat Ye'or and Christopher Caldwell) that are alleged to be guilty of seeing evidence of an Islamist cultural (as well as terrorist) threat to the West, I thought it might be time to respond.

Among other articles that criticize me and the other named authors are: "A Eurabian Civil War" by British Independent columnist Johann Hari; "Why Fears of a Muslim Takeover Are All Wrong" in Newsweek by William Underhill; "Eurabian Follies" in Foreign Policy magazine by former French Foreign Ministry official Justin Vaisse; and "'Eurabia' Debunked" in Commentary Magazine online, by (the always polite and thoughtful — an exception to the rule) Max Boot.

My contribution to the oeuvre of radical Islamist alarmism was my 2005 book, "The West's Last Chance," which, by the way, predicted the terrorist attack in London, Muslim riots in Paris, worldwide violent Muslim reaction to blasphemous Western artistic representations and the emergence of growing acquiescence to Sharia law in the West.

It is hard to know whether the authors (and the majority elite opinion they represent) don't get it, or don't want to get it. For example, on the question of whether Europe could become increasingly culturally dominated by Islam as the 21st century unfolds, all the articles question the demographic projections (which, in my and some other books, are official United Nations data.).

The authors make the triumphant case that it will be generations, if then, before Islam is a majority in Europe. (Which is also what I conclude in my book).

What they choose to ignore is the already obviously powerful impact of even very small numbers of determined people in a host country riddled with guilt and political correctness. The dead at Fort Hood are testament to radical Islam's success already at inducing the U.S. Army to treat an obviously dangerous Muslim officer preferentially. His conduct — if by a Christian, Jew or atheist —surely would have been stopped well before the slaughters started.

More dangerous, is the (simplistic and obvious) self-satisfied assertion that we are unduly alarmed of a danger from radical Muslims in the West because it is a "myth (that there exists) a united Islam, a bloc capable of collective and potentially dangerous action. The truth is that there are no powerful Muslim political movements in Europe, either continent-wide or at the national level, and the divisions that separate Muslims wordwide, most obviously between Sunnis and Shiites, are apparent in Europe as well." (Newsweek, July 11, 2009, William Underhill.)

Neither I, nor to the best of my knowledge any of the other criticized authors, have asserted that a caliphate, or anything like it, was likely to re-emerge. The already present danger — which will only expand if not checked — is a constant cultural intrusion that will change adversely the very nature of our way of life.

Radical Islam doesn't have to win elections (or even win street riots) if they win by intimidation the policies and conduct they seek. For example, as I warned in my book (and came about in the Danish cartoon event a few years ago) the threat of radical Muslim violence succeeded in coercing all but two American newspapers and most European newspapers from exercising their free speech and press right to publish the Danish cartoon.

In fact, just a few weeks ago, the cartoonist, Kurt Westergaard, was attacked in his home by a Somali Muslim aroused by the alleged blasphemy. Shockingly, most European journalistic commentary argued that Western writers and artists should, for prudence sake, abstain from such expression.

But it is worse than imprudent for Americans (or Europeans) to give up freedoms and ways of life that have been defended for centuries by the martial sacrifice of our ancestors (and current warriors) — and by the intellectual courage of our writers and artists — just because our morally feeble, self-proclaimed "educated class" and elites have lost the will to defend our civilization.

As the American people arise to take back our government and our property this November, we should also seek out candidates who are not afraid to oppose such threats to our way of life.

SOURCE





The Right Word

Can't stand to watch the English language's losing encounter with the culture of who-cares-anyway? A new book says, get over it, fella. "Too often," argues Jack Lynch, professor of English at Rutgers University, "the mavens and pundits are talking through their hats. They're guilty of turning superstition into rules, and often their proclamations are nothing more than prejudice representing itself as principle." Ouch! Goes one of the pundits on whose hand the professor's ruler descends.

A New York Times review of Lynch's "The Lexicographer's Dilemma: The Evolution of 'Proper' English, From Shakespeare to 'South Park'" goes along generally with the professor's low view of mere rules "that editors and other grammatical zealots wave about like cudgels." Lynch would have us know it's always been so: One set of "standards" eliding over time into another set and grumpy old pedants shedding tears. English, like a turbulent stream, is dynamic: always refreshing itself with new modes and models and images.

So what about all this, then? Has Lynch got us dogmatic dinosaurs dead to rights? Not quite, I think. English is dynamic. Still, we can't let the matter drop just there. The notion of language as a bulletin board for faddists needs no new friends. I fear it has too many already.

The relationship between reader and writer is a delicate one, demanding trade-offs. Very well. If we are to talk via the printed page or glassy screen, let's be sure some rules obtain: some sense of where a sentence, once started, should end, and how much of the reader's patience it should tax. Not that here we have the entirety of the thing. What about the writer -- his artistry when it comes to narration, his gift for painting with words, for evoking images? Can't he -- may it please the court -- have a little fun when he talks? How much fun, though? And with what profit, or danger, to his argument?

I'm contending here, not for indifference to those changes that enrich the language like tides transporting riverbed silt. I'm arguing for due attention, on the part of readers and writers alike, to old paths and patterns seen as both right and refreshing. The "pedant" doesn't ransack copy for awkward metaphors and misplaced modifiers, like a grand inquisitor searching out heresies. The "pedant" wants an English paragraph to run smoothly and well, to the joint satisfaction of maker and consumer: partners as they are in the quest for understanding.

The language will change, and that's OK. Once upon a time, "nice" meant silly; now it means agreeable and pleasant. No writer today would throw a casual 17th-century "alack" into the conversation save with ironic intent. "Impact" isn't a verb? I know it's not, but plenty of people unfortunately think it is, to judge by the way they use it. What's a "pedant" to do but shrug and cling a little more closely to other threatened usages?

Various things remain true. Words of a single syllable, carefully aimed, can travel like bullets. A lovely metaphor will linger long in the mind, sometimes humming, sometimes cooing. A writer incapable of coming to the point will look up to see an empty chair where his reader had been sitting. Careless, haphazard syntax can give readers the same impression as garlic breath at a soiree.

There are things the writer can try and get by with, in other words: indeed, more than get by with. There are other things he'd do well to watch with infinite caution, if not repulsion.

Rules? Frameworks? Best practices? You bet we need 'em, not least so we can safely ignore them at precisely the right moment. Next time, dig a hole with a hammer. The point might come clear at last.

SOURCE



Australia: The rise and rise of the regulators

In 2009, more than 50,000 pages of new laws were enacted at the federal, state and territory levels. These were in addition to the 100,000s of pages of existing laws.

The consequences are serious. The first is that Australia will cease to be a world leader in being governed in accordance with the rule of law, and instead become ruled by law (there being a fundamental difference). Secondly, the rule of law will be progressively replaced by the rule of the regulator, the antithesis of the rule of law.

As the number and complexities of laws increase, there is a corresponding decrease in knowing and voluntarily observing the laws by the community. And, as it becomes practically impossible for the community to know, let alone apply the law, ensuring compliance is passed to the persons charged with administering the laws - such as ASIC, ACCC, ATO - the regulators. However, it is not practical for the regulators to enforce the mass of laws against everyone, nor even against one person, all the time. They therefore announce how they will apply the law, impose penalties on those who act otherwise, and reward those who act in accordance with their blessings. A few are prosecuted as a warning to the rest of the community. In this way, the rule of the regulator begins.

The result is a fundamental shift in the relationship between the individual and the law. Increasingly, the relationship is not of the individual knowing and complying with what the law states, but of knowing and complying with what the regulators state the law states, and then knowing the extent to which the regulators will apply the law as stated by them.

For many, the new relationship focuses on not being seen by the regulators; keeping the lowest possible profile on those matters that the regulators prioritise for enforcement. What is of practical importance is the relationship of the individual with the regulators. For in such an environment few have the time, fortitude or money to be visible to the regulators and to apply the law in a way that differs from the one taken by the regulators. This new relationship can also be readily observed by the practical necessity of going cap in hand to the regulators for approval to carry out many transactions. For example, in the last eight years the ATO has issued more than 80,000 private rulings on what it says the law says (these rulings became law to the applicant, regardless of what the High Court might declare the law to mean for the rest of the community). No new law administers itself. More and more people are required to be employed by regulators to enforce an increasing number of laws. This becomes difficult, and the next stage in the shift to regulator rule begins.

One of the first signs of this shift is the conferral on the regulators of more and more powers of search, access to private property, detention, telephone tapping, together with the increase in penalties. This happens not because a material number of Australians have suddenly become terrorists or members of organised crime. Rather, the intimidation of existing powers is believed insufficient to obtain compliance, so greater powers and harsher penalties are deemed necessary. Yet the futility of forcing compliance in this way was seen centuries ago by the penalty of hanging for stealing a loaf of bread. Further, the regulators increasingly find it difficult before an independent court to obtain a conviction. The regulators know that a crime has been committed but are frustrated because they have not the powers to get the evidence or get the court to agree with their view of the law. For those who doubt whether Australia is at this stage, they need look no further than the recent unsuccessful prosecutions by ASIC.

One of the other signs of the rule of the regulator is the attempt to reverse the onus of proof so that the regulators can get convictions to send a clear message to the rest of the community. The Australian courts are a real impediment to regulators in this regard as they insist that no one is presumed to be guilty unless proved so. However, if an Act reverses the onus of proof a court can do nothing. The legislative attempts to reverse the onus of proof come in several forms, often behind a government announcement (regardless of political persuasion) that it is "streamlining" or "codifying" the existing laws. This is often accompanied by government publicity demonising the group to be subject to the new law. It is fundamental to the Australian way of life that everyone, whether an alleged terrorist or member of organised crime group, or an ordinary Australian, is presumed to be innocent until the prosecution proves otherwise. Any attempts to weaken that principle must be strongly and loudly resisted.

SOURCE

*************************

Political correctness is most pervasive in universities and colleges but I rarely report the incidents concerned here as I have a separate blog for educational matters.

American "liberals" often deny being Leftists and say that they are very different from the Communist rulers of other countries. The only real difference, however, is how much power they have. In America, their power is limited by democracy. To see what they WOULD be like with more power, look at where they ARE already very powerful: in America's educational system -- particularly in the universities and colleges. They show there the same respect for free-speech and political diversity that Stalin did: None. So look to the colleges to see what the whole country would be like if "liberals" had their way. It would be a dictatorship.

For more postings from me, see TONGUE-TIED, GREENIE WATCH, EDUCATION WATCH INTERNATIONAL, FOOD & HEALTH SKEPTIC, GUN WATCH, SOCIALIZED MEDICINE, AUSTRALIAN POLITICS, DISSECTING LEFTISM, IMMIGRATION WATCH INTERNATIONAL and EYE ON BRITAIN. My Home Pages are here or here or here or Email me (John Ray) here. For readers in China or for times when blogger.com is playing up, there is a mirror of this site here.

***************************

16 January, 2010
Businessman sues British airline 'for treating men like perverts'

Given his "human rights" -- as Britain defines them -- he should win this one

A businessman is suing British Airways over a policy that bans children from sitting next to male passengers they don't know - even if their parents are on the same flight. Mirko Fischer has accused the airline of branding all men as potential sex offenders and says innocent travellers are being publicly humiliated.

Mr Fischer, a 33-year-old hedge fund manager, became aware of the policy while he was flying from Gatwick with his wife Stephanie, 30. He was in the middle seat between her and a 12-year-old boy. After all passengers had sat down a male steward asked Mr Fischer to change his seat.

Mr Fischer refused, explaining that his wife was pregnant, at which point the steward raised his voice, causing several passengers to turn round. He warned that the aircraft could not take off unless Mr Fischer obeyed. Mr Fischer eventually moved but felt so humiliated that he is taking the airline to court on the grounds of sex discrimination.

If he wins at the hearing next month at Slough County Court, BA will have to change its policy. Mr Fischer, who lives in Luxembourg with his wife and their daughter Sophia, said: 'I was made to feel like a criminal in front of other passengers. It was totally humiliating.'

BA declined to comment.

SOURCE



Cultures monogamous and polyamorous

What is known as the "culture war" in America can be characterized in terms of the polarities it represents: red versus blue states, the mommy party versus the daddy party, the culture of death versus the culture of life, the culture of dependency versus enterprise, Palinistas versus Pelosians.

Now we have a new, intellectually audacious conceptualization of the struggle as proposed by Dr. Patrick F. Fagan, a former Deputy Assistant Secretary for Family and Community Policy at the U.S. Department of Health and Human Services under President George H.W. Bush, who is also a psychologist with a doctorate in social policy from University College Dublin:

The culture of the traditional family is now in intense competition with a very different culture. The defining difference between the two is the sexual ideal each embraces. The traditional family of Western civilization is based on lifelong monogamy. The competing culture is "polyamorous," normally a serial polygamy, but also increasingly polymorphous in its different sexual expressions.

Monogamy versus polyamory. Fagan describes this great divide in an article in the latest issue of Touchstone which is based on a talk (PDF) he gave this past August to the World Congress of Families in Amsterdam. His description of these contending worldviews is clinical, yet bracing in its implications for the fate of the family, the culture and American society as a whole.

Fagan embraces a broad definition of polyamory, which a popular dictionary defines as the state or practice of having more than one open romantic relationship at a time. It is derived from the Greek, poly or many, and the Latin, amor or love. Clearly, Fagan's definition includes a whole range of liberated sexual practices such as homosexuality, although some gay advocates reject the association.

The World Polyamory Association's ("More Loves Make More Love") Vision Statement proclaims an ecumenical standard of the widest latitude:

You have relationship options-monogamy, celibacy, open marriage, pair-bonded inclusive relating, triads (man-woman-woman, woman-man-woman, man-man-man, woman-woman-woman) polyfidelity [sic], loving networks, group marriage, multi-generational line marriage, and more. You have heterosexual, homosexual, bisexual, pansexual alternatives within each. You have many spiritual practices and value systems to chose [sic]-to mix and match with your relationship options, styles and sexual orientation. What is most important is that you are the chooser and that you come from choice.

The late Daniel Patrick Moynihan famously said that "The central conservative truth is that it is culture, not politics that determines the success of a society. The central liberal truth is that politics can change a culture and save it from itself." But even the wily Moynihan learned that criticizing the unintended consequences of welfare-state politics, which undermine families and communities, can bring down the wrath of its "operational bureaucracy" (to use one of Fagan's terms) on anyone so bold as to challenge its actual effects as opposed to its intended results.

Fortunately, Fagan is not a timid soul. He fearlessly describes, in excruciating detail, the profound differences and assumptions that differentiate the cultures of monogamy and polyamory. In addition to the obvious case of religion in the public square, they part ways on the very concept of freedom. The former emphasizes "the freedom to be good," that is monogamous and faithful. The latter promotes "freedom from any constraints upon sexual behavior."

Monogamy seeks objective truth and norms. Polyamory is relativist in its moral orientation. The one promotes a limited constitutional state because it assumes self-imposed restraint and self-discipline. The other relies on social welfare programs "to rescue its adherents from the effects of its form of sexuality."

On children, abortion, the role of the traditional family and the responsibility of fathers as well as mothers, these cultures reflect antithetical views.

"In the culture of monogamy, men are anchored in their families and tied to their children and wives, through the free and deliberate focus of their sexuality," says Fagan. "In the culture of polyamory, which treasures sexual freedom or license, such sexual constraint by men (or women) is not expected, nor, in fact, is any attempt to foster such constraint acceptable, for that would be the antithesis of the main project of the culture of polyamory, women are anchors, while men can drift (or be cast adrift) as desired, and they do so in very large numbers."

Ironically, the culture of polyamory aggressively fosters the kind of male feminists justly decry: the sexually and physically harassing, the abusing and abandoning male. "Being the natural cost of its defining project, these and related dysfunctions justify and necessitate more safety nets," says Fagan.

Despite the costs and social pathologies fostered by the culture of polyamory, it thrives by controlling the commanding heights of the culture and public policy: childhood education, sex education, and adolescent health programs. This, argues Fagan, allows it to reach into traditional culture, gradually dismantling it and gaining "converts"

More HERE




Those waging war on society shouldn't have access to its law

Wootton Bassett is a model English town. The name is redolent with connotations of village life, farmers' markets, tiled roofs and doughty values. It is near the Lyneham RAF base, where planes bring back the bodies of British servicemen killed in Afghanistan.

Spontaneously, people in the town began demonstrations of respect for the hearses from the base as they passed through the main street. People simply stood to attention in silence whenever a hearse went by with its glass sides revealing a coffin draped in the Union Jack.

The spontaneous gesture grew organically, until hundreds of people became involved. The gesture became a silent community demonstration, a ritual where the main street stood still. Unhappily, it became a common ritual. The number of British military personnel killed in Afghanistan over the past three years stands at 241, more than during the invasion of Iraq.

After the media heard about the ritual it became an event. Inevitably, some parasites were attracted to the phenomenon. In Western society there is no greater parasite than the Islamic fundamentalist, who exploits everything from the West while respecting nothing. One such parasite is Anjem Choudary, an Englishman born and bred, and a lawyer. He is also an enemy of the state, protected by the freedoms he is committed to destroy.

Choudary has long supported Islamic militancy and separatism. He wants Islamic law for Muslims living in Britain. He has set up a system where Muslims in Britain can marry under sharia, bypassing civil law. He claims to have married 1800 couples and conducted hundreds of divorces.

Choudary saw an opportunity at Wootton Bassett. Last week, he announced a plan to lead supporters carrying 500 coffins through the main street to signify the Muslim civilians ''murdered'' in Afghanistan by ''merciless'' coalition forces.

The response was predictable. Prime Minister Gordon Brown said: ''I am personally appalled by the prospect of a march in Wootton Bassett . . . Any attempt to use this location to cause further distress and suffering to those who have lost loved ones would be abhorrent and offensive.'' Home Secretary Alan Johnson chimed in: ''It fills me with revulsion.'' And so the reaction rippled out through the media and into cyberspace, where hundreds of thousands responded. Leaders of the hard-right British National Party vowed to physically block any march by Islamists in Wootton Bassett.

Mission accomplished. Choudary says he chose Wootton Basset to attract ''maximum attention''. His goal was to detonate a cultural bomb, and he succeeded. This provocation from a fringe-dweller in the wider Muslim ranks should never have been dignified with a response from the Prime Minister.

Once again, the West's political, legal and media systems keep feeding the deluded and the perverted with the power of publicity. This is a cultural struggle that pits a large, wealthy and evolved Western civilisation against a relatively small and dispersed core of murderers and religious fanatics. The cost of containing and responding to the threat runs to billions of dollars, while the cost of imposing the threat is minute.

For the marginal and the fanatical, the idea of being feared in the West is an end in itself. It is a victory. This challenge thus needs to be fought with more subtle and practical intellectual weapons: better language, better legal responses, better security intelligence and more stealth.

The greatest single burden in making a more effective response is the West's own legal system. The most recent example was the near-murder of 278 people on board a US airliner on Christmas Day, in the name of Islamic jihad. MI5 has been accused of failing to alert US authorities to the extremist links of Nigerian student Umar Farouk Abdulmutallab who attempted to bomb the plane in mid-flight using a device secreted in his underwear.

Even though he had come to the attention of MI5, The Sunday Times yesterday reported the agency was advised by its legal department to withhold its file on Abdulmutallab out of concerns about breaching his human rights and privacy. The fear of a potential civil rights lawsuit by an African Muslim outweighed security concerns. The files were released only after he attempted to blow up the plane.

This is human rights gone mad.

One of the most damaging intellectual legacies of George Bush was his declaration of a ''war on terror'' and its invitation for jihad. Now we have Barack Obama deciding to try the surviving protagonists of the September 11 bombings in a civil trial in New York. It will be a legal three-ring circus. It is a political risk of the highest order. More insidiously, it is a conceptual blunder.

The decision also plays into the concept of ''lawfare'', where the laws of the West are used by those who despise the West and do not play by the rules of the West. The tactic is to clog up the courts, governments and media with lawsuits about human rights violations. The burgeoning and amorphous field of human rights has been a paradise for this practice, both in international and domestic law.

But those who seek to wage war against a society should not have recourse to the civil laws of that society. Their activities should be examined by a tribunal, where the sifting of all evidence has primacy and the distractions and dissembling of a public trial have no audience and thus no point.

We have the capacity to create such a system, but not yet the will. It would be anathema to the human rights industry, and a winner with the electorate.

SOURCE




Anti-Semitism and Israel-Hatred on Huffington Post

In its four years of existence,The Huffington Post (aka "HuffPost") has grown from obscurity into the world's most-visited blogsite, and one of America's most popular news sites. It now has more monthly visitors than the Washington Post, and is supported by some of the largest advertisers in the world. Its representatives have been allowed to ask questions at presidential press conferences, and one was even given preferential treatment. It now enjoys access to, and influence over, the top levels of the U.S. government. Top members of the U.S. Senate are among HuffPost's official bloggers, including John Kerry, Carl Levin, Chris Dodd, Barbara Boxer and others.

A significant reason for HuffPost's success and "legitimization" are its claims that it is a nonpartisan "newspaper," dedicated to "ferret(ing) out the truth," and "debunking the left-right way of thinking."

HuffPost also claims to be non-partisan in its moderation of user comments. Arianna Huffington, the site's founder and Editor-In-Chief, claims HuffPost has "a zero tolerance policy" for hate speech, and that it acts vigilantly to keep its comment threads free of offensive content, 24-7.

Unfortunately, HuffPost consistently "frames" news stories in such a way that incites anti-Israel perceptions and hatred. Further, in violation of its own policies, it approves and tolerates user comments submitted in response to these stories that contain incendiary, hate-filled libels against Israelis and Jews, as well as links to anti-Semitic hate websites.

Given the fact that an estimated 135,000 of Huffington Post's unique monthly visitors reside in Iran and Pakistan, there is great concern among informed observers that its incitement against Israel influences perceptions far outside the United States.

This report, the result of three years of observation, documents:

* Numerous examples of Huffington Post's incitement of anti-Israel perceptions, and the defamatory user comments that have appeared on the site in response, with special focus on Israel's recent Operation Cast Lead.

* The fact that many of the most egregious violators of Huffington Post's stated policies, including some of its most prolific anti-Semitic propagandists, remain active users – some, with tens of thousands of comments in their archives.

* The fact that contrary to Huffington Post's public statements, since at least March 2008, it has been pre-moderating all user comments, meaning that all of the hateful and defamatory comments that appear have been approved by its moderators.

All of the following anti-Semitic user comments were published after HuffPost announced, in March 2008, that the only comments that would appear on its site are those that a human moderator had reviewed, approved and made the decision to publish. Ms. Huffington confirmed this fact, several months later.

"Jews are evil. Israel runs the world. Lets kill 'em all and give the land back to Islam; result-perpetual peace. Seig Heil."
By "pedrothemigrant," 5/23/08

"Funny how [Israelis] had NO problem with wiping the [Palestinians] off the face of the earth until they discovered they might actually be able to strike back in a meaningful way. proof that bullies like this are nothing but cowards."
By "peacekitten," 1/2/09

"There's a reason they [Jews] have been the most problematic group for thousands of years."
By "Amennyc," 1/4/09

"[W]omen holding limp little bodies of children in their hands, crying, as an Israeli soldier aims an AK.-47 at her head. With each civilian casualty Israel gets closer to the regime in Germany that provided the impetus for the creation of Israel."
By "SkepticHume," 1/3/09

"Clowns to the left of me, Jokers to the right, Here I am, stuck in the middle with Jooooz [Jews]"
By "JamesR.," 11/22/08

"They [Jews] all need to be rounded up and gassed."
By "markoze," 12/30/08

Perhaps more shockingly, all of these comments were posted by users whose accounts are still active (they have not been banned), some of whom HuffPost has allowed to post thousands of additional comments. This stands in stark contrast to the fact that HuffPost routinely bans other users who don't violate its policies — some after as few as six comments — but dare to challenge or mock the radical leftists that the site attracts.

These comments are representative of thousands of others containing anti-Semitic and Israel-bashing libels, hate and propaganda that have been published on HuffPost in recent years. Columbia University professor Lincoln Mitchell recently claimed that on nearly every HuffPost news story concerning international affairs, regardless of the topic, he and his friends usually find that it takes no more than ten comments before its users are finding a way to blame Jews.

The most incendiary of these comments are usually submitted in response to "news" stories that HuffPost publishes regarding Israel, which it consistently "frames" in ways that incite inaccurate and unjustifiably negative perceptions of the Jewish state, and particularly its military. HuffPost does this primarily through the use of inflammatory, decontextualized headlines and headline imagery, and biased "news" sources. Examples of this incitement include:

* Its daily depiction of Israel's incursion into Gaza in December 2008, in which it cast Israeli soldiers as thuggish villains, Palestinian civilians as their targets, and Hamas terrorists (often labeled as "security forces") as victims. One example of this was its headline on 12/29/08 that featured a picture of a dead Muslim toddler, alongside text that claimed, "Israeli assault targets symbols of Hamas power."

* Its headline story on 3/11/09 featured Charles Freeman's claims that a Jewish conspiracy led him to withdraw his nomination to a national security post. HuffPost did not post any indication of the broad, bipartisan opposition to his nomination.

* It uncritically uses biased Arabic "news" sources – including the jihadist-celebrating al Jazeera (also a past HuffPost advertiser) – as single-sources for its headlines. One example was its 5/29/09 article that used a little-known Arabic "news" source's account of what it described as an "activist" that was killed by the Israeli military. 24 hours earlier, the "activist" was identified by CNN as a suspect in several deadly terror attacks, and that the Israeli military had attempted to arrest him. Instead, he opened fire on them, and was killed. None of this was covered in HuffPost's depiction of the incident.

* Its prominent positioning on 8/19/09 of a blood libel against Israel — that it murders Palestinians in order to harvest their organs — even though the "reporter" behind the story admitted in the article that he has "no idea… no clue" if the allegations are true or not. Soon thereafter, credible sources determined that these allegations were physically impossible, and further discredited the "reporter." Yet HuffPost gave these stories little to no "play" (certainly nowhere near the prominence of the original blood libel).

Given the growing resurgence of anti-Semitism worldwide, HuffPost — like every other "legitimized," advertiser-supported "newspaper" — is obliged to ensure that its "news" stories concerning Israel are fact-based and contextual. Further, HuffPost is obligated to enforce its nonpartisan comment moderation policy. In both of these regards, HuffPost is failing profoundly.

It is hoped that this detailed report will spur HuffPost to take corrective measures to ensure that it is living up to its self-proclaimed standards, particularly in regards to Israeli and Jewish affairs.

SOURCE

*************************

Political correctness is most pervasive in universities and colleges but I rarely report the incidents concerned here as I have a separate blog for educational matters.

American "liberals" often deny being Leftists and say that they are very different from the Communist rulers of other countries. The only real difference, however, is how much power they have. In America, their power is limited by democracy. To see what they WOULD be like with more power, look at where they ARE already very powerful: in America's educational system -- particularly in the universities and colleges. They show there the same respect for free-speech and political diversity that Stalin did: None. So look to the colleges to see what the whole country would be like if "liberals" had their way. It would be a dictatorship.

For more postings from me, see TONGUE-TIED, GREENIE WATCH, EDUCATION WATCH INTERNATIONAL, FOOD & HEALTH SKEPTIC, GUN WATCH, SOCIALIZED MEDICINE, AUSTRALIAN POLITICS, DISSECTING LEFTISM, IMMIGRATION WATCH INTERNATIONAL and EYE ON BRITAIN. My Home Pages are here or here or here or Email me (John Ray) here. For readers in China or for times when blogger.com is playing up, there is a mirror of this site here.

***************************

15 January, 2010
Gutless British police chief afraid to go into a supermarket

The modern British police are just political police. They are not a real policeman's a*hole. Read out loud in public the first chapter of the epistle to the Romans and you will be in big trouble but steal a car and you have no worries

Like countless office workers, he enjoyed popping out to buy a sandwich at lunchtime. But a newly appointed chief constable has astonished colleagues by appearing to suggest that the supermarket is now too dangerous for him. Peter Vaughan has been Chief Constable of South Wales for two weeks and is not — at least yet — a household name, even in his own patch. It is unclear how many people would recognise him if they bumped into him in the aisles. And, if they did, is it likely they would attack him, possibly pelting him with breakfast rolls, as happened to Camilla Parker Bowles in Sainsbury's before her marriage to the Prince of Wales?

These may be odd questions. But they are being asked because Mr Vaughan was quoted in Jane's Police Review lamenting that "security considerations" meant someone would have to do his shopping for him in future. Mr Vaughan, 46, took up his job on January 1, succeeding Barbara Wilding, Britain's longest-serving woman police officer. In an odd coincidence, she also commented on the state of South Wales's supermarkets in her last interview.

In his interview with the respected police journal, Mr Vaughan pointed out that his promotion from deputy to chief meant "additional pressures". "I used to be able to walk around my local supermarket but now someone else will do my shopping for security reasons." He missed doing his own shopping, he said. "It sounds strange, but I liked going for a walk and taking a breather."

The interview caused an astonishment at South Wales Police headquarters in Bridgend. Among the first to read it was Alan Fry, the chief executive of the police authority, who had been instrumental in Mr Vaughan's appointment. He said: "I was surprised and I was shocked. I could not believe those were Peter Vaughan's words. The first thing I did was to contact him and he was extremely concerned and annoyed about it, because he had not said them."

Mr Fry contacted all the members of the authority to reassure them that their new chief constable would not be sending a minion out to do his shopping for fear of encountering a hostile response.

He said: "He was misquoted and the word security was never used. The headquarters in Bridgend is directly opposite a large Tesco and he was used to popping out to buy a sandwich and he was saying he may not be able to do that now because he does not have time." Mr Vaughan moved into the £144,500-a-year top job after serving in every rank in South Wales Police, starting as a PC in 1984. He spent two years as an assistant chief constable with Wiltshire Police before returning to his home force.

If he does venture to the supermarket the chances of his being mugged have diminished dramatically in the past year, with the number of recorded crimes dropping 12 per cent from 9,398 in November 2008 to 8,221 in November 2009.

Mrs Wilding was also concerned about supermarkets, claiming that the Co-op no longer sold fresh fruit because "there's no demand for it" in the depressed valleys. She said: "There is no hope in the valleys. I have worked in some of the worst inner-city areas in London and the deprivation here is different. The girls' aspiration is to get pregnant as quickly as possible and get a council property."

Speaking after his promotion, Mr Vaughan, who is in charge of 5,300 officers and a £248 million budget, said he was thrilled. He said: "I am honoured and proud to be the new chief constable for South Wales, my roots and family are in this area."

A spokesman for South Wales Police said that Mr Vaughan had written to Jane's Police Review asking it to publish a correction. Chris Herbert, the editor of the magazine, stood by his story. He said: "We don't make quotes up. If it is in the story he said it, and there will be a shorthand note. "It sounds as though he didn't like it when he saw it in print and is back-pedalling. We haven't yet heard from South Wales Police."

SOURCE



Muslim Child Brides in Britain

It is heartbreaking, even as it is unsurprising. In Britain, the authorities are now reporting the forced marriage of girls as young as nine years old on British soil. We are not talking about one case, but several, which take place under official protection. We are not speaking, then, about parents or "husbands" who are being charged with a criminal offense. The situation, in other words, is completely unacceptable and makes clear that we have a crying need for a new approach to these matters. Government must put its foot down – and powerfully so – so that there will be no doubt as to the way in which such grotesque crimes will be addressed.

First, when I say that the marriage of nine-year-old girls in today's Britain (and the rest of the EU, for that matter) is unsurprising, my statement is based on my own 17 years of experience in the field of immigration: forms of assault based on tradition and religion – including child marriage, forced marriage, genital mutilation, so-called honor-related offenses such as rape and murder – have become established here as a result of immigration, mostly from Muslim countries. Instances of these offenses have been documented in countries such as Norway (where, to be sure, there have been no recorded cases of marriage to girls as young as nine, but where the marriage of an 11-year-old came to light in a TV documentary that I worked on as journalist; such cases have also been known in Sweden). The only phenomenon that has not been documented in Norway thus far is forced eating by girls before they are to be married off. I was told about this practice by feminists in Paris in 2003, and the phenomenon had been imported into France by immigrants, mostly from Mali. Girls are locked up and fed like geese before being married, because in their culture being fat is considered beautiful.

This being said, the news from Britain, which has been reported in the Times, deserves widespread attention. Because the authorities are obviously aware of very serious information about actual children who are supposedly under the protection of those very same authorities. In other words, Britain's Ministry of Justice, if the Times is to be believed, knows who these children's parents are, parents who have attempted to arrange for the rape of their own children. For this is what we are talking about here: the deprival of children's freedom, plus countless years of repeated rape. Such phenomena must force authorities to sit down with a cool head and a warm heart and ask themselves: who are we, and where are we going? What are we doing to ourselves as a nation, to our heritage, to our culture, to our future? According to the Times, however, British authorities are not doing anything of the kind. Here comes the proposed initiative, and before you read this sentence you had better take a deep breath. The Ministry of Justice says that the children's parents are receiving help from the authorities "to solve the problem."

I must admit that the principal methods being used in such cases in Norway and in Europe generally – namely, information and dialogue – no longer hold a particularly cherished place in my heart. In my view, the methods must be appropriate to the crime. By far the majority of parents in Europe understand that marriage to children is not "good"; it is precisely for this reason that such weddings do not take place in display windows. The same goes for the husbands with which these children are compelled to tie the knot – and by whom they are raped. As a consequence of the very high levels of immigration from majority-Muslim countries to Europe, we have seen the establishment in European cities of more or less closed enclaves which live according to the norms and values of the residents' countries of origin. These enclaves, as a rule, have turned their backs on the countries of which their residents are citizens; you might say that they close their blinds. My view is that the current situation calls for stronger measures. Because we are entirely behind the times.

The political establishment has allowed things to go too far. What is happening within extended families and within these immigrant communities is out of control, and the victims of this state of affairs are the most vulnerable people of all. If one is to have any hope whatsoever of regaining control of the problem, it must be answered back with firm and uncompromising demands and measures: in cases of child marriage, first with a long prison term and then, most important, after the prison term has been served, with expulsion from the country.

I mean this very seriously: if we do not begin to make use of such methods immediately in serious cases such as child marriage, genital mutilation, the dumping of children, so-called honor killing and honor rapes, then we will simply continue to be tilting at windmills for the rest of this century. These grotesque practices will not peter out over time – as our leading politicians quite seriously believed was the case, in the last decade, with both genital mutilation and forced marriage. (I could provide the names of actual politicians with whom I have discussed this, but these have been conversations in closed rooms which one does not write about if one hopes to maintain their trust. I can, however, say this: that they believed that the problem would disappear in the generation of immigrants' children, their reasoning being that this "second generation" was born here and would therefore behave like other Norwegians.)

Allow me to give a specific example from a criminal case in Norway that is currently under litigation. In August 2005, Human Rights Service reported to the police a couple whom we suspected, with good reason, that four of their then six daughters had been genitally mutilated. All of the children had been born in Norway (meaning that they had not been genitally mutilated as children before immigrating to Norway, which is not a crime), and the four oldest, who were then aged 5 to 11, were sent to one of the parents' three exquisite properties in Gambia "to learn about their parents' culture and religion," as they so nicely put it. When I visited the girls at their parents' residence, they had already been there for two years, under the "care" of their father's second wife (he now has three wives). The girls were not only emotionally mistreated by this woman; an adult individual told me that they had also been genitally mutilated in the jungle in the Gambian interior shortly after their arrival in 2003. They were to be "disciplined," as this source put it, and the girls were "totally disciplined," according to the source, when they were returned to wife #2 a week after their mutilation.

After we filed our report in 2005, the police in Norway worked intensely – and the case went entirely up to the top prosecutorial levels in both Norway and Gambia – to get the four little Norwegian citizens back to Norway. Now we are writing in 2010, and the girls are still "imprisoned" in Gambia, while their parents live freely – and supported by the government – in Norway. In short, the police have made several unsuccessful efforts to persuade the courts to allow them to hold on to the parents' passports while their case is being investigated, so that they, for example, would not be able to travel to Gambia (where the oldest girl, age 15, is waiting for her parents to come and marry her off to a cousin, according to sources in Gambia).

In 2008, Norwegian authorities decided to investigate the parents' two youngest daughters, who lived with their parents here in Norway. The three-year-old girl was not genitally mutilated, but the five-year-old was. (The latter had also been in Gambia, while the former had not.) The father was taken into pretrial custody (a historic imprisonment in Norway), while the mother escaped punishment on the grounds that she was once again pregnant. After a few weeks, the father was a free man again, but has still refused to bring his daughters back to Norway. So far he has not been punished.

What do you think would have happened in this case if the father's citizenship could have been revoked? The case would most likely never have been a case at all. The parents would never have played Russian roulette with what appears to be the only thing they love, their Norwegian citizenship and the financial bounty it affords. For that's all that Norwegian citizenship means to parents like this: money. In their minds and hearts, they are still back in Gambia.

If someone now comes along waving international human-rights conventions in defense of such parents, I can reply with the same conventions, for example the convention on children's right to live with their parents, and as long as the parents deny their children this right, Norway can ensure that the children are given this right by sending their parents back to Gambia. Also, if we allow us to use our critical common sense, what matters more: an adult's right to retain a citizenship he has acquired in his adulthood when in fact he could just as easily live in his country of origin, or a child's right to be protected from ritual mutilation, and then from forced marriage with rape to follow – not to mention right to be brought up with the care and love he or she deserves?

We have seen the development in Europe through the 1990s and up to the present time, and it can no longer be denied: larger and larger groups from the Muslim world are living in self-imposed isolation and practicing criminal traditions that negatively affect the health of children, young people, and women. No one can answer the question of how many of these practices have become more common, precisely because they take place "in the dark, on the inside."

I believe that the practices have increased in frequency and will continue to do so in line with the rate of immigration, the number of Muslims living in Europe, and the resultant increase in the isolation of these minorities. In any event, we cannot "sit and wait for better times" – because this is about the destruction of human life, and the sustainability of our welfare state. Simply the fact that women's rights are now going in reverse (see also Aftenposten's report on the Muslim moral police who operate in the Oslo neighborhood of Gronland, and who among other things deprive women and gays of their freedom) is completely intolerable.

To sum up, I think that it is alarming that we should be so extremely naive as to believe that the conditions will suddenly become so much better in this decade. We need for the police to take an entirely different approach. We need to speak and act in such a way that no one can misunderstand that things have crossed the limits of patience. A society based on humanism cannot live with such conditions. It is, after all, about helpless and defenseless children and teenagers, and marginalized women.

My last word on these matters, then, is this: the thoughts that govern official policy in these areas are about ten years out of date. At the same time I am quite certain that it is only a matter of time before citizenship will not be so sacred anymore as to be untouchable.

SOURCE




When Race-Based Voting Is Just Fine

The Times [NYT] spent much of the 2008 campaign fretting about John McCain going after the white vote and fearing Barack Obama might lose the election because racist whites were reluctant to vote for blacks. Talk of the "Bradley Effect" haunted wishful pro-Obama campaign stories. But when it comes to blacks reluctant to vote for white candidates, the Times raises little criticism and hardly seems to care about the race-based voting pattern.

In Wednesday's "Black Candidate's Decision Transforms New Orleans Race," Southern-based reporter Campbell Robertson wrote an entire story about blacks in New Orleans agonizing over a prominent black candidate for mayor dropping out of the mayor's race. Robertson blandly restated the dismay among some blacks about "the possibility of a white man in the city's most powerful office."

The balance of power between blacks and whites in New Orleans has been an issue for decades, a back-and-forth that has only intensified since Hurricane Katrina struck in 2005, now that every election is a referendum on the future of the city. But a recent decision by a black candidate to drop out of the 2010 mayor's race has made the possibility of a white man in the city's most powerful office startlingly real.

A white man? How awful.

In the weeks after [Mitch] Landrieu's announcement, the wisdom among political experts around town had generally been that the Feb. 6 primary would result in two candidates who would go on to compete in the March runoff: a white candidate, most likely Mr. Landrieu, and a black one. The black candidate was widely expected to be Edwin R. Murray, a state senator who is well respected if a little reserved for the rough and tumble of New Orleans politics.

But Murray dropped out January 2, resulting in some inflammatory racial rhetoric that the Times let pass without showing its usual exquisite racial sensitivity.

Mr. Murray's decision, several campaign aides said, was based on recent polls showing Mr. Landrieu with a huge lead, buttressed by considerable support among black voters, many of whom remember the racial barriers torn down by Mr. Landrieu's father. That lead was not insurmountable, but overcoming it would have required a large outlay of campaign money that just was not there.

Mr. Murray also said in a statement that he had dropped out to avoid a racially divisive campaign. But the fact that his announcement left Mr. Landrieu and John Georges, a white businessman and former candidate for governor, as two of the front-runners, may have fueled just that.

The New Orleans Tribune, an African-American newsmagazine, called Mr. Murray's decision "a betrayal of the black community." At a news conference, Mr. Henry castigated the news media for having "prematurely crowned the next mayor as a white mayor." ......

Bill Rouselle, owner of a public relations and consulting firm, helped engineer Mr. Nagin's re-election in 2006 and had been working for Mr. Murray's campaign. Now he has agreed to join the Landrieu campaign....Mr. Rouselle said his daughter was even thinking of voting for Mr. Landrieu.

"For her to even consider voting for a white candidate is something totally different," he said. "It's almost as big a deal as the prospect two years ago that we would have an African-American president of the United States."


SOURCE



Government in the Bedroom – and Everywhere Else

Left-liberals, when discussing abortion on demand, often declare: "We don't want government in the bedroom." While I am not arguing about abortion rights, I will point out how the left really wants government in our homes.

After we moved to Cumberland, Maryland, in 2001, a woman from the state tax assessor's office soon walked into our house. There was no asking permission, nothing. She strolled in as though she owned the place, and I suspect she understood her powers over our family and our possessions. Indeed, on that day we did have government in our bedrooms – and everywhere else. That was not an aberration, and the huge reach that government has over our lives and homes hardly is limited to tax assessment. The majority of us, each time we visit a bathroom, can appreciate the long reach of the state whenever we flush a toilet. Jeff Tucker tells why:

This act [the Energy Policy Act of 1992], passed during an environmentalist hysteria, mandated that all toilets sold in the United States use no more than 1.6 gallons of water per flush. This was a devastating setback in the progress of civilization. The conventional toilet in the US ranges from 3.5 gallons to 5 gallons. The new law was enforced with fines and imprisonment.

Tucker points out that in the past, toilets with more water tended to flush better, and one did not need to constantly use a plunger – or worse. These toilets, he noted: "were great cultural and civilizational achievements. In a state of nature, the problem of human waste and what to do about it is persistent. Do the wrong thing and you spread disease and misery".

Indoor plumbing since the time of the ancient world has been a sign of prosperity and human well-being. Indoor toilets that flow into a sewer have been around since 1500 B.C., but every new settlement of people in a new area presents the problem anew. In rural America, indoor toilets weren't common until the 1930s. That today everyone assumes them to be part of life is a testament to the creative power of economic progress. Unfortunately, government policies have made our bathrooms more unsanitary. However, why stop there? Let's go back to the bedroom.

As governments and political, education, and media elites continue to spread "global warming" panic, one of the things we are hearing from these elites is that governments need to adopt "population controls." For example, Canada's Financial Post recently had a column by Diane Francis that demanded a China-style "one child" policy for the world, in the name of "sustainability," of course.

I don't have to give a lesson in the "birds and the bees" to tell readers how children are created, so it is no stretch to say that Francis (who has two children, by the way) is calling for, well, government in the bedroom. So much for "pro-choice" policies.

But why stop at bathrooms and bedrooms? Government sees fit to rummage through your children's toy boxes and tell you that many of the toys are "unsafe" and must be destroyed or recalled. (For that matter, one can surmise that the toy boxes themselves most likely are "hazards" in one way or another, according to the government's Consumer Product Safety Commission.)

Then there is the kitchen. The same government that keeps your toilets stopped up, demands the authority to snuggle up with your and your spouse under the covers, and tells your children what are and are not "acceptable" toys, also tells you how to cook and keep your kitchens "safe." (These safety sites don't tell you how government policies make food prices higher, forcing you to use more resources than economically necessary. Nor do they tell of the symbiotic relationship between government food regulators and the food industry.)

So, there you have it. The same people who claim they don't want "government in the bedroom" demand that government be in your bedroom, kitchen, bathroom and elsewhere. Gee, think of what might be going on if they claimed to want government in your bedroom.

SOURCE

*************************

Political correctness is most pervasive in universities and colleges but I rarely report the incidents concerned here as I have a separate blog for educational matters.

American "liberals" often deny being Leftists and say that they are very different from the Communist rulers of other countries. The only real difference, however, is how much power they have. In America, their power is limited by democracy. To see what they WOULD be like with more power, look at where they ARE already very powerful: in America's educational system -- particularly in the universities and colleges. They show there the same respect for free-speech and political diversity that Stalin did: None. So look to the colleges to see what the whole country would be like if "liberals" had their way. It would be a dictatorship.

For more postings from me, see TONGUE-TIED, GREENIE WATCH, EDUCATION WATCH INTERNATIONAL, FOOD & HEALTH SKEPTIC, GUN WATCH, SOCIALIZED MEDICINE, AUSTRALIAN POLITICS, DISSECTING LEFTISM, IMMIGRATION WATCH INTERNATIONAL and EYE ON BRITAIN. My Home Pages are here or here or here or Email me (John Ray) here. For readers in China or for times when blogger.com is playing up, there is a mirror of this site here.

***************************

14 January, 2010
Why did it take foreign judges to stand up for British liberties?

Pause for a moment if you will, and think: when did you last hear a British politician talk about the idea of English liberty; or refer without irony, apology or malice to the rights of a freeborn Englishman or woman? How quaint those concepts now sound. For little by little we have become so inured to the erosion of our of traditional liberty - that is, our freedom from an overbearing state and its subordinate outriders - that we scarcely notice what we have lost any more.

How that complacency would have horrified our ancestors. World War II was fought, in our national consciousness at least, explicitly in defence of our tradition of individual freedom against authoritarianism. But two generations on from our victory over Nazism, and in the most bitterly ironic twist of all, we had to be saved this week from our own authoritarian impulses by Europe, in the form of a unanimous, scathing repudiation by seven judges on the European Court of Human Rights of random 'stop and search' powers handed to our police by our own Parliament.

Their judgment comes after an appeal by two feisty young people who were not prepared to be pushed around. Kevin Gillan and Pennie Quinton were making their way to a demonstration outside an international arms fair at the ExCeL Centre in London's Docklands in 2003 when they were separately stopped by police under section 44 of the Terrorism Act 2000. Miss Quinton, a journalist, was carrying a valid press card as she went to cover the event, but that did not satisfy the police who told her to stop filming. Mr Gillan was stopped on his bicycle and detained by police for some 20 minutes.

The police did not try to suggest that either of them had, or was about to, commit a crime. Neither was carrying a brick or a bottle with a view to making a Molotov cocktail. But both were detained and searched by police for no other reason than the police knew they could do so, thanks to powers awarded to them by section 44 of the Terrorism Act 2000. This is what policing policy has become in Britain - crowd control masquerading as being 'tough on terrorism'.

Those who spoke up at the time about the sinister potential of this oppressive law, whipped through Parliament without proper review, were accused of scaremongering. Don't be absurd, the sceptics were told, it is not as though the police are going to start stopping and searching thousands of innocent people. And at first, of course, they did not. But how the figures soon climbed. In the first year of section 44, 6,400 people were stopped and searched. By 2005 it was 37,000 and last year it was a staggering 197,000. So much for that complacent phrase beloved of every control freak: 'If you have nothing to hide, you have nothing to fear.'

How did this sorry state of affairs come about? Section 44 allows 'areas' of the country to be designated for stop and search without a police officer having even to claim any grounds for suspicion. Designation can be made by an assistant chief constable, and may be made secretly without judicial or Parliamentary oversight, and can be rolled over almost indefinitely. Hence why it has taken a few years for its widespread use to become apparent.

Yet as the numbers of those stopped and searched has soared, how many of them do you think went on to be convicted of terrorist offences? Answer: precisely zero. In other words, this sweeping new power has contributed nothing whatsoever to national security, while provoking rising mistrust of those charged with our protection.

For the consequence of nearly 200,000 innocent people being humiliated and inconvenienced by young police officers with nothing better to do can be seen in the growing public contempt for the police.

And because Asian and black people are more likely to be stopped, the police then have to stop white members of the public for no reason other than statistical balance. My sister-in-law was stopped in central London driving her Volvo estate car. As the young officer gingerly picked through the mess in the boot from a camping holiday, he made no effort to pretend he thought this mother of three was a likely terrorist suspect. Indeed, he showed no urgency in the matter until he asked if he could put her down on the form as 'white', and then she realised what the game was.

The constable could go back to the station with the paperwork to satisfy his sergeant that he was being even-handed, and the Home Office would be happy that while no terrorists are being caught, at least we are not being racist about it. No wonder the middle classes now view the police with the contempt that black Britons felt for them in the 1970s.

In truth, if our police had not become so infatuated with modish political fashions, none of these extravagant legal powers would matter so much. But increasingly the police cannot be trusted to exercise restraint, show sound judgment or simple common sense.

On the same day the Strasbourg ruling was handed down, the Chief Constable of Kent, Allyn Thomas, was forced in the High Court to concede that 11-year-old twins had been held during a demonstration at a coal-fired power station. These youthful potential terrorists were searched under 1984 legislation which requires officers to have reasonable grounds for believing an individual is carrying a weapon. Predictably, the twins had no weapons, though their mother said both were understandably upset, thinking they were about to be carted off to a prison cell.

Exactly the same process has happened with another piece of flagship legislation, the Regulation of Investigatory Powers Act (RIPA). When it was spirited through Parliament, some warned this law, designed to crack down on serious offences such as money laundering, gave huge powers to numerous public bodies.

The sceptics were accused of scaremongering. But the history of RIPA has shown that when institutions are given theoretical powers, they grab them with both hands and use them to the full. Hence we now have local councils up and down the country routinely using a law designed to counter organised crime to deal instead with such trivial issues as dog fouling, fly-tipping and taxi overcharging.

Even the taxman has jumped in on the act. An anti-surveillance pressure group published claims yesterday that officials at HM Revenue and Customs are using anti-terror laws up to 15 times a day to snoop on taxpayers and small businesses suspected of breaching the rules.

In this legal and administrative nightmare, it is a sad reality that we, the supplicant citizens of an expanding European superstate, have no more to hope for than to be saved by the Strasbourg court, a pan-European institution that has done so much damage to the stature of Britain's judicial system.

After 13 years of Labour rule have been so destructive of our individual freedoms, how shameful that only foreign judges sitting on foreign soil are now willing to make a stand for the liberties we could once all take for granted.

SOURCE



The importance of being an adult

One of the most pernicious effects of the Bismarkian Welfare State is the infantilization of society, the destruction of adulthood. This infantilization renders people incapable of caring for themselves. It places them in a state of permanent dependence. Unable to live without the state, people are put in a position where resistance to the rulers, even in small areas like a personal preference for ingesting one mind-altering substance rather than another, risks their ability to practice their professions, the services they depend on, their children's education, their access to modern financial institutions, in the future, even possibly affect their access to medical care.

If you want to be free, you must become an adult, which is difficult in this age when society, the media, the state, your family are all suggesting that you continue behaving as a child.

What is it to be an adult? Every philosophy tackles this question. While there are many nuanced disagreements over the precise description of what adulthood actually is, there is widespread agreement on certain fundamental elements of adulthood. Quite simply, an adult is widely described as a person who is aware of the consequences of his or her actions, is capable of reason and holds himself accountable for the results of his or her choices. An adult is prepared to provide for his or her needs or to do without.

The modern state discourages adulthood for the simple reason that a person who is prepared to only consume that which they have earned will not accede to being plundered. If the state is to gather the vast riches its rulers desire, the state must place the producers in a state of dependence and fear – two conditions guaranteed to make men malleable.

Dr Stephen Covey has spent his life studying what made people and organization effective – capable of exerting influence over the people and organizations they come in contact with. He observed that the most effective organizations and people all first turn inward and master themselves. He observed that the rational and consistent application of their principles to their own conduct earned the respect of those who observed them. Too many lovers of liberty fail at this. They talk the talk well, but when it comes to ordering their lives, they fail to walk the walk.

2009 was a bad year for lovers of liberty. The governments of the world continued increasing their stranglehold on humanity. here in the U.S. Barack Obama expanded and continued to socialist policies of George Bush, capitalizing on Bush's successful efforts to increase government control of the capital markets. The U.S. congress passed laws that increase their control of the medical industry, laws intended to control the Earth's climate that threaten to send humanity back to the dark ages. And many of our countrymen seem only too happy to submit to the yoke, with over 50% of Americans now consuming state aid in some form or another.

However, the states have also set the seeds of their own doom. They have lost control of mass media; the pyramid schemes of plundering and redistributing wealth are cracking; the unsustainable distortions to the capital structures of the world economy are failing . The governments of the world are doomed. The only question is how destructive their collapse will be.

So, we must now begin looking to laying the foundations for the next revolutions, and the most important foundations stones are the ones we lay in our own hearts, and in the example we set for others.

So how far should we go to end our sependence? Shall we eschew government roads, pull our children from government schools? Refuse to use Federal Reserve Notes in our business? What steps you take are really up to your conscience. In the areas where the government has monopolized a service, such as its road monopoly, I see nothing immoral in using that service, especially when one considers the impact refusing to use the service has. But, there are certain principles you should strive for:

* Support yourself as much as possible.

* Get in the habit of planning for the future.

* Limit the services you consume from the state as much as practicable.

* Be honest in your dealings with your fellows. Provide good value in your business dealings

* Enter a profession that is as far removed from state privilege as possible.

These steps will help you better resist the usurpations of the state and allow you greater freedom, and make you a nucleus around which a free sociey will grow.

SOURCE



Leftist Britain big on propaganda

Government spending on "good news" campaigns about policing, education and jobs has jumped by almost 50% during the past four years to a record £214m.

Ministers have used the money to fund a series of high-profile adverts to trumpet the success of Labour policies. However, several attracted complaints for bias and misleading the public. Critics claim much of the advertising blitz amounts to little more than backdoor electioneering and political propaganda and have accused the cash-strapped Labour party of using public funds to boost its general election campaign.

Ofcom is investigating public complaints about a TV advert for the Home Office's "policing pledge" that claimed neighbourhood police officers spent 80% of their time patrolling the streets. It was undermined by Jan Berry, a Home Office adviser and former chairman of the Police Federation, who said officers were overloaded with red tape and so spent an average of just 13.6% of their shift on the beat.

Last year the Department for Children, Schools and Families spent £2.7m advertising a new diploma, claiming it was "accepted by all universities". The advert was pulled in October when it emerged that some institutions, including Cambridge, did not recognise the qualification.

Francis Maude, the shadow cabinet office minister, said: "Labour seems to have forgotten that taxpayers' money is not there to bankroll its propaganda."

Figures collated by Nielsen, an organisation that monitors advertising budgets, shows the government spent £145m in 2006, rising to £160m in 2007 and £193m in 2008. In 1997, when Labour first came to power, spending was just £45m.

The Central Office of Information, which co-ordinates the government's advertising strategy, said: "There are checks in place to ensure government communications are not liable to being misrepresented as party political."

SOURCE


Australia: Child safety trumps political correctness -- for once

THE Family Court has given a white grandmother custody of her two Aboriginal grandchildren. The court ruled a safe, stable upbringing in her home is more important than their immersion in the hunter-gatherer culture of their people, The Australian reports.

The grandmother, 60, has been fighting for full-time care of the children since 2008, saying they had been exposed to alcohol-fuelled violence in every home they lived in before coming to her.

The mother's legal team, from the Northern Australian Aboriginal Justice Agency, argued that the children must be raised in the tradition of Tiwi Islanders: gathering bush tucker, doing craftwork, speaking the Tiwi language and attending ceremonies. They pressed the importance of extended family in Tiwi culture: the children's mother is one of 11 children who were raised mostly in "bush settings", and their grandmother on their mother's side is a Tiwi elder.

The court heard the mother started a relationship with a white man in 1999. It was short and violent, and "NT police intervened on many occasions". The children's grandmother, who is part-Italian and part-Croatian, told the court their mother "abandoned" them to her care in 2006, only to take the children back again in 2007.

At a Full Court hearing in December, the mother's legal team argued that the children must live the Tiwi culture or they would gain only a "shallow or second-hand appreciation" of it. They said the children could not enjoy their Aboriginality "if they live predominantly with a person who does not viscerally understand them". The court agreed the white grandmother "does not understand what it is to be Aboriginal" and "can never know what it is to be an indigenous person".

SOURCE

*************************

Political correctness is most pervasive in universities and colleges but I rarely report the incidents concerned here as I have a separate blog for educational matters.

American "liberals" often deny being Leftists and say that they are very different from the Communist rulers of other countries. The only real difference, however, is how much power they have. In America, their power is limited by democracy. To see what they WOULD be like with more power, look at where they ARE already very powerful: in America's educational system -- particularly in the universities and colleges. They show there the same respect for free-speech and political diversity that Stalin did: None. So look to the colleges to see what the whole country would be like if "liberals" had their way. It would be a dictatorship.

For more postings from me, see TONGUE-TIED, GREENIE WATCH, EDUCATION WATCH INTERNATIONAL, FOOD & HEALTH SKEPTIC, GUN WATCH, SOCIALIZED MEDICINE, AUSTRALIAN POLITICS, DISSECTING LEFTISM, IMMIGRATION WATCH INTERNATIONAL and EYE ON BRITAIN. My Home Pages are here or here or here or Email me (John Ray) here. For readers in China or for times when blogger.com is playing up, there is a mirror of this site here.

***************************

13 January, 2010
Police forces dominate list of gay-friendly employers in British survey

One would have thought that professional competency and honesty would be the sole focus. Many homosexuals are also unusually emotional. That gives them preference in a police job? One would have thought that the opposite was needed

Tom Robinson expressed the anger felt by many homosexuals when he sang of police violence against them in the 1970s anthem Glad to Be Gay. But today five police forces are named among the most gay-friendly employers in the country in an annual poll.

Although IBM, the technology company, won the overall title of gay-friendly employer of the year, Hampshire Constabulary were in second place and the forces in Kent, Merseyside, West Midlands and the Metropolitan Police were placed in the Top 20. A further six forces earned places in the Top 50.

Hampshire Constabulary was also named public sector employer of the year. The index is compiled each year by Stonewall, the campaign group, which rigorously measures the performance of employers, including site visits and anonymous questionnaires to more than 7,000 gay staff about what it is like to work there.

Stonewall's employers' index is now in its sixth year. When it first collated the data not one police force made it into the Top 20, and six employers requested anonymity because they did not want it to be known that they were gay friendly. Ben Summerskill, chief executive of Stonewall, said that many constabularies had made a concerted effort to change their employment practices, although they could go farther. "We have seen very significant change in roles of police services as employers in the last five years. The challenge that still confronts them is to embed the same approach in the way they deliver policing. Some evidence suggests they need to widen their perspective in delivering a world-class public service," he said.

Private sector companies had often been more successful in harnessing the power of gay employees into commercial practice than the public sector. Ernst & Young and Goldman Sachs also performed strongly this year, coming third and fifth respectively. But Mr Summerskill said that he was particularly pleased to see big legal firms in the top places for the first time. Simmons & Simmons, Pinsent Masons, Herbert Smith and Eversheds have all made it into the Top 100.

Brighton & Hove is the highest-ranking council, with Tower Hamlets — which recently appointed a gay chief executive, Kevan Collins — in second place.

Alex Marshall, Chief Constable of Hampshire, who marched at the front of the annual Gay Pride Parade in Brighton last year, said that second place was hugely gratifying. "My team of police officers, staff and volunteers does a brilliant job to ensure we treat everyone fairly and equally, regardless of sexual orientation," he said.

Brendon Riley, chief executive officer of IBM UK & Ireland, said his company was extremely proud to accept the award. "We pride ourselves on delivering a working environment which reflects equality of opportunity and experience for all. Diversity constitutes our character, our identity and ultimately our success — it is in our DNA," he said.

Stonewall noted that while some sectors were clearly making an enormous effort to change their ways, sectors such as media, retailing and construction appear to be doing little to be attractive employers to gay men and women.

SOURCE




Britain bans Islamic fanatic group

The Islamist group that had planned to march through the town where the bodies of British troops killed in Afghanistan are repatriated will be banned from tomorrow. Alan Johnson, the Home Secretary, moved against Islam4UK after days of controversy over its proposal to march in Wootton Bassett, Wiltshire, to honour Muslims killed in the conflict. The banning order will also apply to the group's many other names, including al-Muhajiroun. It will be a criminal offence, punishable by up to ten years in prison, to be a member of the organisation.

Mr Johnson said that the group had avoided being banned in the past simply by changing its name. "I have laid an order which will proscribe al-Muhajiroun, Islam4UK and a number of the other names the organisation goes by. It is already proscribed under two other names: al-Ghurabaa and the Saved Sect. Proscription is a tough but necessary power to tackle terrorism and is not a course we take lightly."

Islam4UK is led by Anjem Choudary, who founded al-Muhajiroun in the 1980s with the radical cleric Omar Bakri Muhammad. Mr Choudary's announcement of a planned march through Wootton Bassett led to fears of public disorder.

From tomorrow, anyone arranging a meeting in the name of Islam4UK will be breaking the law, as will anyone wearing group emblems or clothes. The order also gives the authorities powers to seize its assets.

Mr Choudary said on the Radio 4 Today programme: "The word 'terrorism' has been defined in the dictionary as the use of violence against a community or a section of the community. I have been campaigning to say that that is precisely what the British Government is doing in Iraq and Afghanistan and even domestically." He denied that Islam4UK members were involved in violence. "I challenge anyone to authentically prove that any of our members have been involved in any violent activities or promoting violent activities or asking anyone to carry out any sort of military operations," he said.

SOURCE



While Europe Sneered

Kurt Westergaard and other brave critics of Islamic fanaticism continue to fend for themselves

Yesterday, a friend sent me a link to an article entitled "Eurabian Follies" on the website of the journal Foreign Policy. The author, Justin Vaïsse, took to task several authors, including me, who have warned in recent years of the Islamization of Europe. Vaïsse countered these authors' mountains of hard facts with a big helping of the usual supercilious sneering. His thesis: Europe is chugging along just fine; Islam poses no real challenge to the continent's freedom and prosperity; after all, the "experts" say so. Never mind the draining of European welfare systems by Muslim families, the explosion in rapes and gay-bashings and Jew-baitings, the proliferation of honor killings and forced marriages and no-go zones; never mind the murders of Pim Fortuyn and Theo van Gogh by fanatics who objected to those men's positions on Islam; never mind the threats directed at critics of Islam, such as Geert Wilders, Ayaan Hirsi Ali, and Robert Redeker, which have obliged them to live in hiding or with round-the-clock bodyguards.

The timing of Vaïsse's article was unfortunate—for him, anyway: it appeared around the time of the Christmas Day terrorist attack on Detroit-bound Northwest Flight 253 and the New Year's Day assassination attempt on Kurt Westergaard, creator of the famous Mohammed-in-a-bomb-turban cartoon published in the Danish newspaper Jyllands-Posten. (Only a bathroom that had been converted to a panic room in Westergaard's house saved the artist from an axe-wielding Islamist maniac.) Let's not even mention the over 1,000 cars torched in French cities on New Year's Eve, which is becoming an annual tradition among that nation's Muslim youth.

As it happened, I received the link to Vaïsse's article on the same day that I discovered that my dear friend Hege Storhaug had once, like Westergaard, been a target of violence, apparently because of her criticism of Islam. Hege is a former journalist and longtime women's rights activist in Oslo whose concern about the treatment of women and girls in Muslim communities made her a pioneering critic of Islam in Norway. Time and again she has taken extraordinary personal risks to stand up for females who are confined to their homes, who are denied educations and careers, and who are the victims (or potential victims) of honor killing, genital mutilation, forced marriage, and sundry forms of physical, emotional, and sexual abuse.

In 2006, her book But the Greatest of All Is Freedom: On the Consequences of Immigration became a huge—and controversial—best-seller in Norway. At the time, Hege lived in a neighborhood called Kampen, a part of Oslo that brings to mind the Haight-Ashbury or East Village of the 1960s. Hege notes that after her book began to sell big—and draw harsh media attacks—her neighborhood was papered over with posters featuring a photo of her with an X drawn over her face, along with the slogan NO TO RACISTS IN KAMPEN. Then one day—as Hege revealed in a powerful account posted yesterday on the website of Human Rights Service, the small foundation where she works—one or more people broke into her home, beat her, and left her bruised and unconscious in a pool of blood on the floor. Nothing was stolen. The date was January 1, 2007—three years to the day before the attempted murder of Westergaard.

At first, Hege kept the crime secret, for fear that publicizing it would discourage other critics of Islam from speaking out. Not until a month later did she report the brutal event to the police, and then only after a lawyer friend had secured a guarantee that the report would not be made public. But the steady rise in Muslim violence in Europe, culminating in the Westergaard attack, helped changed her mind about publicly revealing the assault. She also wanted to underscore the fact that many in the media—people like Vaïsse, I might add—were by their see-no-evil approach to the subject encouraging physical attacks on people like her and Westergaard. This state of affairs, she felt, needed to be addressed publicly and its real-world consequences made clear.

The fact is that for years Hege has been the target of a ruthless, tireless, and breathlessly mendacious campaign of criticism by the far-left Norwegian media. She's become Public Enemy Number One among not only radical Muslims but also Communists, socialists (whose numbers in Norway's capital are not insignificant), and what Hege calls "organized anti-racists." These are members of Scandinavia's many government-funded organizations who claim to be liberal opponents of racism but are in fact largely concerned with defending even the most illiberal aspects of immigrant cultures. Indeed, Hege doesn't believe that her assailants were Muslims; she suspects that they were far leftists of the sort who proliferate in neighborhoods like Kampen and who have made common cause with European Islamists. Hege is also convinced—as am I—that the media's concerted effort to identify her as a racist and Islamophobe influenced her attackers. This is not difficult to believe: it was, after all, the Dutch media's demonization of Fortuyn that helped put him in an early grave instead of in his country's prime ministership.

In her Monday post, Hege suggested that if all the influential newspapers in Europe had published the Danish cartoons, "it would have been much more difficult to build up the increasingly brutal climate we see now all over Europe: the fact that people are not just the subjects of attacks, and of attempted murder, but are denied virtually all personal freedom in their daily lives, so that Westergaard cannot set foot outside his home without the police on his heels, just as Robert Redeker is living underground in the homeland of Voltaire." And she asked: "Will Europe manage to set its foot down strongly enough . . . that there will be no doubt that the continent never will give up its founding values? Or will the commentariat and political elite continue to give way, inch by inch . . . ?" Any of us, she warned, can end up a Kurt Westergaard if we dare to speak our minds. But don't tell that to the "experts" at Foreign Policy.

SOURCE



Our Incompetent Civilization

Sometimes we have to choose between evils

When does a civilization become incompetent? I've been mulling the question in a number of contexts over the last year, including our inability to put a stop to Somali piracy, detain a terrorist who can neither be charged nor released, think rationally about climate change, or rebuild Ground Zero in an acceptable time frame.

But the question came to me again in Brussels on Sunday as I watched my children—ages six, four, and four months—get patted down before boarding our U.S.-bound flight. The larger-than-allowed bottle of cough syrup in my carry-on, however, somehow escaped our screener's humorless attentions.

Yes, the screener in this case was Belgian, not American. Yes, terrorists come in any number of skin colors, and they aren't above strapping explosives to their own children. And yes, the Obama administration took a half-step toward sanity by ordering additional screening of passengers from 14 countries, including Yemen, Pakistan, Saudi Arabia and Nigeria, home of Flight 253 would-be bomber Umar Farouk Abdulmutallab.

But here's a predictive certainty: Not one non-Muslim from any of these countries (or others such as Egypt or Jordan, which were oddly excluded from the list) will ever become a suicide bomber. The localized case of Sri Lanka's Tamils aside, suicide bombing is a purely Islamic phenomenon. Note that during the whole of the intifada there was not a single case of a Palestinian Christian blowing himself up, making a nonsense of the view that Israel's checkpoints and curfews and security fences were the main cause of the terror.

So as Homeland Security, TSA and the rest of the government's counterterrorism apparatus struggle to upgrade travel security in a way that doesn't involve freeze-drying passengers in their seats, it's worth noting that we have finally reached the outer bounds of a politically correct approach to airport security. To wit, the U.S. government is now going to profile Muslim passengers, albeit partially, indirectly and via the euphemism of nationality instead of religion. Insofar as actual security is concerned, it would be both more honest and effective if it dropped the remaining pretense.

The obvious rub is that profiling goes against the American grain. We shudder at the memory of previous instances of it, particularly the internment of Japanese-Americans in the 1940s. Rightly so.

But a civilization becomes incompetent not only when it fails to learn the lessons of its past, but also when it becomes crippled by them. Modern Germany, to pick an example, has learned from its Nazi past to eschew chauvinism and militarism. So far, so good. But today's Multikulti Germany, with its negative birth rate, bloated welfare state and pacifist and ecological obsessions is a dismal rejoinder to its own history. It is conceivable that within a century Germans may actually loathe themselves out of existence.

In the U.S., our civilizational incompetence takes various forms. For instance: No country in the world collects more extensive statistical data about its own population than the U.S. And no country is as conflicted about the uses to which that data may or may not be put than the U.S. So what exactly is the point of all this measuring, collating and parsing?

Our deeper incompetence stems from an inability to recognize the proper limits to our own virtues; to forget, as Aristotle cautioned, that even good things "bring harm to many people; for before now men have been undone by reason of their wealth, and others by reason of their courage."

Thus we reject profiling on the commendable grounds that human beings ought not to be treated as statistical probabilities. But at some point, the failure to profile puts innocent lives recklessly at risk. We also abhor waterboarding for the eminently decent reason that it borders on torture. But there are worse things than waterboarding—like allowing another 9/11 to unfold because we recoil at the means necessary to prevent it. Similarly, there are worse things than Guantanamo—like releasing terrorists to Yemen so they can murder and maim again (and so we can hope to take them out for good in a "clean" Predator missile strike).

Put simply, we do not acquit ourselves morally by trying to abstain from a choice of evils. We just allow the nearest evil to make the choice for us.

And so it goes. We can be proud of how deeply we mourn the losses of troops in Afghanistan and Iraq. But a nation that mourns too deeply ultimately becomes incapable of conducting a war of any description, whether for honor, interest or survival. We rightly care about the environment. But our neurotic obsession with carbon betrays an inability to distinguish between pollution and the stuff of life itself. We are a country of standards and laws. Yet we are moving perilously in the direction of abolishing notions of discretion and judgment.

One of life's paradoxes is that we are as often undone by our virtues as by our vices. And so it is with civilizations, ours not least.

SOURCE

*************************

Political correctness is most pervasive in universities and colleges but I rarely report the incidents concerned here as I have a separate blog for educational matters.

American "liberals" often deny being Leftists and say that they are very different from the Communist rulers of other countries. The only real difference, however, is how much power they have. In America, their power is limited by democracy. To see what they WOULD be like with more power, look at where they ARE already very powerful: in America's educational system -- particularly in the universities and colleges. They show there the same respect for free-speech and political diversity that Stalin did: None. So look to the colleges to see what the whole country would be like if "liberals" had their way. It would be a dictatorship.

For more postings from me, see TONGUE-TIED, GREENIE WATCH, EDUCATION WATCH INTERNATIONAL, FOOD & HEALTH SKEPTIC, GUN WATCH, SOCIALIZED MEDICINE, AUSTRALIAN POLITICS, DISSECTING LEFTISM, IMMIGRATION WATCH INTERNATIONAL and EYE ON BRITAIN. My Home Pages are here or here or here or Email me (John Ray) here. For readers in China or for times when blogger.com is playing up, there is a mirror of this site here.

***************************

12 January, 2010
British political party leader faces jail over whites-only policy

And you thought that jailing your opposition was just for Nazis and Communists! You can't choose your friends and associates freely in Britain

The British National party is facing a crisis in the run-up to the general election after it emerged that Nick Griffin, its leader, could be jailed over its illegal "whites only" membership policy. Whitehall officials believe Griffin will be unable to comply in time with a court order forcing him to change the BNP's constitution to admit Asians, blacks and members of other ethnic minorities.

They say the BNP's membership is not due to vote on the constitutional change until after the court deadline expires towards the end of this month. Trevor Phillips, head of the government's equalities watchdog, which won the legal ruling three months ago, has instructed his lawyers to be ready to ask the court to impose crippling sanctions, including a heavy fine or possible jail term against Griffin and Simon Darby, the BNP's deputy leader.

If successful, the move could paralyse the right-wing party at a time when many at Westminster believe it is on the verge of winning its first seat in parliament with the support of disillusioned former Labour and Tory voters.

Officials question whether the head of a political party who has been imprisoned, fined or has had his assets sequestrated could continue to be its leader. "The BNP is very much Nick Griffin's party," said one official. "Were he forced to stand down three months before an election, then what are the prospects for the party? He could be replaced by someone who was much more hardcore. They would potentially be in disarray."

The legal action began last year when the Equality and Human Rights Commission issued county court proceedings against Griffin, Darby and Tanya Lumby, another senior BNP official. The watchdog argued that the BNP's constitution was unlawful because it restricted membership to particular ethnic groups and those whose skin colour is white.

Last October Judge Paul Collins agreed and awarded costs against the party. Griffin was forced to order a freeze on membership applications. The court gave him until January 28 to persuade the party to change its constitution and allow non-whites to join. However, Griffin is unlikely to be able to deliver the change in time.

SOURCE



Scottish parents told they must escort teenagers to restroom

Most parents believe the days of supervising their children on the loo are long gone by the time they are teenagers. If so, they may want to avoid eating out in Glasgow. The city council has ordered that children under the age of 16 must be in sight of their parents anywhere on licensed premises — even if that means being accompanied to the lavatory. The regulations have the potential for family embarrassment when, for example, a 15-year-old boy eating at a cafe with his mother has to use the ladies' loos.

The council says the rule is required by the 2005 licensing act. It acknowledges there is a "huge difference between a toddler and a teenager", but says there are no legal provisions for making a distinction between ages.

Restaurateurs say it is absurd to extend to lavatories the requirement for children to be in sight of an adult at all times, but believe they have no alternative if they are to avoid the risk of punishment. Francesco Longo, manager of Barbarossa, an Italian restaurant in the south side of Glasgow, said: "We can't risk not to [comply], even if a youngster is 15, for fear of putting our licence at risk."

The regulations, brought in late last year, state: "While children are in any part of licensed premises and in particular the toilet areas, they must at all times be within sight of an accompanying adult." This could mean a girl dining with her father or a boy with his mother would have to use the opposite sex's lavatories. The dangers the council fears children may be exposed to have not been specified. They could range from abusers to risks such as electrocution.

Paul Waterson, chief executive of the Scottish Licensed Trade Association, said the rules were "absolutely ridiculous". He added: "Obviously, children should be supervised, but the new licensing laws were not brought in to make sure parents keep their eyes on them every single second."

Glasgow council said: "This rule fits with the principle of protecting children from harm. Clearly it would be unacceptable for children to be unsupervised on licensed premises, but equally we expect licensees to apply this rule with a degree of common sense. "We have to class children as everyone who is under 16, even though there is a huge difference between a toddler and a teenager."

SOURCE



Due process of law doesn't happen in Britain where the government is the accuser

In his recently released book Banned in Britain, Michael Savage, an American conservative talk show host, reveals the sordid details that caused the British Labor Party government to ban him from the UK. In context, the ban constitutes part of a larger effort to restrict free speech in the West.

One morning in May 2009, Michael Savage awoke and googled the news. There in bold headlines he read that he was forbidden to enter the UK, due to his "extremist views." At first he thought it was a joke. But upon linking to the British Home Office website, he discovered its truth. A "name and shame" list had been posted of those prohibited from entering the country. The list included terrorists, murderers and Michael Savage.

The talk show host never committed a crime. He never applied to enter the UK, nor was his show broadcast there. The British government never warned him that he was engaging in problematic behavior, nor did it notify him after placing him on the list. He was not afforded due process or any process. Rather, the decision to ban Michael Savage was made by government authorities with no oversight, behind closed doors. They side-stepped laws and trampled on his civil liberties.

Banned in Britain explains how, through the Freedom of Information Act, Savage uncovered e-mails by British authorities who made the decision. The e-mails demonstrated that because most of the people on the list were Muslim, the government feared that radicals would falsely allege that the "unacceptable behavior" policy was specifically targeted at the Muslim community. Therefore, authorities sought a non-Muslim to place on the list in order to achieve "balance in exclusion cases", or diversity in banning.

The Home Office's prime researcher found no evidence that Michael Savage advocated violence, or that violence was ever committed as the result of his words. Nevertheless, then-Home Secretary Jacqui Smith used a collection of Savage's sound-bites out-of-context to serve as the basis for his ban. She insisted that the talk show host sought to "provoke others to serious criminal acts and foster hatred which might lead to intercommunity violence."

Savage wrote to the US State Department, the UK Home Office, and the British Prime Minister in an attempt to get his name removed from the "name and shame" list. Failing to get results, he subsequently filed a defamation law suit against the British Home Office and Jacqui Smith in her personal capacity. (Smith had resigned amidst allegations of corruption and financial impropriety unrelated to the Savage case).

Though most Brits had not heard of Michael Savage prior to his ban, his name is now likely a household word. The Secretary's slurs made the American talk show host a target for Islamists. Therefore, after hiring body guards, Savage made numerous media appearances in Britain in order to plead his case.

America's first amendment was not written to protect polite speech or politically correct speech. It was written, in part, to protect controversial, offensive, and cantankerous political speech. The speech in which Michael Savage engaged was legal in America. And though the UK has no first amendment, it purports to maintain freedom of speech and is signatory to treaties that promote it.

Free speech is not limited to the right to express one's viewpoints. It includes the right not to be punished for expressing ideas contrary to those of the government. That means the right not to be libeled or slandered, not to have the government knowingly make false statements about you, or falsely attribute statements to you. It also means the right not to have the government ban you from the country as an alternative means of censorship.

Legal restrictions of free speech do not occur overnight. The process is gradual. First, self-censorship is encouraged, then "guidelines" are issued. Eventually, legal complaints lead to civil penalties, and finally criminal prosecution. Penalizing one man for asserting his free speech rights also has the effect of chilling the speech of others, who take heed of the consequences.

Across Europe, the progression is evident. Islamic blasphemy laws are being construed more broadly in countries that have non-Muslim majorities. In Canada, Human Rights Commissions regularly issue civil fines for "Islamophobic" speech or speech "likely" to cause hatred, even if no hatred results. To defend themselves, respondents must endure a punitive bureaucratic process, costing them inordinate amounts of time and money. In the Netherlands, Geert Wilders, Member of Parliament, will be placed on criminal trial January 20, 2010 for producing a short documentary on Islamic extremism, which allegedly constitutes "hate speech". If convicted, he faces the possibility of jail. Ironically, Wilders, founder of the Party for Freedom, has been pushing for an international equivalent of America's first amendment.

In the US, the signs are more subtle. Though America doesn't exert police power to stifle speech, she may pass legislation, issue executive orders, or create a politically correct climate of intimidation. For example, the State Department, the National Counterterrorism Center, and the Department of Homeland Security issued memos to their employees discouraging the use of words ranging from Islamic terrorism to jihad. Politically correct double standards are applied to college campus speakers. Ahmadinejad is ok, but David Horowitz and Nonie Darwish are hate-mongers undeserving of a platform. The Fairness Doctrine looms large, threatening to shut down conservative talk radio since liberal talk radio cannot survive in the market place. Also, for the first time in history, the FCC has a diversity czar. He mandates private broadcasters to pay license fees that support PBS, doing indirectly what he cannot do directly.

Just this past year, DHS, the Missouri Information Analysis Center, the Maryland National Guard and Nancy Pelosi have all equated "right-wing extremists", military vets, tea-partiers, and libertarian political groups, to threats normally associated with terrorists. Expressing fear of violence from those who espouse none, creates paranoia in law enforcement, who may respond with unfounded intimidation tactics. And in the UN, the United States in conjunction with Egypt, recently introduced a resolution that aspires to restrict criticism of Islam around the globe.

Under the facade of "sensitive speech" or "responsible speech" radical Muslims and the leftists who join them, seek the authority to limit the words and ideas of those with whom they disagree. Instead of winning the war of ideas in a fair fight, those in power seek to shut down the debate. After all, those who have weak arguments or false arguments must be unsettled by those who might win on the merits.

Those who benefit from restrictions on speech are those in power. Currently, that is the political left. Critical thinking serves as its enemy. Dissent is suddenly unpatriotic. Questions are discouraged. People assume they hold the right not to be offended. Expression of alternative viewpoints is precluded.

Academic institutions, once America's shining example of intellectual diversity, now serve as leftist indoctrination centers. Worse, some national security threats can no longer be openly discussed by intelligence professionals. DHS whitewashes the problems. The media fails to report them.

Free speech serves as the foundation of free and democratic societies. Without free speech there can be no political opposition. Those who oppose government or mainstream views are oppressed, penalized, imprisoned, or even executed. All socialist, communist, fascist, and tyrannical regimes know that the first step in stemming political opposition to their power is to stifle free speech. The Nazis burned books, Stalin outlawed non-state controlled newspapers, and Iran is currently jailing those who peacefully protest June's election outcome. In some American journalistic circles, terrorism seems less subject to criticism than objectively reporting its roots.

In western countries, free speech ought not be considered a privilege but a fundamental right. Its restriction doesn't merely violate human rights, but additionally constitutes a national security risk. In order to secure America's freedom, the public must be informed of freedom's ideological threats. Intelligence must be permitted to discuss ideological motivations for terrorism. The media has a duty, not to be "sensitive" but to report accurately. Academia has an obligation to foster independent thought.

Banned in Britain is an easy, interesting, and enlightening read. Savage portrays his story in context of the increasing social, political and legal encroachments on western freedom of speech. Those who speak out with differing, conservative, or controversial viewpoints are incrementally being silenced. Now an American talk show host can be banned from the country that gave us the Magna Carta. Will the thousands of listeners who share his views be next?

SOURCE



An Israeli Stalinist Professor's War Against Israel

Islamist fascism has a problem. It is that traditional Islam, and the Koran in particular, explicitly acknowledge that the Land of Israel belongs to the Jewish people. The war of Islamofascism against Israel and its population thus directly contradicts the teachings about Jews and Israel found in the Koran itself. The Islamofascists, however, have found a solution to this dilemma. And they are being provided with this "solution" by a notorious Jewish anti-Semite.

Let me explain. The Koran itself is extraordinarily clear about the status of the Land of Israel in Islam. While in general criticizing Jews for their supposed sinfulness, something the Jewish Bible does quite a lot of also, the Koran relates in Sura 5:21, that Moses (a revered teacher in Islam) tells the Jews to "enter into the Holy Land which Allah has assigned to you." Moses adds to his people, according the Koran: "O my people! Remember the bounty of God upon you when He bestowed prophets upon you , and made you kings and gave you that which had not been given to anyone before you amongst the nations. O my people! Enter the Holy Land which God has written for you, and do not turn tail, otherwise you will be losers."

Elsewhere (Sura 17, 104) the Koran proclaims: "And thereafter We [Allah] said to the Children of Israel: 'Dwell securely in the Promised Land. And when the last warning will come to pass, we will gather you together in a mingled crowd.'" The founder of modern Zionism, Theodore Herzl, could not have said it better.

The legitimacy of Jewish claims to the Land of Israel is repeated in Sura 10:93-94: "We settled the Children of Israel in a beautiful dwelling-place (Israel)…If thou wert in doubt as to what We have revealed unto thee, then ask those who have been reading the Book from before thee."

The Koran also explicitly documents the existence of the Jewish Temples on the Temple Mount in Jerusalem. Sura 17:7 records the destruction of the First Jewish Temple by Babylon and the Second Temple by Rome, and Mohammed never contests the Bible's claim that the Temples were in Jerusalem. Indeed, the return of the Jews to their homeland after centuries of exile can be seen as the fulfillment of Islamic prophecy. Sura 17:104 of the Koran says: "And we said to the Children of Israel afterwards, 'Go live into this land (Israel). When the final prophecy comes to pass, we will summon you all in one group.'"

As noted by Prof. Khaleel Mohammed, from the Department of Religious Studies at San Diego State University, the medieval exegetes of the Koran – roughly analogous to the Talmud for Judaism – recognize Israel as belonging to the Jews, as their birthright given to them by God. Two of Islam's most famous exegetes explained thus: 'Ibn Kathir said: "That which God has written for you, i.e. that which God has promised to you by the words of your father Israel that it is the inheritance of those among you who believe." Muhammad al-Shawkani interprets Kataba to mean "that which God has allotted and predestined for you in His primordial knowledge, deeming it as a place of residence for you."'

From the above, one would think that Islamofascism faces a theological quandary in its attempts at conscripting Islam for a genocidal jihad against Israel and the Jews. But Islamofacsists have invented a solution. They can jihad all they want against Israel and the Jews, Islamic theology notwithstanding, because they claim that the Jews … are not the Jews. If modern Jews are really not Jews at all, then Israel is not a country of Jews, and so Israelis have no rights to sovereignty in their own homeland as promised in the Koran.

So just why are modern Jews not Jews, in the pseudo-theology of the jihadis? Because the Islamofascists are recycling the old mythology about European Jews or "Ashkenazim" being nothing more than converted Khazars. And the new guru of the "Jews-Not-Being-Jews" hoax is none other than Tel Aviv University history professor Shlomo Sand.

To explain this mind-numbing development, let's take a few steps back. Yes, there was indeed a Kingdom of Turkic peoples living north of the Black Sea in the Dark Ages called the Khazars, and – yes – its ruling family and part of its population did convert to Judaism. The Khazar kingdom was largely destroyed by the expanding Russian kingdom in the tenth century, and anything remaining was destroyed in the Mongol invasions. What actually became of the Jewish Khazars is unknown. Some may have integrated themselves into other Jewish communities in the Middle East, Central Asia, and Eastern Europe.

Later a myth was created about the Khazars being an important component of European Jewry. This myth was to a large extent the invention of the 1976 book, The Thirteenth Tribe by Arthur Koestler, a writer better known for his lifelong battles against totalitarianism in all its forms. Koestler wrote his book largely in order to create interest and sympathy for Jews and Israel, believing the Khazar story would serve as a basis for respect and fascination with Jewish history. In reality, there is very little evidence of any type, from genetic markers to family and place names, that there is any significant Khazar "blood" among Western or Ashkenazi Jews.

Meanwhile, Koestler's public relations ploy backfired. In recent years, the Khazar myth has been hijacked by Neo-Nazis and Islamofascists to invent a racialist argument against Jews being entitled to self-determination, independence, or a homeland in the Land of Israel. If Jews are nothing more than converted Khazars, or so goes the argument of the anti-Semitic racialists, then they are foreign interlopers in the Levant and have no right to statehood there.

Now, as a matter of fact, even if the Khazar myth were true, and Ashkenazi Jews were descendent from converted Khazars (and – we repeat – the myth is NOT true!), it still would not make the slightest difference. Jews never defined themselves in genetic or racial terms. They always saw themselves as an ethnic group marked off by religion, tradition, and language. Converts are just as Jewish as are those born to a Jewish mother and just as entitled to participate in Jewish self-determination. And, to top it all off, most Israeli Jews are not even Ashkenazi Jews.

Meanwhile, the popularity of the Khazar myth among anti-Semites represents a return of modern anti-Jewish bigotry to the racialism of the 1930's and earlier. Nearly every anti-Semitic and neo-Nazi website denounces Zionists and Israelis as "Khazars." Web chat lists in which Jews defending Israel are dismissed as "Khazar usurpers" are too numerous to count.

The racialism once again in vogue holds that Jews would only have legitimate claims to the right of self-determination in their homeland if they were appropriately Semitic from a racial point of view. Palestine is part of the Semitic racial Lebensraum and those who do not possess the correct pure racial markings have no business being there. Racial purity is suddenly the new basis for national rights.

If we take the racialist argument to its illogical conclusions, Palestinian Arabs have the right to exercise all claims to sovereignty in Israel due to their being true racial Jews, while Zionists are non-Jewish Khazars – racial imposters and usurpers. But to make things even sillier, Arabs themselves are, of course, a mix of racial strains, with a particularly large Caucasian component thanks to Arab intermixing with Spanish and Italian Europeans, Caucasian Berbers, Vandals, Goths, and even some Vikings.

Lest the world dismiss "Khazar Zionist" nonsense as something as pathetic as the conspiracist "911-Truth" form of mental illness, along comes an anti-Semitic pseudo-academic from Tel Aviv University itself to lead the racialist charge against the Israeli "Khazars" and against Jewish self-determination. Professor Shlomo Sand is a hard-core Stalinist and Jewish anti-Semite. He was active for a while in the 1960s and 1970s in a tiny Israeli Maoist splinter named Matzpen. From its ranks emerged an espionage ring of Israeli Jewish and Arab communists, who trained as terrorists in Syria and were jailed by Israel in the 1970s. Writing mainly in French, Sand has built much of his "academic" career on churning out Marxist boilerplate diatribes. He is a fanatic anti-Zionist and makes no attempt to hide his desire to see his own country obliterated.

Sand last year recruited himself to the aid of the Islamists seeking to annihilate Israel. So the Koran says the Land of Israel belongs to the Jews? In that case, Sand himself, a professor at Tel Aviv University, will recycle Neo-Nazi mythology about Israeli Jews being converted Khazar interlopers. The result was Sand's book, The Invention of the Jewish People, a pseudo-history published in English by Verso Books, a publishing house set up by "New Left Review," specializing in communist and Bash-Israel "books."

Sand's book about Jews being a fraudulent "invention" is amazingly un-original. If submitted as a student paper I suspect it would be rejected as plagiarism of the contents of anti-Jewish web sites. Sand's book has been hailed as ground-breaking scholarship by Neo-Nazis, jihadists, terrorist web sites, anti-Semites and communists of all stripes. Serious historians have dismissed it as pseudo-academic poppycock, as fraud, and as little more than a comic book recycling of Neo-Nazi myths about Jews being Khazars. Sand's conclusions from the imaginary "evidence" about the Khazar roots of Israelis resemble those of his jihadi groupies, namely, that Israel has no right to exist and that Jews are not Jews at all, certainly not any sort of a people. Tel Aviv University has won for itself the dubious honor of serving as home base for arguably the world's worst "academic" anti-Semite, and has raised questions all over the globe about the academic standards it has obviously abandoned.

Meanwhile, we have grown accustomed in our 21st century to the bizarre collaboration between Islamist fundamentalists and far-leftists. Even so, one cannot help marvelling at the spectacle of an Israeli Stalinist professor devoting himself so passionately to proliferating the myths required by Islamofascist fundamentalists, and by so doing grant them the means for ignoring the Koran itself.

SOURCE

*************************

Political correctness is most pervasive in universities and colleges but I rarely report the incidents concerned here as I have a separate blog for educational matters.

American "liberals" often deny being Leftists and say that they are very different from the Communist rulers of other countries. The only real difference, however, is how much power they have. In America, their power is limited by democracy. To see what they WOULD be like with more power, look at where they ARE already very powerful: in America's educational system -- particularly in the universities and colleges. They show there the same respect for free-speech and political diversity that Stalin did: None. So look to the colleges to see what the whole country would be like if "liberals" had their way. It would be a dictatorship.

For more postings from me, see TONGUE-TIED, GREENIE WATCH, EDUCATION WATCH INTERNATIONAL, FOOD & HEALTH SKEPTIC, GUN WATCH, SOCIALIZED MEDICINE, AUSTRALIAN POLITICS, DISSECTING LEFTISM, IMMIGRATION WATCH INTERNATIONAL and EYE ON BRITAIN. My Home Pages are here or here or here or Email me (John Ray) here. For readers in China or for times when blogger.com is playing up, there is a mirror of this site here.

***************************

11 January, 2010
British hatred of self-defence again

Myleene Klass has been warned by police that waving a knife at youths who had broken into her garden is illegal. The 31-year-old presenter had been home alone with two-year-old daughter Ava when she saw the teenagers attempting to break into her garden shed through her kitchen window. Myleene, who had been 'utterly terrified' according to her spokesperson, immediately called the police but quickly grabbed a kitchen knife to wave at the intruders in an attempt to scare them away.

However, when police arrived at the property in Potters Bar, Hertfordshire, they told Myleene that she should not have used the knife because it is still classed as an 'offensive weapon', even if you use it in your own home. Jonathan Shalit, Myleene's spokesperson told the Sunday Telegraph: 'Myleene was aghast when she was told that the law did not allow her to defend herself in her own home. 'All she did was scream loudly and wave the knife to try and frighten them off.

'She is not looking to be a vigilante, and has the utmost respect for the law, but when the police explained to her that even if you're home alone and you have an intruder, you are not allowed to protect yourself, she was bemused. 'Her questions going forward are: what are my rights, and what are you actually allowed to do to defend yourself in your own house?'

Mr Shalit also revealed Myleene and fiance Graham Quinn, who was away on business at the time of the incident, will now be stepping up security at their house.

Shadow Home Secretary Chris Grayling said: 'This incident just shows why things are still very confused on this issue and why we need a change in the law.'

A Hertfordshire Police spokesperson said police had been called to the property following a call from Myleene on Friday night. The spokesman added: 'There was no one around although they could see footprints in the snow. No property had been taken and there were no intruders. 'Words of advice were given in relation to ensuring suspicious behaviour is reported immediately.'

SOURCE




Welcome to Israel

by David Horowitz

At the turn of this new decade, Western leaders are being forced to grapple urgently with just one aspect of the Islamist threat that Israel routinely faces - terror in the skies. And suddenly, briefly, we are the admired exemplars...

Surely, there's been an oversight. Check the list again. Are you certain that Israel's not on it?

In the wake of the failed Christmas Day bombing of Northwest Airlines Flight 253 from Amsterdam to Detroit, Britain, America and numerous other countries have recognized an escalated threat of terror in the skies, and have begun radically intensifying their efforts to prevent their citizens being blown up during international air travel.

Prime Minister Gordon Brown has pushed forward the introduction of sophisticated full-body scanners at British airports. The Netherlands and Canada are following suit. And the United States has introduced enhanced screening procedures for everybody traveling from or through states that sponsor terrorism or are otherwise considered a particular risk, with the list of offenders comprising Afghanistan, Algeria, Cuba, Iran, Iraq, Lebanon, Libya, Nigeria, Pakistan, Saudi Arabia, Somalia, Sudan, Syria and Yemen.

But where is Israel on that register of states? Why aren't our nationals being given the extra-stringent treatment?

Don't be ridiculous, you say. Everybody knows that the Israelis don't go around blowing up airplanes. Everybody knows that the Israelis work assiduously to prevent terrorism, not to carry it out. Everybody knows that Israelis are a responsible people, a people who can demonstrably be trusted even with nuclear weapons, a people who love life, a people who try to avoid killing civilians even as they protect themselves from constant attack.

Oh really? That's not what we usually hear - not from the world's statesmen and diplomats and columnists and activists. Didn't a European Union survey of ordinary, law-abiding Europeans establish just six years ago that we pose a greater menace to world peace than Iran or North Korea? Aren't we the global villain whose military and political chiefs so threaten world harmony as to warrant arrest when they touch down on hallowed European soil? Wasn't an IDF delegation just forced to cancel a visit to the UK, hosted by the British army, because the British legal system deemed its members not partners in the struggle against terrorism, but offenders whose very presence in the UK constituted grounds for potential war-crimes prosecution? Aren't we the people who respond so disproportionately to attack as to have forfeited our international rights to self-defense? Aren't we the land of the trigger-happy aggressors?

Then why, in this era of air terror and heightened fear of attack, wouldn't Israel be at the very top of that list of nations that require particular attention? Why on earth would our people be given a body scan-free ride in and out of the terrified airports of the civilized world?

Wait, it gets more implausible. Not only are Israelis not being pulled out of the crowds of passengers for special security treatment, along with the Iranians, the Saudis, the Pakistanis and the Syrians, but the countries that want to keep themselves safe from terrorism are turning to us for help and advice. How can this be? The worried security apparatuses of the threatened West are looking to Israel, rogue Israel, pariah Israel, Goldstone-branded war-criminal-state Israel, for help in thwarting terror in the skies?

Can it truly be that our air-safety methods - the methods of a nation that has been vilified for its disproportionate response to Islamist terror; the methods of a nation that has been castigated by the most august international legal bodies and in the most elevated global diplomatic forums for building a physical barrier against terrorism in the West Bank and for attacking and blockading the Hamas terror-state of Gaza; the methods of a nation whose national airline is being threatened with an ouster from South Africa because of the ostensible racism of its passenger profiling policies - are now being extolled as the last word in effective anti-terror strategy?

INDEED, IT is so. On TV broadcasts and radio shows, and in newspaper editorials and analysis pieces, it is Israel that is being hailed for the peerless security regimen at its airports. It is our security apparatuses that are cited as the exemplars. And we get to hear sober security consultants worldwide explaining, gently but firmly to civil liberties watchdog groups, that, no, the Israeli-style methods now being contemplated overseas are not discriminatory, just realistic.

Meanwhile, Barack Obama, Gordon Brown and their allegedly populist counterparts are being criticized by the experts for still not facing up to the Islamist threat with the wisdom of the Israelis. They're being slammed for trying to win plaudits by throwing money at the problem rather than tackling it at the root. They're being derided for wasting immense amounts of money and untold hours of blameless travelers' time by lumping in every innocent passenger from what is deemed a danger country along with the genuine threats, and thereby reducing the prospects of thwarting those true threats effectively.

Even the full-body scanners Brown has ordered for Britain, we hear now, likely wouldn't have exposed the explosives Umar Farouk Abdulmutallab had sewn into his underpants. The $150,000 state of the art "millimeter wave" scanner is pretty effective at spotting metal, it turns out, but no good at all with chemicals and light plastics. And what's the point, we hear the security analysts object, of the new US airport focus on passengers from those 14 suspect states - forcing these baffled Libyan toddlers and those nonplussed elderly Cuban grandmothers through that enhanced security screening - when al-Qaida can all too easily recruit, indeed has recruited, impressionable nationals from non-danger states, even Europeans, to send on its murder missions?

And so, reeling at the surrealism of it all, we watch talking heads in TV interviews, using the tones of patronizing academics addressing some very dull students, hammering home the point: You've got to do it the Israeli way. You just can't scan and triple-check everybody and shouldn't try to. You'll make air travel impossible and create massive lines at airports which would obviate the necessity for terrorists to get on board; they could just shoot up the airports. You have to use intelligence - intelligence in gathering information on potential threats, and intelligence in applying security measures at check-in.

Again and again in this new upside-down world where we, implausibly, are suddenly the smart guys, the mantra runs: Look at the Israelis. Their main international airport was shot up by the Japanese Red Army. Their planes were hijacked by Palestinian terror groups. And they wised up.

Protect your airports with outer rings of security, the global experts urge - like the Israelis do. Put air marshals on board your planes - like the Israelis do. Profile your passengers - like the Israelis do. And no, that's not racism, it's pragmatism. Yes, the Israelis emphatically do focus on Muslims; there's no denying the truism that while all Muslims are certainly not terrorists, most terrorists are Muslims. But ethnic origin is only one of the factors that rings the Hebrew alarms.

Israel's security apparatus, the experts point out in their newly tolerated admiration, looks at a host of other factors which, understandably, it doesn't talk too much about in public. But if you examine the way Anne Murphy was intercepted at Heathrow Airport in 1986, some have astutely pointed out, you start to get the idea. Here was a naïve pregnant Irish woman who had no idea that the bag her Jordanian fiancé had so kindly given her, to carry her personal belongings for their holiday in Israel, contained a false bottom filled with Semtex plastic explosives. She hadn't the faintest notion that, in the service of his Syrian state-intelligence paymasters, Nezar Hindawi was sending her and their unborn child to their deaths. And neither, until she reached El Al security, did Israeli intelligence.

But Murphy was traveling alone on a ticket that had been purchased only shortly before the flight. That would immediately have raised some red flags. The most rudimentary questioning would then have established that her Arab boyfriend had told her he was flying out separately and would meet her there. And from that point on, there was no way that Murphy and her incendiary bag were going any further without the most stringent checking and rechecking. The result: A bomb-plot foiled and hundreds of innocent lives saved. That's the way you safeguard air travel. The intelligent way. The Israeli way.

Flash forward 23 years. Abdulmutallab had purchased his ticket to the US with cash - a reported $2,831 to be precise, at the KLM office in Ghana, from where he traveled to Nigeria, the Netherlands and on toward the destination he intended to prevent his 288 fellow passengers and crew from reaching, Detroit. He had provided no contact address. He was traveling with no luggage. And it was a one-way ticket. Would Israeli-style security procedures have thwarted him long before he got near a plane, even without helpful warnings from his father and intercepted "chatter" about al-Qaida sending a Nigerian to blow up a flight heading into the US? I rather think so.

THE DEMONIZERS of Israel need not get too worried just yet. Unless, heaven forbid, Abdulmutallab's successors - and they are out there - get their explosives mix right and manage to bring down a plane in the near future, the panic will subside, and the identification with Israel's terror-threatened norm will recede. Until the next time.

The horrified recognition among Western leaders that the states that sponsor and encourage and harbor Islamist terrorism are truly potent enemies, and the realization that the enemy of those enemies, Israel, is their friend - those truths will again become obscured.

America, even America, still hasn't quite grasped that this isn't a crisis that will be solved by better airport policing, but rather another skirmish in the ongoing, defining battle of the free world against the graduates of an Islamist educational production line that teaches a religious imperative to kill and be killed. Or, more accurately, America has chosen to forget what the true stakes are, for it used to acknowledge that it was engaged in a "war on terror."

For now, the threatened international community is focused on air-terrorism. Mercifully, it isn't generally required to deal with all the other manifestations of Islamist aggression that relentlessly confront Israel - the murderous cross-border infiltrations, the missile attacks, the massive arms build-ups, the nuclear drives, and the gang attacks on our very legitimacy led by Muslim nations in legal and diplomatic forums. And so, spared the need to address those threats, all those wise and eloquent delegates to those august international bodies will resume their icy rejection of Israel's explanations for the other self-defense measures it takes, away from its airports, and we will again come to reoccupy our more familiar seat in the dock. The Israel-demonizing manipulators of the British legal system, coordinating with the Iran-sponsored terrorists of Hamas, will again prevent IDF officers from meeting with their British counterparts in the common cause of thwarting aggression and terrorism.

But for a few weeks at the turn of this new decade, Western nations, finding themselves exposed and vulnerable to Islamist terrorism, and discovering that the measures they thought would prove sufficient after 9/11 are inadequate, have been required to grapple with just one aspect of the terror-threat reality Israel has been enduring for decades. And they have realized - with the distortions and misrepresentations of what Israel does to protect itself briefly pushed aside by simple concern for their own citizens - that what they really need to do is, well, what the Israelis do.

SOURCE



British health and safety madness reaches new heights -- unsafe is legally safer (???)

Health and safety experts warn: don't clear icy pavements, you could get sued

Pavements are being left covered in ice because of "ludicrous" laws that put home owners and businesses at risk of being sued if they try to clear them. Heavy snow, low temperatures and a lack of gritting mean pavements throughout the country are too slippery to walk on safely. Hospitals have been struggling to cope with rising numbers of patients who have broken bones after falling on icy paths. Yet the professional body that represents health and safety experts has issued a warning to businesses not to grit public paths – despite the fact that Britain is in the grip of its coldest winter for nearly half a century.

Under current legislation, householders and companies open themselves up to legal action if they try to clear a public pavement outside their property. If they leave the path in a treacherous condition, they cannot be sued. Councils, who have a responsibility for public highways, say they have no legal obligation to clear pavements.

The Royal Society for the Prevention of Accidents expressed its disappointment that public safety was being neglected because of fears of possible litigation. A spokesman said: "This is not showing a particularly good attitude. It would be much safer for the public to clear paths, even if it's not on their property."

But the Institution of Occupational Safety and Health, the professional body representing 36,000 health and safety experts, gave warning that this could lead to legal action. In guidance to its members, who advise businesses through­out the country, it said: "When clearing snow and ice, it is probably worth stopping at the boundaries of the property under your control." Clearing a public path "can lead to an action for damages against the company, e.g. if members of the public, assuming that the area is still clear of ice and thus safe to walk on, slip and injure themselves".

Legal experts said home owners could fall victim to the same laws if they tried to clear an icy path but failed to do the job properly. John McQuater, president of the Association of Personal Injury Lawyers, admitted: "If you do nothing you cannot be liable. If you do something, you could be liable to a legal action."

Ann Widdecombe, the former Tory minister and critic of Britain's burgeoning "compensation culture", said last night: "The idea you can be sued for being helpful is absolutely ludicrous."

Clare Marx, past president of the British Orthopaedic Association and orthopaedic consultant at Ipswich Hospital, said: "If people want to clear pavements, they should just do it. I would have thought it's a public service and it is a shame we have ended up with a culture where if someone slips, they want to sue someone. People need a bit of grit, in both senses." The association said its members expected to have treated tens of thousands of fractures by the time the conditions eventually improved.

The national shortage of gritting salt is likely to mean even fewer paths will be gritted by councils in the days to come. The Government is trying to import supplies from the United States and Europe but they are not expected to arrive for another fortnight.

Members of the public say they have been warned by councils about the legal risks of gritting. Michael Pepper, 68, asked Cambridge county council to deliver grit which he offered to spread but was told by officials he could be sued if he did so. The council later insisted Mr Pepper had been given the wrong guidance.

The Royal Caledonian Curling Club was also forced to bow to health and safety rules as it abandoned plans for a match on the Lake of Menteith, near Stirling. The club was unable to obtain insurance after safety fears were expressed by emergency services.

SOURCE


Dickensian lessons on homelessness

We should learn from the Victorians rather than mock them, writes David Burchell

WE weave history out of the thread of our collective vanities and self-delusions. And yet our attempts to lord it over our ancestors, to present ourselves as their superiors and emancipators, usually say more about us than them. Thus it is that the television series Mad Men can reduce the pre-Woodstock 1960s to an endless gallery of repressions about to be unbound, of hypocrisies about to be uncloaked, of blindness and prejudice about to be exposed to the all-seeing eye of futurity.

Yet at the end of every episode we are bound to have an uncomfortable tingling sense that we enjoy the very hypocrisies we pretend to deplore, and luxuriate in the social conventions from which we pretend to have emancipated ourselves. The things we enjoy mocking about the past are often the very things we are concerned to deny about ourselves.

This, of course, is why the Victorians are so necessary to us: so necessary, in fact, that we have had to reinvent them. Who, after all, could be better qualified than us to titter over what we like to describe as Victorian sexual prudery and hypocrisy: we who want to expose and condemn every single politician (and politician's spouse) who ever had an affair, at the very same moment that we wolf down every anecdote of their affairs, almost as if we had indulged in them ourselves? And who could be better qualified than us to burlesque the Victorians' supposed moralism about the poor: we who so skilfully combine a pretended easygoing egalitarianism with a clinical contempt for the manners and mores of everybody lower down the sociocultural ladder than ourselves?

We know the Victorians invented the modern idea of the social conscience. And yet, as a means of dispelling that uncomfortable thought, we tell ourselves they invented it only to deploy it in all the wrong ways and to all the wrong ends. The Victorians, we tell ourselves, moralised the poor, blamed them for their poverty and divided them into deserving and undeserving classes. We, on the other hand, have rectified these errors by the simple expedient of inverting them.

Rather than attributing poverty to personal agency, we deny all possibility of agency whatever, either in poverty or in people's efforts to extricate themselves from it. Then we assign all social ills to steely, impersonal forces, which we label as underlying causes, objective factors or entrenched factors of disadvantage. Except that, since the iron hand of necessity in the end offers no hope whatever, we still find our consciences pricked by the same woebegone images that Dickens used to touch the hearts of his readers some 150 years ago. Just like the Victorians, it seems, we are affected by the down-and-out, the pitiable, the wretched of the earth, Les Miserables.

At present, our emotional attentions are being exercised on what we've come to call the problem of homelessness. The ostensible source of this attention -- though the number of people who've read it through may well be small -- is the federal white paper on homelessness by Tony Nicholson of Melbourne's Brotherhood of St Laurence. And yet, were we to wander past the prefatory obeisances of Nicholson's report, we would discover that homelessness is a rhetorical and political issue rather than a social one. It is the aggregate effect of a series of distinct forms of personal trauma and dysfunction woven into a composite figure designed to arouse our pity. We need the homeless in the same way the Victorians needed Little Dorrit or Oliver Twist.

Though Nicholson makes the point plainly enough, not very many commentators have yet registered the fact that very few of those defined as homeless are sleeping rough. Rather, they subsist for shorter or longer periods across an archipelago of insecure housing forms, either because of their inability to hold down a job or apply for benefits efficiently, or else because of a well-founded fear of violence from their former life-partners. Only a tiny percentage of this broad population (about one in 25) will ever sleep on a metropolitan park bench in sight of a conscientious observer. Most of them are circulating, unobserved, on the fringes of remote indigenous communities; or else they cycle around various forms of crisis accommodation in the outer suburbs, avoiding their psychotic menfolk and trying to get their lives back together again.

Nor does the creation of this problem of homelessness require inventing brilliant new analyses or crafting radical policy initiatives, as the problems that lead to housing insecurity have been studied for decades. We know, for instance, that many remote indigenous communities are in acute distress and that their menfolk are especially so. We know that much serious mental illness is untreated and that its sufferers often choose to self-medicate by combining it with multiple forms of substance abuse. We know -- in the unfashionably Victorian language of the Australian Institute of Family Studies -- that the development of a sociable temperament is an essential element of personal and familial wellbeing.

We know, likewise, that civilised functioning requires fragile resources of psychic peace, which are maintained only with difficulty in situations of acute financial or relationship stress. We know that a significant minority of men have a violent element in their personalities which they are unable or unwilling to control, and which is most likely to exhibit itself as they feel more socially marginalised and useless. We know poorer communities are much more violent than richer ones and that the most dangerous places in which to live are generally also the most dangerous places to be a married woman and a mother. And in knowing all these things, we also know already, more or less, why so many people are defined as homeless and what will best aid them in extracting themselves from this circumstance.

But here's the trick. Every single one of these social policy diagnoses points us back down the road from which we believed we had travelled. They all depend on questions of conduct, of demeanour, of wellbeing, of self-respect. They all invoke matters of personal agency and responsibility; even, as it might once have been said, of ethos. And how dismally, shockingly, Victorian is that?

SOURCE

*************************

Political correctness is most pervasive in universities and colleges but I rarely report the incidents concerned here as I have a separate blog for educational matters.

American "liberals" often deny being Leftists and say that they are very different from the Communist rulers of other countries. The only real difference, however, is how much power they have. In America, their power is limited by democracy. To see what they WOULD be like with more power, look at where they ARE already very powerful: in America's educational system -- particularly in the universities and colleges. They show there the same respect for free-speech and political diversity that Stalin did: None. So look to the colleges to see what the whole country would be like if "liberals" had their way. It would be a dictatorship.

For more postings from me, see TONGUE-TIED, GREENIE WATCH, EDUCATION WATCH INTERNATIONAL, FOOD & HEALTH SKEPTIC, GUN WATCH, SOCIALIZED MEDICINE, AUSTRALIAN POLITICS, DISSECTING LEFTISM, IMMIGRATION WATCH INTERNATIONAL and EYE ON BRITAIN. My Home Pages are here or here or here or Email me (John Ray) here. For readers in China or for times when blogger.com is playing up, there is a mirror of this site here.

***************************

10 January, 2010
"Human rights" gagged British spooks over Abdulmutallab

British intelligence on Muslim radicals cannot be passed to the US because of privacy fears. MI5 failed to alert America to intelligence highlighting the extremist links of the Detroit plane bomber because of concerns about breaching his human rights and privacy. The spy agency withheld its files on Umar Farouk Abdulmutallab from Washington until after the near-catastrophic Christmas Day attack because of guidance from its legal department.

MI5 has privately conceded that as early as 2006 its surveillance operations had picked up "multiple communications" between the 23-year-old Nigerian student and suspected terrorists in Britain. Asked why that information had not been passed to the US, a Home Office official with detailed knowledge of the case said the security service did not pass information to its allies about the thousands of Britons who were merely suspected of having radical Islamic views. It did so only after it classified individuals as progressing into the much smaller category of "violent extremists" — a term used by MI5 to define potential or actual terrorists.

"There was nothing at the time that indicated Abdulmutallab had more than an interest in radical Islam," said the official. "In that sense, he was viewed as no different from thousands of other young Muslims with radical beliefs. "The question is: 'How does MI5 deal with this information?' You can imagine the public fuss if they passed the Americans everything they had on all those who simply hold radical views." The decision was consistent with MI5's legal obligations to ensure that its intelligence gathering and sharing is "proportionate and necessary", and complies with British and European laws protecting an individual's right to privacy and freedom of expression.

The revelation is likely to deepen a growing diplomatic rift between America and Britain over London's handling of the Detroit plot. This weekend a senior MP claimed that Abdulmutallab, a graduate of University College London, had been in touch with a key suspect in an AlQaeda plot to murder British citizens. Patrick Mercer, chairman of the parliamentary counter-terrorism committee, said Abdulmutallab had been in "close contact" with the suspect while both men were students in London. The suspect — who cannot be named for legal reasons — was the target of an MI5 and police surveillance operation. He is now in a high-security British prison where he is awaiting trial later this year.

Last night, it also emerged that as many as 20 Britons had been trained by Al-Qaeda in Yemen over the past 18 months for a campaign of terror against the West. The terrorist group has been recruiting men with European passports, raising the prospect of fresh attacks after Abdulmutallab's failed attempt, according to senior security officials in the country.

Abdulmutallab has told FBI interrogators that others are likely to follow in his footsteps. He is thought to have used an Arabic-language school in Yemen as cover for terrorist training. An investigation by The Sunday Times has found that dozens of Britons have travelled to the impoverished Arab country and stayed at colleges linked by US authorities to Al-Qaeda. While many attend the institutions legitimately to study a hardline version of Islam, some end up supporting the jihad.

Yemeni security sources believe that of the 15-20 Britons recently recruited by Al-Qaeda, most have undergone training in camps in Rafad, a mountainous region in the southeast. It lies in the province where Abdulmutallab is thought to have met Anwar al-Awlaki, a radical cleric who is viewed as a big influence in luring foreign recruits to Al-Qaeda.

One institution popular with British Muslims is Dar alHadith in Dammaj, northern Yemen. US defence officials have described the institute as a "known terrorist training centre". This has always been denied by the institute. Students can access weapons there, and teachings have traditionally been anti-western. Students are told that democracy is an enemy of Islam and locals are reported to refer to America as "the great Satan". Abu Muaz, head of the Salafi Youth Movement in the UK, said about 50 Britons had gone to study at Dar al-Hadith. "Most want to learn about Islam, but there are some jihadi supporters who decide to take up arms," he said.

SOURCE



Leftist hatred of the military at work

British Defence bureaucrats threaten to ruin Royal Marine hero who threw himself on Taliban grenade -- but the light of publicity brings a backdown as usual




The Ministry of Defence threatened to bankrupt a Royal Marine war hero by forcing him to pay back money earned from his memoirs. Lance-Corporal Matthew Croucher - who was awarded the George Cross by the Queen after throwing himself on a Taliban grenade to save his comrades in Afghanistan - was facing months of investigation by senior military staff for telling his story. And the part-time soldier, who volunteered to go to the war zone, was told by the MoD that he would have to pay back the money he earned from writing about his exploits - around £90,000.

Yet within hours of The Mail on Sunday first contacting the MoD, officials backtracked and said L/Cpl Croucher had been cleared and would face no further action. The MoD originally claimed the book, Bulletproof, published in September, broke military regulations banning serving men from being paid for writing about their careers. The ban was brought in after the publication of a series of controversial military memoirs, including books by former SAS soldier Andy McNab and General Sir Peter de la Billière, Britain's commander in the 1991 Gulf War.

The MoD launched an official investigation and forced L/Cpl Croucher, a Royal Marine Reserve who is paid by the military only when he is on active service or exercises, to give evidence to senior naval officers. He was also warned he would face further questioning at another hearing in Whitehall and told that if the inquiry found against him, he would have to repay the money or face being dismissed from the Marines.

Sources close to the soldier said: 'Matt wrote this book on his own time. He was paid an advance and used that money to live and also set up his own business, a security company supplying ex-Royal Marines to act as consultants and bodyguards. 'He does not earn his living from the military. He is only paid by the MoD when he is called up for duty. When he was writing the book it was his job and his only source of income. 'By asking him to pay the money back, they left him fearing ruin. He is a loyal Marine. If they told him to pay back the money he would - even if they forced him into bankruptcy.'

The source added: 'Matt got permission from his commanding officer. He sent the book to the MoD's D-Notice Committee to make sure he was not revealing any secrets. Then out of the blue - on the eve of publication - the bureaucrats in Whitehall put Matt under formal investigation. 'He has been devastated. He does not want to upset the military. He is a loyal soldier.'

L/Cpl Croucher, from Birmingham, served three tours in Iraq and one in Afghanistan. He is a member of 40 Commando, which is based at Taunton in Somerset, and serves in the Commando Reconnaissance Force. He was recommended for the George Cross after his heroism two years ago when he threw himself on a booby-trapped Taliban grenade to save three comrades during a search of a suspected bomb-making compound. Miraculously, he escaped with just a nosebleed – his rucksack and body armour took the force of the blast.

L/Cpl Croucher later said: 'All I could hear was a loud ringing and the faint sound of people shouting, "Are you OK? Are you OK?" Then I felt one of the lads giving me a top-to-toe check. Blood was streaming from my nose. It took 30 seconds before I realised I was definitely not dead.'

When The Mail on Sunday first contacted the MoD this weekend, a spokesman confirmed it was investigating L/Cpl Croucher over his book deal. He said military regulations banned serving soldiers from being paid for writing about their exploits, adding that there were issues of copyright and questions about whether other soldiers featured in photographs in the book had given their permission. He said: 'There is a question about whether military regulations were followed.'

But within hours the MoD said, 'Things have moved on,' and issued another statement saying L/Cpl Croucher had been cleared. It added: 'An investigation has concluded that Corporal Croucher had followed the correct procedure. No disciplinary action will be taken. Any suggestion that he must repay any money is false.' But the MoD failed to respond to questions about when the decision had been taken.

Last night a spokesman for L/Cpl Croucher said he was still waiting to hear from the MoD and had not been told the investigation against him had concluded. The spokesman said: 'Matt is working with the MoD to resolve this matter.'

SOURCE



British Businessman is arrested in front of wife and son... for 'anti-gipsy' email that he didn't even write

A wealthy businessman was arrested at home in front of his wife and young son over an email which council officials deemed 'offensive' to gipsies – but which he had not even written. The email, concerning a planning appeal by a gipsy, included the phrase: 'It's the 'do as you likey' attitude that I am against.' Council staff believed the email was offensive because 'likey' rhymes with the derogatory term 'pikey'.

The 45-year-old IT boss was held in a police cell for four hours until it was established he had nothing to do with the email, which had been sent by one of his then workers, Paul Osmond. But police had taken his DNA and later confirmed they would be holding it indefinitely.

The businessman, who has asked not to be named, was also fingerprinted in the police investigation estimated to have cost taxpayers up to £12,000. He said two uniformed officers came to his house on a Sunday afternoon and said he would be handcuffed if he did not accompany them to the police station. His computer and other internet equipment were also seized.

The email, from a computer at his company, was sent last August to a website at Rother District Council, in East Sussex, on which the public can comment on planning applications. It referred to an appeal by gipsy Linda Smith, who wants to keep a mobile home in an area of outstanding beauty overlooking the Battle of Hastings site. The email also read: 'Get a job, get planning permission but more to the point get out of the neighbourhood.'

The businessman, a father of two, said last night: 'I had a sense of total disbelief. My wife and I decided to tell my 11-year-old son I had to go with the police because I had witnessed a road accident. 'Even though the officers were fairly pleasant to me, I was informed I would be handcuffed if I didn't go voluntarily. They then confiscated my computer and my wife's computer and took them to the police station. 'I was extremely angry. I was relaxing in the comfort of my home on a Sunday afternoon and then I was in a police car under arrest – all for an innocent comment by a colleague.'

He was driven five miles to Hastings police station. He said: 'I have never had any criminal record and try my best to teach my children right from wrong. This was a ridiculously heavy-handed police reaction to what they perceived as a racist comment. I am not the least bit racist and neither is Paul Osmond. The gipsy family concerned did not complain. 'I did nothing wrong yet ended up in a police cell for four hours with my DNA stored on a criminal database.'

The arrest happened on November 15 and followed a three-year battle by a gipsy family to win planning permission for the mobile home on land outside the town of Battle. The family bought a field from a farmer, put down a concrete base, and installed the mobile home at the end of a short driveway. Rother Council issued an enforcement notice against the building.

The businessman said he also objected to the council over the location of the mobile home, which is near his property. He said: 'It seems I have to get planning permission for everything I do right down to dead-heading the daffodils. 'It seems they can erect this home with impunity. But I made my objections entirely through the proper channels and I have absolutely nothing against anyone in the gipsy community.'

The case finally ended last week when Mr Osmond, who had been arrested and bailed, was told there would be no further police action. The planning case is continuing.

Mr Osmond, 39, of Icklesham, said: 'I made it clear to them I am absolutely not racist. I said I was simply registering my objection to this application because it is 200ft from the most important and historical battlefield in the country. I now feel I am not even able to express an opinion for fear of being arrested by the police. 'One of my closest friends is an Irish traveller and he uses the term 'pikey' all the time. This is the ultimate in political correctness going off the scale.'

Sussex Police said they had arrested the businessman over 'suspicion of committing a racial or religious-aggravated offence'. After consultation with the Crown Prosecution Service, it was decided to take no further action against Mr Osmond.

Chief Inspector Heather Keating said: 'Sussex Police have a legal duty to promote community cohesion and tackle unlawful discrimination. 'We are satisfied we acted appropriately in identifying the owner of the computer used and through this, the identity of the writer of the offending line.' Police said they would hold the innocent men's DNA indefinitely, which they said was in line with national policy.

A council spokesman said: 'As far as we were concerned it was an offensive comment, so we got in touch with the police.'

SOURCE



DNA records kept for some of Australia's child criminals

Sounds a good idea to me: "If you can't do the time, don't do the crime". If you stop doing crimes you have nothing to fear. DNA might even clear you immediately if you come under suspicion for something you didn't do.

There is some addled talk below about rehabilitation. But rehabilitation is mostly a pipe dream. Lots of people talk about it and propose dreamy ideas about how to do it but nobody has much success at it. Most crime is committed by people who already have a criminal record. They don't rehabilitate.

But rehabilitation is in any case irrelevant to the DNA controversy below. Rehabilitation -- or not -- comes AFTER you catch the criminal. The DNA is used only in catching them. How they are treated once caught is a matter for the courts. Their DNA has nothing to so with it

POLICE have taken DNA samples from almost 1300 children earmarked as the next generation of criminals. Figures obtained by The Sunday Mail under Right to Information legislation have revealed that in less than five years, police have collected DNA from 1275 children aged between 10 and 16. The genetic blueprint may be used to catch them if they reoffend - a likelihood for more than half of juveniles, according to research.

Under state legislation, a DNA sample can be taken by police officers via a court order if a magistrate is satisfied there is reasonable suspicion of an offence.

Police figures show the most common crime committed by juveniles is property crime, including theft and vandalism. Last financial year, the Queensland Police Service caught 33,644 juvenile offenders. Police say DNA has become a vital crime-fighting tool and helps speed up clean-up rates.

But civil libertarians have accused the police and State Government of giving up on Queensland's youth and focusing more on convictions than on rehabilitation. Civil Liberties Australia chief executive Bill Rowlings said it was an infringement of civil rights because, while the law ensured a child's criminal record was not carried through into adulthood, it would not stop their DNA remaining in criminal databases indefinitely. "Some of these children might be guilty of stealing a Mars Bar and for that the Queensland police are prepared to put them on a national criminal register, possibly for life," he said.

The average daily number of juveniles in custody in Australia is 800.

Youth Affairs Network Queensland director Siyavash Doostkhah said he was against taking DNA from children and called on the Government to fund more rehabilitation and youth mentoring programs. "It never brings any safety to the community," Mr Doostkhah said. "If we get more tough, if we collect more DNA and have more cameras out there . . . it doesn't stop crime, it just brings convictions."

A Department of Communities spokesman said there were currently about 139 young people in detention in Queensland and insisted it was a priority to focus on rehabilitation for young offenders. "Research has shown rehabilitation is more successful than detention," he said.

SOURCE

*************************

Political correctness is most pervasive in universities and colleges but I rarely report the incidents concerned here as I have a separate blog for educational matters.

American "liberals" often deny being Leftists and say that they are very different from the Communist rulers of other countries. The only real difference, however, is how much power they have. In America, their power is limited by democracy. To see what they WOULD be like with more power, look at where they ARE already very powerful: in America's educational system -- particularly in the universities and colleges. They show there the same respect for free-speech and political diversity that Stalin did: None. So look to the colleges to see what the whole country would be like if "liberals" had their way. It would be a dictatorship.

For more postings from me, see TONGUE-TIED, GREENIE WATCH, EDUCATION WATCH INTERNATIONAL, FOOD & HEALTH SKEPTIC, GUN WATCH, SOCIALIZED MEDICINE, AUSTRALIAN POLITICS, DISSECTING LEFTISM, IMMIGRATION WATCH INTERNATIONAL and EYE ON BRITAIN. My Home Pages are here or here or here or Email me (John Ray) here. For readers in China or for times when blogger.com is playing up, there is a mirror of this site here.

***************************

9 January, 2010
What were 2009's worst attacks on Christianity?

Anti-defamation group catalogs top 10 list of bigotry, discrimination

A nonprofit organization devoted to advancing religious liberty for Christians has scoured the news, sought the opinion of its e-mail subscribers and selected a list of "the top 10 incidents of anti-Christian defamation, bigotry and discrimination in the U.S. from last year."

"It is arguable that anti-Christian hatred has spilled over into material forms of persecution in 2009," said Gary Cass of the Christian Anti-Defamation Commission. "Christians were killed and bullied for their witness, ministers and churches threatened with violence and vandalized for standing for marriage and Christians were fired for not compromising their faith. If these are not bona fide examples of persecution, than I wonder what more it might take?"

CADC subscribers chose from a list of 20 stories – both those that made headlines and those that were conspicuously absent from wide media coverage – to pick their top 10. The winners included a wide array of events deemed to insult, injure or marginalize Christianity. They included acts of violence, laws and judgments, actions by schools against students and decisions by the Obama administration to promote causes and leaders at odds with Christian teaching. Here, then, is the list, as reported by the CADC:

1. "The Federal Hate Crimes Bill that attacks religious liberty and freedom of speech."

As WND has reported, Canada's experience with "hate crimes" legislation has caused many American Christians to fear the U.S. will follow a similar path of censoring or even punishing in the name of "hate speech" people who declare the Bible's teachings on homosexuality.

Gerald Chipeur is an attorney working to defend a Canadian pastor whose letter to the editor of a local newspaper prompted a complaint, a $5,000 fine and a court order not to express his beliefs further. Chipeur told WND he expects the same issues now to be raised in the U.S., because of the expanded "hate crimes" law signed by Obama. "I would be shocked if you did not have 100 times more problems with this legislation than we are. Your system is set up to encourage lawyers to do this, and you have so many more people, there is more opportunity for people to take offense," he said.

"There are certain people in society who look to the government for everything, including to help them with their hurt feelings. The government was never made for that," he said. Regardless, "there are those who want the government to bless their approach to life, whatever it is, because they have this view," he explained. "They come to the point they want the government to say … you are right." Chipeur concluded, "We've learned from history that's a very bad idea. You get persecution, which is exactly what's happening here."

2. "President Obama's appointment of radical anti-Christians like homosexual activist Kevin Jennings as the 'safe school czar'; pro-abortion advocate Kathleen Seblius made secretary of Human and Health Services; and Chai Feldblum, pro-homosexual and anti-religious liberty judge nominated for the Equal Employment Opportunity Commission."

In May, WND revealed Jennings, Obama's pick to oversee "safety" in the nation's public schools, is founder of the homosexual-activist group GLSEN, which promotes homosexual clubs in public schools and launched the annual "Day of Silence" celebration of homosexuality.

In October, WND brought to light Feldblum's leadership in an organization she said was out to "revolutionize social mores," as well has her signature to a petition pushing for the acceptance of polygamy.

Among other exposes of Obama's radical czars, WND reported on John Holdren, adviser for science and technology, who once predicted an ice age that will kill 1 billion, said abortion can save the planet and believes an adult dog is more 'rational' than a human baby.

3. "The Federal Department of Homeland Security issued a report entitled 'Rightwing Extremism: Current Economic and Political Climate' that labeled conservative Christians extremists and potential terrorists." As WND reported, the DHS report also labeled as "extremists" citizens concerned about illegal immigration, increasing federal power, restrictions on firearms, abortion and the loss of U.S. sovereignty. It also singled out returning war veterans as particular threats.

4. "An activist judge ordered a homeschool mom in New Hampshire to stop homeschooling her daughter because the little girl 'reflected too strongly' her mother's Christian faith." Despite being described by court documents as "well liked, social and interactive with her peers, academically promising and intellectually at or superior to grade level," the local court determined Brenda Voydatch's daughter defended her faith too rigorously, suggesting the girl "has not had the opportunity to seriously consider any other point of view." Ten-year-old "Amanda" was therefore ordered to go to public school. In November, the state's Supreme Court agreed to hear the case.

5. "Pro-life activist Jim Pullion was murdered in front of his granddaughter's high school for showing the truth about abortion." While the nation was commemorating the anniversary of the Sept. 11, 2001, attacks, the well-known Owosso, Mich., man was shot multiple times in front of the local high school. The police said it was a targeted attack by a man who objected to the anti-abortion signs Pullion displayed.

6. "Police called to East Jessamine Middle School in Lexington, Ky., to stop 8th graders from praying during their lunch break for a student whose mother was tragically killed." The school later relented and allowed the children to pray the next day.

7. "The overt homosexual participation in Obama's presidential inaugural events by 'Bishop' Vickie Eugene Robinson, the Gay Men's Chorus of Washington, D.C., and a homosexual marching band."

8. "HBO's program 'Curb Your Enthusiasm' aired an episode where the main actor urinates on painting of Jesus. When confronted HBO would not apologize." The episode depicted the comedian Larry David accidentally splashing on a painting of Christ and then walking away. When the owner of the painting later enters the bathroom, she concludes the image is weeping and kneels to pray.

"Why is it that people are allowed to publicly show that level of disrespect for Christian symbols?" asked Deal Hudson, publisher of InsideCatholic.com. "If the same thing was done to a symbol of any other religions – Jewish or Muslim – there'd be a huge outcry. It's simply not a level playing field."

In a statement to Fox News, HBO answered, "Anyone who follows 'Curb Your Enthusiasm' knows that the show is full of parody and satire. … Larry David makes fun of everyone, most especially himself. The humor is always playful and certainly never malicious."

9. "Rev. Fred Winters was murdered while preaching in his pulpit in Maryville, Ill." The gunman shot the pastor four times during a church service in March before pulling out a knife. Members of the congregation tackled the assailant and held him until police arrived. A doctor declared the murderer, Terry J. Sedlacek, suffers from schizophrenia. Sedlacek is being treated at a state facility operated by the Illinois Department of Human Services.

10. "Pro-life Pastor Reverend Walter Hoye of Oakland, Calif., was jailed for exercising peaceful, pro-life speech." As WND reported, in May 2008 Hoye filed a lawsuit in U.S. District Court, arguing that an Oakland city ordinance banning counselors or protesters from approaching within eight feet of people entering an abortion clinic is a violation of constitutional free speech rights. Twelve days later, Hoye was arrested for allegedly violating the law he was seeking to overturn. Hoye was found guilty of violating the law when he was caught holding a sign that read, "Jesus loves you and your baby. Let us help you," outside an Oakland abortion clinic. He was fined and jailed for 18 days earlier this year.

LifeSiteNews reports one of Hoye's lawyers, Michael Millen of the Life Legal Defense Foundation, has announced his intention to appeal the ruling to the Ninth Circuit Court of Appeals. "It is now illegal to stand still on the sidewalk and extend your arm to hand out a piece of literature," Millen said, referring to the city ordinances eight-foot bubble rule. "Mark this day down. … On this day, a federal court judge ruled that it is constitutional to put someone in jail for a year for holding out a hand with a leaflet."

The CADC's other stories that weren't voted into the top 10 included the following:

* The ongoing saga of Rifqa Bary, the 17-year-old Ohio convert to Christianity from Islam who fled to Florida because she feared her family would kill her, only to be returned by the courts to Ohio.

* The threat leveled by county officials against a home bible study in San Diego County, requiring the group to stop meeting until they get a permit for religious assembly.

* The "Antichrist" film, reviled as "the most horrific movie ever seen" for explicit and pornographic sadomasochism, violence and occult content.

* The lawsuit filed by the Freedom from Religion Foundation seeking to stop Congress from displaying the national motto and Pledge of Allegiance at the Visitors Center in Washington, D.C.

SOURCE



New Jersey Senate Defeats Gay Marriage Bill

The New Jersey Senate voted Thursday against legalizing same-sex marriage, making the Garden State the latest to turn down legislation that proponents have called a civil rights issue.

The Freedom of Religion and Equality in Marriage Act failed by a vote of 20 to 14. The vote was scheduled to take place last month, but was postponed due to an apparent lack of support, The Philadelphia Inquirer reported.

New Jersey voters are narrowly divided on the issue, with gay marriage opponents finding more support by a 49-46 percentage point margin, according to a November poll from Quinnipiac University. State Democrats favor the measure 60-34, while Republicans oppose it 69-25, the poll found. The margin of error was 2.4 percentage points.

Five states currently allow same sex marriage, while thirty have rejected similar measures in referendum votes. The state senate in neighboring New York, where many New Jersey residents work, rejected a gay marriage bill 38 to 24 in December.

New Jersey currently allows same-sex civil unions, which accords adoption rights among other privileges. "They're still not happy. They want to dilute marriage," Rabbi Yehuda Levin of the Rabbinical Alliance of America told the Newark Star-Ledger prior to the vote.

Activist groups say civil unions are a poor substitute for marriage. "If New Jersey's civil union law were a person, it would be arrested for committing fraud," reads a message on the Web site of Garden State Equality, a gay marriage advocacy group. "Civil unions will never achieve the acceptance and equality of marriage."

Proponents of the bill hoped to have it passed before Democratic Governor Jon Corzine, who supports the measure, leaves office. Governor-elect Chris Christie, a Republican, had vowed to veto the legislation if it passed. Christie takes office Jan. 19.

SOURCE





Perverted Muslim priorities

A BRITISH woman on holiday in Dubai went to police after being raped - but was arrested for having illegal sex. The 23-year-old Londoner says she was attacked by a waiter in a hotel toilet after celebrating her engagement to her boyfriend with drinks, The Sun reports. But after she admitted drinking alcohol and sharing a hotel room with her fiancé, police in the strict Islamic state arrested her for "illegal drinking" outside licensed premises and having sex outside marriage.

Her 44-year-old fiancé, also from London, was charged with the same offences. Both were thrown in police cells by officers who paid little heed to the rape. The devastated couple are understood to be on bail awaiting trial and have had their passports confiscated. They could be jailed for up to six years if found guilty of the illicit sex charge. British embassy officials in the desert emirate are helping them.

A diplomatic source said: "There have been some truly appalling injustices in Dubai but this one tops the lot. "A desperate, distressed rape victim went with her boyfriend to report the attack to police. And both wound up behind bars. "The police and authorities in Dubai have shamed themselves by yet again displaying a breathtaking lack of compassion and humanity."

The ordeal of the rape victim, a Muslim of Pakistani descent, began after she joyfully accepted a marriage proposal from her boyfriend during a three-day New Year break. She admitted drinking too much as they celebrated at Dubai Marina's luxurious Address Hotel - and passed out in a ladies' toilet. The waiter is said to have followed her into the toilets and raped her while she was semi-conscious.

Her fiancé was initially unaware of the attack and helped her to their room, where they slept until the next day. But the horror of the rape came back to her when she woke - and the pair went to Jebel Ali police station to report it. Her attacker, who is understood to be Syrian, is believed to have denied rape. He claimed the Briton consented but has also been charged with "illegal sex".

A spokesman for the Address Hotel said: "The matter is being investigated by the authorities."

SOURCE




If you thought Britain was bad....

Report from Austria

What happens to a presumed thief, carrying a wallet that doe not belong to him, who is held by police? Correct: He is allowed to keep the money and smash the police car, as happened at the Praterstern (Vienna). Why was there no arrest? Reason: The "indignation" was justified.

The story seems complicated, yet it is simply absurd. A Tunisian man (22) is unable to pay his bill at a kebab stand. Police search him and find a wallet not belonging to him with sixty euros and credit cards not issued to the suspect, who says, "I found the wallet." Adding: "But the sixty euros are mine!"

Now the story gets bizarre: Because the policemen do not want to return the banknotes, the man goes berserk, demolishes the police car, slashes the seat covers, and smashes the windows. Surprising reaction from the public prosecutor's office: "Justifiable indignation." The sixty euros are returned to the Tunisian, and he is a free man.

Reaction from David Lasar, FPO security spokesman: "The Tunisian man destroyed the police car, smashed the windows, slashed the seats. And now he is let go — with the money! As long as the prosecutor's office makes these kinds of decisions, the difficult task of the police force resembles that of Sisyphus."

SOURCE

*************************

Political correctness is most pervasive in universities and colleges but I rarely report the incidents concerned here as I have a separate blog for educational matters.

American "liberals" often deny being Leftists and say that they are very different from the Communist rulers of other countries. The only real difference, however, is how much power they have. In America, their power is limited by democracy. To see what they WOULD be like with more power, look at where they ARE already very powerful: in America's educational system -- particularly in the universities and colleges. They show there the same respect for free-speech and political diversity that Stalin did: None. So look to the colleges to see what the whole country would be like if "liberals" had their way. It would be a dictatorship.

For more postings from me, see TONGUE-TIED, GREENIE WATCH, EDUCATION WATCH INTERNATIONAL, FOOD & HEALTH SKEPTIC, GUN WATCH, SOCIALIZED MEDICINE, AUSTRALIAN POLITICS, DISSECTING LEFTISM, IMMIGRATION WATCH INTERNATIONAL and EYE ON BRITAIN. My Home Pages are here or here or here or Email me (John Ray) here. For readers in China or for times when blogger.com is playing up, there is a mirror of this site here.

***************************

8 January, 2010
Don't talk about crime, British police are told... it might scare the public!

The usual Leftist devotion to censorship. They can't afford for the whole truth to be known

Police officers were once seen as reassuring figures, like the fatherly Dixon of Dock Green. Now it seems they are more likely to have a quite different effect - so much so that officers have been told not to talk about crime in case they frighten the public. Home Office officials say discussing crime rates may make it less likely that the public will think officers are doing a good job. And that will make it harder for forces to hit the Government's target for increasing public confidence in the police. As a result, they are told to keep quiet at community meetings. Last night, officers dismissed the instruction as 'ridiculous'.

The Home Office research report says that when officers highlight crime and anti-social behaviour problems at community meetings it can lead to ' feelings of fear' among the public. Public confidence in the police - currently standing at 49 per cent - needs to be boosted to 60 per cent by 2012 to meet a Home Office target. But the study says that to achieve this target police officers need to 'avoid four main pitfalls'. The first is highlighting crime and anti-social behaviour 'too much'. The report says: 'Dialogue centred on the apparent pervasiveness of crime and insecurity may actually stimulate feelings of threat or fear, and in turn lower opinions of the police. There is also evidence that if people feel increasingly insecure they are likely to blame the police.'

Pitfall two is 'talking down' the police service. The report says police officers were the most likely of all public servants to 'talk negatively' about their job to the public. Pitfall three is treating community policing as a 'waste of time' and pitfall four is not ensuring diversity in community meetings, which the study says are mainly attended by 'older, white, middle-class citizens'.

Detective Constable Alex Challenor, of Lancashire Constabulary, said: 'I can understand us being told to be careful about what we put on Facebook and things like that, but trying to control what we say to people in the pub is ridiculous.' The editor of Police Review, Chris Herbert, said: 'It is hard to know whether it is depressing or funny.'

Last night a Home Office spokesman said: 'It is a core duty of the police to discuss crime with their local communities and there is no suggestion that the Government is telling them they should not. 'This research is a tool, not an order, and shows that there is a balance to be found in how police communicate with their communities to build public confidence and tackle crime.'

SOURCE




The Crying Game

by Mike Adams

Welcome back students! This is the sixth day of a new year and the first day of a new semester. I'm excited to have you all in my class. Well, actually, I'm excited to have all but one of you in my class. Please allow me to explain.

Each semester, I teach two sections of Introduction to Criminal Justice. Each section has 35 students. At the end of the semester, every student is given a chance to evaluate the course. I receive and read those evaluations several months after they are completed. When the evaluations come in, the results are generally the same. Over thirty students rave about the course – many saying it is the best they've ever had. A few students offer mild criticism – some saying they wish I would use Power Point. And, every semester, one student claims to have been offended by something I said in one of our thirty class meetings.

Last spring, an offended student claimed I was disrespectful towards students, explaining further that I had engaged in "homophobic" speech in the classroom. I know precisely why the student made that remark as there was one and only one discussion of homosexuality over the course of the semester in that particular class. Our brief discussion of homosexuality occurred on our "preserving free speech" day. Every semester, I do a little exercise in understanding and appreciating free speech, which involves having every student answer three questions pertaining to free expression. The answers are read and discussed in front of the class sometime around mid-semester.

The third of those questions asks the student to say something he always wanted to say in a college classroom but feared to say because of concerns over political correctness. One student chose to say that he was adamantly opposed to gay marriage. After I read the remarks, I allowed a supporter of gay marriage to rebut them. In other words, both sides had an opportunity to speak.

There was a brief back-and-forth between the gay marriage supporter and the professor (me). I talked about the 1879 Reynolds decision, which upheld a Utah ban on polygamy. We talked about the issue of whether adoption of gay marriage would lead to polygamy. He said he did not care. I said I did. We had a healthy and respectful exchange – so much so that it continued for a couple of days during my office hours.

But, regrettably, someone who did not have the courage to express his view on free speech day – where, clearly, both sides were allowed to speak in an atmosphere of mutual respect – chose to become offended. And, for the record, I believe that taking offense is a choice. There is no evidence of an un-gay gene that makes people perpetually unhappy.

So, in light of the fact that someone was offended, I think (not feel) that it would be best for me to lay down my basic beliefs about human equality before this semester gets under way – and, more importantly, before the drop date passes. Here goes:

1. I believe that all people – black or white, man or woman, gay or straight – were created equal. That is, they were born equally annoying. From birth through the next several years of life we are incapable of thinking of anyone but ourselves. We cry and scream and throw tantrums in order to get what we want – regardless of whether we deserve it or whether it is even good for us.

2. Over the years, most people learn to think of others. But a minority never really stops throwing temper tantrums in an effort to get what they want. I believe that most gay activists are in that minority.

3. I believe that whenever a person says "I am offended and my right to be un-offended trumps your right to speak" he is, in effect, throwing a temper tantrum. This is most certainly the case when he likens constitutionally protected free speech to a "phobia" simply because he cannot muster the courage to offer a calm and intelligent rebuttal.

4. I believe that temper tantrums thrown in an effort to advance the gay agenda do nothing but reinforce the stereotype that gays are emotionally inferior and, perhaps, emotionally unstable.

5. I believe that blacks and gays have only one thing in common: Their spokespersons – whether Perez Hilton or Al Sharpton – hurt the people they purport to represent by remaining in a constant state of offense, faux outrage, and self-righteous indignation.

Those are my views and I don't really give a damn if they make you cry. I know all there is to know about the crying game. I don't want anymore of the crying game. Have a great semester!

SOURCE



Europe's looming demise

"The Europe as you know it from visiting, from your parents or friends is on the verge of collapsing," Geert Wilders said in a speech in the United States last year. The leader of the Netherlands' populist Party for Freedom added: "We are now witnessing profound changes that will forever alter Europe's destiny and might send the Continent in what Ronald Reagan called 'a thousand years of darkness.' " And not just Europe, but America as well.

Been to Europe lately? Thought it was bad? You ain't seen nothing yet. The passage of the Lisbon Treaty, hailed by President Obama, nailed the coffin shut on national sovereignty in Europe. The people of Europe fought it, but were overwhelmed by their political elites and the lack of American leadership in this age of our rather Marxist, collectivist U.S. president.

Come Jan. 1, 2010, a disastrous and suicidal pact called the Euro-Mediterranean Partnership (Europe/Mediterranean) goes into effect with little fanfare or examination. It boggles the mind that such a consequential and seismic cultural shift could be mandated and put into play without so much as a murmur from the mainstream media.

Why should Americans care about this? Americans have to care because this global gobbledygook is coming to our shores, thanks to our globalist president.

The European human rights group called Stop the Islamization of Europe (SIOE) has been working tirelessly to expose the mass Muslim immigration plan of the Euro-Med Partnership. A statement on the SIOE Web site criticizes the secrecy of the process: "It was shocking to hear about the plans and at the same time knowing that Danish politicians and a [cowardly] Danish press - who is otherwise proud to be critical - has told nothing to the Danish people about this project which begins in January.

This also showed clearly at the conference. Only very few politicians showed up and no media. Those politicians who showed up had obviously never heard about the Euro-Mediterranean project.

The goal of the Euro-Mediterranean cooperation is to create a new Greater European Union encompassing both Europe and North Africa, with the Mediterranean Sea becoming a domestic Eurabian sea. The goal is to establish a "comprehensive political partnership," including a "free trade area and economic integration"; "considerably more money for the partners" (that is, more European money flowing into North Africa); and "cultural partnership" - that is, importation of Islamic culture into post-Christian Europe.

According to the SIOE, in the Euro-Med plan "Europe is to be islamized. Democracy, Christianity, European culture and Europeans are to be driven out of Europe. Fifty million North Africans from Muslim countries are to be imported into the EU."

Skeptical? It's already happening. The British newspaper the Daily Express reported in October 2008 on "a controversial taxpayer-funded 'job centre' " that opened in Mali at that time as "just the first step towards promoting 'free movement of people in Africa and the EU.' Brussels economists claim Britain and other EU states will 'need' 56 million immigrant workers between them by 2050 to make up for the 'demographic decline' due to falling birthrates and rising death rates across Europe." To offset this decline, a "blue card" system is to be created that will allow card holders to travel freely within the European Union and have full rights to work - as well as the full right to collect welfare benefits.

A Muslim population from Africa moving freely into Europe threatens America. On Christmas Day, a Nigerian Muslim flew from Amsterdam to Detroit and tried to explode a bomb on the plane - after he was allowed to board the plane without a passport. The Euro-Mediterranean Partnership will make jihad attacks like this one all the easier.

And once in Europe, Muslims have already begun demanding special privileges and accommodations. IslamOnline reported on Dec. 21 that "Muslims activists from 26 European countries have come together to launch the first rights council to enlighten European Muslims about their rights, monitor rising Islamophobia and defend Muslim rights in European courts of law."

Ali Abu Shwaima, a Muslim leader in Italy, explained: "We think European human rights groups are not doing enough to defend the rights of Muslims. Therefore we thought that we need this new council, especially that all laws and constitutions in Europe respect freedom of religion and oppose all forms of discrimination and racism."

"Islamophobia," "discrimination" and "racism" are all terms Muslims in Europe and America use to confuse people into thinking that the perpetrators of Islamic terrorism are the real victims. And it is working: Mr. Wilders is going on trial in the Netherlands, instead of all the Islamic hate sponsors he is fighting against. It has to be this way, to increase harmony among the Muslim and non-Muslim member states of the Euro-Med Partnership.

This internationalism is already destroying what has made Europe free and great. And now Mr. Obama seems to want to do the same to America.

SOURCE




Australian State government rejects same sex adoptions

Prudence wins out. Homosexual couples are notoriously unstable and there are high rates of partner-bashing among them

Same-sex couples won't be allowed to adopt in NSW "at this stage", despite a parliamentary inquiry supporting the move as being in the best interests of children. The majority of a six-person upper house committee that examined same-sex adoption recommended in July last year that amendments be made to definitions of "couple" and "de facto relationship" in the Adoption Act 2000. At the time, the committee chair, Labor's Christine Robertson, said the committee found reforming the laws to allow same-sex couples to adopt would "ensure the best interests of children" were met by NSW's adoption laws.

Community Services Minister Linda Burney on Wednesday issued a statement saying the state government believed there was "some merit" in the committee's findings. "However, members were unable to reach a consensus, reflecting divisions on this issue in the wider community. "As a result of these concerns, the government is not satisfied there is broad enough community support to justify new state legislation at this stage."

Ms Burney said further consultation would take place as the Community and Disability Services Council discussed a national approach. "The government's primary concern will always be what is in the best interests of children," Ms Burney said. "The committee was given examples of successful parenting and fostering by gay and lesbian couples and in these case studies, adoption provided permanence, stability and security which are so important for children.

"However, I am also aware that there are very deeply held, divergent views on this issue and that is why a decision on this matter will not be taken at this stage."

SOURCE

*************************

Political correctness is most pervasive in universities and colleges but I rarely report the incidents concerned here as I have a separate blog for educational matters.

American "liberals" often deny being Leftists and say that they are very different from the Communist rulers of other countries. The only real difference, however, is how much power they have. In America, their power is limited by democracy. To see what they WOULD be like with more power, look at where they ARE already very powerful: in America's educational system -- particularly in the universities and colleges. They show there the same respect for free-speech and political diversity that Stalin did: None. So look to the colleges to see what the whole country would be like if "liberals" had their way. It would be a dictatorship.

For more postings from me, see TONGUE-TIED, GREENIE WATCH, EDUCATION WATCH INTERNATIONAL, FOOD & HEALTH SKEPTIC, GUN WATCH, SOCIALIZED MEDICINE, AUSTRALIAN POLITICS, DISSECTING LEFTISM, IMMIGRATION WATCH INTERNATIONAL and EYE ON BRITAIN. My Home Pages are here or here or here or Email me (John Ray) here. For readers in China or for times when blogger.com is playing up, there is a mirror of this site here.

***************************

7 January, 2010
Homosexual-marriage foes slam plans to televise Prop 8 trial

Witnesses harassment feared -- and a pro-homosexual judge is behind it

Supporters of traditional marriage are outraged over a California judge's efforts to bring television cameras into court next week to cover a trial challenging Proposition 8, California's initiative against gay marriage. Judge Vaughn R. Walker, chief judge of the Northern District of California, proposed a last-minute revision of the court's rules that would allow television coverage of the trial. Those who want to comment have until Friday, and the trial begins Monday.

Attorneys for Proposition 8 backers said television coverage would expose their witnesses to further harassment and intimidation. Backers of Proposition 8 were targeted for harassment in the months after the initiative's passage in November 2008. Some donors received threatening e-mails, letters and phone calls, while churches and businesses were singled out for boycotts and protests. Brian Brown, executive director of the National Organization for Marriage, which campaigned for Proposition 8 but isn't a party to the case, said he is worried about the safety of witnesses, who could include contributors, campaign staff and volunteers. "The question is really whether Judge Walker can put people on the stand where they can be threatened," said Mr. Brown. "It's a question of people's safety."

A hearing on the matter is scheduled for 10 a.m. Wednesday in San Francisco, said David Madden, a spokesman for the 9th U.S. Circuit Court of Appeals. He said the rules and parameters for any televised coverage were under discussion, including decisions on how many cameras to allow, where to place the cameras, and whose cameras would be permitted in the courtroom. "We're trying to work this all out," said Mr. Madden. "We want to make sure people know we're being very cautious about this."

The court ordinarily bans television, radio and photography, but the Judicial Council of the 9th Circuit announced Dec. 17 that it approved on an experimental basis "the limited use of cameras in federal courts within the system." "We hope that being able to see and hear what transpires in the courtroom will lead to a better public understanding of our judicial processes and enhanced confidence in the rule of law," said 9th Circuit Chief Judge Alex Kozinski. "The experiment is designed to help us find the right balance between the public's right to access to the courts and the parties' right to a fair and dignified proceeding."

Since 1991, the 9th Circuit has allowed some television and radio broadcasting of oral arguments with the approval of the judges hearing the case, according to a statement issued by the court.

Those backing cameras in the courtroom include a consortium of media outlets as well as gay rights groups. The Courage Campaign on Tuesday sent an alert asking its members to sign a petition in favor of television coverage. "The case presents issues that are very important to the public, and will affect millions of people," said Rick Jacobs, chairman of the Courage Campaign, a group that advocates gay marriage. "However, if the case is not televised, only a tiny fraction will ever be able to watch the trial in person. "By televising the trial, the public will be able to see for themselves the arguments and evidence presented by both sides, and will therefore have more confidence in the outcome of the trial," he said.

Meanwhile, opponents of same-sex marriage point out that the experimental use of cameras was intended initially for low-profile cases, while the Proposition 8 trial has generated huge media interest. The lawsuit, filed in June by two same-sex couples, argues that Proposition 8 violates the U.S. Constitution. Representing the plaintiffs are high-profile lawyers Theodore Olson and David Boies, who argued on opposite sides of the U.S. Supreme Court case to decide the 2000 presidential election.

Critics have accused Judge Walker of judicial bias, pointing to an earlier ruling against Proposition 8. Attorneys for the plaintiffs had asked to see internal Proposition 8 campaign communications, arguing that they might reveal attempts to create a "discriminatory animus" against gays. Judge Walker ruled in favor of the plaintiffs, but a federal appeals court panel in December reversed his decision. "Judge Walker has not shown himself to be an impartial judge in this case," said Mr. Brown. "He has attempted to make this entire process a circus, and he wants to be the ringleader by putting it on television."

The California Supreme Court ruled in favor of allowing same-sex marriage in May 2008, but the decision was overruled six months later by Proposition 8, which California voters approved by a margin of 52 percent to 48 percent.

SOURCE



A Crime Theory Demolished

If poverty is the root cause of lawlessness, why did crime rates fall when joblessness increased?

By HEATHER MAC DONALD

The recession of 2008-09 has undercut one of the most destructive social theories that came out of the 1960s: the idea that the root cause of crime lies in income inequality and social injustice. As the economy started shedding jobs in 2008, criminologists and pundits predicted that crime would shoot up, since poverty, as the "root causes" theory holds, begets criminals. Instead, the opposite happened. Over seven million lost jobs later, crime has plummeted to its lowest level since the early 1960s. The consequences of this drop for how we think about social order are significant.

The notion that crime is an understandable reaction to poverty and racism took hold in the early 1960s. Sociologists Richard Cloward and Lloyd Ohlin argued that juvenile delinquency was essentially a form of social criticism. Poor minority youth come to understand that the American promise of upward mobility is a sham, after a bigoted society denies them the opportunity to advance. These disillusioned teens then turn to crime out of thwarted expectations.

The theories put forward by Cloward, who spent his career at Columbia University, and Ohlin, who served presidents Kennedy, Johnson and Carter, provided an intellectual foundation for many Great Society-era programs. From the Mobilization for Youth on Manhattan's Lower East Side in 1963 through the federal Office of Economic Opportunity and a host of welfare, counseling and job initiatives, their ideas were turned into policy.

If crime was a rational response to income inequality, the thinking went, government can best fight it through social services and wealth redistribution, not through arrests and incarceration. Even law enforcement officials came to embrace the root causes theory, which let them off the hook for rising lawlessness. Through the late 1980s, the FBI's annual national crime report included the disclaimer that "criminal homicide is largely a societal problem which is beyond the control of the police." Policing, it was understood, can only respond to crime after the fact; preventing it is the domain of government welfare programs.

The 1960s themselves offered a challenge to the poverty-causes-crime thesis. Homicides rose 43%, despite an expanding economy and a surge in government jobs for inner-city residents. The Great Depression also contradicted the idea that need breeds predation, since crime rates dropped during that prolonged crisis. The academy's commitment to root causes apologetics nevertheless persisted. Andrew Karmen of New York's John Jay College of Criminal Justice echoed Cloward and Ohlin in 2000 in his book "New York Murder Mystery." Crime, he wrote, is "a distorted form of social protest." And as the current recession deepened, liberal media outlets called for more government social programs to fight the coming crime wave. In late 2008, the New York Times urged President Barack Obama to crank up federal spending on after-school programs, social workers, and summer jobs. "The economic crisis," the paper's editorialists wrote, "has clearly created the conditions for more crime and more gangs—among hopeless, jobless young men in the inner cities."

Even then crime patterns were defying expectations. And by the end of 2009, the purported association between economic hardship and crime was in shambles. According to the FBI's Uniform Crime Reports, homicide dropped 10% nationwide in the first six months of 2009; violent crime dropped 4.4% and property crime dropped 6.1%. Car thefts are down nearly 19%. The crime plunge is sharpest in many areas that have been hit the hardest by the housing collapse. Unemployment in California is 12.3%, but homicides in Los Angeles County, the Los Angeles Times reported recently, dropped 25% over the course of 2009. Car thefts there are down nearly 20%.

The recession crime free fall continues a trend of declining national crime rates that began in the 1990s, during a very different economy. The causes of that long-term drop are hotly disputed, but an increase in the number of people incarcerated had a large effect on crime in the last decade and continues to affect crime rates today, however much anti-incarceration activists deny it. The number of state and federal prisoners grew fivefold between 1977 and 2008, from 300,000 to 1.6 million.

The spread of data-driven policing has also contributed to the 2000s' crime drop. At the start of the recession, the two police chiefs who confidently announced that their cities' crime rates would remain recession-proof were Los Angeles Police Chief William Bratton and New York Police Commissioner Ray Kelly. As New York Police Commissioner in the mid-1990s, Mr. Bratton pioneered the intensive use of crime data to determine policing strategies and to hold precinct commanders accountable—a process known as Compstat. Commissioner Kelly has continued Mr. Bratton's revolutionary policies, leading to New York's stunning 16-year 77% crime drop. The two police leaders were true to their word. In 2009, the city of L.A. saw a 17% drop in homicides, an 8% drop in property crimes, and a 10% drop in violent crimes. In New York, homicides fell 19%, to their lowest level since reliable records were first kept in 1963.

The Compstat mentality is the opposite of root causes excuse-making; it holds that policing can and must control crime for the sake of urban economic viability. More and more police chiefs have adopted the Compstat philosophy of crime-fighting and the information-based policing techniques that it spawned. Their success in lowering crime shows that the government can control antisocial behavior and provide public safety through enforcing the rule of law. Moreover, the state has the moral right and obligation to do so, regardless of economic conditions or income inequality.

The recession could still affect crime rates if cities cut their police forces and states start releasing prisoners early. Both forms of cost-saving would be self-defeating. Public safety is the precondition for thriving urban life. In 1990s New York, crime did not drop because the economy improved; rather, the city's economy revived because crime was cut in half. Keeping crime rates low now is the best guarantee that cities across the country will be able to exploit the inevitable economic recovery when it comes.

SOURCE



Hanging Mao on the Tree?

by Dr. Paul Kengor

This past Christmas was one of the strangest in the long history of the White House—America's first house. A December 6 article in the New York Times noted that within the Obama White House "there had been internal discussions about making Christmas more inclusive and whether to display the crèche." Here again, liberals' definition of inclusiveness means exclusion—exclusion, that is, of the central/Christian reason for the season.

Well, Americans voted for change in the White House. And this would indeed break new ground, as no White House before—Democrat or Republican—deliberated the appropriateness of displaying a Nativity scene at Christmas.

This follows a profile in People magazine last year in which Barack Obama said that he and his wife do not give their children Christmas gifts. Of course, that's their prerogative. It is, however, unusual, certainly compared to previous White House Christmases.

But while gifts for children may not have been on display at the White House this year, and the display of a crèche was likewise in question, something peculiar was on display—a most curious image. Hung on the historic White House Christmas tree this year was a rather novel ornament: a glistening, glimmering Mao Tse-Tung. How's that for inclusion? Baby Jesus—maybe, maybe not? Chairman Mao, yes!

I know this is unbelievable. (Click here for photos.) But, hey, this time of year is filled with the seemingly inconceivable. And most unlike the Incarnation, this manifestation does not inspire hope. When I first heard about it from Sandy, one of our good friends and faithful e-mailers at The Center for Vision & Values, I was dumbfounded.

Lo and behold, it is true. The bad boys at the Fox News Channel and various conservative bloggers apparently noticed the twinkling little chairman behind Barack and Michelle Obama in a warm and fuzzy photo in front of the White House Christmas tree. (Or, as we native Pittsburghers are expected to call it, "The Unity Tree.") For this, Fox received the righteous indignation of the liberal faithful for having the audacity to file this report: another sin of anti-communism.

What of this? We've heard of presents under the tree, lights around the tree, and, as one anachronistic Christmas carol puts it, even candles on the tree. But Mao Tse-Tung on the tree? The Chinese communist dictator who was responsible for the deaths of 60-70 million people?

Needless to say, Mao is not traditionally associated with Christmas, just as he is not typically associated with, say, Mother Teresa—except in the mind of President Obama's former communications director Anita Dunn, who cites Mao and Mother Teresa as her two favorite philosophers. To the contrary, Mao brutally persecuted those who recognized Christmas. One of the first things he did when taking over China in October 1949—a moment recently commemorated by oblivious New Yorkers—was boot out the Western missionaries. Shortly thereafter, the blood began to flow, befitting the usual pattern: France, 1789; Russia, 1917; Cambodia, 1975. Mao's subsequent annihilation made him worthy not of Christmas ornamentation but the trophy of worst mass murderer in all of history. Yes, a puzzling choice for Christmas veneration.

In fact, the one figure who would have been most shocked by this confusing cameo at the Obama White House is Chairman Mao. Mao hated Christians, their blasted trees, their Christmas, and their Christ. And if Obama supporters are angry at me for daring to call attention to this borderline blasphemy—shoot the messenger, as they did with Glenn Beck for exposing Anita Dunn's invocation of Mao—they should consider themselves lucky: If they had committed this malfeasance in China during Mao's reign, the Dear Leader would have executed them for counter-revolutionary activity.

The White House explanation has been so unclear as to be basically a non-response, other than to suggest that the Mao adornment was not hung by Barack Obama. The mysterious malefactor apparently ranges from some anonymous "local community group" to some zealous student or "school." Sure, happens all the time.

SOURCE



California's Jumbled Race Policies

Thirteen years ago one man challenged the political establishment—of both parties—and won. His issue? Ending racial preferences. The man? Ward Connerly. Connerly, a Sacramento-based businessman, made the case why all Americans, black and white, should oppose racial preferences. At their core, racial preferences were meant to assist the disadvantaged, those who had a lesser education or who were born into impoverished conditions. What was created was a system that cheated thousands of hard working Americans of all races and classes, and coddled some Americans based solely on their race or gender.

Yet, as the political establishment set out to right a wrong, they created a convoluted superstructure of race and gender based admission policies in academia and in government contracting. More importantly, according to Connerly, these racial and gender preferences broke a fundamental promise made to all Americans that we are all created equal and should be treated as equals.

"What many black Americans have forgotten, and what the liberals don't want them to remember, is the true genius of Dr. Martin Luther King's famous address – that America should live up to its founding principles and strive for fairness, equality and a colorblind society."

Connerly shares his fascinating journey in Creating Equal (Encounter Books, 2007). His second book, Lessons from My Uncle James (Encounter, 2008) is a collection of tough-love teachings that rival the admonitions given by Booker T. Washington in his classic, Up from Slavery. After ending racial preferences in the Golden State through Proposition 209, 54% to 46%, Connerly's American Civil Rights Coalition scored victories ending affirmative action in college admissions and government contracts in Michigan, Nebraska and Washington state. In 2009, the Colorado Civil Rights Initiative was defeated by a close margin, 51% to 49%.

The Colorado loss was a wake-up call. "We encountered a highly organized, well-funded and angry opposition. The other side brought with it the full support of President Barack Obama, a staunch supporter of affirmative action. They also hit up their liberal friends in Hollywood and New York – even billionaires like Warren Buffet. "But it is the far-left radical groups such as ACORN who in some cases physically blocked our petition circulators from knocking on doors that alarmed me most. One of these radicals was caught on tape yelling at one of our black petition circulators, 'Step 'em, fetch 'em, negro! Obey the white master!'"

Blocking and harassing petition circulators isn't the only challenge facing the American Civil Rights Coalition as it attempts to get its initiative on the ballot in states across the nation. According to Connerly, "The other challenge comes in the form of lawsuits like the one the ACLU recently filed against our effort in Missouri. A judge there barred our initiative from appearing on the ballot based on a technicality. But this is the second time we have been blocked from gathering signatures by fraudulent ballot language written by the ACORN-backed Secretary of State, Robin Carnahan."

While efforts in Missouri are on ice, Connerly's effort in Arizona has paid off. "Last year in Arizona we turned in over 330,000 signatures, almost half of which were invalidated by the political establishment on bogus charges. This year we went through the legislature where we found a sympathetic member who introduced our bill – and on the last day of the session we got our bill out of committee, to a full vote where our measure passed and now we're on the ballot in Arizona in 2010."

Connerly hopes to take his civil rights initiative directly to the people in many more states where initiatives are allowed. "If we get our measure in front of the people, and if we can make our case without being harassed and sued by the left—we will end the immoral and destructive polices of race and gender based quotas, preferences and set-asides."

SOURCE

*************************

Political correctness is most pervasive in universities and colleges but I rarely report the incidents concerned here as I have a separate blog for educational matters.

American "liberals" often deny being Leftists and say that they are very different from the Communist rulers of other countries. The only real difference, however, is how much power they have. In America, their power is limited by democracy. To see what they WOULD be like with more power, look at where they ARE already very powerful: in America's educational system -- particularly in the universities and colleges. They show there the same respect for free-speech and political diversity that Stalin did: None. So look to the colleges to see what the whole country would be like if "liberals" had their way. It would be a dictatorship.

For more postings from me, see TONGUE-TIED, GREENIE WATCH, EDUCATION WATCH INTERNATIONAL, FOOD & HEALTH SKEPTIC, GUN WATCH, SOCIALIZED MEDICINE, AUSTRALIAN POLITICS, DISSECTING LEFTISM, IMMIGRATION WATCH INTERNATIONAL and EYE ON BRITAIN. My Home Pages are here or here or here or Email me (John Ray) here. For readers in China or for times when blogger.com is playing up, there is a mirror of this site here.

***************************

6 January, 2010
2009 Award for Political Incorrectness: Calling out the Liberal Lies

Climategate is not just a story of some fringe scientists who conspired to hoodwink the public and expand the reach of the government. Rather, the real scandal lies in the unholy trinity that emerged among the major institutions of society: academia, government, and the media. Indeed, misrepresentations and lies have become so widespread in our world that they have become embedded in the very meanings we ascribe to words. Take the phrase "politically correct," for instance.

Many believe being PC connotes thinking and speaking in a socially-proper manner. But the truth is, a far more ambitious agenda lurks behind those two innocent-sounding words. According to the online Free Dictionary, the real meaning of politically correct is, "Of, relating to, or supporting broad social, political, and educational change, especially to redress historical injustices in matters such as race, class, gender, and sexual orientation."

How many Americans knew that? Achieving a radical political transformation in a democratic society requires the acquiescence of large swaths of the citizenry. That can be achieved only when free speech becomes constrained and logical thought subverted.

Just consider how many times this past month you murmured a soul-less "Happy Holidays" instead of joyfully exclaiming, "Merry Christmas"? Such is the pervasive power of political correctness.

For all the Americans disgusted with the Orwellian doublespeak, 2009 represented a watershed year. Millions turned out for the Tea Parties that swept the nation. Conservatives mounted a fevered political renaissance.

And while the New York Times staged its grand disappearing act, a parade of iconoclastic books marched across the newspaper's bestseller list: Mark Levin ("Liberty and Tyranny"), Ann Coulter ("Guilty"), Bernard Goldberg ("A Slobbering Love Affair"), Michelle Malkin ("A Culture of Corruption"), Glenn Beck ("Arguing with Idiots"), and Sarah Palin ("Going Rogue"). Now isn't that a delicious irony?

Politicians began to sense a shift in the cultural zeitgeist, as well. When President Obama nominated Sonia Sotomayor for the Supreme Court in May, Sen. Pete Sessions of Alabama derided her "wise Latina" comments. And others ridiculed her ill-considered claim that "Whether born from experience or inherent physiological or cultural differences,…our gender and national origins may and will make a difference in our judging."

But the defining moment of 2009 came four months later. It happened on the floor of the House of Representatives during a televised speech on healthcare reform. The claim, made by the president of the United States, was that the new healthcare reform proposal "would not apply to those who are here illegally." That misrepresentation was more than one of the lawmakers in the audience could stomach. "You lie!" Congressman Joe Wilson of South Carolina called out, jabbing the air with his finger, his fervent voice carrying into the four corners of the House chamber. Rep. Wilson was later forced to apologize. But he did not recant. Within days, his fund-raising operation bulged with an infusion of millions of dollars from around the country.

"You lie!" was the rhetorical shot heard across the nation. It stoked the healthcare debate, energized the citizenry, and pricked the long-dormant liberal conscience. Above all, it served notice that the liberal half-truths, misrepresentations, and lies would no longer pass unchallenged. Congressman Wilson, you are the winner of the 2009 Award for Political Incorrectness.

SOURCE



The Castro brothers' big dirty secret -- racism

By Nat Hentoff

For years I have been reporting on how Fidel Castro has been crushing internal dissent. I did this while simultaneously trying to demythicize his comrade, Che Guevara, a charismatic man when he was not a merciless executioner at Havana prisons. I once met Guevara, and, during our exchange at a Cuban mission in New York, we did not agree on the value of free elections. As for Fidel's brother, Raul, he continues the family tradition of adding to the prison population of Cubans caught practicing discordant political speech.

Throughout the course of these columns on the Castro dictatorship, I have cited the chronic racial discrimination against black Cubans throughout Fidel's Revolution, a "revolution" that gladdens such visitors as celebrity documentarian Michael Moore, who never mentions Jim Crow on the island. The extensive marginalization of blacks in Cuba has failed to break through into general American consciousness; but as of the Nov. 30 release of "Statement of Conscience by African Americans", the big dirty secret of the Castro brothers has been exposed.

According to the resounding news release which had the authoritative ring of Louis Armstrong's "West End Blues" "60 prominent black American scholars, artists and professionals have condemned the Cuban regime's stepped-up harassment and apparent crackdown on the country's budding civil rights movement. This statement is the first public condemnation of racial conditions in Cuba made by black Americans."

Among the signers denouncing the "callous disregard" for the "most marginalized people on the island", are: Princeton University professor and widely read author Cornel West; Julianne Malveaux, president of Bennett College; professor Ron Walters, University of Maryland and the Rev. Jesse Jackson's presidential campaign manager; renowned actress Ruby Dee Davis; film director Melvin Van Peebles; and UCLA Vice Chancellor Claudia Mitchell-Kernan.

These protestors emphasize that "traditionally, African Americans have sided with the Castro regime and condemned the United States' policies, which explicitly work to topple the Cuban government. Yet this landmark statement by prominent African Americans condemns the growing persecution waged by the Cuban government against Afro-Cuban movements." in Cuba.

Tellingly, these tribunes of civil rights emphasize, among other sources, including Afro-Cubans: "The U.S. State Department estimates Afro-Cubans make up 62 percent of the Cuban population, with many informed observers saying the figure is closer to 70 percent. "Afro-Cubans are experiencing strong and growing instances of racism on the island, with their 25-odd civil rights movements reporting a wide range of discriminatory practices in hiring, promotion and access to Cuba's socialized medicine and educational system."

When you were filming your tribute to Fidel Castro's exemplary government-controlled health system, Mr. Moore, didn't you notice the paucity of black patients?

There's more from this statement of conscience, which has received little notice in the American press as of this writing. Surely what follows should be of interest to Americans of all colors: "Young black Cubans bitterly complain of aggressive racial profiling conducted by police, and Cuba's jail population is estimated to be 85 percent black, according to black Cuban civil rights activists." In addition, "70 percent of Afro-Cubans are said to be unemployed. In such conditions, a vigorous rebirth of Cuba's black movement, banned in the early years of the Cuban Revolution, is occurring. Cuban authorities are responding with violence and brutal civil rights violations."

In a previous column, I reported on a visit to Havana months ago by members of the Congressional Black Caucus. Several enthusiastically lauded Fidel Castro's achievements in advancing the betterment of the Cuban people, but there was not a word about the pervasive racism.

In contrast, writing about this "Statement of Conscience"' challenge to the Cuban government, Juan O. Tamayo (miamiherald.com/news/americas/cuba, Dec. 1) noted that "more African Americans traveling to Cuba have been able 'to see the situation for themselves,' said David Colvin, one of the statement's organizers and former president of the National Conference of Black Political Scientists."

And, in an incisive reminder to President Obama as he advocates improved U.S. relations with the Cuban government, Victoria Ruiz-Labrit, Miami spokesperson for the Cuba-based Citizens' Committee for Racial Integration, also reminds all of us that even those Americans working for human rights in Cuba have largely omitted the race issue. But, she adds, "Cuban blacks moved closer to the term 'civil rights,' because those are the rights that the movement here in the U.S. made a point of the race issues."

The Revs. Jesse Jackson and Al Sharpton along with leaders in the NAACP and our other civil rights organizations will, I hope, soon book passage to Cuba to stand with Cuban civil rights activists trying to get some of their members out of the Castros' prisons where they are held in cells with common criminals.

SOURCE




President Obama: How About Bowing to Reality?

The editor of the New Yorker was once asked about the hip, cool, insider writing that graced his journal. Didn't its stylish prose go over people's heads? "We don't write it for the little old lady from Dubuque," he replied. Not pitching your case to the little old lady from Dubuque, Iowa, became a hallmark of modern sophisticated liberalism--a liberalism more characterized by point-of-view than by policy point papers. So when the New Yorker's Christmas week number hit newsstands, it was bound to attract attention.

The cover showed President Obama bowing to Santa. In their typical way, the editors of the New Yorker had captured not just the moment, but the year. Or have they captured in that cartoon bow the Age of Obama?

Was it only starchy conservatives, appalled traditionalists, offended republicans who groused when our bright new President bowed low before the Saudi king? It was his first foray into foreign summitry. Was there no one in his inner circle to tell him that the Saudi royal family is not very popular among--and this is key--Obama's target audience of non-jihadist Muslims? The Saudi royal family jealously guards their title as Custodian of the Holy Places of Islam. They make pilgrims of the Hajj pay through the nose for the privilege of visiting those shrines. It is no unusual thing to see stampedes of panicked pilgrims in those areas and lives lost in the melees. Recall the deaths at Woodstock--but on an annual, predictable basis.

The Saudi royal family also funds the Wahhabi version of Islam worldwide. This version of Islam is the seedbed of jihadism. It's a factor in our prisons and even in some stateside madrassas. If Barack Obama truly wants to promote a more tolerant Islam--the kind practiced by the good-hearted folks he recalls from his boyhood years in Indonesia--he couldn't have picked a worse way of showing it.

There is only one bow I would like to see our President make. I'd like him to bow to reality. He appeared before a podium and a presidential seal in Hawaii. Tieless, he assured us that the failed Christmas Day attack by Umar Farouk Abdulmutallab was the work of an "isolated extremist."

How did Obama know that? Very quickly word is coming out that the 23-year old Nigerian may well have been schooled by the same Imam who coached the Fort Hood shooter. Is it the extremists who are isolated? Or is Barack Obama isolated?

The charges against Abdulmutallab will doubtless include 288 counts of attempted murder. But if the jet jockeys terrorist wanted to kill only 288, he could have detonated his bomb over the Atlantic. He waited until final descent because he wanted to bring down that Northwest Airlines jet over the Detroit airport crowded with holiday travelers. The death toll might well have exceeded that of 9/11. On Christmas. Get the point?

Are there more young killers in the skies? Before he was read his Miranda rights, and given a taxpayer-funded lawyer, Abdulmutallab was our best source for information about the nature, extent, and future plans of the worldwide terrorist conspiracy bent on slaughtering Americans.

President Obama--in between Hawaiian snorkeling sessions and family outings to anti-American movies--said we were doing "all in our power" to meet this threat. I wanted to yell: "Where's Joe Wilson now?" Even if we didn't agree with the obstreperous South Carolina congressman who yelled "You lie!" during Obama's September speech, we have to admit there's an overwhelming temptation to yell when Obama says things that are patently untrue.

Of course, he is not doing all in his power to fight terrorism. He could give them military trials at Guantanamo Bay. That's what the facility was designed for. That's what it should be used for. That's what a strong liberal President like FDR would do. Military trials for would-be killers during time of war is exactly how FDR treated captured Nazi saboteurs.

Congress should bow to reality. It can show it understands the nature of the terrorist threat better than the Executive. Congress has the power to deny any federal funds for civilian trials of enemy combatants. If President Obama clings to the isolated extremism of the ACLU, Congress can save him--and us--from the dangerous consequences of this folly. And if Congress refuses, the people can give them a reality check in November.

SOURCE



France mulls 'psychological violence' ban

I was once called a bully by a little girl because I wouldn't buy her a cream bun. This law is so vague that it could lead to equally petty allegations

If you insult your wife or husband repeatedly, you could soon find yourself in court if you live in France. The charge? Psychological violence. That's what the new offence will be called if a bill backed by the government is passed by parliament. Once considered a purely private domain, rows between married or cohabiting couples could now prompt intervention from the state.

The French government wants to take the controversial step of introducing a new law banning "psychological violence" between married couples or partners living together. But there are questions about how such an offence could be proved. Many people fear that courts might find it tricky to assess the rival claims of squabbling couples.

But the government says it would allow the authorities to deal with mental and verbal abuse in couples which leaves no visible scars, but where the victims are often badly damaged psychologically....

Even supporters of the bill have concerns about how courts could prosecute a crime for which there is unlikely to be any physical evidence. Psychiatrist Marie-France Hirigoyen is an authority on psychological violence but she said she was "cautious" about a new law because she fears it might be easily misused. "I think it's important to have a law but it must be formulated so there isn't too much risk of manipulation or mistakes," she told me. "I treat people whose lives have been torn apart but they haven't been hit. There are no physical marks, no proof." Dr Hirigoyen suggested that recordings of phone calls could be used as evidence - along with medical and psychiatric assessments.

Lawyer Laurent Hincker, a fervent supporter of the bill, said it would not be the only crime on the books that is difficult to prove. "There are other crimes which are also hard to prove, such as bullying or harassment in the workplace," he said. "For a long time people said you can't have a law against bullying because it's too difficult to prove, but now there is a law and people get convicted."

One problem is that the concept of psychological violence may be hard to define. But Dr Hirigoyen said it was obvious to a professional. "It's a relationship which is based on control and domination - and if you want to prevent physical violence, you have to take action early on," she said.

Dr Hirigoyen said psychological violence was often the first step towards physical violence. "But even if there are no physical blows, it's still devastating," she added.

Last year the French government launched a TV campaign to increase awareness of psychological violence. The campaign featured a 30-second spot produced by a film director, Jacques Audiard. It shows a man who denigrates and insults his wife. It also links physical violence with mental abuse.

On average, almost three women die each week in France after being assaulted by a partner or ex-partner. The government says if the authorities can deal with psychological violence, physical violence can be prevented or reduced. But many members of the public have misgivings about how a law would work in practice.

Parliament is almost certain to pass this controversial bill on psychological violence. It is backed by Prime Minister Francois Fillon and key members of the governing party. And the move is being welcomed by women's groups.

SOURCE

*************************

Political correctness is most pervasive in universities and colleges but I rarely report the incidents concerned here as I have a separate blog for educational matters.

American "liberals" often deny being Leftists and say that they are very different from the Communist rulers of other countries. The only real difference, however, is how much power they have. In America, their power is limited by democracy. To see what they WOULD be like with more power, look at where they ARE already very powerful: in America's educational system -- particularly in the universities and colleges. They show there the same respect for free-speech and political diversity that Stalin did: None. So look to the colleges to see what the whole country would be like if "liberals" had their way. It would be a dictatorship.

For more postings from me, see TONGUE-TIED, GREENIE WATCH, EDUCATION WATCH INTERNATIONAL, FOOD & HEALTH SKEPTIC, GUN WATCH, SOCIALIZED MEDICINE, AUSTRALIAN POLITICS, DISSECTING LEFTISM, IMMIGRATION WATCH INTERNATIONAL and EYE ON BRITAIN. My Home Pages are here or here or here or Email me (John Ray) here. For readers in China or for times when blogger.com is playing up, there is a mirror of this site here.

***************************

5 January, 2010
US General Urges Strip Search of Muslim Men

A retired US general and member of Iran Policy Committee (IPC) says all 18 to 28 years old Muslim men should be strip searched at airports as "one of these bombers" will explode an airliner in the coming days. Thomas McInerney, a retired Lt. General with the US Air Force, told Fox News television on Saturday that within the next 30 to 120 days, "there is a danger of high probability" awaiting US airliners. "If you are an 18 to 28-year-old Muslim man then you should be strip searched. And if we don't do that there's a very high probability we're going to lose an airliner," he said.

The retired general went on to say that US officials should profile all Muslims. "We have to use profiling. And I mean be very serious and harsh about the profiling."

Asked if such a racial approach would not "generate more hatred and violence towards the West," McInerney said he did not want "a racial profile." "I want to profile on that group that we have enough evidence from 9/11, and other [high-profile] cases that we know what we are looking at," he said.

The suggestions made by the US retied general comes on the heels of a purported bomb attack on a US transatlantic airliner on Christmas Day by Umar Farouk Abdulmutallab, a Nigerian who allegedly received al-Qaeda training in Yemen.

Lawmakers and congressional leaders in the US have echoed similar sentiments by urging President Obama abandon or suspend his plan to shutter the Guantanamo Bay Prison. Around half of the remaining Gitmo detainees are from Yemen, and of those, about 40 have been cleared for release.

SOURCE



Obama's Near Miss

Will the Abdulmuttalab incident be a wake-up call? Will political correctness have to take a back seat?

The botched Christmas Day bombing seems to have taught the Obama administration—if only belatedly—that when you're in a hole, stop digging. Team Obama's response to the incident aptly demonstrated why the president was correct to describe his administration's handling of Umar Farouk Abdulmuttalab's nearly successful effort to blow up Detroit-bound Northwest Airlines flight 253 as a "systemic failure," "totally unacceptable," and a "catastrophic" near miss. And the administration's ham-handed statements and actions after that near miss only compounded the intelligence and security failures that led up to it.

First, there was the Transportation Safety Administration's knee-jerk reaction to the attempted attack. The TSA drew up temporary regulations and e-mailed them to thousands of its employees and commercial-airline representatives. But the new restrictions on passenger activity on international flights prompted protests and ridicule, especially after they were leaked to two travel blogger-journalists—Chris Elliott and Steven Frischling—who published them on their websites. The agency began backtracking almost immediately: orders to pat down nearly all passengers, and to keep them seated with personal possessions off their laps at least an hour before a flight's arrival, suddenly became "discretionary," an anonymous TSA spokesman now said.

But the TSA kept digging its own hole. Last Tuesday, it launched an investigation into how Elliott and Frischling obtained Security Directive 1544-09-06, the temporary emergency regulations, which were due to expire on December 30 in any event. Rather than focus its energy and resources on discovering how the 23-year-old Abdulmutallab managed to board an American airliner wearing explosive-laden underwear—endangering nearly 300 other passengers flying from Nigeria or Amsterdam, where the plane stopped before heading for Detroit—the TSA sent three of its agents at night to the journalists' homes. Elliot and Frischling described them as "polite" but intimidating: they were armed with subpoenas and threats of grave legal consequences if the reporters failed to divulge their source. Under pressure, Frischling handed over his computer, which was returned the next morning, its software corrupted. Elliott called his lawyer and refused to turn over his computer or e-mails. The TSA gave him another two weeks to comply with the subpoena.

By this time, liberal and conservative media—from the Daily Kos to Fox News—were blasting the TSA for its weird priorities in pursuing journalists whose alleged crime was publishing information that the public might need to know. Finally, the two journalists received a "never mind" letter from John Drennan, deputy chief counsel in the TSA's Office of the Chief Counsel. It seems the Department of Homeland Security's adults had finally put a stop to this idiotic waste of time. The subpoenas were being withdrawn, Drennan wrote, because they were "no longer necessary." The TSA also offered to buy Frischling a new computer.

On Sunday, the TSA announced yet another set of rules aimed at enhancing jet travel security. From now on, agency spokesmen said, citizens of 14 nations—including Pakistan, Saudi Arabia, Nigeria, Cuba, Yemen, Libya, Iraq, Somalia, Algeria, Lebanon, Iran, Sudan, and Afghanistan—who are flying to the United States will be subjected to intense screening at airports. In theory, there is nothing wrong with taking a long, hard look at citizens from countries that are on America's list of state sponsors of terrorism or are considered, as one Administration official put it, "countries of interest." But publicly declaring that all citizens of such countries will be patted down and have their carry-on luggage subjected to intense scrutiny is likely simply to aggravate pro-American citizens of these countries without addressing the real problem—the sloppiness of the agency's terror watch lists.

In the case of Iran, for instance, it punishes the intensely pro-American people of a country, but not their terrible government, since Iranian officials don't travel to the United States. And announcing such measures publicly compounds the damage: it will simply encourage al-Qaida to choose its terrorists from countries other than those on the TSA's list. Like so much that the government does, this new measure may sound tough, but it does not seriously address the weaknesses in America's counterterrorism activities—our inadequate intelligence and the sloppiness of the government's terrorist list system.

But the mess at the TSA—which has gone without a chief, thanks to Republican stonewalling of Obama's nominee—was hardly the administration's only problem. On the Sunday after Christmas, Department of Homeland Security Secretary Janet Napolitano, whose agency oversees the TSA, declared that the nation's alert system had worked just as intended. Instantly pummeled by incredulous Republican and Democratic legislators alike, she declared the next day that her comments had been taken out of context and that the system had, in fact, been riddled with worrisome errors and failures.

As awareness grew of the enormity of the missteps involved in the security community's failure to stop the young, wealthy, and well-connected Abdulmutallab from boarding the plane, Obama finally emerged from his secure compound in Hawaii—three days after the attack—to declare that a still-dysfunctional security system had brought the country to the edge of catastrophe. The president seemed to jolt his national-security team—most of whom, as far as the public was concerned, had gone missing in action after the incident—back to reality. Press secretary Robert Gibbs quickly dropped his happy-talk echoing of Napolitano and began discussing the flurry of "secure" telephone calls between the president and his national security team, CIA director Leon Panetta, and key members of the White House staff.

The Abdulmutallab case has once again exposed the holes in the government's security practices. These include the fact that no air marshals were on the Northwest Airlines flight because of budgetary and staffing cuts at TSA—raising questions about how exactly all those TSA tax dollars get spent. And why wasn't Abdulmutallab flagged for at least a major pat-down after he bought his round-trip ticket (in cash) and boarded his transatlantic flight, from warm Nigeria to frozen Detroit, with no luggage?

Obama and congressional legislators now promise to hold hearings on the incident, and they'll have plenty to talk about. For example, did Britain, which denied Abdulmutallab a visa last May, inform American security officials that it had refused entry to a student who held a multiple-entry visa to the United States? Who in the U.S. government was informed that in August, the National Security Agency overheard leaders of al-Qaida in the Arabian Peninsula (the terrorist group's branch in Yemen) discussing a plot against an American target that involved someone from Nigeria? And why did the visit to the U.S. embassy of Abdulmutallab's father, a former minister and one of Nigeria's wealthiest bankers—in which he warned about his son's radical tendencies and expressed fear that young Umar Farouk, who had disappeared in Yemen, might be going jihadi—have such little effect? At the very least, the young Abdulmutallab should have been bumped up from the all-inclusive travel-watch list of over 400,000 names to the "selectee" list of some 14,000 people subjected to closer scrutiny when they travel. And what exactly does it take to get onto the "no-fly" list of some 4,000 names, anyway? According to initial reports, the National Counterterrorism Center, formed after 9/11 to ensure that terrorist dots got connected, had some, if not all, of these facts at hand. Why did it fail to connect them?

There may be a silver lining to this troubling affair. If it awakens the Obama administration to the threat that America faces, and if we begin to hear more about our war against "terrorists" rather than against "extremists," it may well have been worth it. Happy New Year. It's never too early to turn over a new leaf.

SOURCE




Heroes of the moral resistance against Adolf Hitler

We forget in the retelling of history that Germans opposed to the Nazis were motivated by a powerful religious impulse

The anti-Nazi resistance within Germany took different forms: some fought against Hitler, and some thought against Hitler; some defied the horror physically, and others intellectually. Chief among the latter group was Helmuth James Graf von Moltke, the Christian thinker and jurist, who used the power of his mind and the strength of his beliefs to oppose fascism, and was executed by Hitler in January 1945. Von Moltke's widow, Freya, died last week after a lifetime spent chronicling her husband's wartime activities: the von Moltkes offer a powerful reminder that heroism in war is not always a matter of bombs and bullets.

For many years after the war, discussion of anti-Nazi resistance was all but taboo, as if focusing on the small majority who opposed Hitler might excuse the German majority who supported him. In this Manichean struggle there was little room for sympathetic Germans or, for that matter, unsympathetic Allies. Gradually, a more nuanced history has emerged. The Reader (Der Vorleser) by Bernhard Schlink dared to depict a young man's love affair with a former concentration camp guard. The film Downfall (Der Untergang) portrayed Hitler as a believable human being, rather than some inhuman maniac. And finally the stories of the resisters, the anti-Nazi plotters, the handful of good men prepared to stand against the tide of evil, have emerged from the shadows of history.

Last year saw the release of Valkyrie, starring Tom Cruise as Colonel Claus von Stauffenberg, author of the failed plot to assassinate Hitler in July 1944. The film did not trouble to go into great psychological depth. As in all Tom Cruise films, the hero simply set off down the straight path of righteousness: this was Mission Impossible in jackboots.

But behind men of action such as von Stauffenberg was another sort of resister, who relied not on violence but the power of belief, intellect and morality to oppose the horrors of Hitler's regime. One such — perhaps the greatest — was Helmuth von Moltke. Scion of a powerful military family, von Moltke challenged Nazism on the grounds that it was illegal, undemocratic and above all un-Christian. In our secular age, religious conviction is deeply unfashionable, but von Moltke was by no means the only resister to see opposition to Hitler not as a political necessity, but as a moral duty. The revolt against Hitler was, in part, a religiously motivated rebellion.

In 1942 von Moltke smuggled out a letter to the British writer and official Lionel Curtis: "An active part of the German people are beginning to realise, not that they have been led astray, not that bad times await them, not that the war may end in defeat, but that what is happening is sin and that they are personally responsible for each terrible deed that has been committed — naturally, not in the earthly sense, but as Christians".

As an officer in the Abwehr, the German military intelligence service (whose ranks included a number of committed anti-Nazi conspirators), von Moltke worked to spread word of the appalling atrocities carried out by the Nazis. He loudly and publicly insisted that Germany abide by the Geneva Convention, and reported on the psychological damage experienced by German soldiers taking part in mass murder. "How can anyone know these things and still walk around free?" he asked.

Von Moltke told friends from his days as a student at Oxford that he would "go to any length" to assist the Allies. Those lengths did not include supporting the plot to kill Hitler, since he believed that this would turn the Führer into a martyr and, if it failed, ensure the deaths of the conspirators — thus depriving Germany of the very men who might lead her to a democratic future.

The so-called Kreisau Circle surrounding von Moltke was made up of intellectuals and theologians, Jesuits, Protestants and others. They discussed the failure of German religious institutions to resist Nazism, how Germany might be re-formed after defeat and the poisonous moral legacy of war crimes. Their focus was on ideas, not actions: how to exorcise the sin of Nazism.

Other opponents of Nazism were equally devout. One of Hitler's most trusted intelligence officers, Colonel Alexis Baron von Roenne, his Christian conscience outraged by Nazi brutality, falsified the battle order on the Western Front on the eve of D-Day. He went to his execution declaring: "I shall be going home to our Lord in complete calm and in the certainty of salvation." Von Stauffenberg himself was motivated by a profound Catholic piety, finally opting to attempt the assassination of Hitler in the belief that failure to do so would represent the greater sin.

Both von Roenne and von Stauffenberg translated religious belief into direct action. Von Moltke, by contrast, knew that the greatest threat to Hitler's regime was not necessarily violence or deception, but a revolt of the conscience, a personal rejection of evil.

Arrested by the Gestapo in January 1944, he languished for a year in Tegel prison, spending much of the time in philosophical contemplation. Since he had committed no specific act of treason, he was put on trial, in effect, for thought crime: "Not plans, not preparations, but the spirit as such shall be persecuted," he said.

Shortly before he was hanged in Plötzensee prison, von Moltke put his finger on why his strictly moral and intellectual rebellion represented such a threat to Hitler. "What the Third Reich is so terrified of," he wrote, "is ultimately a private individual [who has] discussed the practical, ethical demands of Christianity: for that alone we are condemned."

Hitler might survive any number of physical threats, but his regime would never have been able to withstand the sort of revolution represented by von Moltke's single, simple idea. But Hitler's Germany was deaf to such wisdom, and that was its tragedy.

SOURCE





The "Why Can't Everyone Just Be Friends" Narrative of the Israel-Palestinian Conflict, Evenhandedness Gone Mad

By Barry Rubin

It's a heartening story just made for this season and the Western media : two seriously injured children, one Israeli and one Palestinian, becoming friends together in a hospital, with an innocence that transcends the hatred of their peoples. The New York Times article is written precisely balanced, two families, two causes, absolutely identical. Oh how foolish is this unnecessary conflict. What folly drives humanity!

On one level, who can object to such a story, so fair, balanced, so humane and touching? Nowadays, to treat Israel on an equal footing with the Palestinians is rare enough and thus should be sufficient. Yet something bothers me about this story, everything it leaves out and misleads about.

First, the basic tale. Orel was injured by a rocket fired from Gaza at Beersheva. Marya was injured in an Israeli missile which killed a terrorist leader. Both are eight. The Times picks up the story:

"In a way, a friendship between two wounded children from opposing backgrounds is not that surprising. Neither understands the prolonged fight over land and identity that so divides people here. They are kids. They play.

"But for those who have spent time in their presence at Alyn Hospital in Jerusalem, it is almost more powerful to observe their parents, who do understand. They have developed a kinship that defies national struggle."

Yet what does this leave out, at least in part? First, how they were injured isn't precisely the same. Orel was hit in an unprovoked Hamas attack deliberately intended to kill Israeli civilians; Marya was hit as a regrettable accident by an Israeli attack against a terrorist who had murdered other Israeli civilians and who could only be stopped in that manner.

By the standards of the United Nations, the Hamas attack had no practical implication while the Israeli assassination of a terrorist sponsored by his local government (and hence immune from any arrest) was a war crime.

The article notes, regarding Marya and her father, that "the Israeli government, which brought him here for emergency help, wanted him and his children either to return to Gaza or to move to the West Bank."

So is the reader being told to praise the Israeli government for bringing an entire family of what could be called "enemy citizens" to its country, supporting them financially, and giving their daughter free medical care, or criticize it for wanting them to go elsewhere? This is something remarkable, an astounding humanitarian gesture and a show of responsibility and apology, demonstrating a lack of hatred on the Israeli government's part. Why is this passed over so lightly?

Clearly, Hamas would never so treat an Israeli. Indeed such a wounded Israeli would almost certainly be murdered or held hostage. The Palestinian Authority might turn over such an Israeli to the Israeli government but would not bother or dare to give treatment. The article continues:

"But attention in the Israeli news media produced a bevy of volunteers to fight on his behalf. Marya would not survive in either Gaza or the West Bank. The government has backed off, supporting Mr. Aman on minimum wage and paying for Marya to go to a bilingual Arabic-Hebrew school nearby."

In other words, after more than a half-century of conflict, terrorism, and hatred from the Palestinian side, individual Israeli citizens and the Israeli media—far from preaching hatred—demanded that a Palestinian be given free treatment, supported with their tax money, and allowed to stay in Israel as long as the family pleased to do so. How does this compare with the international slander of Israelis as monsters, haters, and war criminals? Again, the article gives the necessary facts but no hint of what this means.

There's more: "Volunteers who help are often religious Jews performing national service. Some ask Mr. Aman how he can live among the people whose army destroyed his family."

This shows that even national religious Jews (Datim) who are very nationalist and whose community furnished many (most?) of the settlements and settlers hold such humanitarian views. They are conscious of what their country has done and of how the Palestinians might feel about it. That's also remarkable.

The father responds: "I have never felt there was a difference among people—Jews, Muslims, Christians—we are all human beings. I worked in Israel for years and so did my father. We know that it is not about what you are but who you are. And that is what I have taught my children."

And so, of course, Palestinians can share such sentiments. Yet according to polls, this is hardly typical and what would Mr. Aman say if he were in Gaza, either out of conviction or peer pressure? In Israel the equivalent point of view can be given every day; in the Gaza Strip and West Bank, hardly ever.

Then the article plays a bit of a trick: "But Mr. Aman has no official status and is also raising a healthy and bright son in a hospital room. He wants residency or a ticket to a Western country where his children will be safe and Marya will get the care she needs."

Why does he want a ticket to a Western country "where his children will be safe"? Obviously, most Palestinians would love a visa to live in Europe or America; clearly the children would be safe there from the kind of war that crippled one daughter.

Of course not. If the family were to return to the Gaza Strip, they would be made to pay for having accepted Israeli hospitality and treatment, especially since Mr. Aman made such a statement to the media. Either Hamas (and their own neighbors) would harm them or he would be forced to renounce Israel as a horrible country that never did a good deed. No hint of this is offered in the article.

But the article is intent on its "evenhandedness": "Asher Franco, an Israeli Jew from Beit Shemesh who has been coming to the hospital for six months for his daughter's treatments, was a recent visitor. They greeted each other warmly. A manual worker and former combat soldier, he was asked about their friendship. `I was raised as a complete Zionist rightist,' he said. `The Arabs, we were told, were out to kill us. But I was living in some fantasy. Here in the hospital, all my friends are Arabs.'"

Notice he didn't say we were raised to hate Arabs but only that the Arabs wanted to kill Israelis. That statement of course is quite true. Note, too, that Mr. Aman does not say that he was taught to hate Jews, even though that is the central point of Palestinian political culture.

The last word is given to: "Ms. Elizarov, Orel's mother, noted that in places like Alyn Hospital, political tensions do not exist. Then she said, `Do we need to suffer in order to learn that there is no difference between Jews and Arabs?'"

Israelis don't need to suffer because they already know that there is no difference and all are human beings. After all, Israel brought the family into Israel, supplied free medical care, paid to support the family, gave free schooling to the children, while Israeli citizens demanded that all of this be continued supported by a free Israeli media. It is, of course, the Palestinian side—regimes, media, people—that need to learn this, have not done so, are not about to do so, and sustain the conflict.

The problem is that I know if a Palestinian suicide bomber got into my son's school and blew himself up, killing and maiming dozens of children, there would be celebrations in the Gaza Strip and West Bank. The terrorist would become a hero, his picture emblazoned on posters. Candy would be handed out; mosque sermons would celebrate his accomplishment; the media would cheer. Outside of a general formal condemnation of terrorism, no Palestinian politician would utter a sincere word of criticism; no citizenry would be horrified and speak publicly against such behavior. And all this would apply throughout the Arabic-speaking world.

I also know that every day the Palestinian media pours out hatred for Israelis, extols past terrorists and urges young people to become future ones, and rejects Israel's right to exist. Nothing comparable occurs in Israel, not from any significant political figure, not in any media, not in any synagogue or in any school.

If you have any doubts, here is the head ("president") of the Palestinian Authority leading the celebration just last week of the fiftieth birthday of a Palestinian terrorist, Dalal Mughrabi, who killed 37 Israeli civilians, including ten children, in 1978. This event, and many more like it, receive no coverage in the Western mass media and it takes place, of course, in an atmosphere where glorifying past terrorists is encouraging future ones.

So is everything really so equal? Are both sides really teaching to hate? No, not at all. In this article, at least they are treated as being equal. In much of the media, especially outside the United States, Israel is being treated as the party responsible for all these problems. The truth, of course, is the exact opposite. When will the Western media have the courage and honesty to write that truth?

SOURCE

*************************

Political correctness is most pervasive in universities and colleges but I rarely report the incidents concerned here as I have a separate blog for educational matters.

American "liberals" often deny being Leftists and say that they are very different from the Communist rulers of other countries. The only real difference, however, is how much power they have. In America, their power is limited by democracy. To see what they WOULD be like with more power, look at where they ARE already very powerful: in America's educational system -- particularly in the universities and colleges. They show there the same respect for free-speech and political diversity that Stalin did: None. So look to the colleges to see what the whole country would be like if "liberals" had their way. It would be a dictatorship.

For more postings from me, see TONGUE-TIED, GREENIE WATCH, EDUCATION WATCH INTERNATIONAL, FOOD & HEALTH SKEPTIC, GUN WATCH, SOCIALIZED MEDICINE, AUSTRALIAN POLITICS, DISSECTING LEFTISM, IMMIGRATION WATCH INTERNATIONAL and EYE ON BRITAIN. My Home Pages are here or here or here or Email me (John Ray) here. For readers in China or for times when blogger.com is playing up, there is a mirror of this site here.

***************************

4 January, 2010
Obama and America's Post-Modern Race Problem

The president always knew that his greatest appeal was not as a leader but as a cultural symbol

America still has a race problem, though not the one that conventional wisdom would suggest: the racism of whites toward blacks. Old fashioned white racism has lost its legitimacy in the world and become an almost universal disgrace.

The essence of our new "post-modern" race problem can be seen in the parable of the emperor's new clothes. The emperor was told by his swindling tailors that people who could not see his new clothes were stupid and incompetent. So when his new clothes arrived and he could not see them, he put them on anyway so that no one would think him stupid and incompetent. And when he appeared before his people in these new clothes, they too—not wanting to appear stupid and incompetent—exclaimed the beauty of his wardrobe. It was finally a mere child who said, "The emperor has no clothes."

The lie of seeing clothes where there were none amounted to a sophistication—joining oneself to an obvious falsehood in order to achieve social acceptance. In such a sophistication there is an unspoken agreement not to see what one clearly sees—in this case the emperor's flagrant nakedness.

America's primary race problem today is our new "sophistication" around racial matters. Political correctness is a compendium of sophistications in which we join ourselves to obvious falsehoods ("diversity") and refuse to see obvious realities (the irrelevance of diversity to minority development). I would argue further that Barack Obama's election to the presidency of the United States was essentially an American sophistication, a national exercise in seeing what was not there and a refusal to see what was there —all to escape the stigma not of stupidity but of racism.

Barack Obama, elegant and professorially articulate, was an invitation to sophistication that America simply could not bring itself to turn down. If "hope and change" was an empty political slogan, it was also beautiful clothing that people could passionately describe without ever having seen.

Mr. Obama won the presidency by achieving a symbiotic bond with the American people: He would labor not to show himself, and Americans would labor not to see him. As providence would have it, this was a very effective symbiosis politically. And yet, without self-disclosure on the one hand or cross-examination on the other, Mr. Obama became arguably the least known man ever to step into the American presidency.

Our new race problem —the sophistication of seeing what isn't there rather than what is— has surprised us with a president who hides his lack of economic understanding behind a drama of scale. Hundreds of billions moving into trillions. Dramatic, history-making numbers. But where is the economic logic behind a stimulus package that doesn't fully click in for a number of years? How is every stimulus dollar spent actually going to stimulate? Why bailouts to institutions that only hoard the money? How is vast government spending simultaneously a kind of prudence that will not "add to the deficit?" How can such spending not trigger smothering levels of taxation?

Mr. Obama's economic thinking (or lack thereof) adds up to a kind of rudderless cowboyism combined with wishful thinking. You would think that in the two solid years of daily campaigning leading up to his election this nakedness would have been seen.

On the foreign front he has been given much credit for his new policy on the Afghan war, and especially for the "rational" and "earnest" way he went about arriving at the decision to surge 30,000 new troops into battle. But here also were three months of presidential equivocation for all the world to see, only to end up essentially where he started out.

And here again was the lack of a larger framework of meaning. How is this surge of a piece with America's role in the world? Are we the world's exceptional power and thereby charged with enforcing a certain balance of power, or are we now embracing European self-effacement and nonengagement? Where is the clear center in all this?

I think that Mr. Obama is not just inexperienced; he is also hampered by a distinct inner emptiness—not an emptiness that comes from stupidity or a lack of ability but an emptiness that has been actually nurtured and developed as an adaptation to the political world. The nature of this emptiness becomes clear in the contrast between him and Ronald Reagan. Reagan reached the White House through a great deal of what is called "individuating"—that is he took principled positions throughout his long career that jeopardized his popularity, and in so doing he came to know who he was as a man and what he truly believed.

He became Ronald Reagan through dissent, not conformity. And when he was finally elected president, it was because America at last wanted the vision that he had evolved over a lifetime of challenging conventional wisdom. By the time Reagan became president, he had fought his way to a remarkable certainty about who he was, what he believed, and where he wanted to lead the nation.

Mr. Obama's ascendancy to the presidency could not have been more different. There seems to have been very little individuation, no real argument with conventional wisdom, and no willingness to jeopardize popularity for principle. To the contrary, he has come forward in American politics by emptying himself of strong convictions, by rejecting principled stands as "ideological," and by promising to deliver us from the "tired" culture-war debates of the past. He aspires to be "post-ideological," "post-racial" and "post-partisan," which is to say that he defines himself by a series of "nots"—thus implying that being nothing is better than being something. He tries to make a politics out of emptiness itself.

But then Mr. Obama always knew that his greatest appeal was not as a leader but as a cultural symbol. He always wore the bargainer's mask —winning the loyalty and gratitude of whites by flattering them with his racial trust: I will presume that you are not a racist if you will not hold my race against me. Oprah Winfrey, Michael Jordan and yes, Tiger Woods have all been superb bargainers, eliciting almost reverential support among whites for all that they were not —not angry or militant, not political, not using their moral authority as blacks to exact a wage from white guilt.

But this mask comes at a high price. When blacks become humanly visible, when their true beliefs are known, their mask shatters and their symbiotic bond with whites is broken. Think of Tiger Woods, now so humanly visible. Or think of Bill Cosby, who in recent years has challenged the politically correct view and let the world know what he truly thinks about the responsibility of blacks in their own uplift.

It doesn't matter that Mr. Woods lost his bargainer's charm through self-destructive behavior and that Mr. Cosby lost his through a courageous determination to individuate —to take public responsibility for his true convictions. The appeal of both men— as objects of white identification— was diminished as their human reality emerged. Many whites still love Mr. Cosby, but they worry now that expressing their affection openly may identify them with his ideas, thus putting them at risk of being seen as racist. Tiger Woods, of course, is now so tragically human as to have, as the Bible put it, "no name in the street."

A greater problem for our nation today is that we have a president whose benign—and therefore desirable—blackness exempted him from the political individuation process that makes for strong, clear-headed leaders. He has not had to gamble his popularity on his principles, and it is impossible to know one's true beliefs without this. In the future he may stumble now and then into a right action, but there is no hard-earned center to the man out of which he might truly lead.

And yes, white America conditioned Barack Obama to emptiness —valued him all along for his "articulate and clean" blackness, so flattering to American innocence. He is a president come to us out of our national insecurities.

SOURCE



Another one of Britain's secret courts to be opened to media

One of Britain's most secret courts is set to be opened up to the media in a move that could boost public confidence after widespread criticism of its workings. The Court of Protection, which looks after the affairs of people suffering from mental incapacity, hears most of its cases in private and has been the target of hundreds of complaints. People applying to manage the affairs of elderly or vulnerable relatives have found the court — and, in particular, its administrative arm, the Office of the Public Guardian (OPG) — bureaucratic, complex and intrusive.

However, Denzil Lush, the senior judge in charge of the running of the court at Archway, North London, has told The Times that he would favour bringing it into line with the rest of family courts and allowing media access, subject to reporting restrictions. He said: "I don't have a problem with the media being present. There would, however, have to be anonymity for the vulnerable elderly people involved, the details of whose financial affairs were being exposed. I don't think that they would want that all over the newspapers."

Sir Mark Potter, the most senior family judge and president of the Court of Protection, last month set up a review of its rules and media access is expected to be on the agenda. A test case is also looming over media access to the court, which has assigned responsibility to relatives and friends to manage assets for vulnerable people totalling about £3.2 billion.

The Court of Appeal is to hear an appeal over media access to a hearing involving a severely disabled adult. In November Mr Justice Hedley granted permission for the media to attend hearings. The Official Solicitor is arguing that the hearing should remain private.

Judge Lush said: "Probably there should be a change in emphasis, to bring the Court of Protection in line with the family courts." There was also an inconsistency, he added, in that the court heard many cases involving the management of big medical negligence or road accident awards and the details of those were often already in the public domain.

In a wide-ranging interview Judge Lush also said that abuse of the mentally vulnerable was on the increase, from low-level expenses claims to outright fraud. "We had one case in which a son was charging 31p mileage to see his elderly mother three times a week," he said. "Then, at the other end of the scale, you have those who run off with millions." He said that the abuse amounted to between 10 per cent and 15 per cent of all cases, adding: "It is a growing problem, probably reflecting the demographics of an ageing population, with more people living longer and more people having to take charge of their affairs. "Sometimes it stems from concern that an elderly person's savings may be all eaten up in care home fees, so a relative decides to take steps to pre-empt that."

At the other end of the spectrum, Judge Lush described a case in which a young woman with bipolar disorder had to be removed from her family because she was being abused by her male relatives.

The OPG was set up as a new watchdog to look after the affairs of people who lack mental capacity under the Mental Capacity Act 2005. The Act created a new "lasting power of attorney". But the forms and procedures have been criticised as bureaucratic and costly.

Alongside the office, a new Court of Protection was set up to decide if people lack capacity to make decisions for themselves, to make orders for those people, to appoint and remove deputies to manage their affairs and to hear appeals and settle disputes. At present the court receives 1,800 applications a month, all handled by judges. The average time to reach a hearing is 14 weeks. The court has three full-time judges but the number will be doubled from next April.

SOURCE



The Self-Reliant Citizen R.I.P.

The Nanny State will likely consume the autonomous citizen because of its genius for selling itself as the solution to problems it created in the first place. Soon, the ponderous, bloated health care reform bill could well be part of the vaunted 'third rail' of American politics that no viable leader will dare touch.

At a recent Conservative Party gathering in Britain, broadcast on C-SPAN, speakers touted individual initiative and cultural identity. The accents notwithstanding, the comments were as applicable to Boise, Idaho or Bristol, Tennessee — that is until the party's leader praised their national health care system. British conservative author James Delingpole, writing in Welcome to Obamaland, and others have alerted America to the inferior care of their nation's government-run system, but as sure as you can buy Mary Landrieu, the ties that bind a citizen to his or her government are reinforced once it provides health care access.

Anyone tending to a sick child or elderly parent is reliant upon, and ultimately loyal to, whatever entity provides care, however shoddy, however long the wait. With little or no competition, state-run health care will eventually set the standard — what will be left to compare it to? How long before conservative Republicans must assure voters that Obama-care, the pride of our nation, will not only remain untouched, it will be strengthened?

Government spent much of the 20th Century diluting the doctor-patient relationship. Freezing wages in World War II forced employers to offer non-cash benefits and created a permanent incentive to obtain medical care through employers rather than paying for it directly. Strict licensing of medical schools, onerous regulation of insurance companies, such as dictates on how it can be sold and marketed, strangled the flow of services and jacked the prices up. Then Medicare, enacted in 1965, spends as much time saving itself from bankruptcy as it does saving patients, passing the bill to taxpayers and private companies who must raise their rates.

And now we are to believe that government is going to solve the very problems it created in the first place.

According to industry insiders, the costs of complying with strict Obama-care mandates to insure everyone will be passed along to the young and healthy. While that is not uncommon, the free market can lower costs for everyone by forcing insurance companies to compete for customers. It can weed out the greedy and unscrupulous by promoting individual awareness and shining the lights of consumer advocacy and public scrutiny on their methods. Let us not raise rates and taxes (supposedly imposed only on 'the rich') but free up those dollars to follow the wider array of options that will surely flourish once big government gets out of the way.

But big government perpetuates itself by wearing down the resistance of average citizens and lowering their expectations. It robs them of their independence and self-sufficiency, all in the name of compassion. It fosters not cooperation but competition for finite public funds, again, in the name of compassion. Still, it is not too late. We the People can reverse the madness by re-asserting our role, assigned by our founders, as guardians of our liberty, mindful of the words of Ronald Reagan: You can't be for big government, big taxes, and big bureaucracy and still be for the little guy.

SOURCE


Manslaughter with a twist

A manslaughter trial begins next week in Portland, Maine, that should be of interest to the entire nation. The story begins last year on April 22, when Malcolm Bruce LaVallee-Davidson made a widely reported and emotional plea at the civic center for a statewide same-sex marriage initiative as he stood with his homosexual partner – maintaining that they "were already married in the eyes of God."

What few in the civic center forum knew then was that just four days earlier, LaVallee-Davidson had shot dead with a .44-caliber handgun Fred Homer Wilson, in a South Portland basement after wild night of drug taking and drinking. Wilson was a member of a local homosexual sadomasochistic leather club. Lavellee-Davidson's faux spouse was not in attendance that evening.

It took the work of the Christian Civic League of Maine and Maine's Family Policy Council to bring the details to light. Somehow, LaVallee-Davidson's heartfelt plea for same-sex marriage was bigger news than the fact that he killed a sadomasochist acquaintance four nights earlier.

But it gets worse. In November, the attorney representing LaVallee-Davidson suggested his client may have been suffering from AIDS dementia when he killed Wilson – setting up the possibility that he might plead guilty by reason of insanity, spending a brief time in treatment before being released back into the general population. On the other end of the scale of justice, he could face up to 40 years for conviction on manslaughter charges.

This is an amazing story of the intersection of deceit, debauchery and violence. Video accounts of LaVallee-Davidson's testimony April 22 at the civic center was actually used to promote the same-sex marriage law before it was revealed he was facing manslaughter charges from a killing that occurred just four nights earlier.

On the positive side, the voters of Maine voted down the same-sex marriage proposition – like so many others across the nation. But, less than a month later, Maine's top legislators were meeting with homosexual leaders to plan the next move in imposing same-sex marriage on the people of Maine.

Here's a case with enough twists and turns and intrigue to keep Nancy Grace and Court TV busy for months. Yet there has been scarcely anything reported about it outside of the Portland area. And even what has been reported there is sketchy. Why? Because the facts don't fit the paradigm of the media's bent toward homosexual activism.

Homosexual behavior is just like heterosexual behavior, they tell us. Well, I have a feeling that if the shoe were on the other foot, a case like this would have received much more national media attention. Let me give you a hypothetical example.

Let's pretend that it was a married Christian who got up and made the impassioned plea against same-sex marriage. It later turned out he had killed a prostitute with whom he was cavorting in a stupor induced by the use of drugs and alcohol.

Would that be a story? You bet it would. It might even be a movie of the week. The three major networks would be covering it along with the cable news shows. The New York Times and the Associated Press would have teams of reporters up in Maine right now preparing for the trial of the century. Is there any doubt?

Think about that. That's the double standard we face in trying to figure out what's really going on in our world. We're often forced to read between the lines of news accounts to get the facts.

SOURCE

*************************

Political correctness is most pervasive in universities and colleges but I rarely report the incidents concerned here as I have a separate blog for educational matters.

American "liberals" often deny being Leftists and say that they are very different from the Communist rulers of other countries. The only real difference, however, is how much power they have. In America, their power is limited by democracy. To see what they WOULD be like with more power, look at where they ARE already very powerful: in America's educational system -- particularly in the universities and colleges. They show there the same respect for free-speech and political diversity that Stalin did: None. So look to the colleges to see what the whole country would be like if "liberals" had their way. It would be a dictatorship.

For more postings from me, see TONGUE-TIED, GREENIE WATCH, EDUCATION WATCH INTERNATIONAL, FOOD & HEALTH SKEPTIC, GUN WATCH, SOCIALIZED MEDICINE, AUSTRALIAN POLITICS, DISSECTING LEFTISM, IMMIGRATION WATCH INTERNATIONAL and EYE ON BRITAIN. My Home Pages are here or here or here or Email me (John Ray) here. For readers in China or for times when blogger.com is playing up, there is a mirror of this site here.

***************************

3 January, 2010
Evil exists, and we must face it

As the 39 Articles of Religion of the Church of England (which are still in force, if ignored) first said in 1563: "Man is very far gone from original righteousness, and is of his own nature inclined to evil" -- Article IX. But some people cannot accept that old and basic truth to this day -- nearly 450 years later

In the New Republic, John Judis asks us to banish the word "evil" from our minds in relation to foreign relations as a harmful and dangerous element. In his new book, "Accomplice to Evil," Michael Ledeen disagrees. In his mind, evil exists, and the failure to face it leads to disaster, or in the best outcome, to nerve-wracking and narrow escapes. Its hallmark is an indifference to suffering plus a desire to cause it, defined in our time by gulags and death camps, or flying planes into buildings, causing people to flee incineration in jumps from high windows.

Evil people exist in all countries and cultures, and in decent ones are called criminal, and when caught are removed from society. Occasionally, however, they take over large countries and extend their malevolence to whole populations. Then, they become a problem the world must confront.

The reasons most people have problems with evil are twofold and internal: They are taught to believe that most human beings are decent and rational; and wars of all kinds mean exertion and sacrifice -- lives are disrupted, comforts curtailed, funds diverted from commerce to armaments, and 18-year-olds, who should be enjoying themselves in high school or college, end up dying on Omaha Beach. As a result, recognition, much less reaction, is always deferred to the very last moment, and the Pearl Harbors and the Sept. 11ths come as a terrible shock.

Neville Chamberlain, a Birmingham businessman, thought the Nazis were people like Birmingham businessmen, and so could be bargained with. In a similar mode, Italian Jews took up collections to buy off the fascists. The Jews were all killed, and Chamberlain died before British cities were bombed into rubble and his country had fought off invasion by the proverbial skin of its teeth.

Smarter people than they were also fell prey to illusion: Franklin Roosevelt, who early on saw the evil in Hitler, still thought he could deal with or get around Stalin; John Kennedy, who as a young man saw his father do all the wrong things about Hitler and had vowed to be different, was still stunned when he came face to face with Khrushchev's brutality.

So deep and ingrained are feelings like these on the part of the governed and governors that it is extremely hard for elected leaders, "even those rare men ... who see what is happening," to take timely measures before disaster is imminent. In the rare cases when they do get it right, they are fought tooth and nail by their very own governments. Winston S. Churchill was denounced as a lunatic. When President Reagan described the Soviet Union as an "evil empire," he was roundly attacked, as was George W. Bush for the phrase "axis of evil." All three, Ledeen tells us, were undermined by subordinates, who mocked them, and leaked contrary views.

While they talk, and fail, the mullahs keep plotting, making deals they plan to break at the first opportunity. "As the Iranians see it, if we're talking, they can continue to pursue their atomic bomb" in tranquility. "Talking is good for them," Ledeen warns his countrymen. "It's very unlikely to be good for us."

Gulag survivor Natan Sharansky once wrote that for the oppressed, the problem is finding the strength to fight evil, while for those in free countries, the problem is finding the "moral clarity" (as he calls it) to see it exists.

Much of the world is free today because Churchill had such moral clarity. One of the first things Barack Obama did when he became president was to remove the bust of Churchill that had sat in his office and return it to England. As Ledeen would inform us, this was not a good sign.

SOURCE



A spanked child 'is a successful child'

Young children smacked by their parents may grow up to be happier and more successful than those who have never been hit, a study has found. According to the research, children smacked up to the age of six were likely as teenagers to perform better at school and were more likely to carry out volunteer work and to want to go to university than their peers who had never been physically disciplined. Only those children who continued to be smacked into adolescence showed clear behavioural problems.

Children's groups and MPs have tried several times to have physical chastisement by parents outlawed. They claim it is a form of abuse that causes long-term harm to children and say banning it would send a clear signal that violence is unacceptable.

However, Marjorie Gunnoe, professor of psychology at Calvin College in Grand Rapids, Michigan, said her study showed there was insufficient evidence to deny parents the freedom to choose how they discipline their children. "The claims made for not spanking children fail to hold up. They are not consistent with the data," said Gunnoe. "I think of spanking as a dangerous tool, but there are times when there is a job big enough for a dangerous tool. You just don't use it for all your jobs."

Research into the effects of smacking was previously hampered by the inability to find enough children who had never been smacked, given its past cultural acceptability. But Gunnoe's work drew on a study of 2,600 people, of whom about a quarter had never been physically chastised.

Gunnoe's findings were welcomed by Aric Sigman, a psychologist and author of The Spoilt Generation: Why Restoring Authority will Make our Children and Society Happier. "The idea that smacking and violence are on a continuum is a bizarre and fetishised view of what punishment or smacking is for most parents," he said. "If it's done judiciously by a parent who is normally affectionate and sensitive to their child, our society should not be up in arms about that. Parents should be trusted to distinguish this from a punch in the face."

Penelope Leach, the British parenting guru whose book Your Baby and Child has sold more than 2m copies, said physical discipline should always be avoided. "No good can come from hitting a child," said Leach. "I do not buy this idea that children will learn positive behaviour from being smacked. The law says adults hitting adults is wrong and children should be protected in the same way. Children are people, too." [Evidence-free dogmatism]

British parents have traditionally followed the maxim "spare the rod and spoil the child". More recently, however, the opposition of children's charities to smacking has gained support, with 71% of Britons in one poll saying they would support a ban. The law allows smacking as long as it does not leave a mark. The government says it does not want to criminalise parents for chastising their children with the best of intentions.

Gunnoe's research included detailed questioning of 179 teenagers who were asked how old they were when they were last smacked and how often they were smacked as a child. Their answers were compared with information they gave about their behaviour that could have been affected by smacking. This covered bad outcomes, such as antisocial behaviour, early sexual activity, violence and depression, and good outcomes, including academic success and optimism about the future.

Teenagers who had been smacked only when they were aged two to six performed slightly better on almost every positive measure and no worse on the negative measures than those who had never been smacked.

The results were less clear for a separate group of teenagers who had been smacked until they were slightly older — aged seven to 11. They fared slightly worse on negative behaviour scores — they reported being involved in more fights, for example — but were also likely to be more academically successful than those who had not been smacked.

Teenagers who were still being smacked, however, scored significantly worse than every group on all the measures. Gunnoe found little difference in the results between boys and girls and between racial groups.

She is now trying to explain the reasons for the differences. She suggests parents who rule out smacking as a matter of principle may be less likely to help their children develop the self-discipline and social skills needed to succeed in life.

SOURCE




The Labour party's fixation with control is strangling everyone in Britain

There was something both sad and ironic about the prime minister's attempt to sell Labour as the party of optimism in his new year message last week. Not just because he is the embodiment of dourness, and not just because there isn't a lot to be optimistic about. But because it's Labour's fundamental lack of optimism about human beings and what they are capable of which has so undermined its political project over the past dozen years.

Labour's controlling, centralising, mistrustful approach has left huge numbers of former supporters feeling sullen, impotent and resentful. And it's that history which is going to make it so hard for the party to win back voters in the election campaign.

I meet the disillusioned everywhere. A devoted consultant has resigned from the health service because his personal policy of seeing every patient in need within 24 hours broke all his targets for clinic numbers and readmission rates, and his hospital managers ordered him not to continue. An experienced teacher in the north of England gave up her job two years ago because she was seeing bewildered children fall behind every week, and yet the straitjacket of the national curriculum left her no time to help them. A middle-aged woman in rural Devon won't vote Labour again because the charming old-age home where her mother lives is closing down, forced to shut because its Grade-II listing means it can't meet new regulations on space and access.

This is a disenchantment that goes beyond Brown's feeble leadership and people's anxieties about the economy. It comes from the experience of living with Labour's ideas about how society should be organised, and finding them mean and thin.

It means that no matter what policies the government presents us with over the next few months, many electors either won't be listening or won't believe them, no matter how reasonable or sensible they appear to be. The past and the present are going to influence us much more than any promises the party makes about the future.

Labour's fundamental mistake has been to manage the country, its people and its institutions as if it were running nothing more than a collection of factories and businesses. The electorate voted it in hoping for a warmer, more cohesive alternative to the aggressive individualism of Thatcherism. Too often what it has ended up with is a society operating with the clinical indifference of a machine.

The government has been obsessed with delivering efficiency and accountability. It trusted no one, so it undermined the ethos of professional responsibility, replacing it with centralised systems to check and record everyone's activity. The primary task of hospitals, schools and social services departments has become not care, or teaching, or support, but the meeting of targets and the production of statistics to prove it. Post offices, small hospitals and single GP practices have been shut down in the name of economic efficiency. The ruthless pursuit of growth has seen high streets decaying as out-of-town superstores have been allowed to proliferate under planning rules that give no protection to the small and the local.

The results of all this activity have been presented to the public as if we were shareholders reading a company report, and as if all we cared for was the bottom line. So ministers are constantly telling us about the percentage increases in GCSE passes, or the number of local authorities with three-star ratings, or the number of hospitals rebuilt under PFI.

They believe that this is proof of their effectiveness, and they expect us to be impressed. They have been slow to see that this approach is misplaced because we aren't disinterested observers of what government does. We're participants in the process, as consumers or employees or both. We know what's being lost in this mechanical approach to human needs because we're living through it.

Discovering that the police haven't bothered to register our mugging as a crime, because all forces are under pressure to keep recorded crime down, has more impact on us than being told that detection rates are up. Finding that the life of a village gets sucked out when the post office closes makes us jaundiced about the government's community-building initiatives. Seeing a dying parent neglected in a new hospital because their named nurse isn't present, and no one else cares, shapes our view of the NHS more profoundly than hearing that spending has tripled in 10 years.

A mother from Somerset is one of the many voters whose loyalty to Labour has snapped over its extension of state power into areas that should be matters of choice. The restrictions on small matters are as enraging as the more serious ones. They make her feel there is nothing too petty for the state to ignore.

Last month the managers of a council recycling dump stopped her from taking away a set of pristine pram wheels, even though she offered to write a letter absolving them of blame. Regulations prevent anything that is dumped from being reused. Her 15-year-old son has been forbidden from taking up a fortnight's work experience with a stockbroker in London, because the council's health and safety officer must check all premises beforehand, and he was not allowed to go so far. And her children's choir is likely to close because new regulations mean that the choir mistress is no longer trusted to teach the children on her own.

This mother says that she and many of the women she knows feel utterly disempowered by rules like these. They can't make choices or create change. As a result informal networks are collapsing. Passivity is an easier option than taking the initiative. "By putting the state in the middle of everything, we're destroying society," she says.

This is the territory that the Conservatives now propose to colonise. They point to evidence that on all sorts of measures, from levels of trust and inequality to children's wellbeing, the country is doing worse now than it was in 1997. So the party famous for ruthless centralisation and the hollowing out of local communities in the 1980s and 1990s is making an audacious claim: that it will transform Britain by reducing state power and transferring much of it to the people.

Trust is the guiding principle of the reforms the Tories promise. The belief is that those who are given responsibility will behave responsibly. The target culture will be ripped up. Public servants will be expected to innovate. Communities will be encouraged to take over and run local shops, pubs or services. Professionals will be trusted to work in the ways that they choose. The public will be trusted to make choices and judgments on that basis.

They are intended to overturn what the Tories see as an infantilising state, replacing it with one that explicitly intends to bring people together and to encourage the development of the social institutions that give people self-respect and meaning. Millions will be sceptical about these plans, their practicality and the motivation behind them. They are unlikely to be vote winners because so few will believe in them. The Tories' history will haunt them just as Labour's does. But there are strong reasons for hoping that they can be made to work.

The government has concentrated on systems and statistics in its pursuit of a better society, but that's not principally what we care about. We are social creatures, powerfully dependent on the responses of those around us for our happiness and our sense of who we are. We want to be valued, and we long for the security of the known. Our sense of self depends on our having some control over how we live. Labour made a disastrous mistake when it abandoned its own tradition of self-help and mutual assistance for a distrustful bureaucratic state. We are not willing to be the helpless observers of our lives. Brown's superficial optimism has come too late.

SOURCE




New Australian workplace laws may backfire on mothers

PROVISIONS for two-year parental leave in new "family-friendly" workplace laws could work against career mums, feminist academics and business groups have warned. A new right for parents to request unpaid leave of two years, and for parents of young children to request flexible work arrangements, are "major legal changes that may lead to major social change", University of Sydney professor of employment relations Marian Baird said.

She said research showed men generally did not take unpaid parental leave, so women were more likely to request their 12-month maternity leave be extended by up to a year. But Professor Baird suspects the provision contained in the National Employment Standards - which came into force on Friday - will increase the silent discrimination against women who interrupt their careers to have children, even though it is illegal. "There is evidence that employers restructure after 12 months, making it harder for women to return to their role. Imagine what will happen after two years," she said.

In July, the Fair Work Ombudsman was given the power to investigate discrimination for the first time and expressed concern at the large number of women losing their jobs for taking maternity leave. Ombudsman Nick Wilson said his office had intervened repeatedly in cases where women's jobs were advertised or small employers refused to grant 12 months' maternity leave.

But NSW Business Chamber chief executive Stephen Cartwright said keeping a job open for two years would be difficult for small companies. The Government should fund a 12-month paid parental leave scheme instead of increasing employers' burdens, he said. "I understand paternity and maternity leave are a societal issue that needs to be supported. But the problem at the moment is it is only being supported by employers. I'm being realistic here. How do you keep a job open to anyone if at the end of 12 months they might say, 'thanks, but I'm not coming back'?"

Australian women take nine months of maternity leave on average and three-quarters return to part-time roles, Professor Baird said.

Among the 10 new employment standards, which cover all workers, is the right for new parents to request flexible working hours, patterns or location. Professor Baird said this would help women resume quality part-time careers after the birth of a child. "It sends a very strong signal about what the Federal Government expects."

ACTU president Sharan Burrow said it was a "crucial breakthrough" that allowed parents to negotiate job-sharing and change start and finishing times so they can pick up children from childcare, or work from home. Employers have to seriously consider a request and respond in writing. "A simple refusal is not sufficient," she said.

Mr Cartwright said employers were "confused and nervous" about flexibility requests. The chamber is advising companies they "don't have to agree to something that will put you out of business".

"Employers don't need to overreact," Professor Baird said. Britain introduced a similar law several years ago "and the sky hasn't fallen in".

Kate Sykes, founder of careermums.com.au - a recruitment website for parents returning to the workforce and wanting flexible hours - said Australian law was only catching up with society. She said the long-term skills shortage and an ageing workforce meant the increased provisions and flexibility would create "no downside for employers. We need to change the way we work."

SOURCE

*************************

Political correctness is most pervasive in universities and colleges but I rarely report the incidents concerned here as I have a separate blog for educational matters.

American "liberals" often deny being Leftists and say that they are very different from the Communist rulers of other countries. The only real difference, however, is how much power they have. In America, their power is limited by democracy. To see what they WOULD be like with more power, look at where they ARE already very powerful: in America's educational system -- particularly in the universities and colleges. They show there the same respect for free-speech and political diversity that Stalin did: None. So look to the colleges to see what the whole country would be like if "liberals" had their way. It would be a dictatorship.

For more postings from me, see TONGUE-TIED, GREENIE WATCH, EDUCATION WATCH INTERNATIONAL, FOOD & HEALTH SKEPTIC, GUN WATCH, SOCIALIZED MEDICINE, AUSTRALIAN POLITICS, DISSECTING LEFTISM, IMMIGRATION WATCH INTERNATIONAL and EYE ON BRITAIN. My Home Pages are here or here or here or Email me (John Ray) here. For readers in China or for times when blogger.com is playing up, there is a mirror of this site here.

***************************

2 January, 2010
Only one Briton in ten believes their government's statistics

With good reason. A lot of British statistics would do Stalin proud. And the Leftist government sure gets steamed when more accurate statistics are issued

Only one person in ten believes in Government statistics, a survey found yesterday. The great majority of the population thinks either that the figures are either wrong or bent by politicians. The findings suggest that trust in Whitehall figures is far lower than those who produce them imagine.

Only two years ago the Office for National Statistics claimed from its own checks that more than a third of people think its picture of the state of the country is accurate.

The new survey follows a year of increasingly tense relations between ministers and the ONS since the statistics organisation was given independence from the Treasury. In recent months there have been clashes between statisticians and the Government over the way the population and immigration are counted, the figures that measure the depth of the recession, and the scale of the pay 'gender gap'. It also comes at a time when the expenses scandal and a flagging Government have contributed to historically low levels of public esteem for politicians.

The Harris Interactive poll for the Financial Times said that 10 per cent of adults believe official figures are accurate. The same number again believe the figures are produced without interference from politicians. Around six per cent of people think that official figures are honestly used by the Government, the survey said. But seven out of ten believe the statistics are manipulated for political purposes and even more think they have been spun either by politicians or the news media that report them. Half said the figures that are published do not match their own experience of what is happening.

The level of trust is around half that found in France and Germany and a third of confidence in official figures in the United States, the polling company found. Two years ago the ONS conducted its own survey of public confidence which said that 36 per cent of people think state figures are accurate. It also said that one in five thought the statistics were published free from political interference.

A spokesman for the ONS declined to comment on the FT survey yesterday. But earlier this month Sir Michael Scholar, head of the UK Statistics Authority which now acts as watchdog over the ONS, spoke of a 'difficult moment' over immigration figures. He called for greater restrictions on the way ministers can see reports before they are published so 'the public could be assured that politicians and their advisers have no opportunity to interfere with statistical publications in advance of their release, or otherwise seek to gain political advantage from early sight of statistical releases.'

Home Secretary Alan Johnson said before Christmas that the country was being terrorised by the prospect of a population of 70 million by 2029.

The ONS strongly restated the figure in its projections of future population this autumn and made clear that immigration is almost entirely responsible for increasing population.

Mr Johnson said: 'I don't know whether that is the sensible debate or just people being terrorised by some spectre.'

Women and Equality Minister Harriet Harman has refused to follow instructions from the ONS to use three separate figures to describe the differences between men's and women's pay. She has continued to use a single figure which the ONS regards as misleading. The ONS has also upset ministers by publishing figures showing declining productivity among public sector workers.

SOURCE




Islam, Dhimmitude and Freedom

BOOK REVIEW: Islam, Dhimmitude and Freedom is the subject of a new book, called 'The Third Choice' by Dr Mark Durie

Dr Mark Durie, theologian, human rights activist and pastor of an Anglican church has just had a new book published called "The Third Choice. He has previously published many articles and books on the language and culture of the Acehnese, Christian-Muslim relations and religious freedom. A graduate of the Australian National University and the Australian College of Theology, he has held visiting appointments at the University of Leiden, MIT, UCLA and Stanford, and was elected a Fellow of the Australian Academy of the Humanities in 1992.

Mark Durie has spoken at a number of ICJS events over the years and we congratulate him and highly recommend his book to anyone who wants to learn about this topic from a highly credible source.

Andrew Bostom said in his testimonial about Mark's book: Mark Durie has written a wise and remarkably compendious study inspired by the urgent question W. Montgomery Watt posed in 1993: "...does the Sharia (Islamic Law) allow Muslims to live peaceably with non-Muslims in the one world?"

"The Third Choice challenges non-Muslims and Muslims alike to lift the shroud of silence and reject the steady revival of Islam's ancient, discriminatory system of dhimmitude. Although Durie demonstrates unabashedly how Islam's doctrines have led too many Muslims to impose intimidation and self-rejection upon others, his ultimate message is one of hope: that truth, applied with love will release a deep-seated compassion and healing between peoples." -- Andrew Bostom, author of "The Legacy of Jihad and The Legacy of Islamic Antisemitism".

Here are some further testimonials about Mark's book:

"In The Third Choice Mark Durie examines the most crucial challenges of this new century. In clear language, free from political correctness, and backed by an impressive scholarly knowledge, he unfolds step-by-step the basic foundations of Islam and exposes their inner correlations with jihad and dhimmitude, two theological and legal Islamic institutions that shape traditional Muslim behaviour toward non-Muslims." -- Bat Ye'or, author of Islam and Dhimmitude and Eurabia.

"The Third Choice could have hardly come at a better time, due to the urgent need to illuminate many minds in today's troubled world, where Islam is not only being imposed into the Western world as an aggressive and intrusive ideology, but is backed up by an immense demographic invasion. Durie's book has come not a moment too soon to provide a wake-up call to the slumbering West, and prepare it to confront the gathering challenge of Islam." -- Raphael Israeli, Professor of Islamic, Middle Eastern and Chinese History, the Hebrew University in Jerusalem.

"Mark Durie exposes in clear language the multidimensional aspects of dhimmitude, a concept that pertains to a fourteen-centuries-old civilization, birthed through jihad, and structured in accordance with the strict requirements of the Sharia. Dhimmitude has produced endless wars and suffering, and left its mark on countless historical and literary documents. Dhimmitude is the captive history of captive non-Muslim peoples, conquered by jihad and distributed across Africa, Asia and Europe.Mark examines with rigorous precision the basic foundations of Islam – the Quran, hadiths, sira and Sharia – and exposes their inner connections with the political, economic and social system of dhimmitude for which they are the basis, and over which they exercise religious guardianship "(The Third Choice)

If you want to understand Muslim/non-Muslim relations, the problems with interfaith dialogue, if you would like insights that will help you to understand the rise of Islamic fundamentalism and its roots in the concept of dhimmitude, this is a must-read book.

SOURCE



Preening animal welfare charity just another con for the principal benefit of those running it

There are only two things certain in life, as the saying goes, and a byproduct of one of them requires nonprofit organizations to file paperwork with the IRS. So now that the deceptively named "Humane Society" of the United States (HSUS) has submitted its "Form 990" for 2008, we thought it was time to take a close look. The tax filing itself is a bit more detailed than ones in the past, thanks to some new IRS rules. And more detail equals a clearer picture of exactly what HSUS is doing -- and what it's not doing -- with all its money. [Click here to view the full document.]

HSUS reported spending almost $20 million on "campaigns, legislation, and litigation"—enough to worry any livestock farmer or hunter looking to keep their chosen lifestyle alive. The group collected over $86 million in contributions, and spent more than $24 million on fundraising, including $4 million on professional fundraisers. Think about it: 28 cents of every dollar contributed to HSUS goes back out the door to raise more money. HSUS even paid a single "lockbox" company more than $4.2 million to count and process its cash hauls. We won't comment on that company's curious "ALF" initials (for Arizona Lockbox & Fulfillment).

The bottom line is the same as it ever was: HSUS rakes in millions from unsuspecting Americans who may confuse the animal rights group with an unaffiliated local humane society. And with all this cash flying around, it's no surprise that 41 HSUS employees made at least $100,000 last year. All told, HSUS paid out over $30.9 million in salaries, wages, and other employee compensation.

HSUS CEO Wayne Pacelle earned more than $250,000 in salary and benefits in 2008. We wouldn't begrudge him a large salary, of course: He runs an animal-rights business "charity," after all.

But the real trouble lies in where most HSUS money doesn't go: to pet shelters. In contrast with the group's extravagant spending on people, HSUS's total grant allocation was less than $4.7 million. And of that, almost half went to a political campaign committee called "Californians for Humane Farms," the main lobbying organization responsible for California's "Proposition 2" ballot initiative.

For all the cute pictures of puppies and kitties on HSUS paraphernalia, you'd think it would operate a pet shelter, or at least give a substantial portion of its money to one. But HSUS has lobbying to do, a PETA-inspired agenda to push, meat eaters to stigmatize, and livestock farmers to put out to pasture. Lobbying? Oh, yes. HSUS takes four full pages to detail its lobbying activities on the state and federal levels.

With all the politicking going on, the animals—remember them?—seem to get lost in the shuffle. We added up the totals, and HSUS gave only a little more than $450,000—that's just half of one percent of its total budget—in grants to organizations providing hands-on care to dogs and cats. That's less than 11 percent of what it paid "ALF" (see above) just to count its money.

We're musing today about HSUS's next big self-marketing blitz, and some new slogans it might want to use. Our favorite? "HSUS: Feed the lawyers, save the fundraisers, screw the pets."

SOURCE



Auto-Genocide, Jewish Style

Demonization not only of Israel's Jews but of all Jews, and calls for their mass murder, are a staple of media, mosques and schools throughout most of the Arab world and in some non-Arab Muslim countries such as Iran. Jews are portrayed as vermin or as satanic beings, the source of all human ills, ritual murderers of Muslim and Christian children, evil-doers fit only for extermination.

Yet, as in virtually every past situation when incitement against Jews and attacks on them have intensified, some Jews have rushed to volubly defend the Jews' attackers. They have become supporters and cheerleaders even for those most committed to translating their Jew-hatred into action.

Hamas's charter quotes a Hadith in which Allah declares that the Day of Judgement will not come until the Jews are all killed and even the stones and trees will help in murdering them. The charter adds that Hamas "aspires to the realization of Allah's promise, no matter how long that should take." Hamas has, of course, perpetrated innumerable terrorist attacks targeting Israeli civilians, including suicide bombings and rocket and mortar barrages, and Hamas children's television instructs its young audience to kill Jews.

Yet Jewish member of Britain's Parliament Gerald Kaufman has affectionately compared Hamas to Jewish fighters in the Warsaw Ghetto. American Sara Roy, a "researcher" at Harvard's Center for Middle East Studies and a perennial figure on the Israel-bashing lecture circuit, has waxed rhapsodic about the supposed "evolution in [Hamas's] political thinking… [and] its position on a two-state solution" and defends the organization's administration of Gaza. This as Hamas seeks to impose Sharia law across Gaza and repeatedly proclaims its unswerving commitment to its anti-Israel and anti-Jewish agenda.

Hezbollah head Hassan Nasrallah has declared that "If [the Jews] all gather in Israel, it will save us the trouble of going after them worldwide," and Hezbollah has in fact gone after them worldwide, as in its 1994 bombing of the Jewish Community Center in Buenos Aires that claimed 87 lives. But none of this has constrained Noam Chomsky from visiting with Nasrallah and other Hezbollah leaders, praising the organization and advocating its arming. Norman Finkelstein has likewise met with Hezbollah leaders and offered encomiums to the group. Emoted Finkelstein at one point, "I say this without fear: for those who believe in freedom and dignity, we are all Hezbollah now."

Iran's Achmadinejad has, of course, repeatedly asserted there was no Holocaust while promising to visit a future Holocaust on Israel. He has virulently attacked "the Jews" and ratcheted up Iran's support in money, weapons and training to Hamas and Hezbollah. Yet Achmadinejad's Iran, too, has its Jewish supporters, who cast the Iranian theocracy as Israel's victim. This is not limited to the usual culprits such as Chomsky. For example, the voice of the blog "Tikun Olam" (which has now widely come to mean somehow healing the world by attacking and seeking to undermine the Jewish state), one Richard Silverstein, declared, regarding Iran's nuclear threat, "Of course, the Iranians do not have an ICBM to carry such a warhead. Nor do they have a nuclear weapon. But these are mere technicalities when it comes to frightening the world into adopting the Israeli government's priorities and interests."

Noteworthy is that many of those who embrace today's would-be exterminators of the Jews make a point of advertising that they are themselves children of Holocaust survivors. Examples are Finkelstein and Sara Roy. In their twisted thinking, they trumpet their parents' history as though it somehow confers on them a special right to back forces that aspire to another Holocaust.

A variation on outright Jewish support for purveyors of genocidal Jew-hatred is the spectacle of Jews who downplay the threat and indict those taking it seriously. The latter are ridiculed as paranoiacs mentally scarred by past assaults on the Jews and simply projecting that past onto a relatively benign present. The leader of the new American Jewish lobby "J Street" (which has opposed stronger sanctions against Iran), Jeremy Ben-Ami, characterized as irrational anyone who would construe the threat presented by Hamas or Hezbullah or Iran as so great as to justify a military response. Ben-Ami went on to observe, in a New York Times interview, "… there's their grandmother's voice in their ear; it's the emotional side and the communal history…"

Some Israelis promote the same line. Hebrew University political scientist Yaron Ezrahi has virtually made a career of purveying this comprehension of reality. Ezrahi has suggested that the perception of existential threats reflects in large part less actual dangers than a warped world view embraced by some Jews and "founded on a long memory of persecution, genocide, and a bitter struggle for survival…"

Many more Jews could be mentioned who support those openly calling for the Jews' annihilation, and still more who downplay the threat and caricature concerned voices. Hardly less unsavory are the myriad Jews who attack Israel's policies as the source of all the nation's difficulties, insist that "peace" can be had if only Israel would reform itself and make sufficient concessions, militantly advocate such a course and say nothing of the genocidal agenda of the nation's enemies or of their aggressive indoctrinating of additional cadres dedicated to enacting that agenda.

M.J. Rosenberg, erstwhile director of Israel Policy Forum's Washington Policy Center, has written multiple articles on, for example, Israel and Hamas. He has invariably used them to excoriate Israel and complain about the Jewish state and the U.S. not being more forthcoming to the Palestinian Jihadists – as in "The U.S. should be extending carrots to Hamas" – and has never addressed Hamas's explicit and continually reasserted commitment to the extermination of Israel and the Jews. He has acknowledged Hamas's involvement in terror and its opposition to Israel's existence but has uniformly done so in the context of criticizing Israeli policies.

Hamas, Hezbollah, the Iranian mullahs and others of Israel's enemies have not hidden their objective. As has been the case whenever Jews have been under threat, there is no shortage of those from the community who side with the aggressors, or dismiss the threat and demean anyone taking it seriously, or rationalize the threat, cast fellow Jews as instigating it and demand their reform. All, shamefully, lend succor and cover to the would-be annihilators.

SOURCE

*************************

Political correctness is most pervasive in universities and colleges but I rarely report the incidents concerned here as I have a separate blog for educational matters.

American "liberals" often deny being Leftists and say that they are very different from the Communist rulers of other countries. The only real difference, however, is how much power they have. In America, their power is limited by democracy. To see what they WOULD be like with more power, look at where they ARE already very powerful: in America's educational system -- particularly in the universities and colleges. They show there the same respect for free-speech and political diversity that Stalin did: None. So look to the colleges to see what the whole country would be like if "liberals" had their way. It would be a dictatorship.

For more postings from me, see TONGUE-TIED, GREENIE WATCH, EDUCATION WATCH INTERNATIONAL, FOOD & HEALTH SKEPTIC, GUN WATCH, SOCIALIZED MEDICINE, AUSTRALIAN POLITICS, DISSECTING LEFTISM, IMMIGRATION WATCH INTERNATIONAL and EYE ON BRITAIN. My Home Pages are here or here or here or Email me (John Ray) here. For readers in China or for times when blogger.com is playing up, there is a mirror of this site here.

***************************

1 January, 2010
In Germany, a familiar rise in Left-Wing violence

The original heading on the "Time" magazine article below was: "In Germany, a Disturbing Rise in Right-Wing Violence". But that is just the usual media deception. The NPD is a LEFTIST political party

The attack seemed singularly horrific: an Egyptian pharmacist, Marwa el-Sherbini, was testifying during an appeal hearing in a Dresden courtroom on July 1 when a Russian émigré, Alex Wiens, lunged at her with a 7-in. kitchen knife. The pregnant mother was stabbed to death as her husband and 3-year-old son looked on helplessly. After protests swept the Arab world, Wiens was sentenced in November to life in prison for what the court deemed a racially motivated murder.

Though shocking in its brutality, the attack was not an anomaly in Germany. Authorities say the country has experienced a disturbing rise in extreme-right-wing violence in recent years. The Federal Criminal Police Office (BKA) said in a report released last week that politically and racially motivated crimes by the far right hit a record high of more than 20,000 in 2008. Figures for 2009 won't be released until early next year, but the BKA expects them also to be above normal. (See pictures of the rise of Adolf Hitler.)

"On average, two to three far-right-motivated violent crimes are committed in Germany each day. And there are around three to four anti-Semitic violent crimes each month," says Jörg Ziercke, president of the BKA. "There's a real danger to people's lives because far-right attacks tend to be very spontaneous, brutal and violent." Right-wing radicals have become increasingly brazen too, carrying out attacks in public places such as train stations, bus stops and outside bars and restaurants. In addition to el-Sherbini's murder, Ziercke says, there were five politically or racially motivated attempted murders by the far right in 2009.

According to the BKA report, formerly communist eastern Germany has become a fertile breeding ground for far-right extremism. Twenty years after the fall of the Berlin Wall, many eastern regions are still struggling with high unemployment and deep-rooted social problems, and residents have increasingly turned to far-right political parties like the National Democratic Party (NPD). Attacks are common there too. Two years ago, a 50-person mob yelling, "Foreigners out!" chased eight Indians through the streets of the eastern town of Mügeln before brutally attacking them in a pizzeria while townspeople looked on. Fourteen people were injured in the melee, including all eight Indians and two police officers, according to media reports. (Read "Germany Confronts Its Dark Past.")

Some experts believe that organizations like the NPD may be a driving force behind the rise in violence. A study published recently by the Hannah Arendt Institute for Research on Totalitarianism, in Dresden, found close links between the NPD and far-right radicals in the eastern state of Saxony, where the NPD entered the regional parliament after winning 9.2% of the vote in a 2004 election. Researchers said there was a steep rise in the number of clashes between far-right groups and left-wing activists after the vote. "The NPD has successfully recruited young people from the violent far-right subculture and the neo-Nazi Kameradschaften [Brotherhood] groups," Uwe Backes, deputy director of the institute and author of the report, tells TIME. "The left wing has become the far right's No. 1 enemy in Saxony."

The NPD officially rejects violence and explicit Nazi references. Nonetheless, the federal government attempted to ban the party in 2003, only to be overruled by the German high court — an embarrassment for then Premier Gerhard Schröder.

According to the German intelligence services, up to 30,000 Germans are believed to hold far-right beliefs — and among those, one-third are bent on violence. "It's a shocking situation," Ziercke says. He urged law-enforcement agencies to take stronger actions to prevent right-wing crimes and said courts must start handing down tougher sentences to offenders. The police chief also warned the government against scaling back funding for so-called exit programs, which are designed to help people leave extremist groups. "These people are mostly young, around 24 years old, and they come from difficult family backgrounds, have little or no qualifications and have committed far-right criminal acts," says Ziercke. While in the exit programs, he adds, they rarely commit new offenses. (Read "Much Work Ahead for German Chancellor Merkel.")

Experts say authorities need to increase monitoring of the Internet as well, as right-wing groups are increasingly turning to the Web to spread their propaganda and messages of hate, often using foreign servers to try to avoid detection. "The problem is that Germany has a stable far-right scene, made up of autonomous nationalists, former skinheads and the NPD — and they're all growing in confidence," Hajo Funke, a professor of politics at Berlin's Free University, tells TIME. "These different neo-Nazi groups interact with one another using the Internet." (See Kristallnacht in words and pictures.)

Ziercke says that in light of the new statistics, police surveillance of extremists should be stepped up dramatically in the New Year. Sadly, for a country that has long tried to live down its Nazi past, the wave of right-wing violence shows little sign of relenting.

SOURCE





Will the Lamestream Media Once Again Ignore the Jihad Against Israel and the Jews?

A year ago, when Israel invaded Gaza to subdue Hamas after having endured years of rocket fire, massive, frightening protests broke out worldwide. I consider the protests which took place during Operation Cast Lead to be among the most horrifying events of my lifetime, second only to 9/11, yet the politically correct lamestream media all but ignored the story.

Those protests were terrifying for several reasons, not the least of which was the blatant genocidal hatred and groupthink being so brazenly displayed. They were alarming because of the rabid anti-Americanism right here in the West. Those of us who were paying attention were caught completely off-guard because never before had it been so apparent the extent to which Europe had been Islamized, just how radical Europe's Muslims were, or how little control the authorities have of the situation.

The backlash against the much-belated decision on the part of Israel's leadership to defend its citizens from violent jihad was also truly terrifying because the media seemed to be complicit. Accepting the pervasiveness of genocidal hatred is one thing; the fact that the media either do not care, or that they regard world Jewry as expendable in the name of political correctness, or that they actually support the jihad against Israel and the Jews is much harder to swallow.

Aside from Hannity and O'Reilly's brief coverage of a protest in Fort Lauderdale during which a Muslim woman screamed for Jews to "Get back to the ovens!," the story remained largely uncovered. But much worse than the media's silence was its complicity in the jihad. Three UK television stations aired fundraising programs for Hamas.

CNN even aired fake Pallywood footage portraying Israeli soldiers as bloodthirsty murderers of children. Never mind all of those real children in Sderot on whose behalf that war was waged, who apparently, from CNN's perspective, do not deserve to live free of terrorism. Israelis are evidently not entitled to self-defense the way everyone else is. The AP was also happy to submit/comply.

The protests of Cast Lead were, in essence, a global Kristallnacht. Reading the news (on blogs, of course) and watching the YouTube videos during those days last winter was like learning that a loved one suffers from Alzheimer's disease, that you will have to watch him deteriorate before you, and that his best days are behind him — except that loved one is your civilization. His best parts, the ones which ultimately make him who he is, reside in the gray matter which will become the disease's first victim — except that those better parts are Israel and the Jews.

A year has passed since those dark days, but the anti-Semitic protests are once again popping up worldwide. Will the media continue to ignore the politically inconvenient story, or worse, aid the jihad against Israel and the Jews?

More HERE



The Hypocrisy of the Left

Given my spiritual longing, I decided it was time to explore places of worship. Being a secular Jew, my first step should have been a temple. However, the synagogues around here are practically recruitment stations for Obama (aside from the Orthodox ones, but I don't speak a word of Hebrew). So I decided to experience church on Christmas Eve.

Checking out churches online, I found almost none that offered political neutrality. Most heralded their progressive credentials, welcoming the transgendered, but not conservatives. I was pleased to find an Episcopal church whose website focused on religion, not ObamaCare. I left a message for the priest that I was looking for a church that didn't press a political agenda because I wasn't a liberal.

I received an icy reply from the priest, the Reverend Lucy, who said with barely-contained disgust, "I don't think you should check us out." Her response left me shaken and angry. I understand that leftists despise conservatives. I have seen that creepy look of pure hatred when I naïvely told a leftist friend about my political conversion. But an Episcopal priest rejecting me during the holiest time of year? Isn't anything or anyone sacred?

In shunning me, the Reverend Lucy exposed not only her own hypocrisy, but the duplicity of the left itself. She unveiled the left's dirty little secret -- that their doctrines are as bogus as global warming. I used to believe it all. But when I removed one piece -- that the left protects women -- the whole house of cards came tumbling down.

Obama and his friends preach tolerance, but there is bigotry at their group's core. As displayed by the Reverend Lucy, this is a spiritually vacuous ideology. While they fashion themselves as human saviors, they clearly don't like people very much, and they despise conservatives.

Why do they hate us, even during the season to be merry? I think it's because we see right through their elaborate disguises. We know who they are -- the Audacity of Obama. Dreams from his Marxist Father. Before us, the Emperor has no clothes. Even the left's priests are no true servants of God.

The left can easily dupe the masses who are still congratulating themselves for electing a biracial president. Obama sneers, glares, and gestures dismissively. He castigates Sgt. Crowley for supposed racism, pals around with dictators, and chuckles while millions are out of work. Yet half the country is convinced that he's the nicest guy around.

There's a resonant story about Suzuki Roshi, the beloved 60s-era Zen master. A visiting teacher asked Suzuki Roshi whether his students had mastered a particular Buddhist scripture. Suzuki responded that he didn't know. Aghast, the visitor demanded, "Then how do you evaluate the students' progress?" Suzuki answered quietly, "I observe how they treat each other."

To know everything about the "progressives," just observe how people have been treating each other since Obama came on the scene. For one, the misogyny has been despicable. Then there's the surge of attacks on law enforcement, from the murders of police officers in Seattle and Oakland to the slaughter of soldiers at Ft. Hood. Obama is sending out a "question authority" vibe -- everyone's authority, that is, except his.

In the Berkeley area, there appears to be a skyrocketing of black-on-white crimes. I'm hearing stories from clients of even more brazen street crimes and harassment. I've written about two horrendous crimes at local schools the last few months: the gang-rape and beating of a teenage girl at Richmond High School and the stoning of a middle-school teacher during her class.

Just two weeks ago, there was another horrific assault at the same middle school: a fourteen-year-old boy raped a twelve-year-old girl during the school day. While the politically correct media refuses to tell, the word on the street is that these recent crimes have been racially motivated.

We are a country in rapid decline -- another red flag that leftist ideology is destructive. Not only is the value of the dollar sinking, but our moral fiber is unraveling before our eyes. Gandhi taught that a civilization's greatness can be measured by how it treats its weakest citizens. So how are society's most vulnerable doing?

Medical care may be withheld from the elderly, children are being sexualized and "queered" in public schools, and conservative women are subject to degradation and rape threats.

Another measure of a nation: whether political opponents can speak freely. In Obama's America, prepare to be labeled a racist should you question "The Man." Find yourself ostracized by liberal friends, colleagues, and even churches should you not pass the political litmus test. No wonder the left doesn't want us anywhere near their bully pulpits. We can see right through their media-orchestrated charade.

I decided to confront the Reverend Lucy about her un-Christian behavior and challenge her to do better. I e-mailed her the following:

Dear Reverend:

I inquired about whether I would feel comfortable at your church because I am not politically liberal. You left me a message with barely contained hostility. You stated, "I don't think you should check us out."

The fact that you responded to me in such an uncharitable manner makes me terribly sad. Has politics divided people so much that even a minister will treat someone unkindly for having a different political ideology?

In this holiest of seasons, I wish for you a change of heart, an opening of the heart, to those who come to your door. Because when someone makes a phone call to you -- which isn't easy -- they are in need of God. Don't you, as a minister, have a sacred duty to respond with God's infinite love and mercy?

With the blessings of the season, Robin

No, she didn't write back.

SOURCE



A decade of unfreedom in Britain

Both paper rights and unwritten freedoms were the victims of Leftist political tyranny in the Noughties

A DNA database of five million people; thousands of Anti-Social Behaviour Orders dished out in place of justice; the extension of pre-trial custody from a draconian seven days in 1997 to necessity-defying 28 days; a de facto suspension of habeas corpus not seen since the French Revolution got up the noses of William Pitt the Younger's aristocrat-only administration in the 1790s. The list of attacks on our liberty goes on. It's a narrative of anti-freedom that characterises the decade.

Everyone's a suspect

'We are the stars of CCTV', sang British band Hard-Fi in the summer of 2005. They had a point. Whether you're a fan of indiscriminate posing or prefer a little old-fashioned privacy when taking a leak down an alleyway, there's little getting away from the fact that the past decade has seen the British public become the most snooped-upon citizenry on the planet.

The sheer number of cameras is staggering. Although it was instigated by John Major's Conservative government in the mid-1990s, such has been the warmth of New Labour's embrace of mass surveillance that by 2006 the UK was home to an estimated five million CCTV cameras. Which works out at about one camera per 12 people. Little wonder that the Washington Post saw fit to dub Britain 'the world's premier surveillance society'.

Meanwhile, the Regulation of Investigatory Powers Act (2000) legally enshrined the state's right to monitor people's private electronic and material communications. This proved so popular with the police, security services, and other public bodies that, by 2008, it was estimated that on any given day there were over 3,000 active intercepts in operation. If you think that suggests a lot of seriously criminal activity, don't worry – the most frightening thing about the targets was their mundanity. In April 2008, for instance, it was revealed that Poole council in South West England had been using the RIPA powers to check whether a family lived as a close as they claimed to the school where they wanted to send their kids. Add to this a vast array of state-run databases, including one with the DNA of five million people on it, and Britain's claim to be the 'premier surveillance society' of the early twenty-first century looks secure.

Not that there has been an absence of criticism. Many have criticised the state's incompetence, as witnessed in countless incidences of stolen laptops and lost computer disks. Others have pointed out the ineffectiveness of surveillance: grainy footage of a crime taking place is not the same as the intervening hand of a bobby on the beat. But what is significant about, and wrong with, the growth of state surveillance is not that it isn't good enough; it's the fact that it represents a profound shift in the relationship between the individual and the state. The citizen is now automatically an object of suspicion, a potential problem to be managed – once the exception, intrusion is now the rule. The CCTV camera's meaning lies less in the role it fails to play than in its existence as a symbol of official mistrust.

Whose justice now?

As a way of turning social and economic inequalities into the fault of aberrant individuals, as a mechanism by which life in the most deprived communities in Britain became a problem of the 'neighbours from hell' living there, one of New Labour's first creations, the Anti-Social Behaviour Order, was massively significant.

Part of the 1998 Crime and Disorder Act, the ASBO (pronounced Azzbo) meant that behaviour in a community deemed problematic, kids being a nuisance for instance, could be dealt with by the state – that is, externally and arbitrarily. For a court to issue an ASBO, local authorities didn't even need proof of wrongdoing; hearsay would do. Between April 1999 and December 2007, nearly 15,000 had been dished out. Combining a depoliticising impulse with spadefuls of petty moralising, the ASBO also saw the tricky business of justice made just that little bit more simple.

The state's determination to streamline justice wasn't confined to giving out ASBOs. It also seemed intent on challenging an ancient safeguard protecting people from the arbitrary use of power: the right to be judged by a jury composed of one's peers and not the monarch or some state-appointed legal expert. In 2003, the Criminal Justice Act gave the judiciary the power to remove juries if they felt jury members had been intimidated or influenced by outsiders. But there has always been a risk of jury fixing, something better dealt with by police protection than by undermining long-held liberties.

In 2005, the undermining of our ability to judge our peers continued apace, with the government's attempt to get rid of the jury in fraud trials on the basis that the issues involved would be too complex for laypeople to understand. Yet even the justice minister at the time, Harriet Harman, objected: 'Any offence serious enough to carry a sentence of imprisonment is serious enough to justify allowing the defendant to choose trial by jury.'

Unfortunately, such has been New Labour's respect for people's freedom, not only are we increasingly deemed incapable of judgement, but the state now has the power to detain people without charge for up to 28 days. The increase in such powers over the past decade is incredible. Counter-terrorism legislation in 2000 set detention-without-charge powers at 48 hours plus a seven-day extension. In 2003, that was raised to 14 days, and under the 2006 Terrorism Act, it was raised again to 28 days. In 2009, government proposals to introduce a 42-day limit failed in the House of Lords.

When it comes to justice, the ground has shifted beneath our feet. A centuries-long struggle to win protection from the arbitrary exercise of state power has, in the course of a few years, been set in reverse.

The rise of the thought crime

'Big brother', 'newspeak', 'double think'… Unsurprisingly, given the rampant illiberalism of the past decade, George Orwell's 1984 has provided a steady stream of literary references in the Noughties. But perhaps no term has proved quite as resonant as thought crime.

Take the case, in 2006, of Mohammed Irfan Raja, a callow 18-year-old from east London who wrote a letter to his parents before catching a train to Bradford to meet up with four student friends. He wrote that he would see his parents again in 'the highest reaches of heaven'. This was interpreted not as a pessimistic take on Network Rail, but as an aspiring jihadist's dream of martyrdom. In fact, so serious was Raja in his commitment to martyrdom that he returned home just three days later.

Having already gone through Raja's bedroom at his worried parents' behest, the police then interviewed him before raiding the houses of his four acquaintances. What they found was enough for custodial sentences of at least two years to be brought against all five. And what exactly had the police found that was so incriminating? Agricultural amounts of fertiliser? An armoury? No, it was something much worse: they had found chatroom transcripts, diatribes and a fair few songs. In other words, texts the group had been mulling over, arguing about, and perhaps even singing. No matter how one views what these nihilistic men were talking about, they were effectively convicted on the basis of what they were thinking. Or as section 57 of the Terrorism Act 2000 states: 'A person commits an offence if he possesses an article in circumstances which give rise to a reasonable suspicion that his possession is for a purpose connected with the commission, preparation or instigation of an act of terrorism.'

Raja and friends weren't alone. In 2007 Samina Malik, aka the Lyrical Terrorist, was sent to prison under the Terrorism Act 2000, for writing crap poems about beheading people. Although all have since been released on appeal, the erosion of a distinction between thought and action has been a worrying feature of the decade. And it's this, the elision of thought and deed, that sows the seed of a bona fide, 1984-style thought crime

You can't say that

Over the course of the decade, the legal restrictions on freedom of speech have become ever more pronounced. Following the Terrorism Act 2000, its successor in 2006, and the Racial and Religious Hatred Act of 2006, to indulge in what is called the 'glorification of terrorism' or speech that 'stirs up hatred against persons on racial or religious grounds' became more than just the expression of a thought, nihilistic or otherwise: it became a criminal act. It was for precisely this reason that Dutch MP and filmmaker Geert Wilders was prevented from entering the UK earlier this year. Presumably on the basis that his Islam-baiting film Fitna would 'incite' the UK's monkey-see, monkey-do citizenry to acts of violent Muslim-loathing.

But there's more to the erosion of free speech than state-driven curbs. The Noughties were also marked by the growth of an increasingly censorious culture, where a single utterance, whether in earnest or jest, and regardless of context, would provoke a righteous gust of 'you can't say that'. The examples are numerous. Back in 2002, Conservative shadow rural affairs minister, Ann Winterton, made a joke at a rugby club dinner about Asians being '10-a-penny'. She paid with her job. The same fate befell slimy, then-TV presenter Robert Kilroy-Silk in 2004 when he branded Arabs 'suicide bombers, limb amputators and women repressors'. And football pundit Ron Atkinson famously became persona non grata when, thinking the microphones were turned off, he called Chelsea defender Marcel Desailly a 'lazy fucking thick nigger'. Which came as something of a shock to the millions of ITV viewers expecting bland half-time punditry.

More recently we've had the Daughter of Thatcher using the word 'golliwog' off camera at a BBC studio, the third-in-line to the throne calling his army mate 'our little Paki friend, Ahmed', Daily Mail columnist Jan Moir attacking the lifestyle of a recently deceased pop singer, football fans shouting things in bad taste at opposition fans and players, not to mention the groundhog day of a comedian telling a rude joke in the evening, and having a rude outraged awakening the next day.

To each, the pitch of proxy outrage has been deafening. The result, however, has been far from enlightening, let alone a victory for tolerance, racial or otherwise. Instead, by investing the words we use with such incantatory power, we divest ourselves of the responsibility to use them as we judge fit. That is not to approve of an ill-judged comment, but to recognise it simply as that: ill-judged. But so thin have our public skins become that we rarely need to have actually heard something a bit off for there to be bloody outrage everywhere.

Informal freedom

In 2007 smoking was banned in almost all enclosed public spaces in England, including pubs, restaurants and on public transport. The justification, though dubious, was telling; second-hand smoke was bad for our health. It was in our interests that the ban was implemented. And judging by the lack of resistance, many agreed.

Over the course of the Noughties, the logic behind the smoking ban has been replicated elsewhere. What we eat and drink and other, often intimate aspects, of our lives have become subjects of state intervention. There is no sphere, no matter how personal, in which the government doesn't feel it knows best, and this impulse to nanny us is drawn not from sinister, authoritarian, behind-the-scenes machinations, but from the increasingly internalised belief that we as a people, as a civil society, do not know what is in our own interests. We cannot be trusted with our own freedom. We get drunk too often. We get fat. We say offensive things. Our judgement is considered to be awry. This is evident not just in the increasingly forensic obsession with the way in which we live our everyday lives, from what we drink to what we eat, but in the more traditional areas of concern for civil libertarians, from the erosion of trial by jury to the censorship of our speech acts. In each we have ceded authority over our own lives to the state.

This is why it's vitally important to recognise that freedom is not simply a legal matter. It cannot be won and defended by expert lawyers with a concern for our rights. Rather it is a matter for us, a matter of deciding amongst ourselves how best to live our lives.

SOURCE

*************************

Political correctness is most pervasive in universities and colleges but I rarely report the incidents concerned here as I have a separate blog for educational matters.

American "liberals" often deny being Leftists and say that they are very different from the Communist rulers of other countries. The only real difference, however, is how much power they have. In America, their power is limited by democracy. To see what they WOULD be like with more power, look at where they ARE already very powerful: in America's educational system -- particularly in the universities and colleges. They show there the same respect for free-speech and political diversity that Stalin did: None. So look to the colleges to see what the whole country would be like if "liberals" had their way. It would be a dictatorship.

For more postings from me, see TONGUE-TIED, GREENIE WATCH, EDUCATION WATCH INTERNATIONAL, FOOD & HEALTH SKEPTIC, GUN WATCH, SOCIALIZED MEDICINE, AUSTRALIAN POLITICS, DISSECTING LEFTISM, IMMIGRATION WATCH INTERNATIONAL and EYE ON BRITAIN. My Home Pages are here or here or here or Email me (John Ray) here. For readers in China or for times when blogger.com is playing up, there is a mirror of this site here.

***************************